Who's Among The One-Hit-Wonders In Hollywood?
Hayden Christensen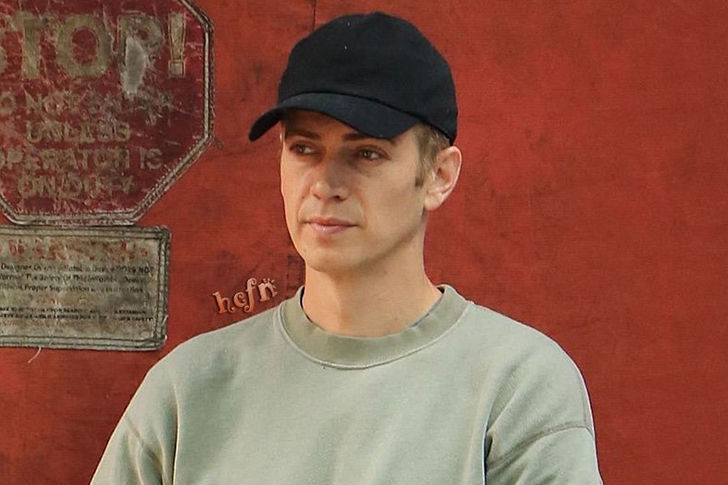 They say that Star Wars: Attack of the Clones and Star Wars: Revenge of the Sith were critical failures. We disagree. While it may not have been given wide acclaim by the film critics, the audience is the true judge of any movie's performance. A 65% rating on Rotten Tomatoes is already a big deal, how much more than the $656 million worldwide earnings for Attack of the Clones alone?
One reason they cited why these two flopped was the performance by Hayden Christensen, the actor who played Anakin Skywalker and eventually Darth Vader on these two. Was his performance really that despicable? Definitely not. Some say he was a one-star wonder, and to a degree, they are correct because Christensen has not received a similar high-value project after—but we believe that he could still be among the best actors in Hollywood, given a chance. Evidence? He was critically praised for his part as Stephen Glass in Shattered Glass.
Linda Blair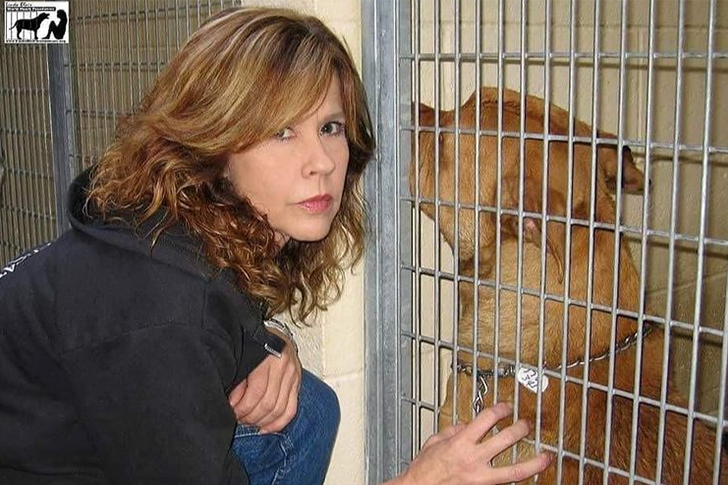 Many of us remember The Exorcist, right? Linda Blair played the role of Regan McNeil in the 1973 movie, and in case you do not know who that is, she is the one who got possessed. Blair did such an excellent performance that she received an Academy Awards win for it, establishing her as a horror icon. Blair then went on to do a cameo on Scream and appeared on a list of B-movies.
Though she made an impact as a horror character and was typecast as such, Blair did not have another role that was as significant as in The Exorcist. Several TV shows also asked her to appear on several episodes, but no starring roles. What she decided to focus on rather are the various charitable causes she supports. The actress has been given credit for founding the Linda Blair WorldHeart Foundation, which aims to help rehabilitate and even adopt animals.
Shannon Elizabeth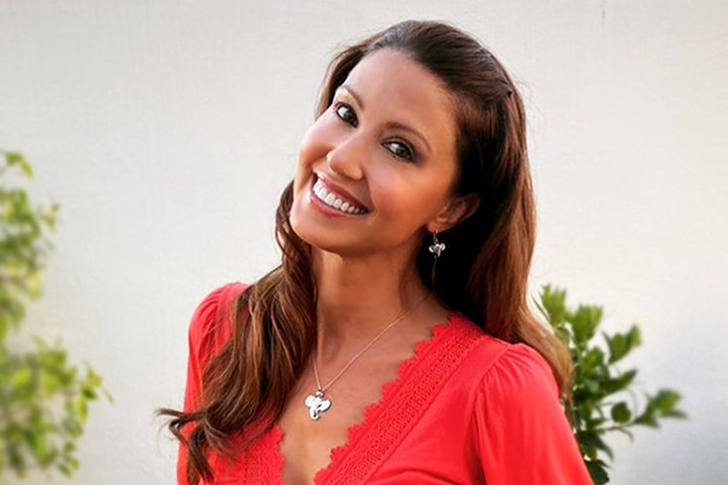 Former fashion model Shannon Elizabeth seemed like she was on her way to becoming a comedy icon, but somehow, that did not materialize. Sure, she appeared in a number of comedic movies, including Scary Movie and Jay and Silent Bob Strike Back, but none of these matched how well-received she was on American Pie. Perhaps it was all for the wrong reasons, as for sure her appearance is what made her attractive in the movie, but she made one bad decision, posing for a magazine, which she regretted.
As to how that decision affected her life, we are unsure—but her subsequent films did not push her to be the next American darling. Elizabeth has appeared in a series of B-movies and TV shows. Among her more popular cameos are in Catch a Christmas Star, which showcased her singing talent, and in Love Actually. Is there no hope for this star anymore? We believe that with the right investments, she could still make one more memorable film.
Patrick Fugit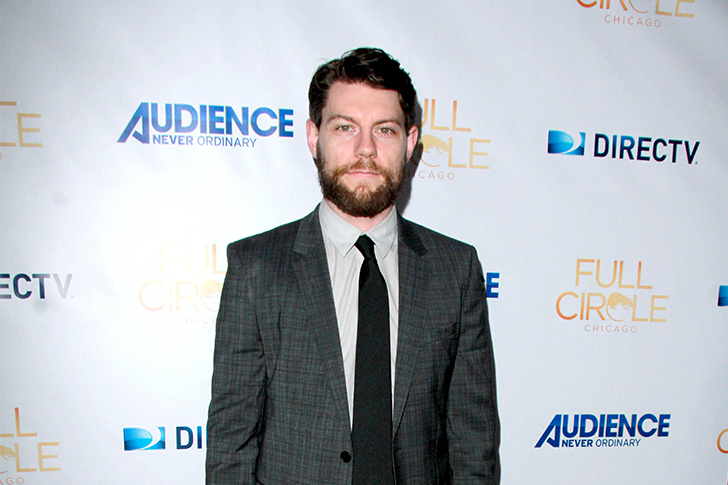 Ever since a child, Patrick Fugit has always been fascinated by acting. He even participated in the production of The Twelve Dancing Princesses, appearing as a shoemaker when he was in the seventh grade. When he got older, he was lucky enough to be cast on Almost Famous as its lead star. Despite having zero knowledge of '70s music, Fugit did well. Mind you, that same movie launched the career of Phillip Seymour Hoffman and Kate Hudson, who took supporting roles.
What was unfortunate is that Fugit appeared to have been a one-hit-wonder. While he was critically praised for Almost Famous, people would barely remember his name now and might even be surprised that he has been given credit in several popular TV series like House, ER, and the leading role in Outcast. Until the actor lands another breakthrough, Fugit might stay in the list of actors who somehow got overshadowed. With his talents, we believe he could make a good one soon.
Paul Hogan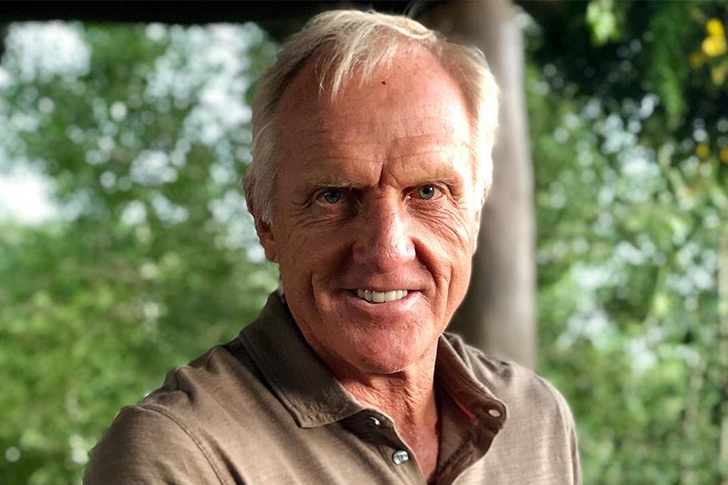 Movie fans can undoubtedly agree that Paul Hogan's ticket to fame was his credit role in the iconic film Crocodile Dundee. He is best known as the original crocodile hunter, and he hasn't really landed another prominent role besides it. Hogan played the role three times in his career, with his most recent one coming in the 2001 rendition. You could say that he masterfully played the role, to his detriment.
As we said, Hogan struggled to find success in other roles throughout his acting career. Before Crocodile Dundee, he had a long-running comedy show in Australia, but it never quite got the success it wanted overseas. After his days as Dundee, Hogan continued to appear in a string of low-budget comedies. He also managed to venture out into producing and writing films, which earned him a couple of recognition.
Sam J. Jones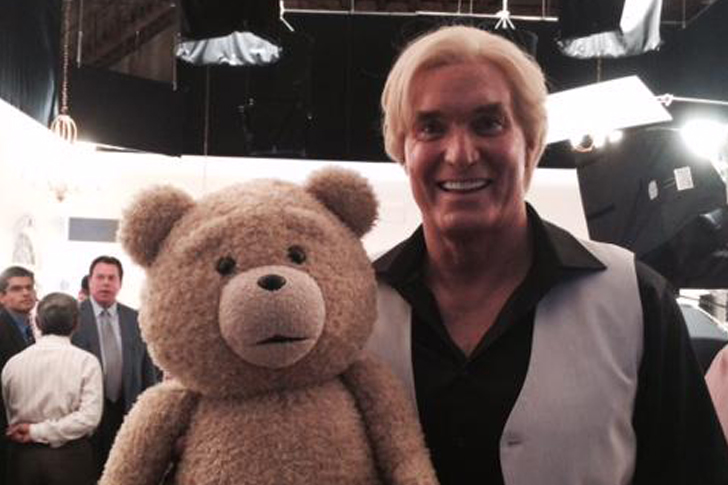 Who could forget Sam J. Jones' iconic credit role in the 1980 film Flash Gordon? Besides the film, he is also known for starring in the short-lived television series The Highwayman. As an actor, Jones appeared in a good number of films and television shows. However, you could say that his name will forever be synonymous with his title roles in The Highwayman and Flash Gordon.
Calling Jones a one-hit-wonder does not reflect his long-running career as an actor. After all, he's managed to cultivate an acting career that lasted over four decades. Today, Jones is now 66 years old, and he manages to appear in various films today. He'll even make an appearance in the upcoming film Edgar Allan Poe's Decapitarium as "Dean Usher." Without a doubt, he's one of the tenured actors in the entertainment industry today.
Piper Perabo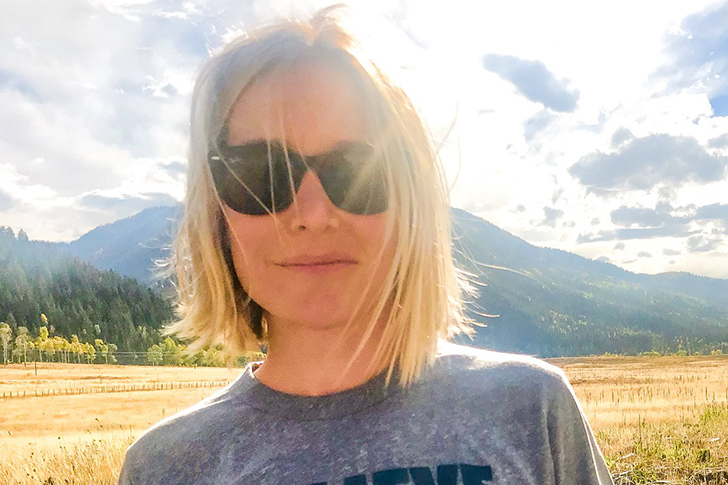 Piper Perabo is a well-known American actress who has appeared in many television shows and films throughout her career. Some of Piper's most notable roles came in Hollywood productions that include Angel Has Fallen, Looper, The Prestige, Imagine Me & You, and many more. She's also managed to win several awards and nominations, including an MTV Movie Award and a Gracie Award. Piper was even nominated for a Golden Globe for Best Actress for her performance in Covert Affairs.
Despite being able to carve an acting resume filled with several acting credits, fans would often say that Piper's most notable role came in Covert Affairs. It's difficult to picture her playing another role, and it could be the reason why she's often called a one-hit-wonder. However, she's about to prove to critics that she's not a one-hit-wonder as she'll be playing the lead role in the upcoming 2021 television show The Big Leap.
Brando Routh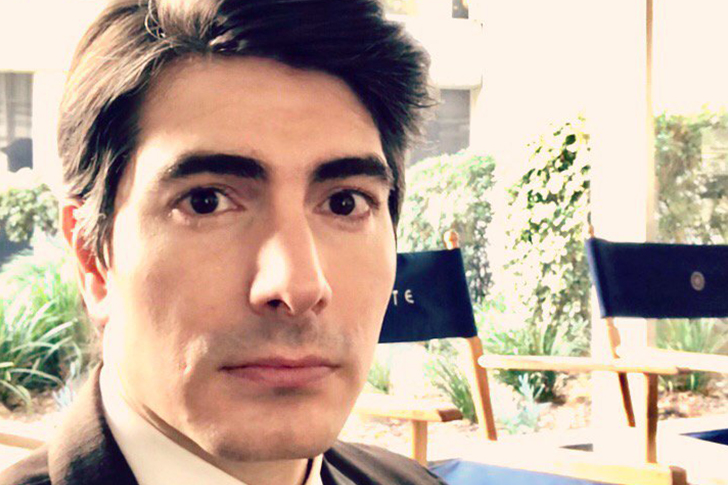 Brando Routh is a popular American film and television actor who has been in the entertainment industry since 1999. In 2006, he took on the role of Superman in the film Superman Returns. The film received critical acclaim, and he was praised for his excellent portrayal of the iconic superhero. However, his magnificent performance comes at a detriment, as he hasn't been able to find success in other roles.
There's certainly no question that Brando Routh has been able to put together a successful film and television career. Some of the acting credits in his resume include his appearance in productions like Chuck, The Flash, Legends of Tomorrow, Scott Pilgrim vs. the World, and many more. He even managed to win several awards and nominations. However, it's safe to say that Routh's will forever be synonymous with his role as the last son of Krypton.
Alex Winter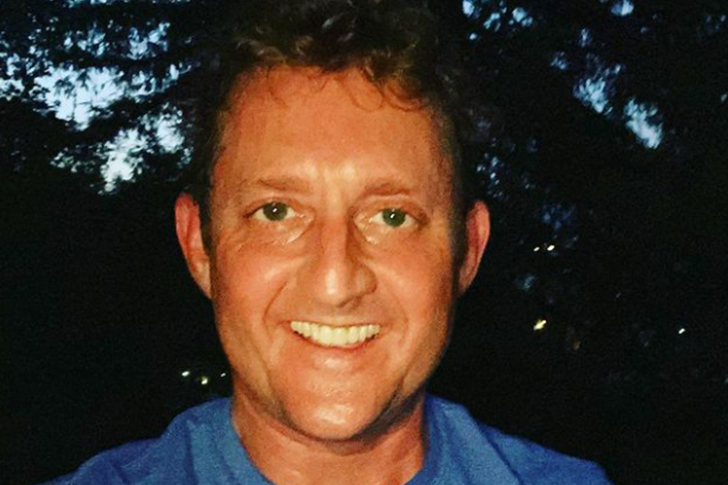 Alex Winter is a famous American actor best known for his credit role as Slacker Bill in the 1989 movie Bill & Ted's Excellent Adventures. Alex also reprised his role in the film's sequels that followed in 1991 and 2020. Besides Slacker Bill, he's also known for his role as Marko in the 1987 film The Lost Boys. He also managed to appear in other films and television shows throughout his career.
Winter struggled to find success as an actor in the other roles that he took on throughout his career. It's safe to say that Winter will always be synonymous with his roles in Bill & Ted's Excellent Adventure and The Lost Boys. It's certainly a good thing that he managed to venture out into other platforms in order to remain in the entertainment industry. Besides acting, Winter also carved a path as a director, where he's enjoyed sustainable success.
Anne Sellors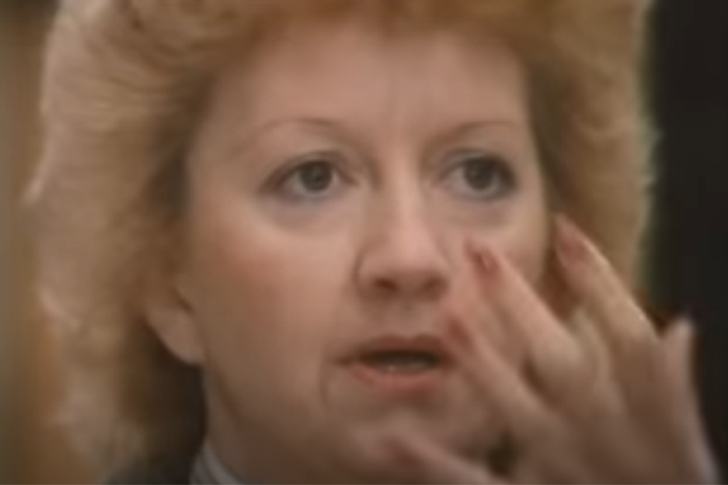 Anne Sellors is a one-time actress that has recently morphed into something of an Internet phenomenon. She's gained popularity not for her performance but for her IMDb profile that only holds one acting credit. Sellors' only acting appearance came in none other than the 1984 film Threads. What's even sadder is that she took on the role of The Woman Who Urinates On Herself.
According to IMDb, Sellors was an avid fan of theater and cinema, and it led her to go and study drama. Despite not being able to land other roles in various films, she used her knowledge and became a well-loved Drama Teacher at Chaucer School. She's certainly more than just her only acting appearance, as she has been able to teach the one thing that she loves to many students. You could say that teaching was way more fulfilling for Sellors.
Carrie Henn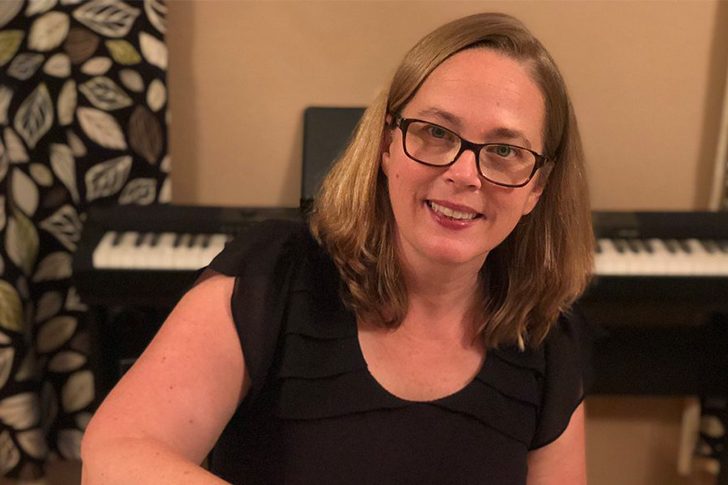 Carrie Henn is an award-winning American actress who is best known for her role in the 1986 film Aliens. Despite the lack of acting experience, her performance helped her to receive second billing to her co-star Sigourney Weaver. Subsequently, Henn nabbed the 1987 Saturn Award for Best Performance by a Younger Actress. Though it looked like she had potential, she was unable to land other roles.
The inability to land more film roles certainly didn't bother Henn, as this one-hit-wonder holds a Bachelor's degree. She studied liberal studies and child development at California State University, and it might have been helpful during her life away from the limelight. After finishing her studies, Henn worked as a school teacher in California. Though it may not be as glamorous as being an actress, Henn can certainly share a couple of interesting stories during her time at the set of Aliens.
Katie Jarvis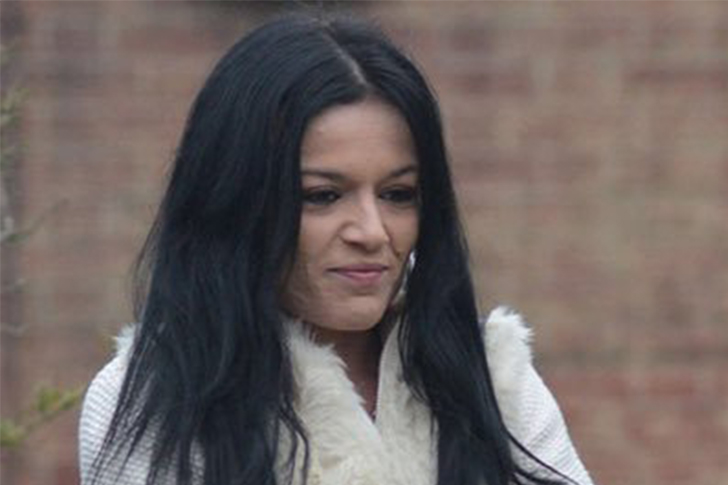 Katie Jarvis is a famous English actress who is best known for her role as Mia Williams in the 2009 film Fish Tank. Besides the film, Jarvis also appeared as Hayley Slater in the BBC drama EastEnders, which aired from 2018 until 2019. Jarvis' performance in both productions allowed her to win multiple acting awards. Despite landing both roles, she has struggled to be successful in other roles that she took later on in her career.
As an actress, Jarvis holds acting credits in only a handful of films. In 2019, she admitted that she decided to take a step back from acting to begin working as a security guard. However, she'll be making an appearance in the upcoming film Rise of the Footsoldier Origins. She'll definitely have to balance her time as a security guard and as an actress. Nonetheless, we hope she stays happy with the current career path that she's on.
Sarah Pickering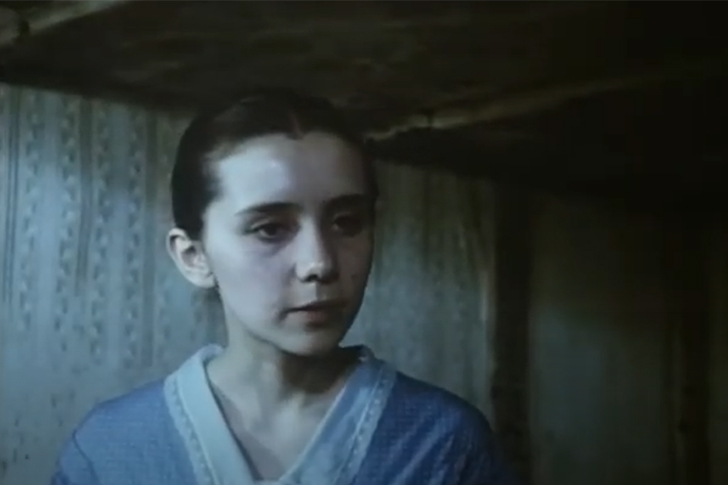 Sarah Pickering is another American actress who only has a single acting credit on our list. Pickering's only acting appearance came in the 1987 film Little Dorrit where she played the role of Little Dorrit. She was able to work with a huge roster of big names that included Derek Jacobi and Alec Guinness in the film. It's certainly a mystery why she wasn't able to translate her success in the movie to further movie roles.
As of writing, Little Dorrit is the only film listed in Pickering's IMDb profile. According to an anonymous commenter on the Internet, she is now nearing 50. She's happily employed and working as a theatrical agent in the English midlands. Fans of the film will undoubtedly be interested to know why she wasn't able to continue her path in acting. Indeed, she would have been an excellent talent had she chosen to pursue and cultivate her acting career.
Britney Spears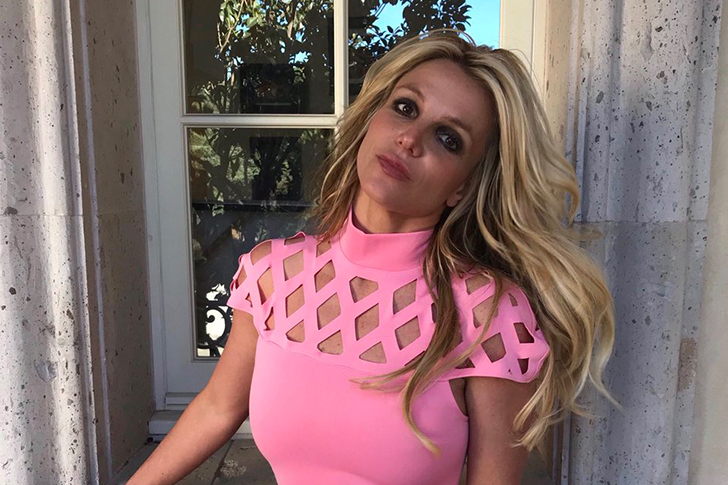 She might be a pop icon to an incomparable degree, but she somehow lacks in attracting viewers for her acting prowess she starred in the film. In 2002, Spears led the film Crossroads, playing the role of Lucy. Other cast members include Zoe Saldana, Anson Mount, and Justin Long, among others. In addition, the movie is considered a commercial success after earning nearly five times the production budget. Its worldwide gross was $57 million, while its budget was only $12 million. After this one, she only appeared in several films, mainly as a cameo. Acting might not be for her, but music surely is.
As most people know her, Spears is a singer and an impressive dancer. She is known for massive hits like Oops! I did it again, Sometimes, and the chart-topping hit Baby, One More Time. Meanwhile, she is currently in a lengthy battle with her father regarding conservatorship.
Peter Ostrum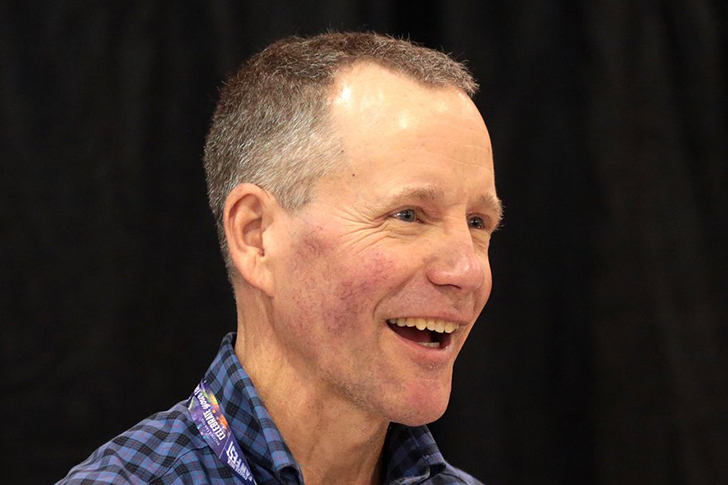 Peter Ostrum is an actor from Dallas, Texas, who became known in the 1971 film Willy Wonka & the Chocolate Factory, his one and only acting credit. He was 12 years old when talent agents of the movie chose him to play the role of Charlie Bucket. Meanwhile, though he reportedly enjoyed filming the movie, he did not sign a three-film contract for no apparent reason. This could have been a leg up for his career, but he chose not to continue in show business. When the 2005 movie Charlie and the Chocolate Factory led by Johnny Depp and Freddie Highmore was released, Ostrum's name was inevitably mentioned.
Eventually, Ostrum has had a growing interest in horses after a veterinarian tended some while shooting his one-hit movie. In 1984, he attended Cornell University College of Veterinary Medicine and received his Doctorate of Veterinary Medicine. He is now living in Lowville, New York, with his wife Loretta M. Lepkowski and their two children.
Jaye Davidson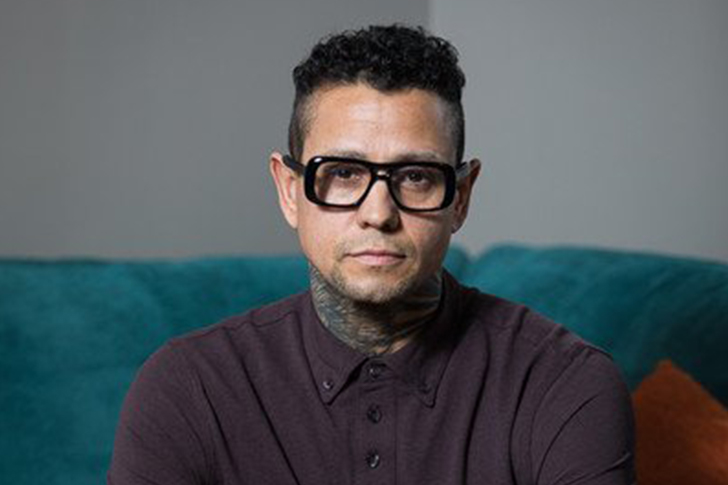 Jaye Davidson was born to a black African father and a white English mother. His fame was contributed to when he acted in the film The Crying Game, where he starred alongside Stephen Rea and Miranda Richardson. Due to this project, he received significant fame, being nominated in Academy and BAFTA Awards for Best Supporting Actor, which enabled him to land acting credits after. However, it seems like fame is not what he really wanted. He eventually decided to leave showbiz after portraying the villainous character of Ra in the 1994 film Stargate. Two years later, he appeared in a documentary called Catwalk.
According to Davidson, he "genuinely hated the fame" he was getting from fans that he decided to walk away from the spotlight. Since then, he was more into modeling and was even involved in numerous remarkable photo shoots.
George Lazenby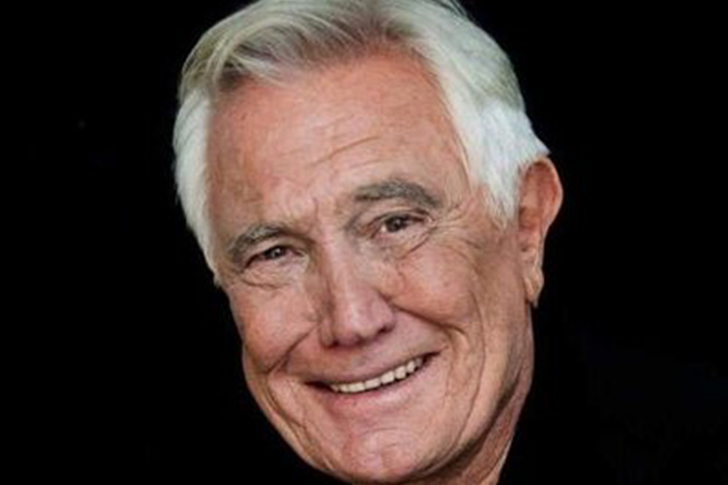 George Lazenby is a martial artist, former model, and actor from Australia who became famous after replacing Sean Connery as agent James Bond. He played the iconic character for the 1969 film On Her Majesty's Secret Service. Him portraying the role is the shortest among others who got the chance to land the role, a one-time project. He was offered to wear the iconic tuxedo, but he declined. He pursued an acting career in various countries like Italy, Hong Kong, Britain, and Australia. Post-James Bond films he received are Universal Soldier, Stoner, and The Man from Hong Kong. Later, when his career faded, he became a businessman and even made investments in real estate.
In addition, he started a family by marrying Christina Gannett back in 1971. The couple had two children but unfortunately untied the knot in 1995. Lazenby then married Pam Shriver, a former tennis player, with whom he shared three children, including a twin.
Carrie-Anne Moss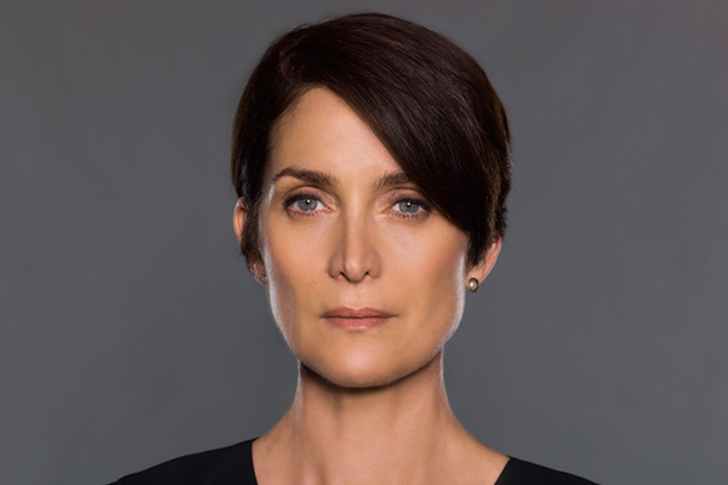 Born on August 21, 1967, in Burnaby, British Columbia, Carrie-Anne Moss received international attention for portraying Trinity in the very successful film franchise The Matrix. This role really changed her life to a certain degree, especially because she received a list of screen projects like Memento, Snow Cake, and Pompeii. However, The Matrix set the bar high, which these subsequent projects didn't even come close to. Nevertheless, she is still actively working and memorizing dialogs for the movie and TV projects.
In 1999, Moss tied the knot with American actor Steve Roy. They are reportedly living in the busy city of Los Angeles, California, where they raised their three blessings, a daughter and two sons. Apart from acting, she also founded Annapurna Living, a lifestyle brand whose goal is to empower women to be the best they could be through meditation, devotion, and mindfulness.
Taylor Lautner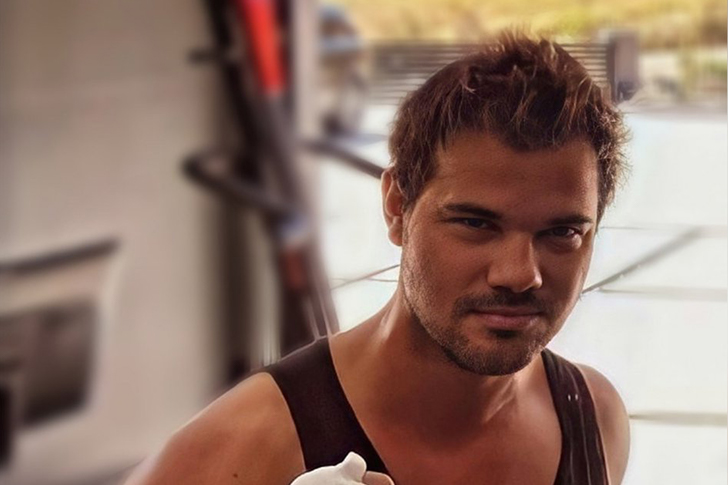 In The Twilight Saga film series, where he starred with Robert Pattinson and Kristen Stewart, Taylor Lautner played the role of Jacob Black, an attractive supernatural being that can shapeshift into a werewolf. He reprised the character from the first installment in 2008 until the last offering in 2012. With the influence brought by this project, he took second place on The 50 Sexiest Men of 2010 list by Glamour, while he was ranked fourth on the Most Amazing Bodies list by People. No wonder he was Hollywood's highest-paid teenage actor that year.
After the movie series, he appeared in various films such as Grown Ups 2 and The Ridiculous 6, while he landed roles in both TV series Scream Queens and Cuckoo. However, with all these post-Twilight acting credits, he had failed to attain the exact fame, or even close, to what he experienced from the blockbuster series.
Michael Schoefflling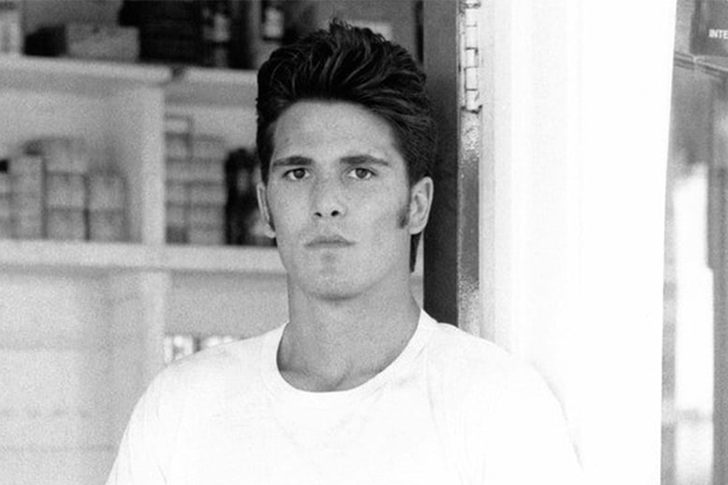 Michael Earl Schoeffling was born in Wilkes-Barre, Pennsylvania, on December 10, 1960. He is a former model and actor who initially modeled for GQ magazine. With the financial assistance of photographer Bruce Weber, he was able to attend acting classes in Manhattan, specifically in Lee Strasberg Theatre Institute. He gained significant popularity for portraying the character of Jake Ryan in the 1984 film Sixteen Candles. This project has a huge potential of mapping him in the entertainment industry since he earned considerable success with it. After this screen project, he appeared in a handful of movies and last appeared in the 1991 movie Wild Hearts Can't Be Broken.
During his college years, he majored in Liberal Arts for his degree at Temple University. Even before reaching a decade in the industry, Schoefflling left and went to become a woodworking shop's owner. In 2005, he was ranked 22nd on the Biggest Hunks of the 1980s list led by Teen Magazine.
Nia Vardalos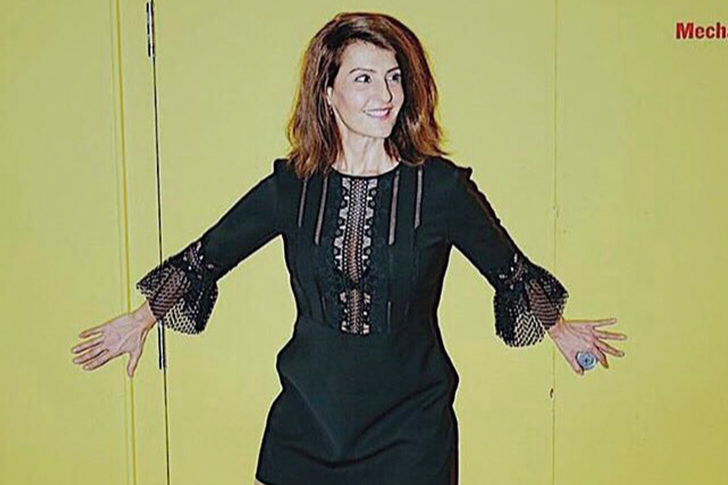 Before Nia Vardalos' career started to fade, she was able to experience what it feels like to be at the top of the world. In 2002, her starring movie My Big Fat Greek Wedding was a commercial success after it garnered a whopping worldwide gross of more than $374 million, 75 times the production budget of just $5 million. As an actress, she received several acting nominations, including Golden Globes and SAG Awards. Well, aside from being cast, she was also responsible for the screenplay, where she eventually received a nod from the Academy but won in American Screenwriters Association Award. After this project, she still received film and TV projects, but nothing can beat the influence and fame brought by the aforementioned movie.
Vardalos was married to American actor Ian Gomez back in 1994 and decided to adopt a girl named Ilaria Gomez back in 2009. However, they amicably called their lawyers in 2018 to void their marriage.
Casper Van Dien
Thankfully, Casper Van Dien was able to experience the popularity that everyone wants to have. He attained a considerable amount of fame after he landed the breakthrough role of Johnny Rico in the 1997 movie Starship Troopers. Due to the undeniable success he has achieved, he was cast to play Tarzan in the 1998 film Tarzan and the Lost City. Later, he lent his acting prowess in the classic Washington Irving tale-turned film Sleepy Hollow. Although a series of projects came on his plate, nothing compares to what his breakthrough film gave him. Nevertheless, longevity is better than popularity, as others say.
Van Dien has tied the knot thrice in less than 30 years. He was married to Carrie Mitchum and Catherine Oxenberg, but both marriages ended with their respective attorneys in court. Even so, he had two children each and is now happily tied to Jennifer Wenger.
Peter Billingsley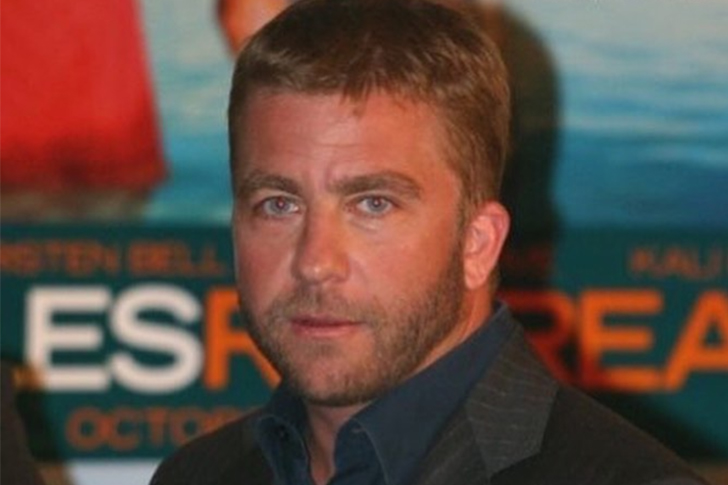 By starring in the screen project, A Christmas Story, Peter Billingsley's career launched to a certain degree. He will not be forgotten for the role of Ralphie, the reluctant kiddo who'll go above and beyond to get a BB-gun as a present. For this project, he received a nod from the Young Artist Award as Best Leading Young Actor in a Feature Film. After this stint, he failed to break into the mainstream again, but he was recently cast as one of Mysterio's allies in the 2019 movie Spider-Man: Far From Home.
Billingsley was reportedly an executive producer of the 2008 film Iron-Man and has produced numerous films such as The Break-Up, Four Christmases, and Zathura: A Space Adventure. Aside from the big screen, he also appeared on TV, particularly in Dinner for Five and Sherman Oaks. No wonder he is still a millionaire with a $12 million net worth.
Rupert Grint
Being a one-hit-wonder can be a blessing and a curse, but if you're looking at the brighter side, at least Rupert Grint has experienced being at the top of the pedestal. As we all know, he is one of the lead stars in the very successful film series Harry Potter, where he portrayed the role of Ron Weasley. A significant role that he played from 2001 to 2011 across all eight installments. Post-Harry Potter, he still received projects such as Cross of Honour, The Necessary Death of Charlie Countryman, and Moonwalkers, but all failed to equate the success and prominence he has experienced when he cast a spell using his wand. Currently, he has an investment in the Apple TV+ series Servant.
Even though he could be considered a one-hit wonder, his net worth quite says the opposite. According to Celebrity Net Worth, Grint still has an impressive fortune amounting to $50 million.
Danny Lloyd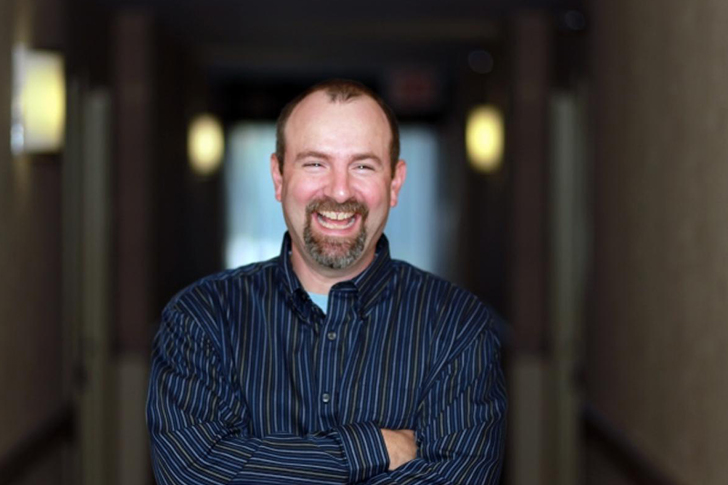 By appearing in the 1980 film The Shining, Danny Lloyd received a moderate amount of popularity but didn't last that long. The movie, where he portrayed the role of Danny Torrance, was adapted from the novel written by the King of Horror, Stephen King. It's unusual to hear someone retire at a very young age, but this is what happened to Lloyd. At age 10, he retired from acting after his appearance in the TV film Will: G. Gordon Liddy in 1982.
Later, the former child star went on to become an associate professor at Elizabethtown Community and Technical College, particularly at the department of biology. In 2019, after almost four decades away from the camera, he made a cameo in The Shining sequel, which is entitled Doctor Sleep, as a spectator at the baseball game. Currently, he is still married to a woman named Jessi Diana, and both are blessed with four children. We guess it turned out well for him, even though he pulled out his investments in the showbiz industry.
Nikki Blonsky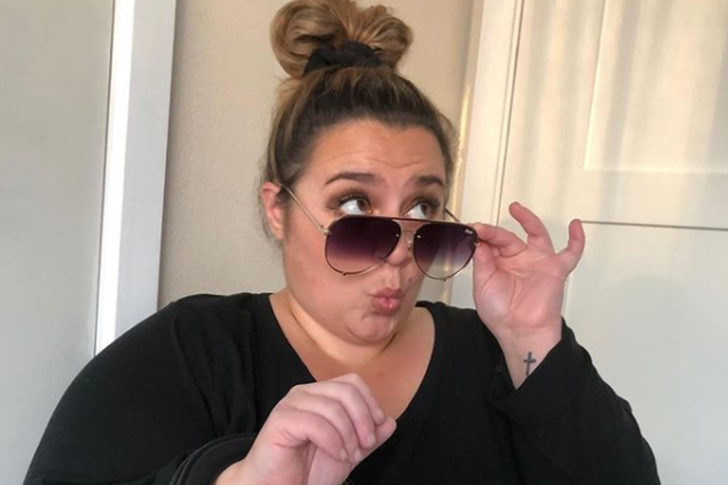 Nikki Blonsky reached a certain degree of prominence after she landed the role of Tracy Turnblad in the 2007 movie Hairspray. A role where she snagged two Critics' Choice Awards and even had nods from SAG Award and Golden Globe Award. Since then, she starred in numerous TV projects, including Huge and Smash, which was her last television appearance. In addition, Geography Club and The Last Movie Star were the movies that showed her impressive acting skills.
Her real name is Nicole Blonsky and she was born, and grew up in Great Neck, New York. Aside from acting, she also proved to have the chords by singing the American National Anthem at the 2008 Toyota/Save Mart 350's pre-race ceremony held at Infineon Raceway. In June 2020, Pride Month, she posted a video on TikTok with the Diana Ross song I'm Coming Out, revealing that she is gay.
Ashley Tisdale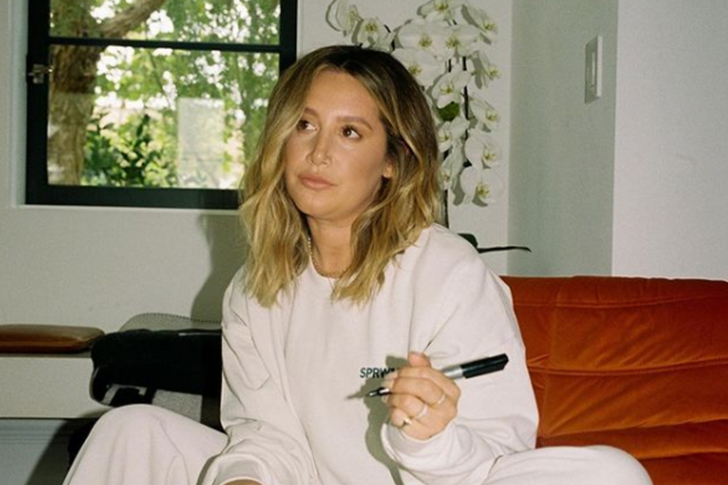 The world might recognize her as the attention-seeker and socialite Sharpay Evan from the High School Musical movie series. She portrayed the role for three years in three installments. Consequently, her fame caused by the project led her to a record deal offered by Warner Bros. Records. Tisdale was able to release her debut album Heartstrong, which experienced commercial success. In fact, the album earned a gold certification from RIAA for selling more than 500,000 units. Other post-HSM projects she had are voice actor Phineas & Ferb (2007–2015), Scary Movie 5, and the sitcom Clipped. She also joined the panel of The Masked Dancer, but the fame brought by HSM is to an inexplicable degree.
In 2013, she got engaged to Christopher French and officially tied the knot the next year. Later, it might have taken a while, but she eventually got pregnant and successfully welcomed her child, a daughter named Jupiter Iris, in March 2021.
Keisha Castle-Hughes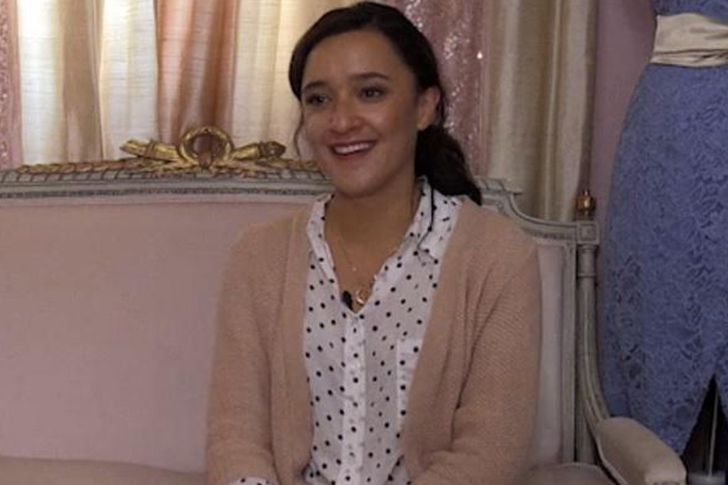 At age 13, Keisha Castle-Hughes already starred in the critically-acclaimed movie Whale Rider. For this portrayal, she immediately snatched the attention of several award-giving bodies such as the Academy Awards, where she was nominated for Best Actress, the second youngest nominee from the said category. However, she is the recipient of the Best Young Actor/Actress in the Broadcast Film Critics Association Awards. Due to this breakthrough role, she was able to land several projects, including Star Wars: Episode III – Revenge of the Sith and Hey Hey It's Esther Blueburger.
Aside from appearing on the big screen, she also had acting credits in a handful of TV series, such as The Almighty Johnsons and Game of Thrones. Consequently, she only appeared in two episodes in the series FBI, as Hana Gibson, but she was cast as one of the main characters in FBI: Most Wanted, the screen project which keeps her busy.
Michael Richards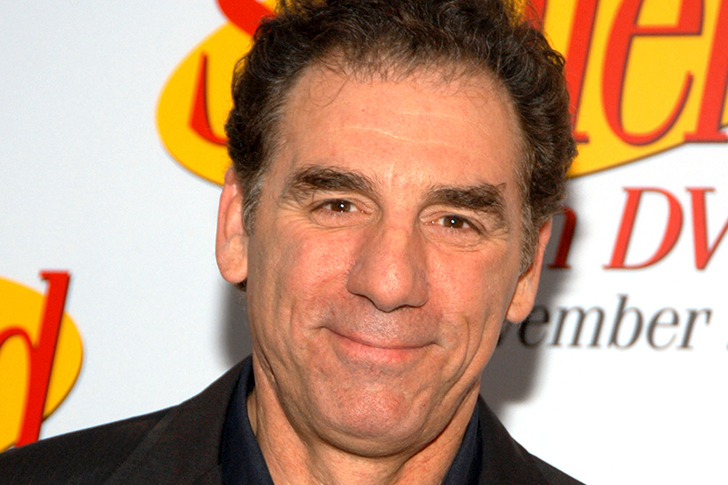 Michael Richards is an American actor best known for his role as Cosmo Kramer on the television sitcom Seinfeld. He started his career in stand-up comedy, entering the spotlight on Billy Crystal's TV special. He then went on to become a cast member on Fridays. While he made several guest appearances on television, his role in Seinfeld definitely stood out since he won three Primetime Emmy Awards for his performance in the show.
When Seinfeld ended in the late '90s, Richards worked again in stand-up comedy. He announced his retirement in 2007 but appeared in Curb Your Enthusiasm two years later, acting alongside his fellow Seinfeld cast members. He also returned to television in 2013, appearing in the sitcom Kirstie. Outside the world of television, Richards also joined the movie industry with credits in Airheads, Problem Child, Young Doctors in Love, and Trial and Error.
Billy Bob Thornton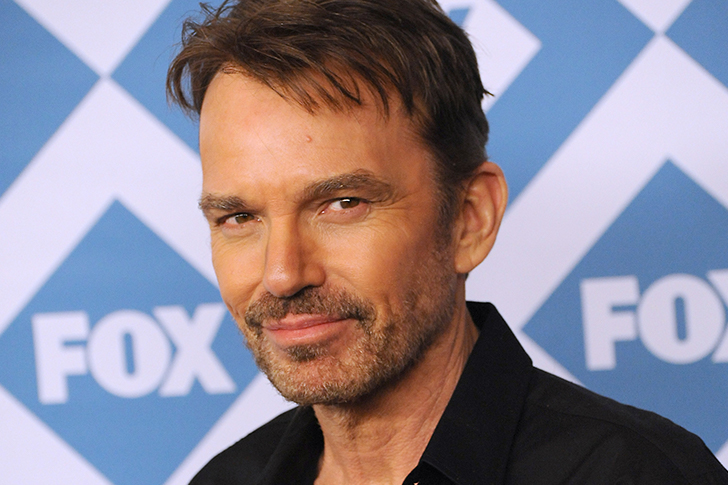 American actor and director Billy Bob Thornton had his big break when he co-wrote and appeared in the '90s thriller One False Move. He also gained international attention after directing, writing, and starring in the drama film Sling Blade, for which he earned an Academy Award. While his directorial debut is an award-winner, the rest of the films he directed did not even come close to seeing recognition from critics and fans.
Anyway, Thornton still went on to make vast investments in the movie industry. He wrote various films that are usually set in the Southern U.S., including The Gift and A Family Thing. In addition to film work, he launched his career as a singer-songwriter. Thornton is the vocalist of the blues-rock band called The Boxmasters. He has also released four solo albums, including The Edge of the World.
Gabourey Sidibe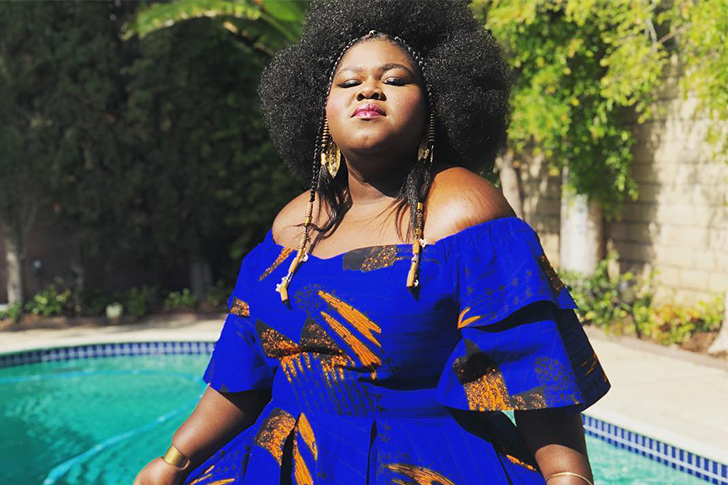 After giving a breathtaking performance in Precious, Gabourey Sidibe was targeted to become a rising star. However, every movie she has performed after the aforementioned film was panned by critics. Nevertheless, she has seen some success on television, starring in multiple shows like American Horror Story and Empire. While other Hollywood stars have flunked after having their breakout role, at least the 38-year-old actress can still put together a solid career, so much so that she receives acting credits until now.
The movie Precious won numerous awards, including a Golden Globe, two Academy Awards, and even a Sundance Film Festival Grand Jury Award. The film also garnered Sidibe an Academy Award nomination. Just recently, the actress starred in the 2020 film Antebellum, portraying the role of Dawn. Sidibe again is seen to have earned another Outstanding Supporting Actress Award nomination by the 2021 NAACP Image Awards.
Macaulay Culkin
Of course, we all know him for his role in Home Alone. Macaulay Culkin remains renowned for his performance in the film, and he could not even separate himself from that iconic movie. It was also known that at some point, he felt a degree of discomfort with his fame, even attempting to retire young at age 14. However, his retirement did not last long. He tried to make a comeback in movies, starring in Party Monster and Saved!, but he could never achieve much success.
His other works as a child star include My Girl, The Good Son, The Nutcracker, and Richie Rich. As an adult, he ventured into music, co-founding the New York-based comedy rock band called the Pizza Underground, for which he was the vocalist. Today, Culkin is the CEO and publisher of a podcast and pop culture website called Bunny Ears.
Haley Jo Osment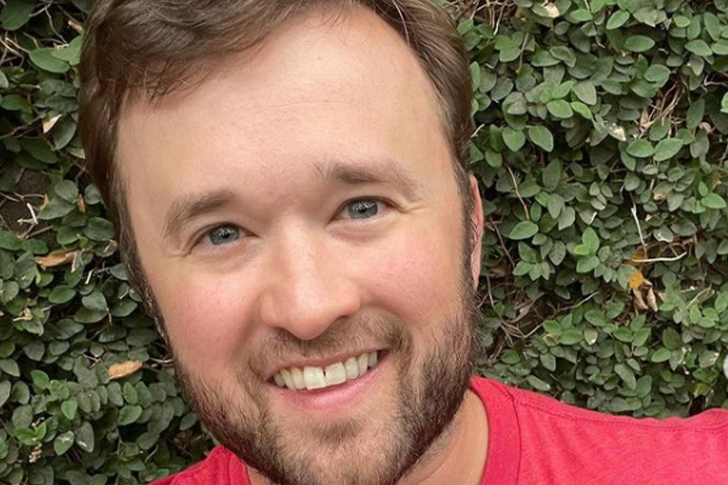 Remember M. Night Shyamalan's The Sixth Sense? If yes, then you can also recall Haley Joel Osment, the child star who portrayed the lead role. He started his career with minor film and television roles, including a small part in Forrest Gump. After winning an Oscar nomination for his work in The Sixth Sense, however, his subsequent big-budget movies A.I. and Secondhand Lions were box office flops. He stayed relevant in Hollywood as a voice-over actor, and he was featured in the Kingdom Hearts series.
In 2008, Osment made his Broadway debut in a revival of David Mamet's American Buffalo, starring Cedric the Entertainer and John Leguizamo. Recently, he also attempted a comeback in film, appearing in the comedy The Spoils of Babylon and Kevin Smith's horror-comedies Yoga Hosers and Tusk. Since The Sixth Sense, Osment has never been able to achieve a high degree of popularity.
Adrien Brody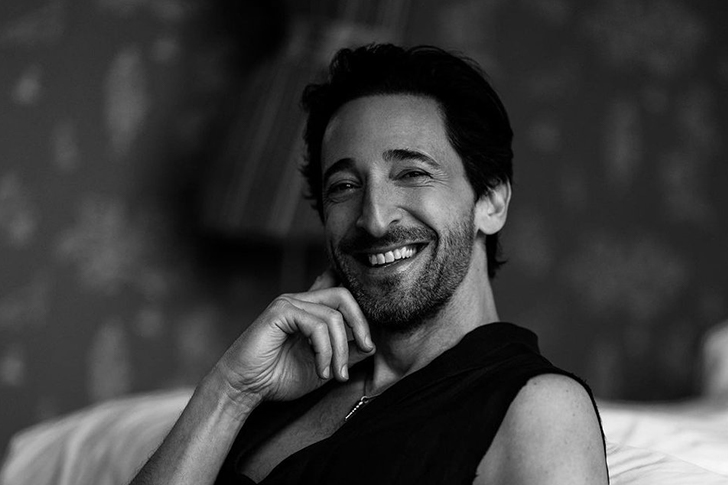 When Adrien Brody starred in The Pianist, he became the youngest man to bag an Oscar award for his portrayal of Władysław Szpilman. His performance was absolutely moving and deserving of the prestigious award, but every project he has done after somehow paled in comparison. He starred in big-budget flops like King Kong and Predators, and it's hard to say why he has failed to achieve additional success.
Nonetheless, Brody has proved many times how he is a man of many interests. He has worked as an actor, a producer, and a cinematographer on many films he has worked on. He is also a frequent collaborator of Wes Anderson's, having appeared in The Darjeeling Limited and The Grand Budapest Hotel. Recently, he portrayed Luca Changretta in the BBC-Netflix hit series Peaky Blinders. Brody also received acting credits in the 2021 Marilyn Monroe biopic Blonde.
Jon Heder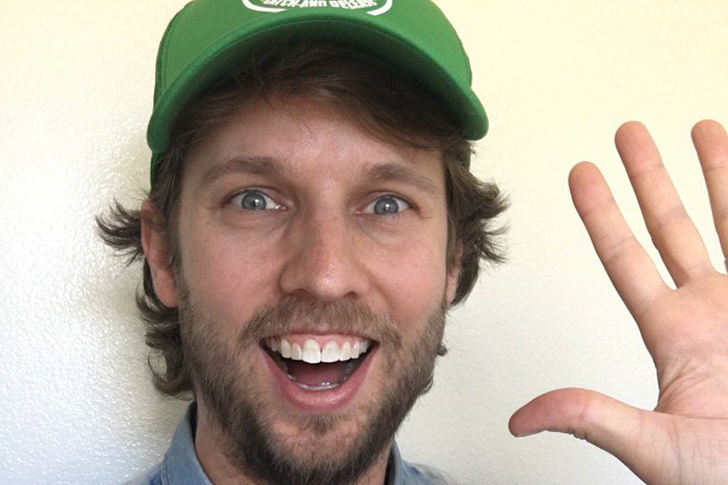 Jon Heder is widely popular for his role in the indie comedy Napoleon Dynamite. His part as the loveable loser shot him to fame and let him star in other high-budget comedies with A-list talents like Billy Bob Thornton and Will Ferrell. However, none of his movies neared the success of Napoleon Dynamite. Heder was never able to separate himself from Napoleon Dynamite to some degree, and he even got an additional gig for providing the voice to its animated version. He also starred in Just Like Heaven, The Benchwarmers, and Mama's Boy.
Now 43 years old, Heder has tied the knot with Kirsten Bales since 2002, and they have four kids together. If you think he has retired from the show business, Heder still receives film work almost every year. In fact, he has an upcoming movie titled Killing Winston Jones.
Mira Sorvino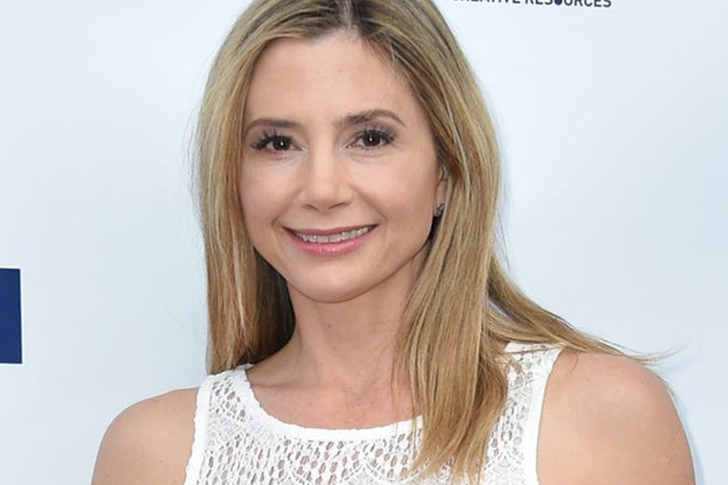 After taking home a number of awards for her outstanding performance in The Mighty Aphrodite, Mira Sorvino seems to have erased her prominence on the big and small screens. Sure, she starred in a couple of films in the '90s and early 2000s, but only in supporting roles. She continues to work until today, but only in low-budget dramas that receive little to no credit and attention. Even with an Oscar award to her name, Sorvino has struggled to gain further success.
However, 2021 may be a good year for the actress, as she won a number of film roles. She recently portrayed roles in The Girl Who Believes in Miracles, Hero Mode, and Sound of Freedom. She even has an upcoming movie called The Last Job, which is a crime drama thriller film that filmmaker Adam Lipsius will direct.
Barkhad Abdi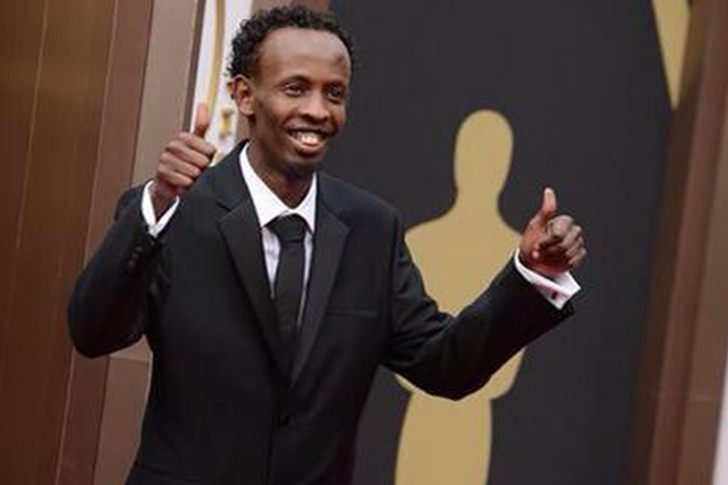 Barkhad Abdi may have gone into the fame for his line in Captain Phillips. However, it's sad to say that for the Oscar nominee, that may be the pinnacle of his career in the Hollywood industry. It may have only been a few years since Abdi was the captain of the pirates, but he has struggled to be cast in huge roles ever since. He was not cast in any acting project in 2014 and was only featured in minor roles through 2015. He was also expected to be part of Amy Schumer's Trainwreck film, but he did not appear in the movie.
Abdi most recently starred in the Eye in the Sky, Good Time, and Blade Runner 2049. Outside of his work in the film industry, he was featured as a cast member on the second season of Castle Rock and starred in 9 episodes.
Carrie Fisher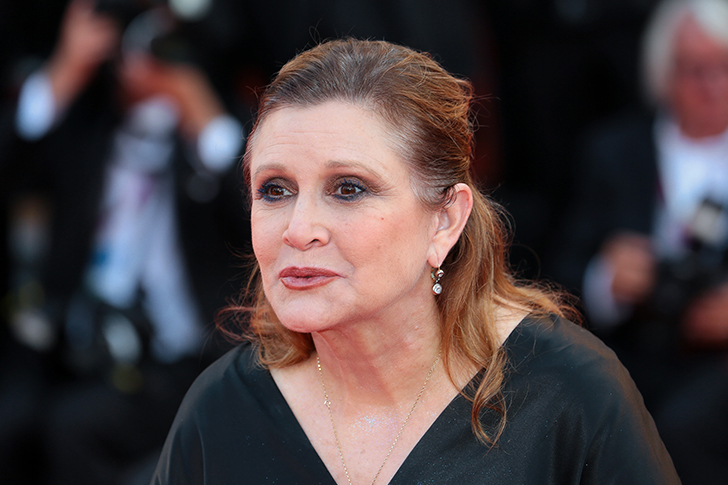 There is only one Princess Leia that we know of, and that would be actress Carrie Fisher. She very much portrayed the Star Wars character with talent and skill, and she etched her name in the Hollywood industry for her work in the franchise. Outside Star Wars, she also appeared in Shampoo, Hannah and Her Sisters, When Harry Met Sally…, and The Women.
Fisher also wrote a couple of semi-autobiographical novels, including Wishful Drinking and Postcards from the Edge. For the movie version of Postcards from the Edge, she garnered a BAFTA Award nomination for Best Screenplay. Fisher has also worked as a "script doctor" on other writers' screenplays, including tightening the scripts for Sister Act, The Wedding Singer, and many Star Wars movie franchises, among others. Her multiple investments in the entertainment scene definitely earned her widespread praise and respect.
Mark Hamill
Mark Hamill was introduced to us as Luke Skywalker in Star Wars. Since then, he became one of the most prominent stars in the world. Outside the franchise, however, he has done very little feature work. Throughout his career, he has done heavier work in Star Wars than in any other projects.
However, Hamill has also done prolific work as a voice actor. He voiced the comic character Joker in Batman: The Animated Series, Fire Lord Ozai in Avatar, and Skips in Regular Show. Hamill also worked on stage in several theater productions. He recently reprised his role as Luke Skywalker in the 2019 Star Wars: The Rise of Skywalker. He also had a brief voice work cameo in The Last Jedi as a droid and in Solo: A Star Wars Story and Rogue One, for which he was credited as Patrick Williams and William M. Patrick.
M. Night Shyamalan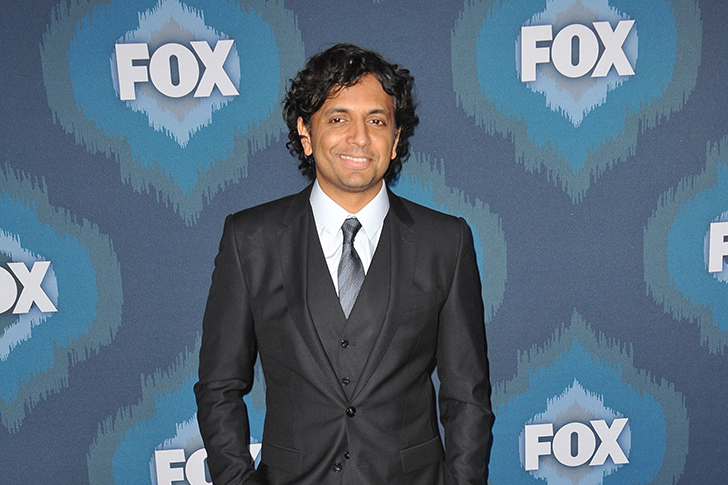 The Sixth Sense is undeniably one of the most famous movies of all time. Back then, it was a film that captured almost anyone's attention and was nominated for every major award. M. Night Shyamalan made himself a star in Hollywood for his work as The Sixth Sense's director. The problem, however, is that every film Shyamalan has made after the hit movie has gotten progressively out of hand.
Unbreakable and Signs obviously had their charm, but films like The Happening, The Visit, and Lady in the Water have made him a mainstay on the list of the critics' least favorite films. It's unclear why he is still making movies year after year, but to his credit, he keeps drawing in millions. For his 2016 film Split, he garnered $279 million at the box office. Still, it is nothing compared to The Sixth Sense's $673 million.
Rachael Leigh Cook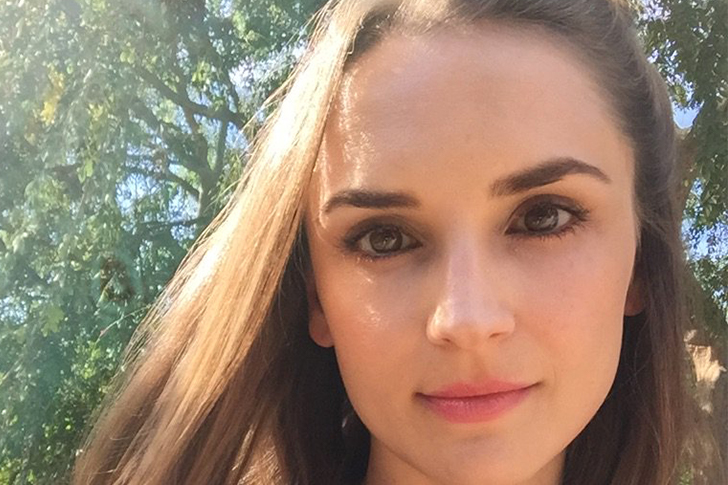 Born in Minneapolis, Minnesota, Rachael Leigh Cook first appeared on screen in a public service announcement for foster care. She started working as a print model at only ten years old, most notably in advertisements for Target. Cook then attended Minneapolis South High School and began auditioning for acting work at 14.
In the mid-'90s, Cook made her screen debut as a movie star in The Baby-Sitters Club. Four years later, she starred in her breakout role in She's All That alongside actor Freddie Prinze Jr., which is a romantic comedy movie that so far is her most financially successful film. Subsequently, she starred alongside Elijah Wood in The Bumblebee Flies Anyway. She then won an acting credit in the 2001 version of Josie and the Pussycats, which became a box office failure, even though it has since become a cult classic.
Ralph Macchio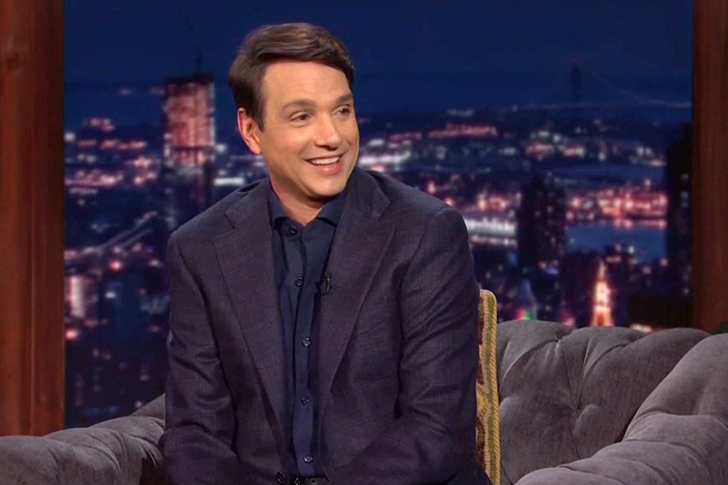 If you ask anybody who Ralph Macchio is, they'll probably answer the film he's most credited for: The Karate Kid. While he appeared in that hit movie, Macchio also starred in other projects like The Outsiders and Eight Is Enough. It's safe to say that he played Daniel LaRusso in three Karate Kid films and never had the same success again.
Although, Macchio still has a wonderful career as a character actor today. He still plays LaRusso on the YouTube original series titled Cobra Kai. Now 59 years old, he still has no plans of retiring from the entertainment scene. In fact, he has an upcoming movie titled A Dog and Pony Show, where he'll portray the role of Aaron. His fans are pleased to know that he still gets on-screen projects every now and then after his work in The Karate Kid.
Edward Furlong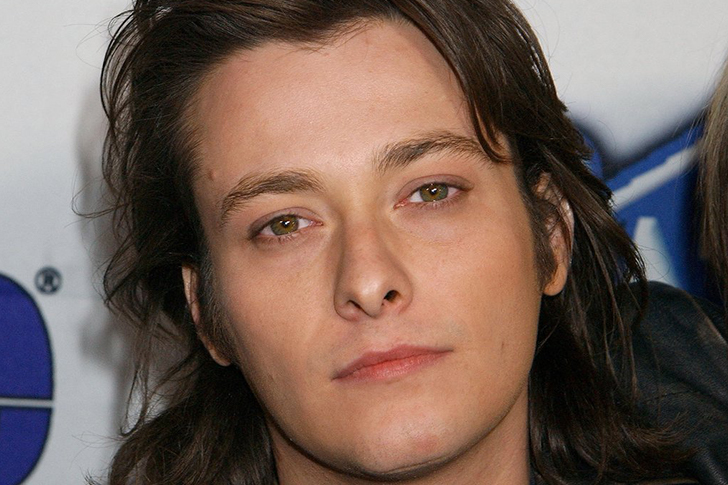 Edward Furlong won MTV Movie and Saturn Awards for his breakthrough performance as John Connor in Terminator 2: Judgment Day, which was followed by a mini-sequel directed by James Cameron. Interestingly, he was only 14 at the time. He subsequently won an acting award for his work in A Home of Our Own and received acclaim for starring in Pecker and American History X.
Showing a huge degree of potential in his early Hollywood career, unfortunately, the opposite happened in recent years. Furlong sporadically appeared on the silver screen and received only supporting roles. Recently, he received movie roles in A Perfect Vacation, A Winter Rose, and The Reunion. He also reprised his role as John Connor in the 2019 remake of Terminator: Dark Fate. However, he was only involved in one day of filming for facial capture, which was later used for CGI.
Robert Patrick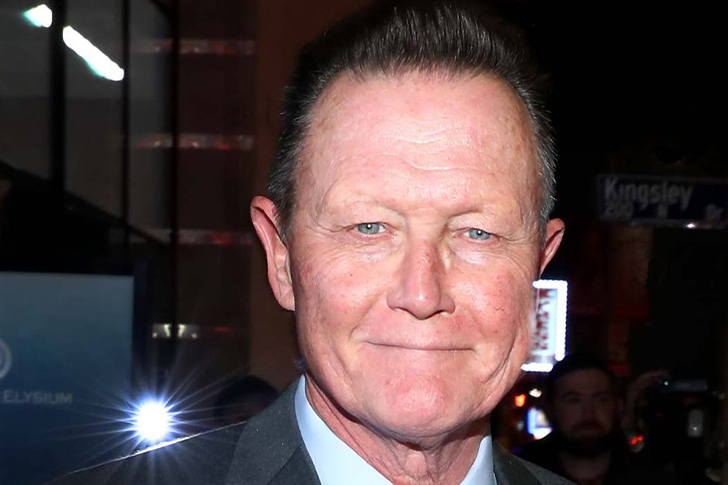 Among his contemporaries, there is no one else who might have made the necessary investments to be successful in acting. Robert Patrick dropped out of school to pursue drama class. His commitment eventually paid off when he received four Saturn nominations and a role in Die Hard 2. In TV, Patrick is best known for playing Agent John Doggett in the X-Files. He even played ongoing roles in series like Sons of Anarchy and Burn Notice.
Many suggest that Patrick is a one-hit-wonder for his role in Terminator 2, where he played the shape-shifting T-1000. He did such an excellent job here, but there has not been another movie where he was cast in a more central role. We beg to differ on calling him a one-hit-wonder because he has a very successful TV career, with one of the better ones playing Agent Cabe Gallo in Scorpion. He might not be for the movies, but he is made for the small screen.
Jennifer Grey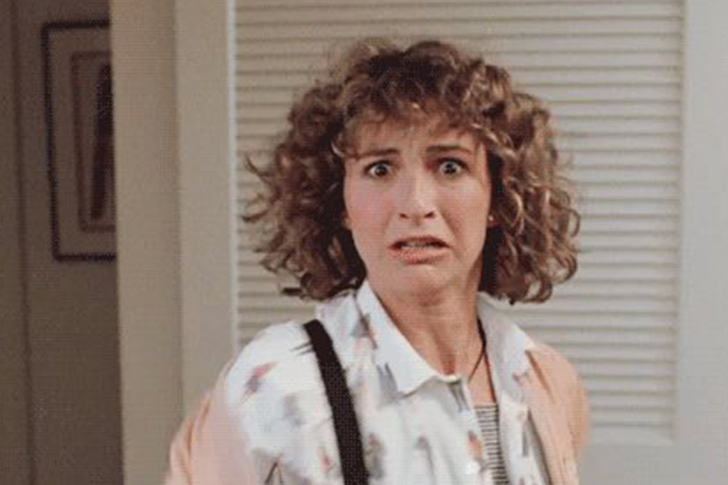 The daughter of an Academy-awarding winning father, there was probably too much pressure for Jennifer Grey when she decided to follow in the footsteps of the famed Joel Grey. She was prepared, though, to be an actress, having studied two of the critical skills: dancing and acting in Dalton School. Grey then received a role in Reckless and Red Dawn, which were both in 1984. She also has a long list of TV credits to her name, such as appearances on House and Lip Sync Battle.
Some consider Grey a one-time wonder, but she is more like a two-time wonder. Her first major breakthrough was in the 1986 film Ferris Bueller's Day Off. She was not the star of the film, but she received critical praise for this movie. Her big starring role? That is with Dirty Dancing, where the actress was nominated for the Golden Globe. She also never forgot her other skill, dancing, and won a season of the competition Dancing with the Stars.
Marlee Matlin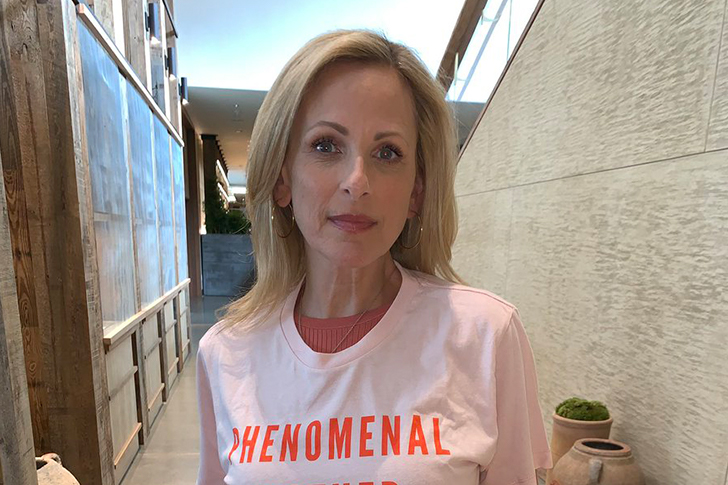 If there is anything we can say about Marlee Matlin, it is that she has a great degree of perseverance in acting. Apart from the time when silent cinema was the trend, Hollywood is already a very visual and auditory industry. That means it is difficult for someone who is deaf to survive, but somehow, Matlin has successfully managed. She has appeared in many TV series and movies and even won both a Golden Globe and an Academy Award.
The star of the movie Children of a Lesser God, which was released back in 1986, Matlin holds the record of being the only deaf person to win any Oscars. She is also a member of the National Association of the Deaf and one of the more prominent activists of the group. Her career after this did not blossom that much, not because of a lack of talent but due to her shifting his focus to writing and activism.
Jim Varney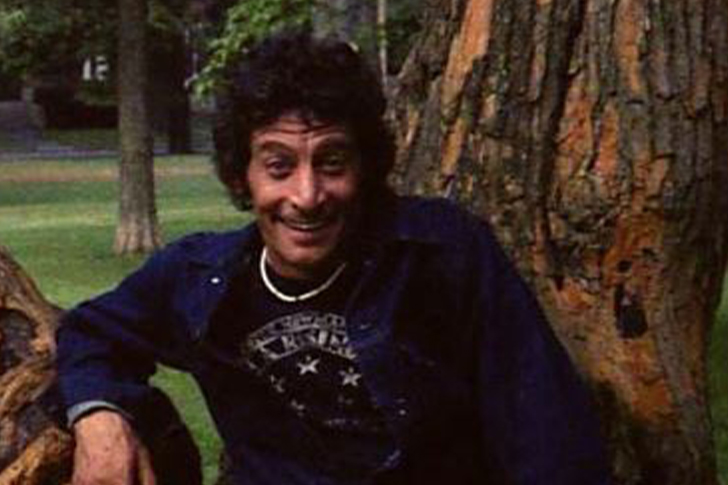 Known for his broadly comedic work, Jim Varney was a writer, actor, and comedian. He has won a Daytime Emmy Award and has appeared on a number of TV commercial advertisements and a handful of movies. Toy Story fans would probably not be aware, but Varney was the voice behind Slinky Dog during the first two films of the franchise. He was also asked to play Jed Clampett in The Beverly Hillbillies.
His biggest claim to fame was when he played the character Ernest P. Worrell on many of the advertisement projects he took on. He has also been typecast as a well-meaning doofus on many of his films, but this did not put him on big star status. While he has a rather long list of gigs to his name, he was largely considered a one-hit-wonder. Whether that was the case or not, at the time of passing, he had $12 million, a testament to his good money management style.
Dennis Christopher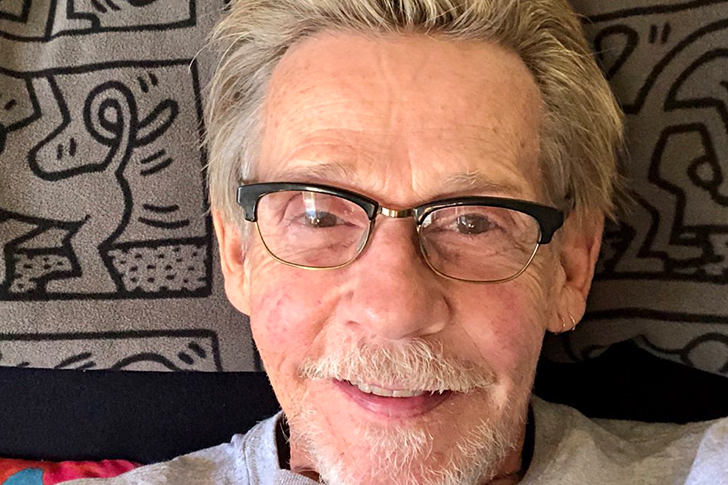 Being a newcomer in Hollywood can be very challenging. Apart from learning the ropes, there is also the pressure of getting a breakthrough role right away. Fortunately for Dennis Christopher, he found that right away. He is best known for his roles in movies like Chariots of Fire, Django Unchained, and Fade to Black. Believe it or not, a random encounter in 1972 led to Christopher appearing in the 1972 movie Roma, albeit with no credits yet.
What served as his most famous movie was Breaking Away, where the actor received the BAFTA Award for the Most Promising Newcomer. It seemed that BAFTA predicted incorrectly here since Christopher's career never took off. Even Quentin Tarantino was not able to give him a much-needed boost when we know how the director could revive a career that is otherwise unsavable. Despite that, the actor has a long list of gigs he appeared in, which is not at all too bad.
Alicia Silverstone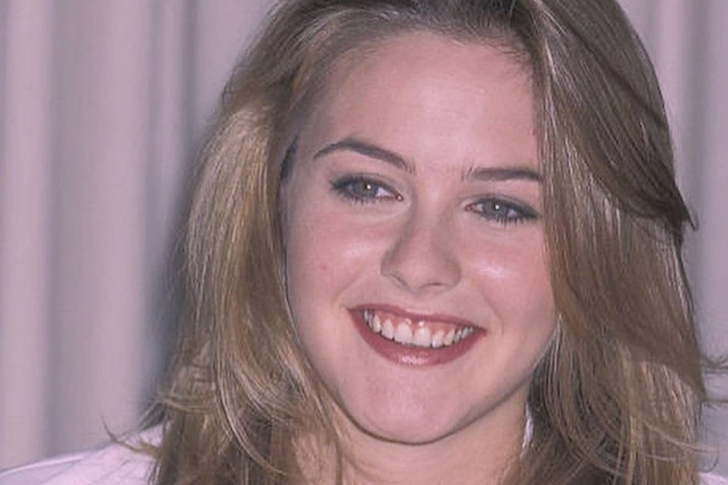 The actress Alicia Silverstone appeared to be on the way to stardom back in the '90s, especially when she received critical acclaim for her role in The Crush in 1993. She even earned the MTV Movie Award for the Best Breakthrough Performance. Silverstone has earlier made headway by appearing on Aerosmith's music video for Cryin'. After that, she also was cast for Clueless in 1995.
Despite Silverstone earning a multi-million contract with Columbia Pictures, her career never really fully matured. Her appearance as Batgirl, which was meant to showcase her acting prowess, did not really resonate with the audience. Was there a loss of investment here? Perhaps. She was not disheartened, though, and continued to be engaged in some TV, stage, and movie performances. In her free time, she is also an activist who has endorsed various PETA activities. Moreover, she is also a hardcore vegan.
Anthony Perkins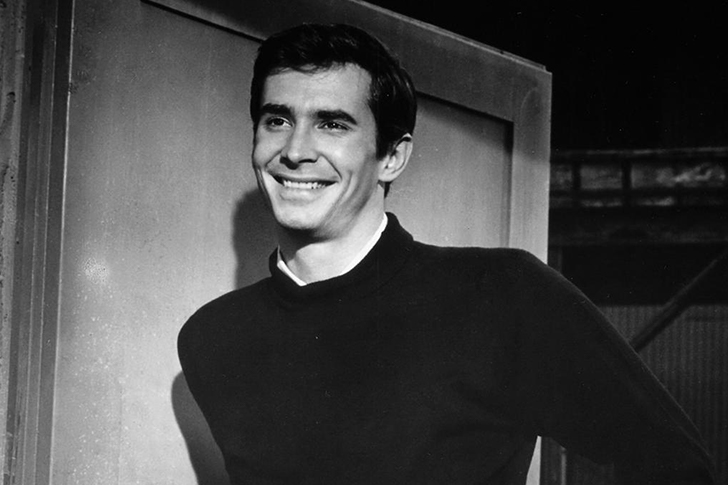 A descendant of one of the original Mayflower passengers, Anthony Perkins has probably been very proud of her lineage. He had always wanted to be on the big screen, but when he appeared in The Actress, it was a commercial failure. He was also not remembered that much for his role in Friendly Persuasion, though he was nominated for the Academy Awards for that movie. His most remarkable film was Psycho, where he took the role of Norman Bates.
He had a rather good list of films under his name, but none of them quite matched the degree of fame he received from Psycho. What was cool is that he reprised the role in three sequels and was even given the directorial chair for the third. This was just about the praise he got, though, as he was never remembered for any other movie or TV programs.
Jerry Seinfeld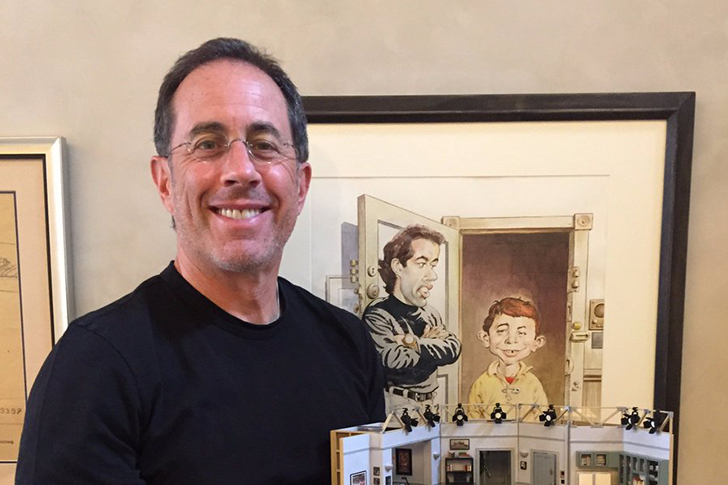 A familiar name, right. Why would Jerry Seinfeld's name appear on the list, though? He is one of the most successful comedians of the '90s. By appearing as a semi-fictionalized version of himself in an eponymous sitcom, Seinfeld has become one of the most critically-praised people whose expertise is observational comedy. He was even recognized by Comedy Central as the 12th standup comedian of all time.
Apart from this, Seinfeld is not really associated with any other role. Sure, he made his net worth grow through this, and now he has so much investment money—but in terms of fame, he has limited range. He also starred in the Bee Movie and premiered The Marriage Ref. The comedian also started a web series, Comedians in Cars Getting Coffee, and toyed with new technology, but even then, his name did not really stick. Seinfeld, will forever be, Seinfeld.
David Schwimmer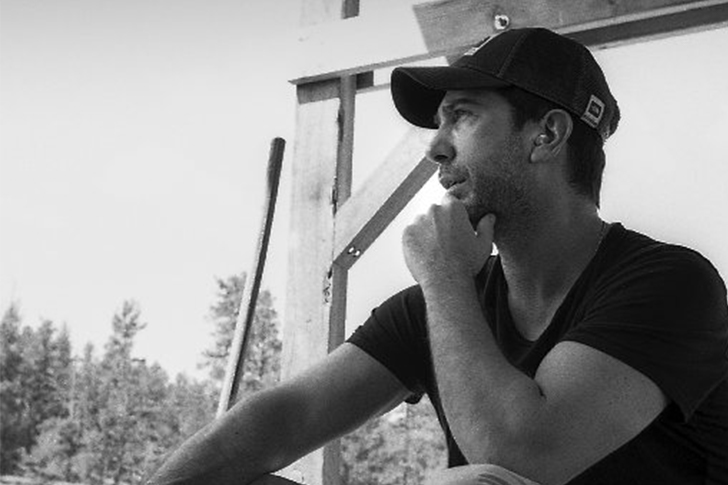 We'd like to think that all of the celebrities on FRIENDS made it big and became rich. Well, all of them did, which is good news. David Schwimmer, also known as Ross Geller, has received a lot of awards, including a Primetime Emmy Awards. He is also immortalized on Google for the "The One with the Cop" episode, where he supposedly displayed good money management by not paying a delivery fee for a sofa he bought. They ended up returning it after sawing it in half.
What is quite surprising is that Schwimmer's career seemed to have floated away after FRIENDS. Other co-stars appeared on highly successful films, such as Matthew Perry on The Whole Nine Yards. None, however, remember Schwimmer in any other role, apart from Ross Geller. This is not for lack of trying, as the actor pivoted into stage work and film acting after the series ended. Nonetheless, he remains rich, which is probably what matters at this point.
Rainn Wilson
Born and raised in Seattle, Washington, Rainn Wilson had his eyes set on becoming an actor. He even started acting at the University of Washington and later took up a theater job in New York City after he graduated back in 1986. Wilson has been cast for movies like Galaxy Quest and Full Frontal.
What most people associate Wilson with is his role as Dwight Schrute in The Office. Well, he was also cast in The Rocker, but the whole film was a failure, which was probably a signal that Wilson could only be Schrute and no one else. Is that a bad thing? Not necessarily. The network even gave him a spinoff and a small role in The Meg. Also, he will need to ensure his home security system is always armed, as even after The Office ended in 2013, he is still quite famous.
Josh Holloway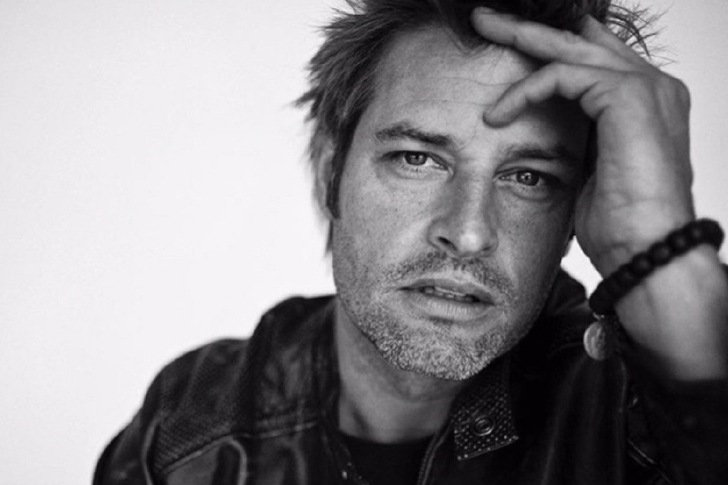 Nothing is Lost on Josh Holloway as he portrayed the role of James "Sawyer" Ford perfectly. There are other big names in that series, just like Jack and Kate, but Sawyer is one of the more favorite, making a big impact. His other film and TV credits include Mission: Impossible – Ghost Protocol as Trevor Hanaway and as Kenny Richmond in an episode of CSI: Crime Scene Investigation.
One other major project for Holloway is as Will Bowman in the science fiction drama Colony. Unfortunately, apart from Lost and Colony, Holloway is not really remembered for anything else. His appearance in Lost was partially to blame for this because when he accepted this role, he had very little wiggle room to explore other gigs, therefore stunting his career growth. It is not too late for the actor, though. His character, Roarke Morris, in Yellowstone is showing some promise.
Adam West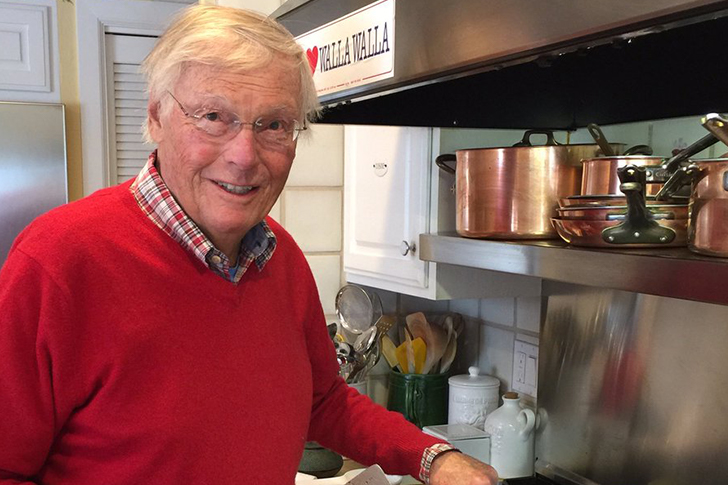 People usually remember the firsts in many things. After all, we thrive on being the first at everything—but do we remember who played Batman first? That honor goes to Adam West. He began acting back in the '50s and has appeared in a number of films like Voodoo Island and Ghost of the China Sea, both in uncredited roles. West, ideally, should have had a couple of hit series and movies. He starred on Lookwell, which should have taken off, but NBC failed to pick up the series.
Had this been shown and developed, West would have been a household name, given his performance in the pilot episode. His eventual portrayal of the caped crusader is what remains his lasting legacy. West moved on from Batman and has taken on other projects, including appearing as an attorney in the movie Sexina: Popstar PI. He also appeared as himself on The Big Bang Theory.
William Shatner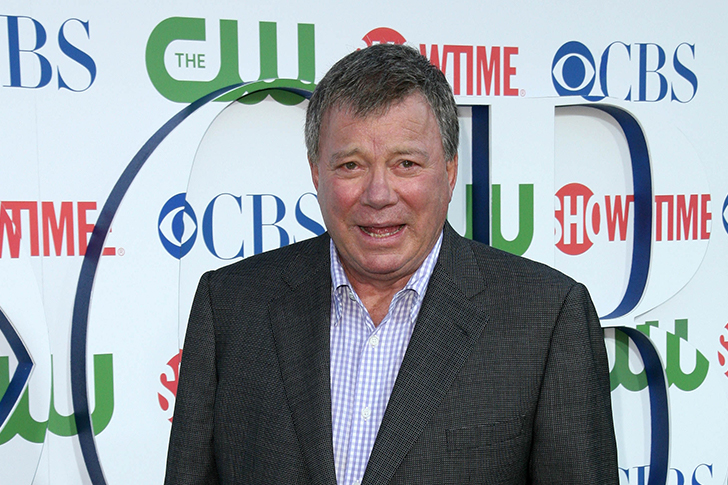 One of the last surviving cast members of the original Star Trek series, William Shatner, has been writing books to document his experience portraying the role of Captain Kirk in the movie series. He has even co-authored several novels that were set in the Star Trek universe. Those who watched Rescue 911 would also remember Shatner for his work as police sergeant TJ Hooker, even receiving a People's Choice Award for it.
Shatner has enjoyed writing recently, and so he has been out of the limelight, though he has taken on a couple of hosting stings and a number of movie appearances. With this, he is considered a one-hit wonder, with his role as Captain Kirk being his crowning glory. Does this mean he has been forgotten? Definitely not. For the fans of Star Trek, he will forever be given credit in cosplays and conventions. He most certainly will live on.
Tippi Hedren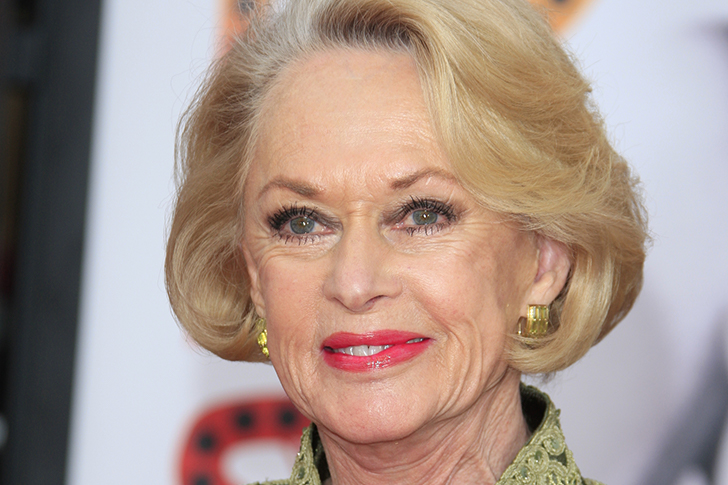 When she graced the covers of Glamour and Life magazines, Tippi Hedren was sure to be a well-known actress. She was then discovered by Alfred Hitchcock, who helped her realize the dream of appearing in a number of movies. Some of those included Marnie, A Countess from Hong Kong, and The Birds. Just recently, Hedren revealed that she had to pay a significant price for that stardom.
What the actress is best remembered for is her appearance in The Birds, which earned her a Golden Globe. She also had other projects, but none that overshadowed this particular movie. Now we know why she had to shy away from the cameras after having several projects with Hitchcock, and we hope that she could still overcome the trauma. If anything, one benefit is that she is now an advocate of animal rescue, giving a great degree of effort towards awareness for wildlife.
Vivien Leigh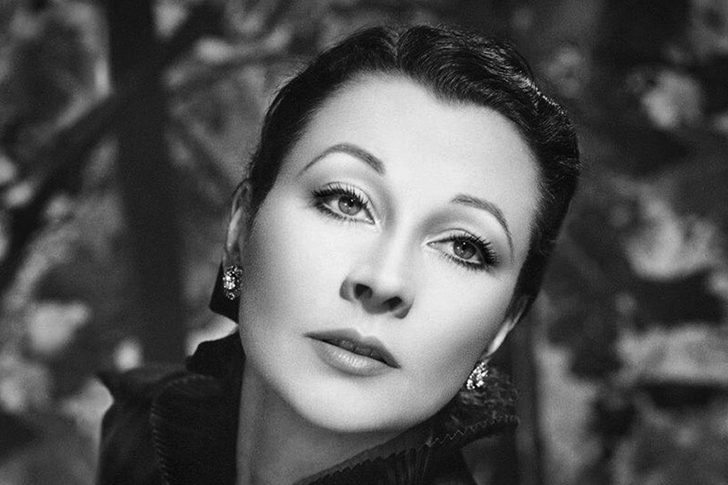 Significantly praised for her beauty, Vivien Leigh felt that sometimes this had become her weakness as no one would take her seriously. Nevertheless, she has appeared in a number of movies that catapulted her to fame. Her primary work was with the stage, however. Over the course of her 30-year career, Leigh has taken roles such as Ophelia, Juliet, and Lady Macbeth. Later in life, she became a character actress.
What made her a one-time wonder is because apart from her major appearance in Gone with the Wind, which by the way, made her a household name during that time, though her career barely shined after. Despite winning an Oscars for the role, Leigh did not follow through, other than her award-winning credits for A Streetcar Named Desire. Perhaps because she chose to focus on stage work or because of her frequent bouts with illnesses, but Leigh has not been as famous as she was with Gone with the Wind.
Sarah Jessica Parker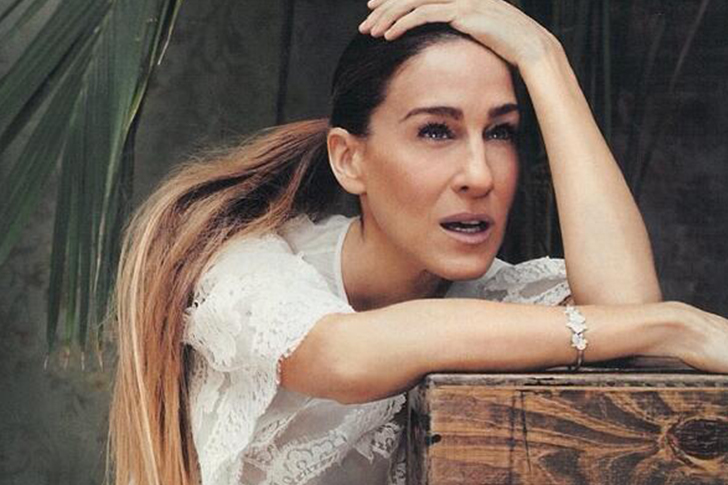 At a young age, Sarah Jessica Parker was already introduced to the beauty of performing. After some time taking ballet classes and singing lessons, Parker eventually found her way to the stage, beginning her career as a child actress. Throughout that period, she had the chance to work on productions for plays like The Sound of Music and Annie.
Not long after, the actress made her way to more on-screen parts for TV shows. After a couple more stints on the small and the big screen, Parker has since become most known for her performance as Carrie Bradshaw on the Sex and the City TV series. With that said, other projects she's worked on along the way include titles such as Honeymoon in Vegas, Ed Wood, The Family Stone, and Hocus Pocus. Behind the camera, she has also made investments as a producer and even established her very own production company, Pretty Matches.
Kate Bosworth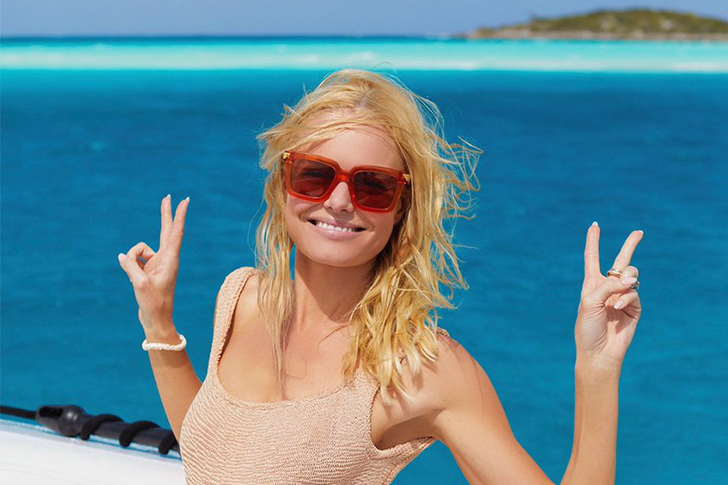 Before making her way to the entertainment industry, Kate Bosworth was quite fond of riding horses. Because of that, she became a champion equestrian at the age of 14 years old. While this passion has seemingly no degree of connection to the acting business, it was this stint as a horse rider that helped Bosworth land her first on-screen role.
Bosworth made her debut playing the character of Judith in the 1998 film, The Horse Whisperer. With her horse-riding skills and natural acting chops combined, the actress undoubtedly played a significant factor in the film's success. Since then, Bosworth has continued her career with parts in both movies and TV shows. While her most notable on-screen persona to date would be Lois Lane in 2006's Superman Returns, the Blue Crush star has also worked on Straw Dogs, Before I Wake, and Still Alice. She's also set to appear in two upcoming movies: the psychological thriller The Immaculate Room and the drama flick Along for the Ride.
Jason Mewes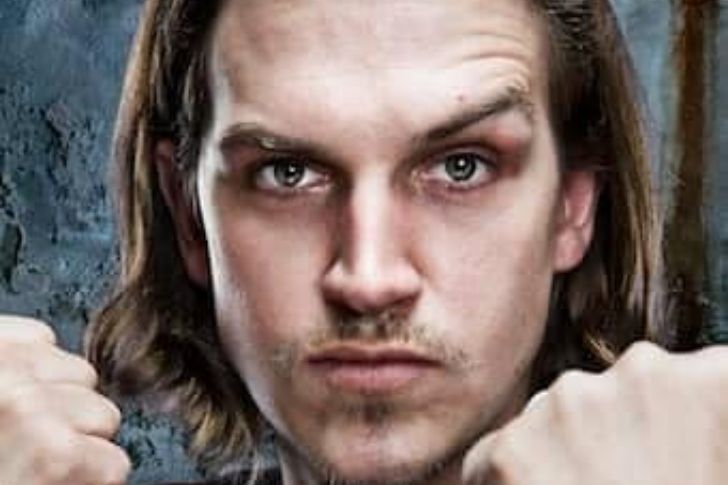 In more recent years, the entertainment industry has become more and more eager to establish a series of TV shows and movies in the same universe. With that said, the most notable example among all of them would arguably be the Marvel Cinematic Universe. Before the MCU kicked things off with 2008's Iron Man, however, there was the View Askewniverse.
Created by actor-filmmaker Kevin Smith, the View Askewniverse also introduced moviegoers to Jason Mewes, Kevin's long-time co-star and friend. Initially set on pursuing a career in the roofing business, Mewes got his first acting gig with the character of Jay in 1994's Clerks, directed by Kevin. Since then, along with Kevin's Silent Bob persona, Mewes has portrayed Jay in several projects, including Jay and Silent Bob Strike Back, Chasing Amy, and Mallrats. Besides acting, the duo also runs a podcast called Jay & Silent Bob Get Old, where they talk about various topics regarding their life.
Ashley Olsen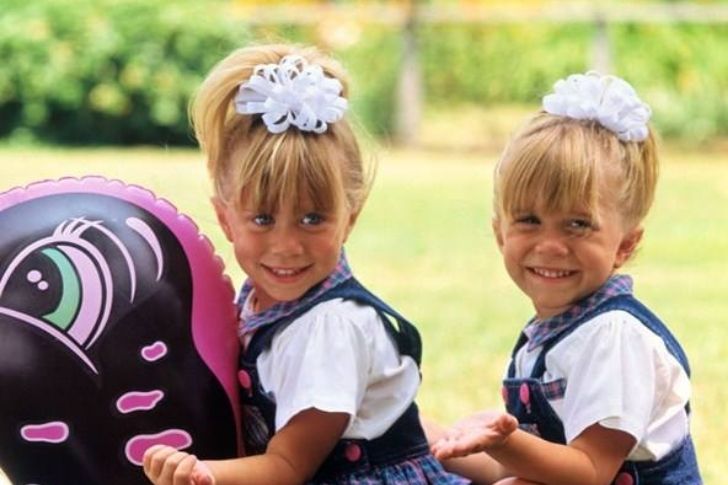 The entertainment industry is undoubtedly filled with celebrities who are related to each other. With that said, one such example would be the Olsen twins, Ashley Olsen and Mary-Kate Olsen. While their parents work fairly normal jobs, with their mother working as a personal manager and their father a mortgage banker/real estate developer, the twins began their career under the spotlight at a young age.
At nine months old, the two shared the role of Michelle Tanner for the TV show Full House. Since then, Olsen has worked on other films and TV shows like Passport to Paris, Holiday in the Sun, and When in Rome. Nowadays, though, Olsen and her sister have been focusing more on their career in the fashion scene. Among their many endeavors in the business, one notable venture was their very own line of clothing catered to girls aged four to 14 years old.
Mary-Kate Olsen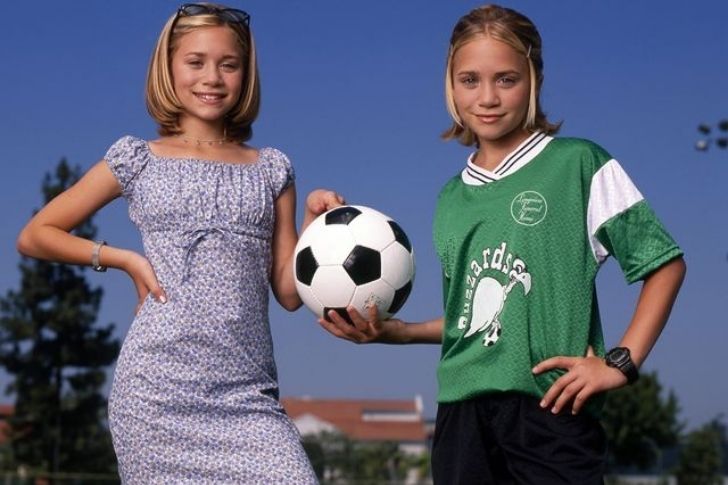 Now, on to the other half of this famous duo, Mary-Kate Olsen. While she and her sister began their career doing shared acting credits, the two eventually had the chance to portray separate characters. With that said, a couple of these projects would be Switching Goals, Winning London, and Factory Girl, Olsen's first solo on-screen gig.
As previously mentioned, the two have since been shifted their sights to the fashion industry. After bidding farewell to their acting careers, the duo established their own fashion label called The Row. Along the way, they also released other brands such as the Olsenboye and StyleMint. Well, along with now becoming one of the fashion scene's most recognized figures, Olsen has also dabbled in other endeavors over the years. This, of course, includes her love for horse riding, a childhood passion. In fact, back in 2016, she had the chance to compete in that year's American Gold Cup competition.
Sarah Michelle Gellar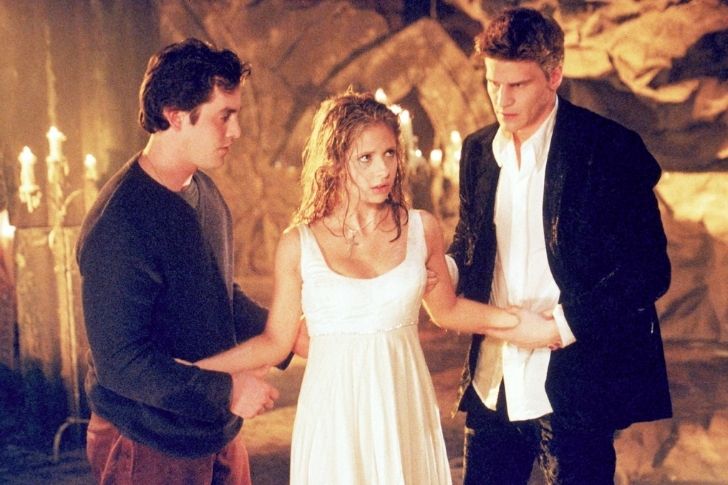 The entertainment industry undoubtedly has more than a few modern classics worth watching over and over again. Well, a couple of titles worth noting would be the Buffy the Vampire Slayer series, I Know What You Did Last Summer, and the live-action Scooby-Doo movies, all of which have Sarah Michelle Gellar as part of its main cast.
Beginning her career at a young age with a role in the TV film An Invasion of Privacy, Gellar has since had the chance to work on other projects such as Scream 2, The Grudge, TMNT, and Southland Tales. While she is still quite active in the acting game, Gellar has also made investments in other endeavors over the years. With her fascination for all things related to the culinary arts, the actress co-founded a startup called Foodstirs, which now has its products sold in more than a hundred stores. Plus, she also wrote her very own cookbook, Stirring up Fun with Food.
Matthew Lewis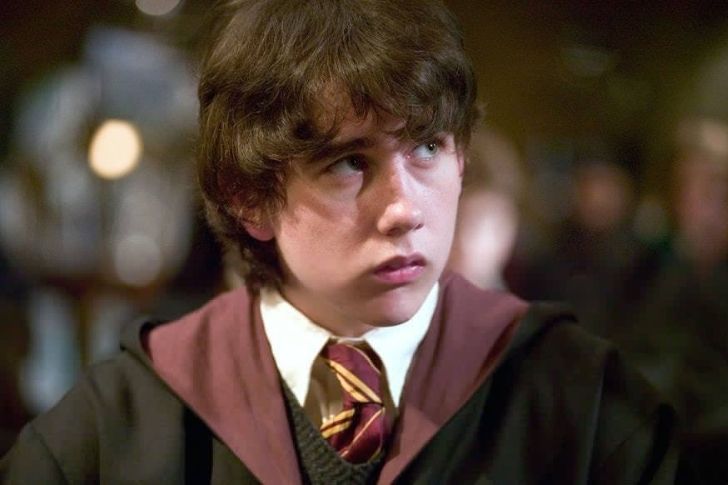 While a story's protagonist is often the character people know best, it would be a disservice not to acknowledge any of the main character's trusted companions.
At this point, it's safe to say just about everyone has heard of the Harry Potter movies, an adaptation of JK Rowling's widely-praised series of books. Throughout the story, the titular is accompanied by his two trusted friends, Hermione and Ron. Besides them, though, there are still other characters worth noting, for sure. With that said, one such person would be Neville Longbottom, portrayed by Matthew Lewis. Like many of his co-stars, he got the role at a young age and debuted in 2001's Harry Potter and the Philosopher's Stone. While he may have only been a character often placed on the sidelines, Lewis garnered a skyrocketing degree of praise for his performance in the two-part finale, The Deathly Hallows. Since then, he's continued his career with roles in projects like All Creatures Great and Small and Me Before You.
Sheryl Lee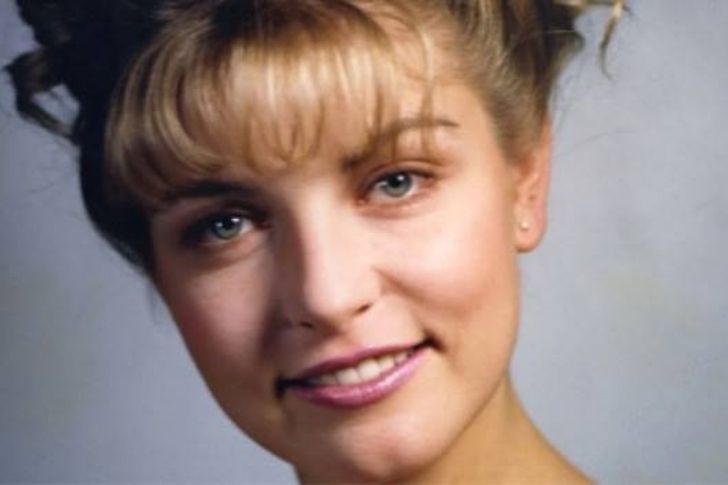 After finishing high school, Sheryl Lee continued her studies by taking acting classes in institutions such as the North Carolina School of the Arts and the American Academy of Dramatic Arts. She then landed a couple of roles for stage plays, though she also had a chance to appear in commercials.
Along the way, Lee auditioned for an acting credit in filmmaker David Lynch's project, the Twin Peaks TV series. At first, Lynch only offered the actress the fairly minor but enduring character of Laura. After being impressed by her performance, however, Lynch wrote another character just for Sheryl. Thanks to that, Lee has since become most known for her two roles in the series: Laura Palmer and Maddy Ferguson, Laura's cousin. Since then, along with reprising the role for a movie and a 2017 series revival, she mostly works on indie films, TV shows, and stage plays.
Gloria Swanson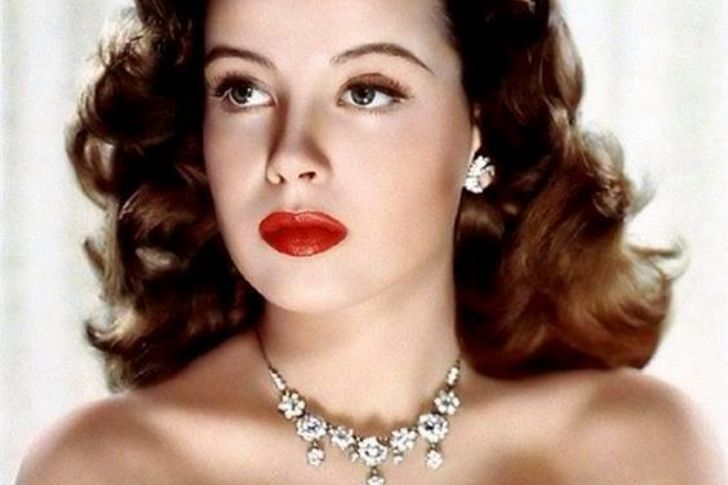 Due to her father's line of work, Gloria Swanson's childhood included various moments of her and her family requesting a moving company's services. While that may sound quite tedious, transferring from one place to another, there was still some good to be had from this.
Around the time they lived in Chicago, Swanson had a big crush on Francis X. Bushman, an actor working in the city. Knowing that, she then took the opportunity to visit his studio, but that wasn't the only thing she achieved that day. That moment also brought her straight into the acting business. Debuting as an extra, the actress eventually landed more significant parts throughout the industry's silent era. A few years later, Swanson also had the chance to perform in sound films. Since then, she has arguably become most known for her performance in 50's Sunset Boulevard, which earned her a Golden Globe Award.
Harry Melling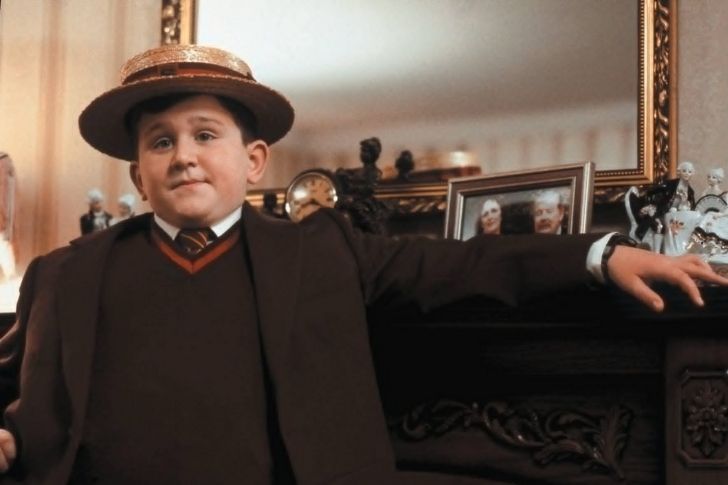 When it comes to movies, it's often easier to remember the characters we see the most. While that much is true, it's not often the case.
Besides heroes, many of us enjoy ourselves as unlikeable fellows Well, in the Harry Potter movies, one such character would be Dudley Dursley, the titular hero's incredibly spoiled cousin, portrayed by Harry Melling. Beginning his career performing on stage plays, he then debuted as Dudley in the Philosopher's Stone. A chubby kid throughout the earlier installments, the actor eventually lost weight along the way. This led to him wearing prosthetics for his final appearance in Deathly Hallows. Funny enough, the weight loss was also an investment of sorts for Melling. In a way, it was like moving on from his Dudley persona. Since then, the actor has gained just as much – or more – praise for his work in projects like The Queen's Gambit, The Ballad of Buster Scruggs, and The Devil All The Time.
Mischa Barton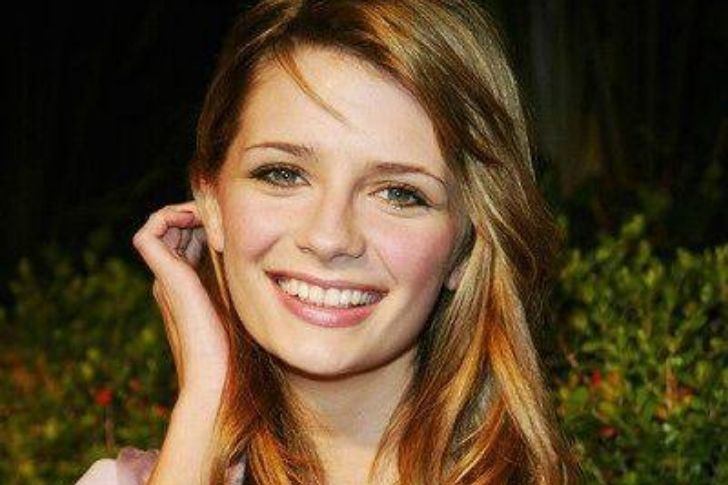 Like many of her colleagues, Mischa Barton began her career as a stage actress. She debuted at eight years old with a part in the 1994 play Slavs. With that acting credit alone, she already garnered plenty of praise from audiences and critics alike.
A few years later, the actress found her way to more and more on-screen roles for movies and TV shows. Her first film appearance was in 1997's Lawn Dogs. Like her previous stints on the stage, this acting gig brought her fame to even greater heights. Since then, Barton has had the chance to work on numerous kinds of projects, including titles such as Closing the Ring, a stage production of Steel Magnolias, Starcrossed, and The OC. Out of all of them, however, the actress is arguably most known for her performance in the 1999 M. Night Shymalan-directed film, The Sixth Sense.
Wesley Snipes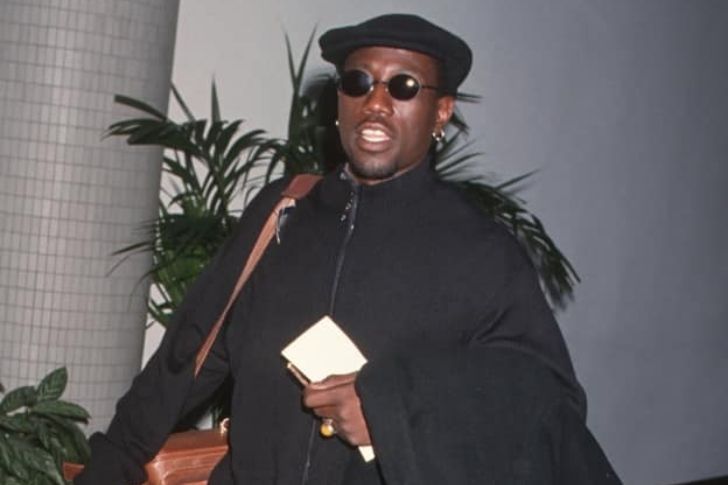 Through the years, the entertainment industry has spent plenty of its investment money creating adaptations of our favorite stories. This can range from novels, stage plays, video games, and of course, comic books.
Way before the Marvel Cinematic Universe broke box-office records, comic book movies were already a thing actors, filmmakers, and producers were interested in. Besides the usual favorites like Batman, Spider-man, Superman, and the X-Men, another comic book hero that found his way to the big screen was Blade, famously portrayed by Wesley Snipes. An actor and an experienced martial artist, Snipes began his acting career when he was around 23 years old, debuting in 1986's Wildcats. Besides gaining popularity for his performance as Marvel's vampire slayer, the Blade star has also worked on other projects like Demolition Man, The Waterdance, The Expendables 3, and more recently, Dolemite Is My Name.
Henry Winkler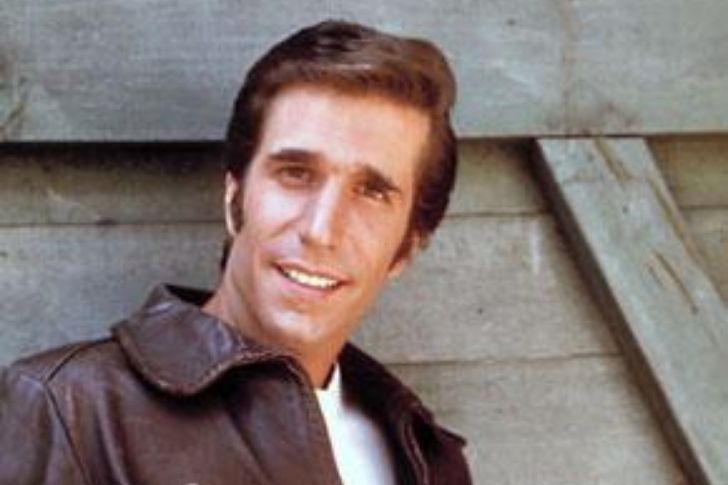 Throughout his childhood, Henry Winkler had a hard time with his studies. Even so, that didn't stop him even for a second. Thanks to his determination, he ultimately finished with a Master of Fine Arts degree from the Yale School of Drama. For his start in the entertainment industry, Winkler's first stints were on the stage, followed by an appearance in several commercials.
Since then, the actor has become most known for his contribution to various TV shows through the years. With that said, the most notable title among them would undoubtedly be Happy Days. Throughout his ten-year stint on the series, Winkler portrayed the now-iconic character, Fonzie, a role that earned him two Golden Globe Awards. Since then, along with starring in Children's Hospital and Parks and Recreation, the Click actor also dabbled in writing. Encouraged by his agent, Winkler has since written 17 children's books revolving around Hank Zipzer, a 4th-grader who's also known as the world's greatest underachiever.
Sean Astin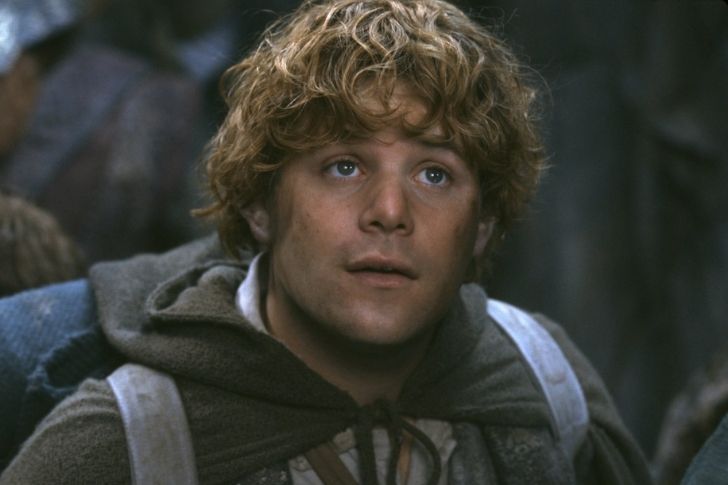 Before even learning a thing or two about student loans, Sean Astin was already making his way in the acting business. At ten years old, he landed his first role, appearing in the made-for-TV film Please Don't Hit Me, Mom. A few years later, he debuted on the big screens with a part in 1985's The Goonies.
Besides the Harry Potter series, another franchise that has since garnered worldwide fame and recognition would be the Lord of the Rings movies. A trilogy based on JRR Tolkien's books, the story follows a group of heroes out on a journey to destroy the One Ring. Of course, at the lead would be Frodo Baggins and his trusted companion, Samwise Gamgee, portrayed by none other than Astin himself. Along with his performance making him a fan-favorite, the actor has since continued his career with more roles in numerous projects, one of the more recent titles being Stranger Things.
Elijah Wood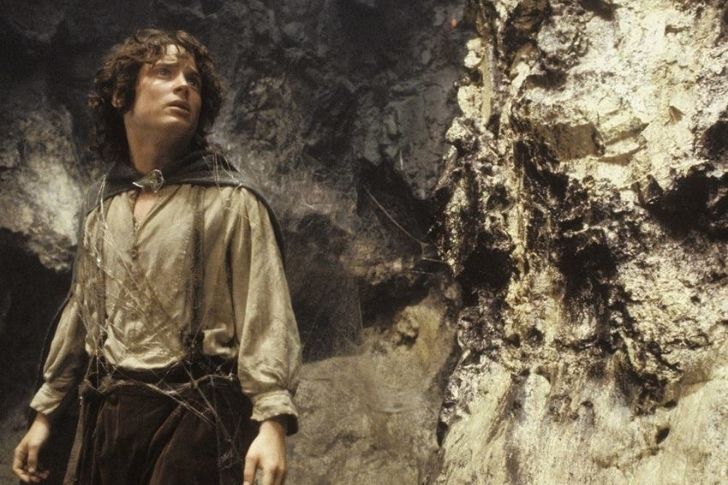 Meanwhile, for the role of Sam's good friend Frodo Baggins, the acting credit goes to none other than Elijah Wood. To this day, he is universally recognized for his performance as the Lord of the Rings' protagonist.
Born on January 28, 1981, Wood got his first acting gigs in grade school. It was for stage productions of The Sound of Music and The Wonderful Wizard of Oz. At that point, he also appeared in a couple of commercials and minor roles in films and TV shows. After some time, though, Wood gained even more recognition as a child actor for his work in Forever Young, Avalon, and The Good Son. Since then, the Lord of the Rings actor has continued his career with roles in Happy Feet, 9, Eternal Sunshine of the Spotless Mind, and Dirk Gently's Holistic Detective Agency.
Anna Chlumsky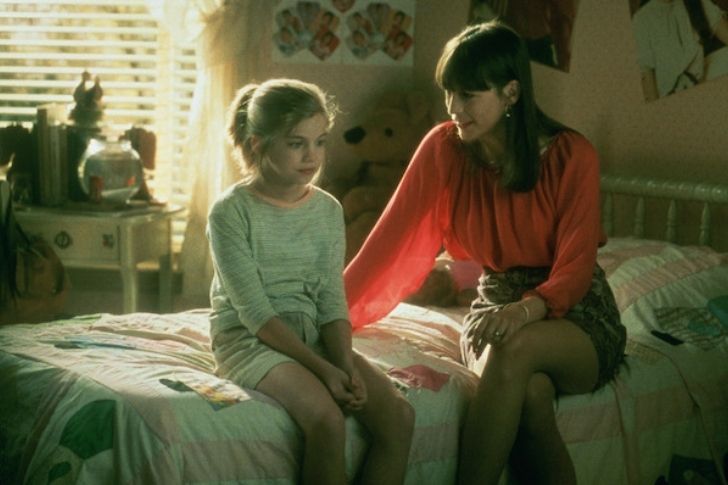 Anna Chlumsky has started acting since she was young and had a fresh start alongside Macaulay Culkin. She takes credit for her lead role in My Girl and My Girl 2 as Vada Sultenfuss, where she gained a significant amount of praise from fans. She continued to star in Trading Mom and Gold Diggers: The Secret of Bear Mountain.
From 1999 to 2005, the fans started to see less of Chlumsky because she has set her sights on finishing her education. It is worth noting that the My Girl actress got a job as a fact-checker for restaurant guides and another as an editorial assistant. In 2007, she returned to acting on the advice of her agent. With a few pushes, she is back on track, starring in indie films such as In The Loop and Blood Car. She also gained another prominent role in HBO's Veep.
Jason Biggs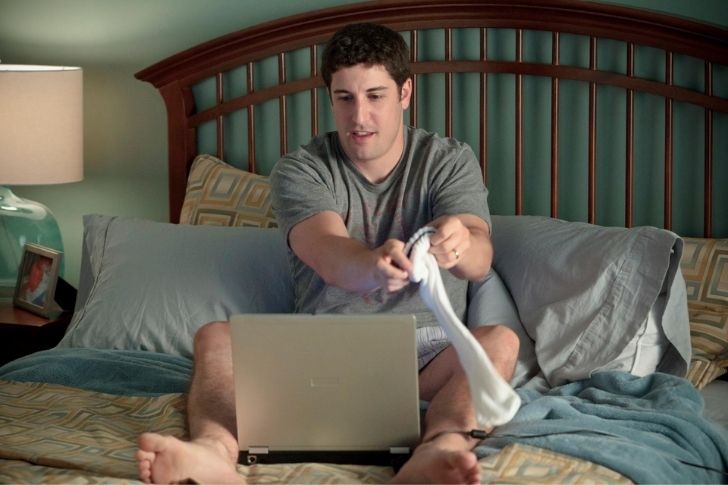 Jason Biggs has taken the same path as the other celebrities who started young. At the young age of 5, he had already been introduced to the screen through several appearances in national commercials. At the age of 13, he was already cast in FOX's Drexell's Class. Unfortunately, the show got cancelled after one season back in 1991. On the same year, Biggs entered the world of Broadway when he starred in the play Conversations With My Father, together with Jude Hirsch. The aforementioned play paved his way to be cast in As the World Turns Out, which credited him with a nomination for Best Younger Actor in a Drama Series.
In 1996, the actor had a brief hiatus from acting. After three years, he would, later on, be cast in American Pie, the movie that would propel the child actor to stardom.
Quinton Aaron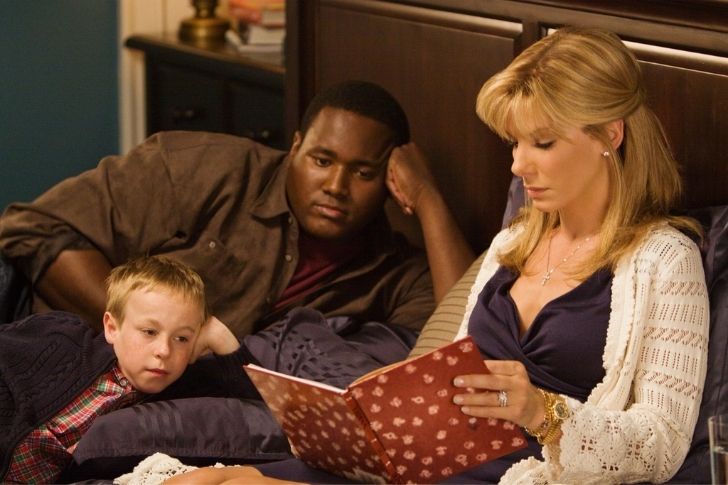 Quinton Aaron has been cast in several roles since The Blind Side, but he hasn't really been gaining traction ever since. He will perhaps be remembered as the seemingly quiet and inquisitive guy from the aforementioned movie, where he co-starred with Sandra Bullock.
Aaron's first role is in the film Be Kind Rewind, where he co-starred with veterans Jack Black and Mos Def. He has also appeared in Law & Order for two episodes. It is worth noting that the role he received the most credit for was playing Micahel Oher in The Blind Side in 2009, where he starred with big names—Sandra Bullock and Tim McGraw. Aaron probably hadn't got the role if it wasn't for his mother, who found the opportunity online. He knew it would be a long shot to be cast for the lead role. On arriving in Hollywood, Aaron approached director John Lee Hancock in an attempt to offer his security services in case they would be needed.
Deborah Foreman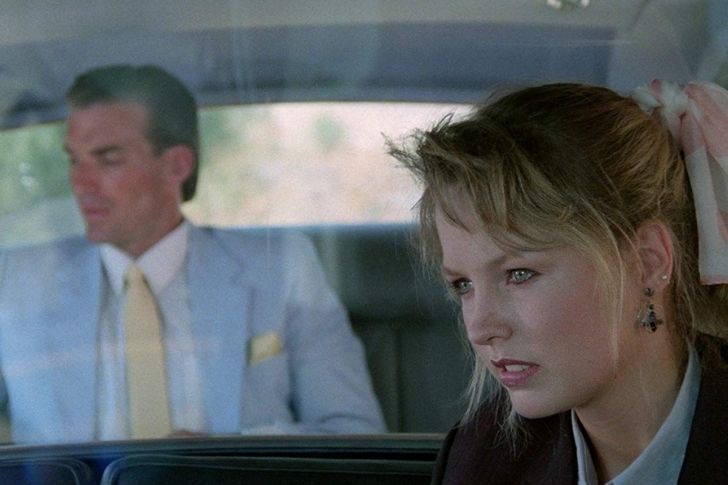 Deborah Foreman left a lasting impression on '80s pop culture fans with her role in Valley Girl, which went on to be the most significant teen flick of that era. She takes credit for having won the Most Promising New Star for the aforementioned film and for My Chauffeur.
Foreman needed a little push when she was young before she realized that the cameras loved her. As a teenager, she was often the aloof type. With a little help from her parents, who encouraged her to take up modeling lessons, it wasn't long before Foreman became a familiar face in modeling shows. Some of the most notable are the print ads for Maybelline cosmetics. After finishing high school, she made the big move from Texas to Los Angeles, which defined her career as an actress. Her debut film was I'm Dancing as Fast as I Can, where she played a minor role in 1982. She subsequently starred in Valley Girl a year after.
Lillo Brancato Jr.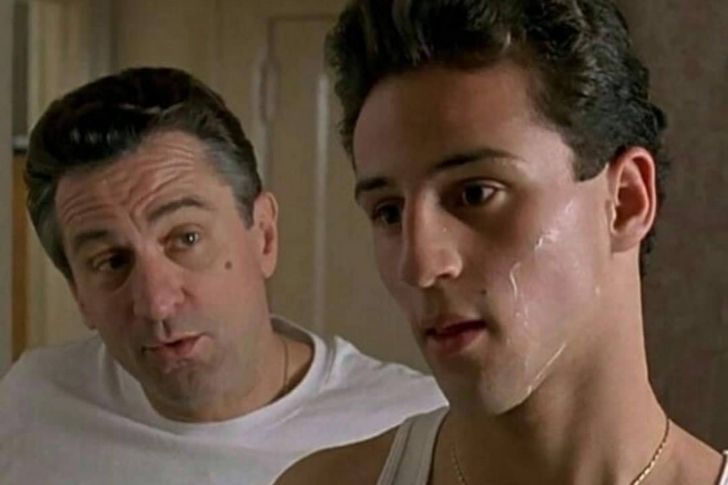 Lillo Brancato Jr. was attached to acting early in his life. At 17 years old, he did not realize that he would be living a dream. The young actor grew up watching Robert De Niro's films and idolized him. He watched them multiple times and would often reenact scenes from Raging Bull with his brother, Vince. This uncanny impersonation of De Niro would, later on, be the catalyst of his success.
In 1992, De Niro sent a scout in search of an actor who would take the role of his son in A Bronx Tale. Brancato and his brother were just at the right place at the right time when De Niro's scout was handing out flyers. The following day, he was on his way to De Niro's office and would, later on, take credit for his acting debut with his idol. However, despite some unforeseen circumstances, Brancato took a step back from acting for almost two decades.
Tyrin Turner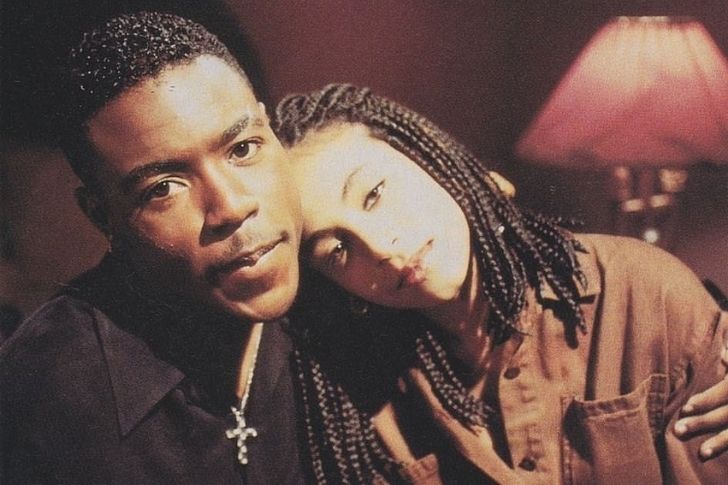 Tyrin Turner thrives both on-screen and off-screen as a writer and an actor. He is famous for his role as Lawson in the well-known drama Menace II Society. The writer-actor had also appeared on TV shows, such as Chicago Hope and Hangin' with Mr. Cooper, along with cameo appearances in music videos of the '90s; most notable is in Janet Jackson's Rhythm Nation.
After appearing in the aforementioned films, Turner takes credit for writing comedy content for close friend Jamie Foxx and comedian Affion Crockett. The one-hit wonder had subsequently signed a contract with Rap-A-Lot Records and appeared in the Geto Boys album. Presently, the 48-year old still involves himself in the TV series, namely ABC's Black-ish. He is also an associate producer in the horror movie The House Next Door. Turner is presently married to Amina Garner, and they have two children together.
Tom Wilson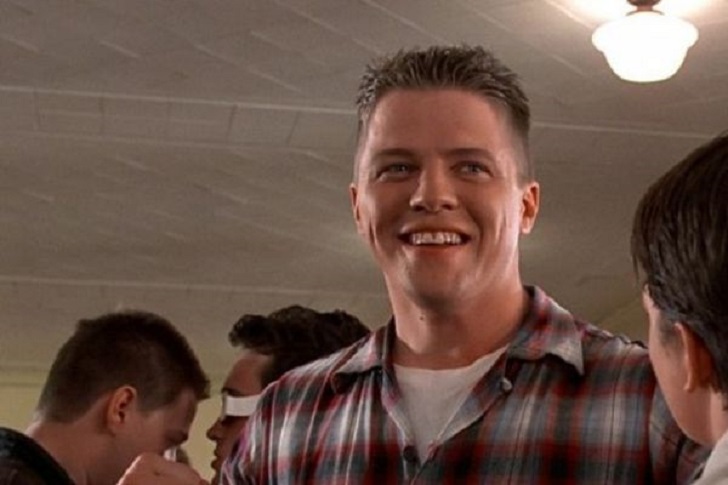 Born as Thomas Francis Wilson Jr., Tom Wilson is known for his fleeting fame as an actor for his role in the Back to the Future trilogy. A native of Philadelphia, Wilson took an interest in the dramatic arts when he was in high school, heading his school's debate team where he was closely connected to New York Times writer David Brooks. He acquired a degree from the American Academy of Dramatic Arts in New York and eventually landed a job as a comedian.
His acting career began when he flew to Los Angeles. It is worth noting that Wilson shared a living space with aspiring comedians Andrew Dice Clay and Yakov Smirnoff. Wilson had his big break in 1985 when he starred as the bully Biff Tannen in Back to the Future. He also played the role of Biff's grandson Griff Tannen and great-grandfather Buford "Mad Dog" Tannen in Back to the Future Part II and Back to the Future Part III, respectively.
Jennifer Hudson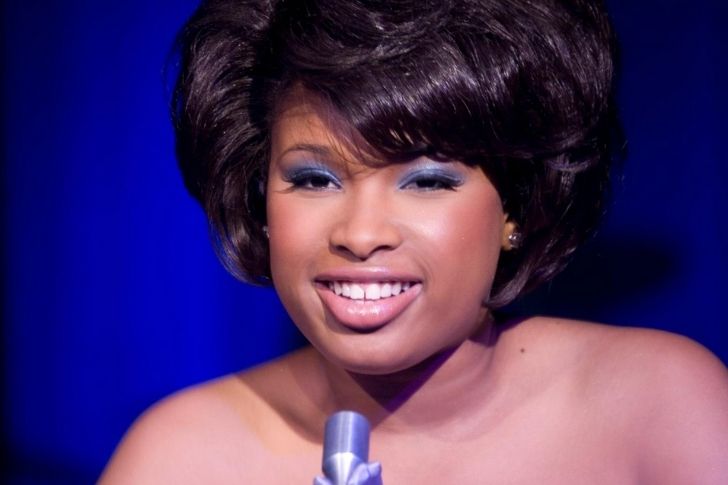 Jennifer Hudson, like a few of the most exceptional artists, is both an actress and a singer. She is well-recognized for her role in Dreamgirls, where she takes credit for winning an Academy Award for Best Supporting Actress.
Hudson had already been a singer at a young age, where she would perform at wedding receptions and in small-time talent shows. In 2001, she studied at Kennedy-King College in Chicago to acquire a degree in music, and it was around this time when she starred in a production of Big River. She would later work professionally on a Disney cruise ship, starring as Calliope in Hercules: The Musical. However, when her contract ended with Disney, the singer decided to audition for American Idol. It is worth noting that in 2005, Hudson auditioned for Dreamgirls. Among more than 700 competitors, she secured the spot. Hudson's rendition of And I Am Telling You I'm Not Going swept the audiences' feet in theatres across the country.
Jason London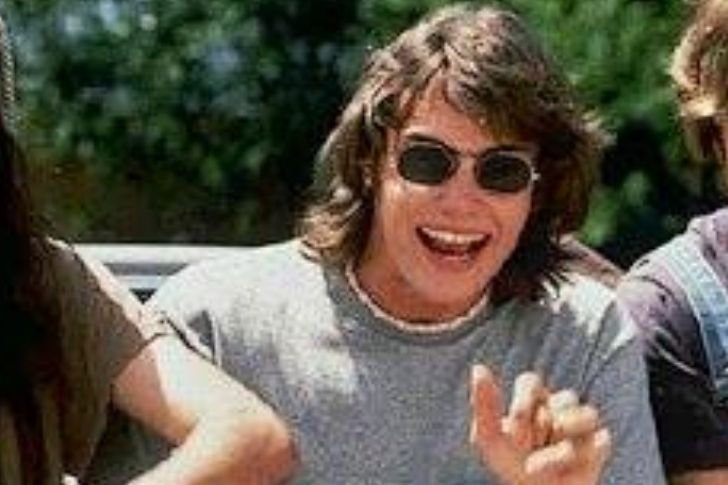 Jason London has appeared in several shows throughout the years, but the only role that has stuck in most people's minds was his role as Randall Floyd in the classic Dazed and Confused.
London is often confused with identical twin Jeremy London; both siblings are actors. It is worth noting that the London twins co-starred in an episode of 7th Heaven. In the film The Man in the Moon, Jeremy acted as Jason's stunt double. Aside from starring in Dazed and Confused, Jason has starred in Broken Vessels and $pent, where he would usually take up edgy and angsty roles. Subsequently, he starred in NBC's Jason and the Argonauts and in Poor White Trash. Recently, Jason has been credited in major films such as Trafficked, Storefront, The Second Coming of Christ, and Charles Gibson in A Family's Fury.
Laura Harring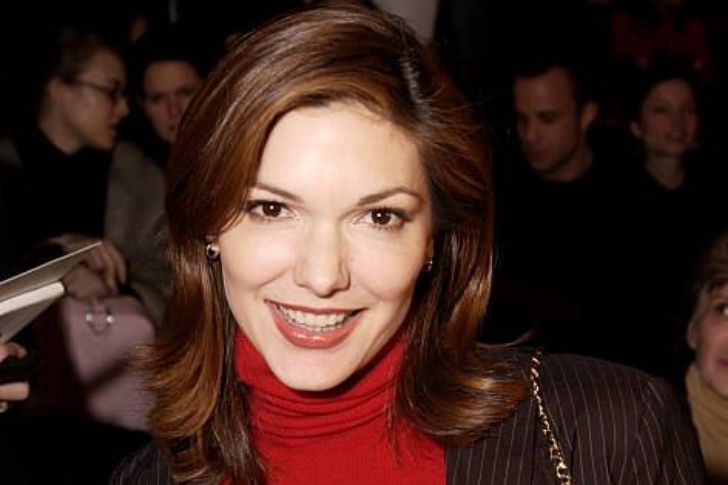 Laura Harring is best remembered for her role as Camilla Rhodes in Mulholland Drive, a David Lynch classic that rose to fame back in 2000. Her role, a mysterious, beautiful, and seductive woman who has charmed her lovers made her a one-hit-wonder. The aforementioned film was recognized as one of the best films in the 21st century.
After her success, the actress traveled to several places after acquiring a degree from Aiglon College. Harring spent most of her time in the Himalayas as a social worker and helped improve the locals' quality of life. After this hiatus, Harring starred in the movie adaptation of Love in the Time of Cholera, The King, and Marvel's The Punisher. She has also starred in The SHIELD, which won multiple awards. After her greatest adventures, she believes that we are all one human family meant to enjoy the trip of life.
You've Reached The End