Famous Olympians and What They are Doing Years After Gaining Their Victory
Getting a medal— even a bronze in the Olympics— can already be considered a success by many athletes. For many, just the chance to participate in the prestigious Olympic Games is a great honor itself. This international sporting competition is held every four years, alternating between the Summer and Winter Olympics. With the Games being highly popular now, every nation has managed to send their delegates. However, there are instances that the local sports committee would be unable to fly in a representative due to financial issues. As the events tend to get very expensive, those from developing countries typically send their delegates on an alternating basis. Of course, this has not stopped anyone from ever trying their best to conquer the most coveted global sports titles.
This list will present several famous Olympic medalists who have proven themselves worthy of the award, all of which made the necessary investments through hard work and practice.  Though many of them have now retired, the spirit of sports and of helping has not really left them, and they are now trying to help the younger generations. Some of them are now advocates and promoting sports in the community. So, who among these skilled athletes are now coaches? Can you hazard a guess?
Allison Schmitt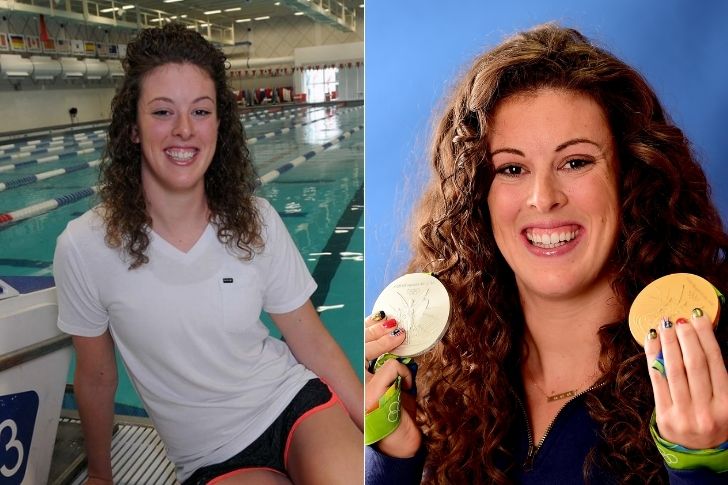 As an Olympic swimmer who specializes in freestyle events, Allison Schmitt has won eight Olympic medals as of this time. When she debuted during the 2008 Summer Olympics in Beijing, China, she won a bronze medal. With practice and dedication, she garnered five medals altogether during the 2012 London Summer Olympics, three of which were gold in the newly-minted 200-meter freestyle category.
With more than 17 international medals to her credit from various competitions, Schmitt is one excellent rising star in the world of competitive swimming. In 2012, she was even given the SwimSwam's Swammy Award-winner. She trained with renowned swimmer Michael Phelps under the guidance of head coach Bob Bowman. We can say that Coach Bob is excellent, considering both of them are now Olympians. Having proven herself in the world of sports, Schmitt returned to school and had her first "real" job as an intern while finishing her master's course in Social Work.
Allyson Felix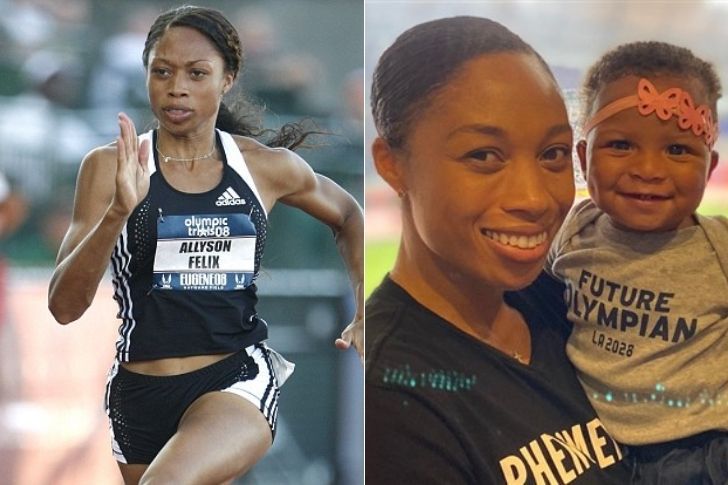 A beast when it comes to the 400-meter distance, Allyson Felix, as a track and field sprinter, has won several Olympic medals. She won the 2012 Olympics for 200 meters and a silver medalist twice in 2004 and 2008. In 2013, she broke the record for the rarely contested 150 meters, spanning the distance in 16.36 seconds. With coach Bobby Kersee handling her practice routine, she is surely going places.
Felix is not done yet, as it looks like, but she has taken a pause to attend to her giving birth recently, with her pregnancy having some complications, which needed careful medical attention. She is now an advocate of maternal health across America, and we can expect a great degree of passion from the Olympian. The sprinter has partnered with Better Start For All to help mothers of color with ground activities and initiatives.
Amy Van Dyken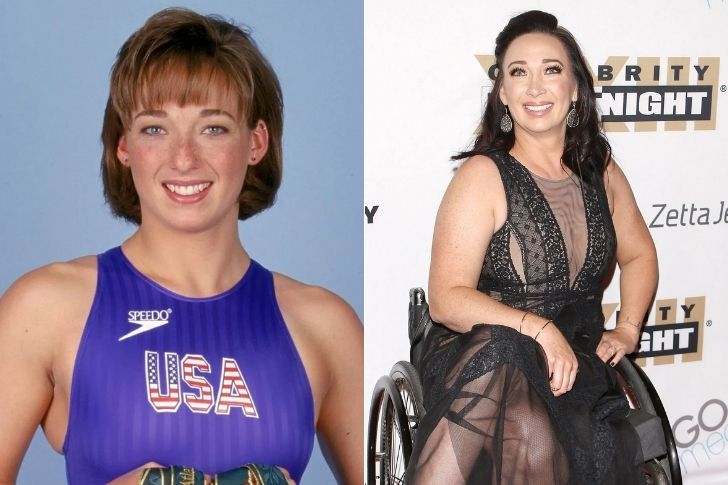 The year was 1996, and Amy Van Dyken was on a roll, winning four Olympic medals during the Atlanta Olympic Games, the first time a woman won that much in any given tournament. After four years, and while still struggling with her injuries, Van Dyken went on to win two more gold medals in Sydney. While it was unfortunate that she had to make use of her health insurance policy due to an accident in 2014, this really has not gotten in the way of the awesome Van Dyken.
There is life after swimming, and what keeps her busy nowadays is touring to speak in schools and national corporations. The former swimmer has also been a DJ for a radio show in Arizona and a sideline reporter for two football teams. Exploring life in media further, she also became the host of KMXP-FM in Phoenix, Arizona, and until 2013, a co-host of Fox Sports Radio's Fox Sports Tonight with Rob Dibble.
Andre Agassi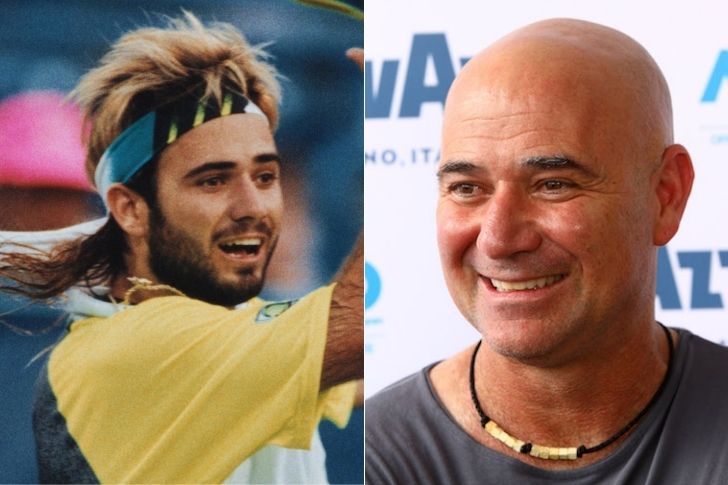 The world of tennis would be very different without Andre Agassi, a much-praised tennis icon and an Olympian. He had his fair share of ups and downs with a career that spanned over two decades, but one of his glorious moments was when he won the gold medal at the 1996 Olympic Games. This athlete is best remembered for his excellent tennis skills as well as his fashion choices.
When Agassi retired in 2003, he focused more on being a good husband to his wife, Steffi Graf, who was also a tennis player. He is now into making investments in different companies. Together with his wife, Agassi is also a brand ambassador for Longines, a Swiss watch brand. More than his money-making efforts, however, is his work in the Andre Agassi Foundation, with a focus on education. He wanted to create opportunities and empower young people by transforming education.
Annie Hatch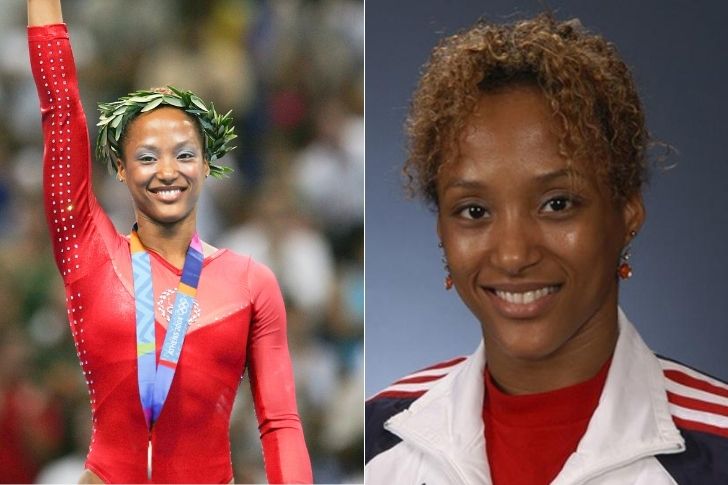 Cuba-born Annie Hatch first represented her home country since she was four years old. She qualified for the 1996 Olympics, which was held in Atlanta at that time, but the Cuban Olympic Committee did not have the necessary funds to support her. Short of taking personal loans, she had to give up that chance in 1996, but she never wavered and still practiced. The following year, she met Alan Hatch, an American who married her.
Her lawyers then started processing her naturalization, and by 2004, she was not only qualified but also naturalized. The gymnast wowed the judges during the 2004 Athens Olympics, where she won two silver medals. Realizing she could also teach future Olympians, Hatch turned to coaching after 2004. She also worked in fashion and developed her own fashion line. She has been living in Ashburn, Virginia, since 2012.
Bart Conner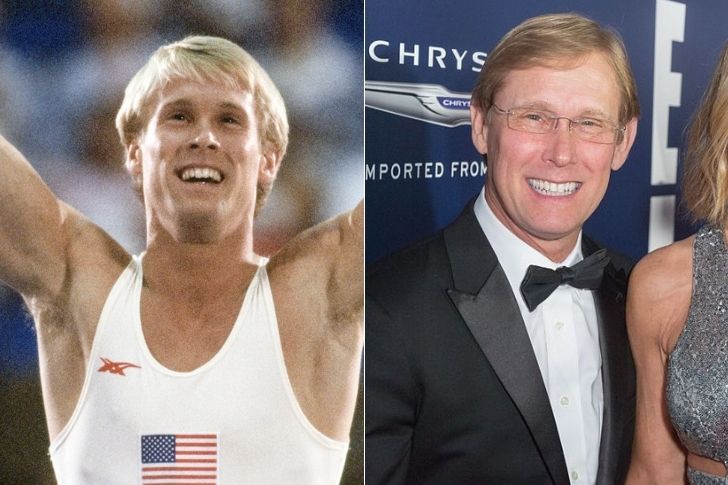 Dubbed as one of America's greatest gymnasts, Bart Conner brought glory to the US when he won two gold medals back in '84. He was initially qualified for the 1980 Olympics, but due to a boycott at that time, he was not able to join. Conner is a highly decorated gymnast who won medals at every level of both national and international championships. What is surprising, though, is that he is not solely focused on sports as he also tried acting and running his own gym.
Another interesting story about him was how she met his wife, Nadia Comăneci. She and a group of other Romanians just recently defected, and Conner heard she was going to appear on The Pat Sajak Show. What he did was he called the producer, and with a great degree of convincing, he made a guest appearance on the show, meeting his gymnast idol. They hit it off, and after a few years, they were wedded in a ceremony in Bucharest.
Brian Boitano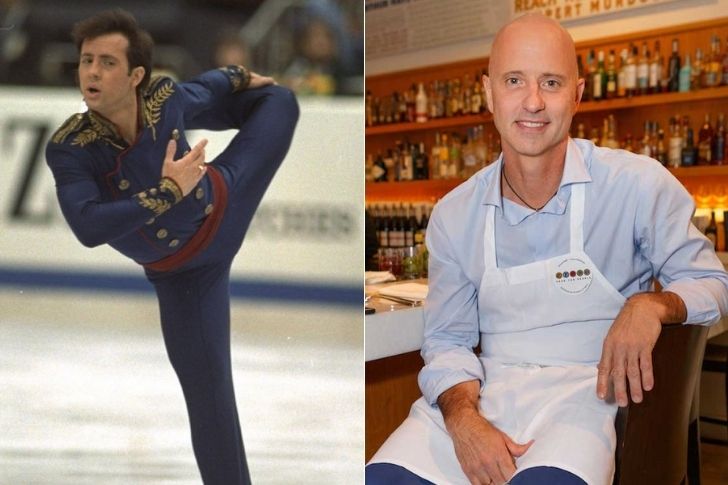 Coming against fellow figure skater Brian Orser in the 1988 Olympics, Brian Boitano emerged the winner. It was a challenging competition as both were World Champions. Later on, the figure skater was immortalized in the 1999 movie South Park: Bigger, Longer & Uncut. It featured a musical number with the title "What Would Brian Boitano Do?". Adopting the same concept, a similar What Would Brian Boitano Make? series debuted on the Food Network in 2009.
More than three decades after his win against Orser, Boitano saw the need to come out to the public. He has already revealed his sexuality to close family and friends, but seeing others come out with warm reception, he felt it was his time to do so. Boitano says that now is a different era and that people were more open-minded. He credits the young generation for inspiring him. He also lauds them for their interest in skating.
Brooke Bennett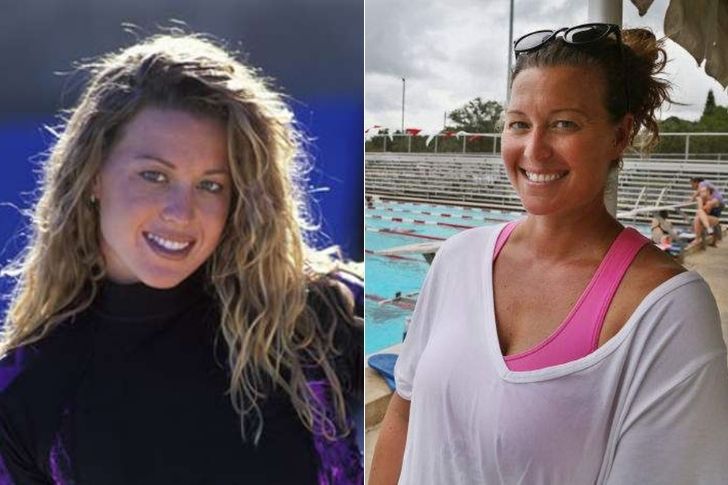 Just days before winning gold at the Atlanta Olympics in 1998, Brooke Bennett lost her grandfather. However, this did not stop her from doing her best, but it propelled her to win instead. Her winning streak did not stop, and he won two more medals in the 2000 Olympics. Sadly, she did not qualify for the 2004 Olympics following medical procedures done on her shoulders, but with three medals to her name, she retired happily.
Ever humble, Bennett does not consider herself the best, but she has been coaching high schoolers. Making investments in business also became her passion when she opened the Brooke Bennett Swim School. More than swimming skills, Bennett also teaches the kids real-life skills they could use when they get older, saying that it is vital that they learn something they could do for the rest of their lives.
Carl Lewis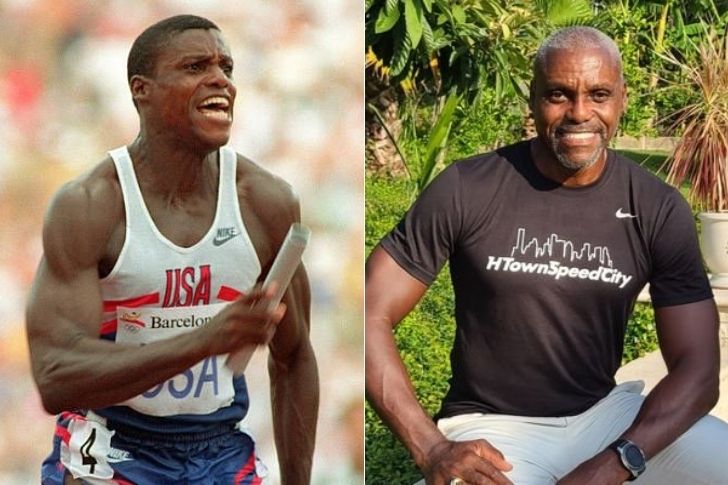 An American hero, Car Lewis, was given credits and accolades for winning four gold medals during the 1984 Olympic Games. His name is not easily forgotten because he earned nine gold medals of the total ten he received. His secret? A vegan diet that he adopted since 1991. Before he permanently retired from the track and field, he first won ten more World Championships. He hung his shoes after 20 years on the track. The track athlete then pursued a career on film and TV, appearing in Atomic Twister, Material Girls, and Speed Zone.
In 2011, he tried to run for the New Jersey Senate. Lawyers most likely advised the secretary of state, Kim Guadagno, that he could not run due to residence requirements, so he got disqualified. Nowadays, he spends his time coaching future track athletes at his alma mater, the University of Houston.
Carly Patterson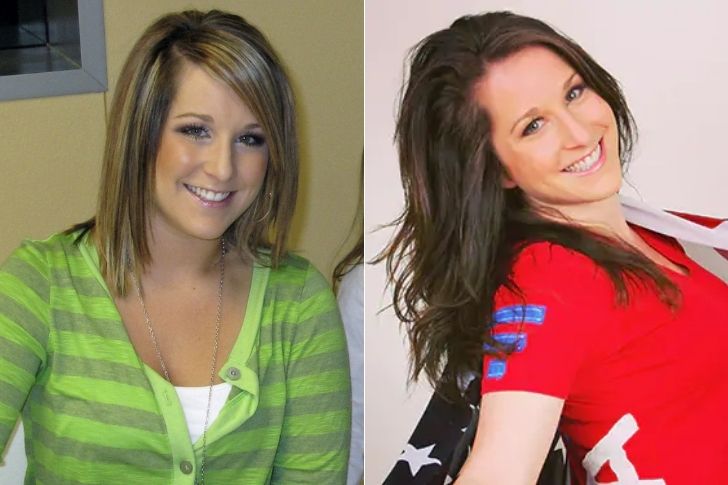 Winning in the 2004 Athens Olympics became Carly Patterson's ticket to the USA Gymnastics Hall of Fame. This was the first time an American won in the all-around competition in an Olympics that was not boycotted. Her interest in gymnastics began all the way back in 1994 after she attended a cousin's birthday party in Baton Rouge. She then started competing internationally at the tender age of 14 years old.
After the Olympics, she was forced to retire due to a health condition that was previously undetected. Her doctor and health insurance provider warned her that if she ever wanted to walk properly in the future, she had to quit gymnastics and focus on rehabilitation. While that devastated her, she managed to keep herself busy after retirement. What she's doing now is attending gymnastics-related events and expanding her motivational speaking career, inspiring others to pursue their goals. She might even be conducting online classes on the various subjects now that there is limited movement.
Carmelita Jeter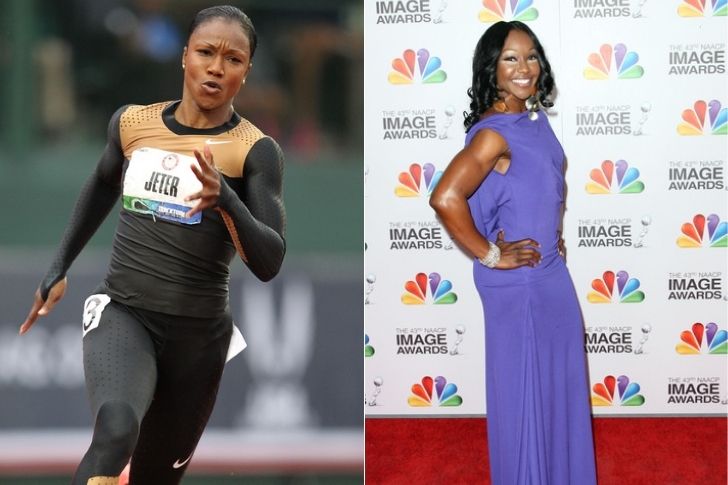 She might only have gotten one Olympic gold medal, but Carmelita Jeter is among the top fastest women that ever competed in the 100-meter dash, having sprinted that distance in a record 10.64 seconds. Her moment of glory was during the 2012 Olympic Games when she won gold, silver, and bronze during the 4×100 relay, 200 meters, and 100 meters. Competing well into 2017, Jetter was forced to retire due to an injury.
The former sprinter now coaches at Division 1 Missouri State University for the school's track and field program. Apart from coaching, she is also into motivational speaking and philanthropic work. Jeter credits her win and the extensive travelling around the world as these helped her become a better coach since she was bringing experience, good and bad alike, to the table. She also says that knowing the feeling of both failure and success is critical to being an effective coach.
Cathy Freeman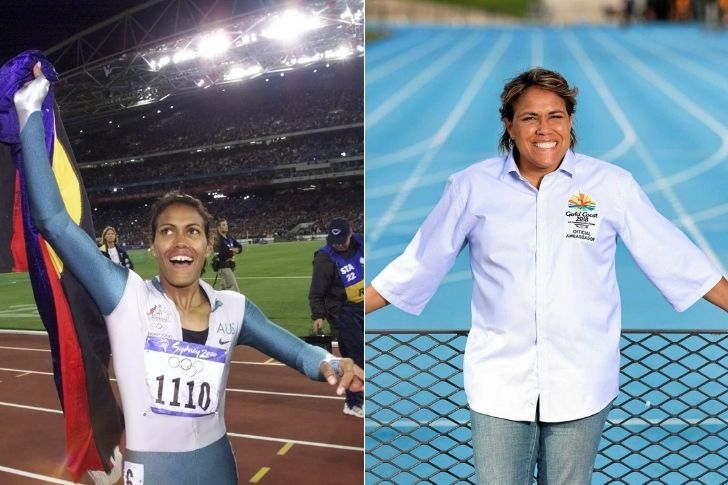 A runner who specializes in the 400-meter dash, Cathay Freeman, was the first indigenous athlete to win an Olympic medal. This Australian runner won a silver in 1996 and was poised to get the gold medal during the 2000 Olympics. Fully inspired as she competed in her home country during the 2000 Sydney Olympics, Freeman indeed brought home the gold medal. She has since then become an icon in Australia, inspiring more to follow in her footsteps.
Three years later, she eventually hung her shoes to focus on her family, and since 2007, she has lived a much more low-key life. She probably still needs the best home security system to ensure the family's safety and privacy. She also established the Cathy Freeman Foundation, where she helps indigenous children achieve their dreams in school and beyond. Her foundation offers incentives for children to go to school in partnership with the Brotherhood of St Laurence. And AIEF.
Charlie White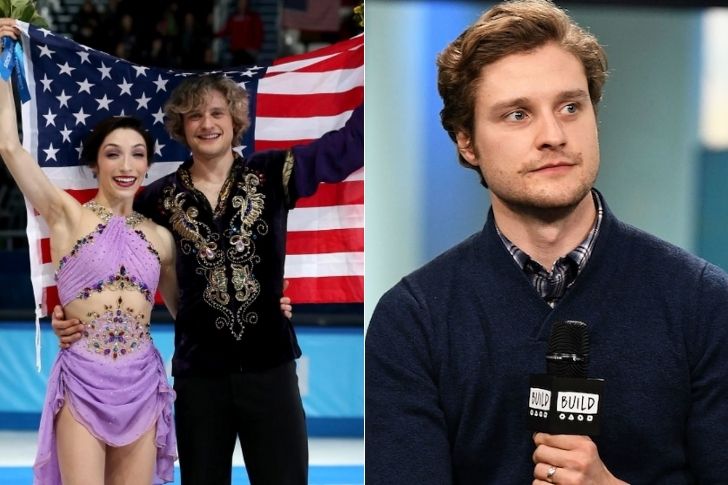 As a former ice hockey player, Charlie White has advantages. Ice skating comes naturally for him, and with his partner, Meryl Davis, he won the 2014 Olympics and a silver medalist during the 2010 Olympics. He also won various international and national championships. The Davis and White tandem started in 1997, and they are the longest-lasting dance team in the US today.
Even though they are a team, the two competed against each other on Dancing with the Stars in 2014. Despite getting praises and credits for his performance, he did not get first place but finished fifth, which is not a bad record at all. After their figure skating career, the two focused on performing together in various ice shows, including commenting on ice dancing on TV. Like many former athletes, he now focuses on honing the next generation of ice dancing stars by teaching figure skating to the youth in New York City.
Chen Ruolon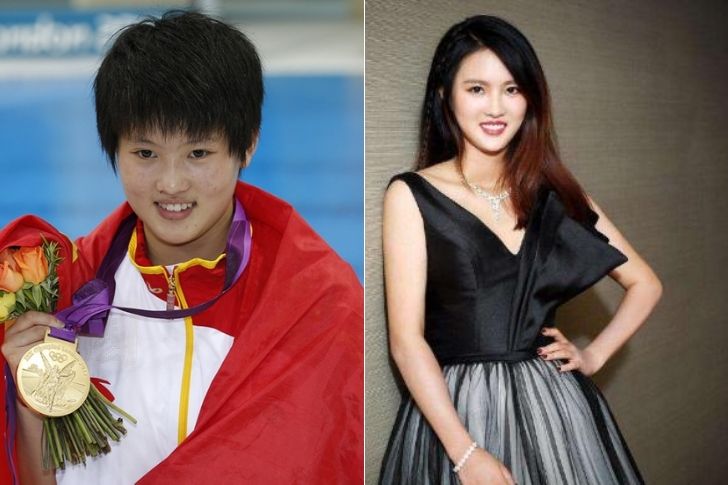 After competing in three Olympics and winning five gold medals, Chen Ruolon was forced to say goodbye to diving competitively because of an injury. Before she quit, though, she made herself a powerhouse in the diving world, especially in the 10-meter dive category where Ruolon successfully became the third Chinese to have five gold medals. She won the synchronized 10-meter platform diving with Liu Huixia, her partner, during the 2016 Summer Olympics.
While she had to retire at 23, when she had just started her career in diving, Ruolon still has time to her favor. Not much is known about what job she took after retiring, but if we are to follow those before her, we can safely guess, to a certain degree, that she would become a coach or an inspirational speaker who would coach the next winners at the Olympics. Given her determination, we are sure she would be the best coach.
Dara Torres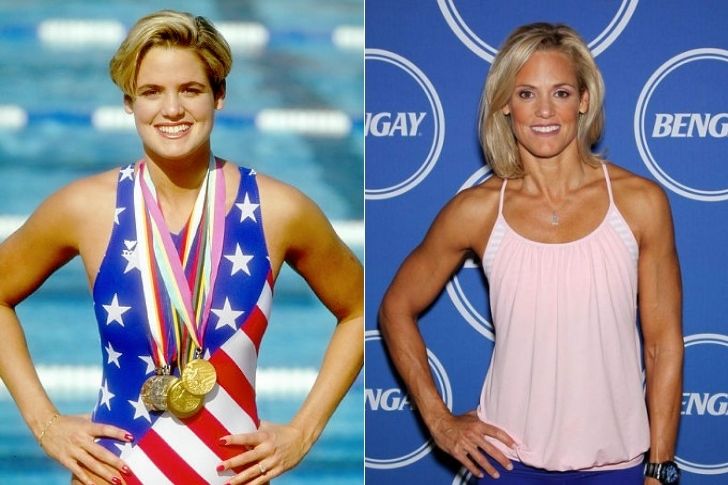 Dara Torres is an accomplished Olympian, and she has more medals than anyone else. She has twelve medals to her name, four of which are gold. There's certainly no question that the former competitive swimmer was one of the most successful Olympians in history, but unfortunately, her Olympic career was cut off by injuries. Torres had to undergo multiple surgeries for her knees, eventually prompting her to stop her successful run in competitive swimming.
Since then, Torres has moved on from competitive swimming and is now chasing different pursuits like pursuing a career in modeling. In addition to modeling, she also utilized her bachelor's degree in telecommunications as she's now also a television correspondent. She's still incredibly passionate about swimming as she often swims as a celebrity swimmer for a charity called Swim Across America.
Dawn Harper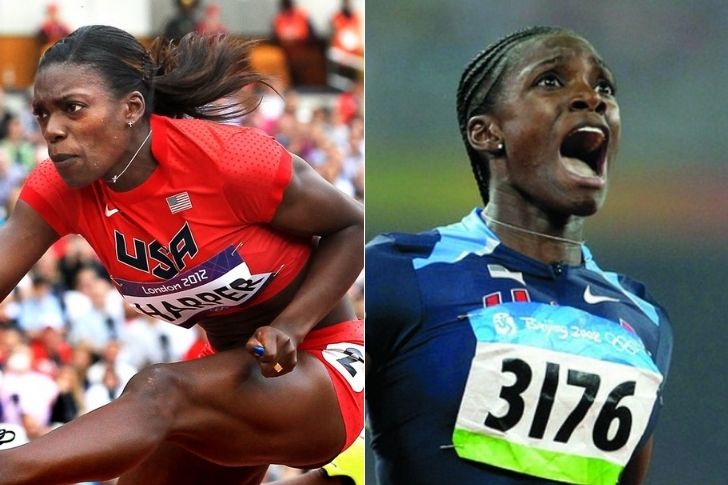 Dawn Harper is indeed an inspiring Olympian as she had to overcome an injury early in her career, and it was a challenging obstacle that she had to face before she became an Olympic champion. Harper tore her Meniscus and PCL before a crucial and deciding sectional meet at her school. She certainly didn't let the injuries stop her as she still ran and ended up bagging the silver medal.
Fast forward several years later, Harper won the gold medal at the Beijing Olympics. Indeed, it was an eventful year for her as she also got married to Alonzo Nelson after her Olympic success and is now running and competing under the name Dawn Harper-Nelson. She seems to have achieved success on and off the track as her wedding appeared on the popular reality show Say Yes to the Dress. Her post-Olympic life appears to be in total bliss, and there are no signs of any intervention coming from a lawyer anytime soon.
DeeDee Trotter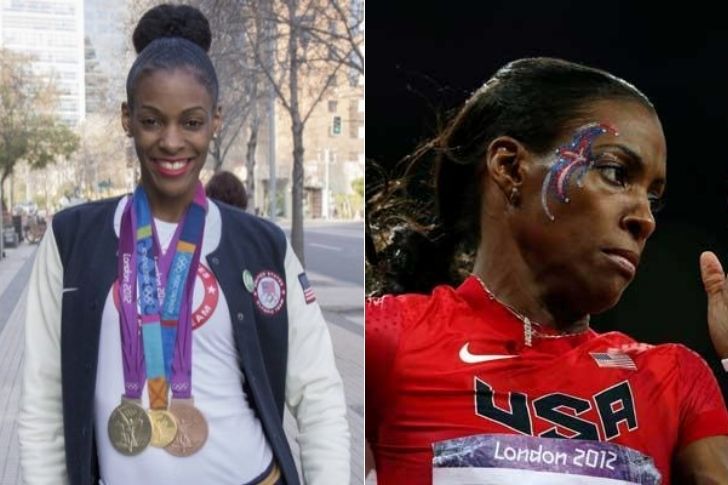 Relay running is a team effort, and you can only hope that everyone runs their best. Indeed, DeeDee Trotter ran and gave her best every time, and she's the best model for consistency when it comes to running the relay. Trotter was considered one of the most consistent relay runners in American history, and she won multiple gold medals at different stages. She won gold not just at the World Championships but also in the Olympics.
DeeDee's dominant run as one of the best relay runners ever eventually had to end. Since her retirement, the former athlete has mostly been busy with her role as an ambassador for Education First. She has also found a passion for motivational speaking as she's often giving inspiring talks around the world. We'd certainly have to give DeeDee a ton of credit for using her voice and her success as an inspiration and sharing it with the people who need it most.
Dominique Dawes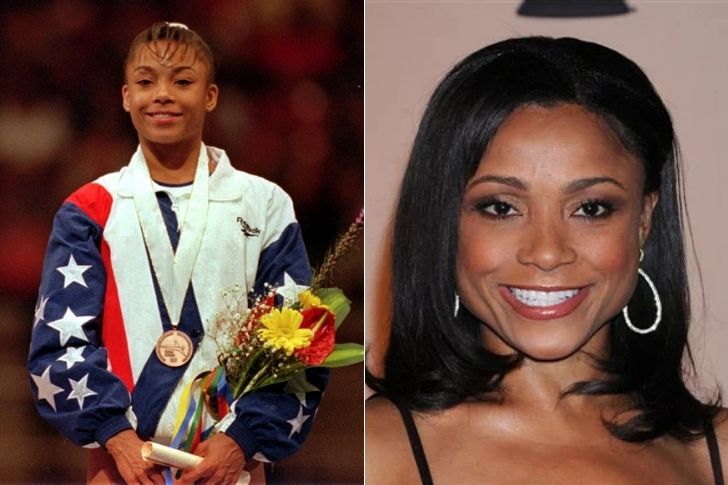 Dominique Dawes is a member of the "Magnificent Seven." In case you don't know, the "Magnificent Seven" was the first United States Olympic women's gymnastics team that nabbed the country's first-ever gold medal back in the 1996 Summer Olympics in Atlanta. Interestingly, Dawes was the one who won the all-around medal, but she's known for a lot more. Dawes is undoubtedly one of the greatest American Olympians ever as she became the first American gymnast to win in three consecutive Summer Olympics.
Before her, no one of African descent ever had the honor of winning a gold medal at the Olympics for gymnastics. After her illustrious Olympic career, she then became a national asset. Dawes now works as a sports advisor to the United States government. She certainly won't have any problems taking care of any personal loan, considering that she's found a stable job after she walked away from gymnastics.
Dominique Moceanu
The Americans had their fair share of young prodigies as representatives of the country in the Olympics. Dominique Moceanu was one of those young prodigies selected to represent the United States in the Olympics. She was the youngest to compete for an Olympic medal as she arrived in Atlanta just after her 14th birthday. Eventually, the 14-year-old athlete dominated the competition as she took home the gold medal.
It's a shame that we never got to witness Moceanu and her true potential. She was forced to retire four years later after winning the gold medal in Atlanta due to injuries. Moceanu managed to use her Olympic experience and wrote them all in a book, and it focuses on how her intense and hard training from such a young age helped her become a successful Olympian. For anyone aspiring to be an Olympian, Moceanu's book is undoubtedly an excellent investment and inspiration.
Dorothy Hamill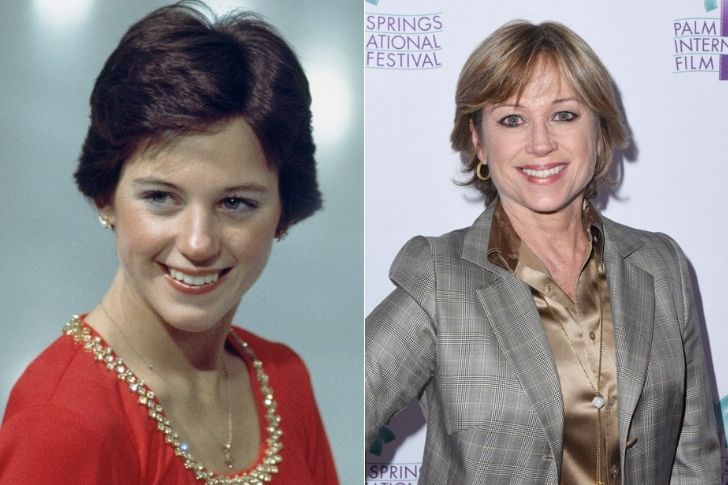 The Olympics truly is an arena for success stories regardless of their age. One of those success stories was Dorothy Hamill, who managed to achieve significant success in Olympic skating. She started skating by the age of eight, and she was already dominating competitions at the age of 12. In the 1976 Winter Olympics, the retired figure skater showcased her skating prowess as she captivated the entire world with an exceptional routine.
Hamill's breathtaking routine was more than enough to win her a gold medal. Besides a gold medal, she also had a move named after her called the "Hamill Camel," which is a move where a skater changes from a camel spin to a sit spin. Hamill remained a prominent and popular athlete in the succeeding decades after her performance. She even has a good number of television credits and appearances in her name!
Edwin Moses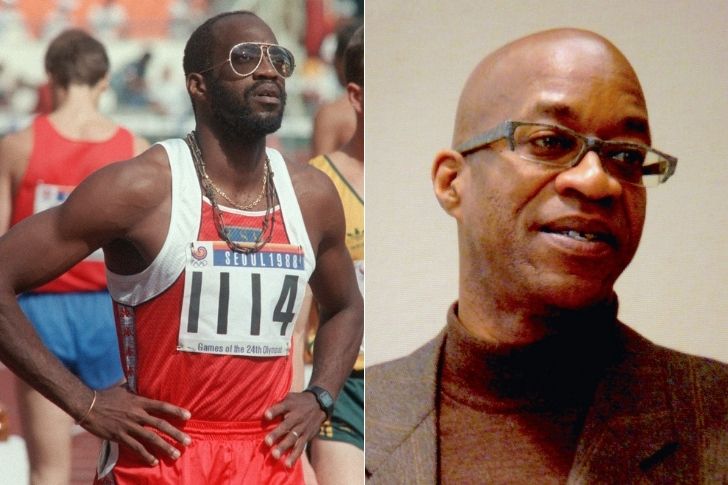 There are a few Olympians who seem to possess the ability to always win. Edwin Moses was an Olympian who knew no defeat as he took home two gold medals in two Olympic Games in the years 1976 and 1984. There's no doubt that he was an exceptionally talented and disciplined hurdler who dominated in the 400-meter hurdles. Between 1977 and 1987, Moses was able to win an astounding 107 finals in a row!
Moses has been able to set four world records in his Olympic career. He eventually called it quits and decided to retire from the racing track in the early 2000s. However, he is still passionate about racing to a certain degree. Today, he allows gravity to do all the work as he's often seen participating in bobsleigh events. The man just has the urge to be faster than anyone else!
Evan Lysacek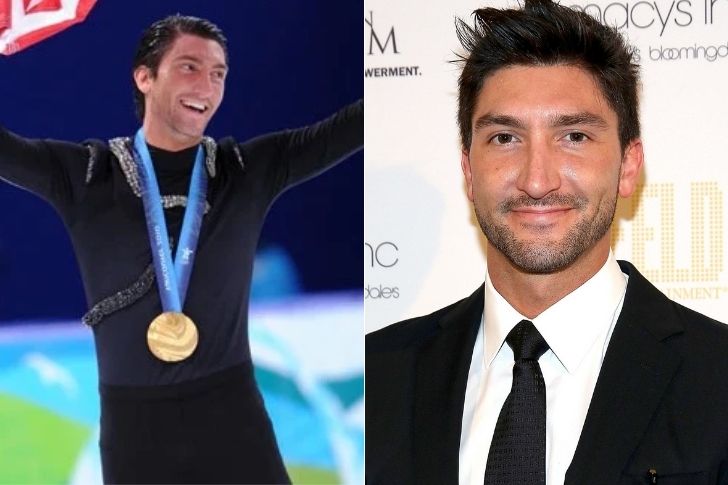 Everyone who closely followed the 2010 Winter Olympics and the participating athletes knew that Evan Lysacek was bound for glory. He made a fantastic impression once he stepped out into the Olympic rink back in 2010. That impression eventually translated into a gold medal as he took home the men's singles gold. Lysacek was then named the Sportsman of the year by the U.S. Olympics Committee.
Lysacek was the last American male solo figure skater to receive credit as an Olympic medalist. Unfortunately, he hasn't been able to make his way back into the Winter Games since his convincing victory in 2010. Nonetheless, his achievement was a big honor as he was eventually inducted into the United States Figure Skating Hall of Fame in 2016. Lysacek certainly won't be back in the Olympics to reclaim his throne anytime soon as he's now permanently retired from skating and is currently working for fashion designer Vera Wang.
Gabrielle Douglas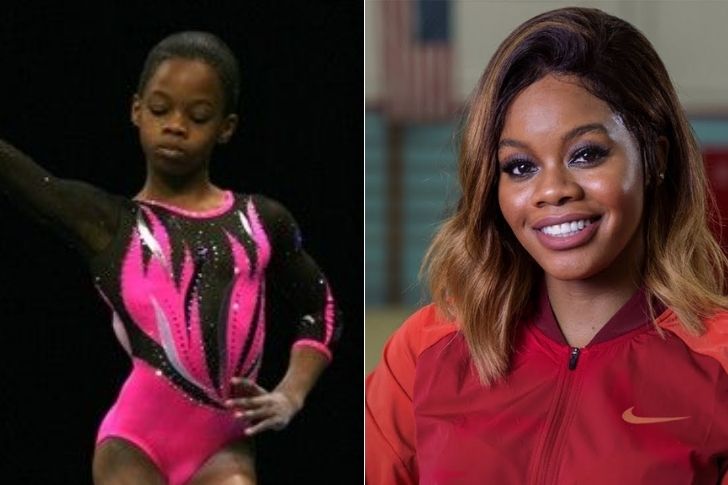 Gabrielle Douglas is one Olympian who might never have gotten her start had her older sister not begun first. At three years old, Gabrielle was already taking lessons from her older sister, and after a few years, Gabrielle became a state champion in the state of Virginia. She continued to achieve more as a gymnast, eventually helping the American gymnastics team in winning the gold in the 2012 Olympics.
Four years later, in the next Olympics, Gabrielle won another gold medal in the 2016 Rio Games. Interestingly, she also started appearing in her television show called Douglas Family Gold in the same year. It's certainly fascinating that her only television credit came amidst her preparation for the upcoming Olympics of that year. She must have been incredibly confident to juggle her time between her gymnastics training and her television appearances at the same time.
Gary Hall Jr.
Following in his father's footsteps, Gary Hall Jr. became an Olympic swimmer. The only difference between him and Sr. is that he took home five gold medals in three different Olympic games. Moreover, the former Olympic swimmer will also be remembered for his iconic warm-ups. He used to warm up like a prizefighter, and he would even complete his look with boxing shorts and a robe!
Fans would certainly be often be confused as they would wonder if they'd attended the correct event. Hall Jr. even added to his warm-up antics by shadow boxing and flexing for his fans. Unfortunately, the Olympics committee wasn't having any of his showboating, and they fined him at the 2004 Games. To his credit, his unorthodox warm-ups soon paid off as he saved his sister's life during a shark attack by punching the shark repeatedly until it swam off.
Gracie Gold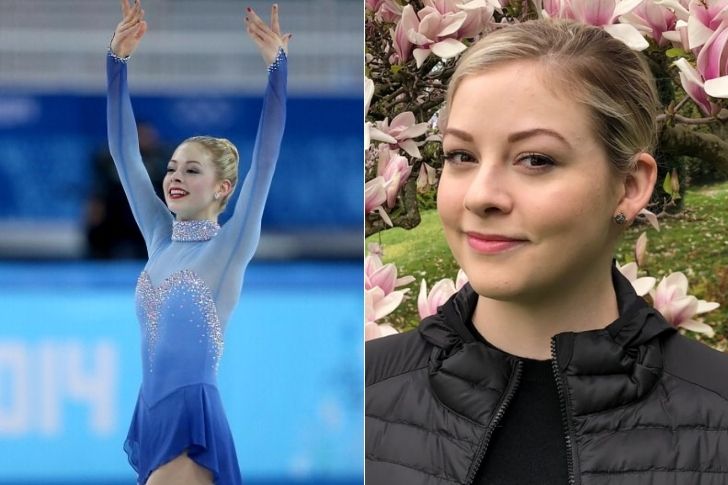 Gracie Gold seemed to have known the future when she predicted that she'd take home the gold medal in skating competitions. However, one medal that always eluded her was the coveted Olympic Gold medal. She must have been incredibly confused after being called to stand at the podium for winning the bronze medal in the 2014 Winter Olympics.
Gold didn't compete at the 2018 Games as she shifted into coaching. As fans, we certainly believe that she gave up on her dreams of a gold medal a little too soon. She can easily tweak her training to a certain degree to get the results that she wanted. Interestingly, she's training once again and hopes to join the U.S. team for the upcoming 2022 Winter Olympics. We certainly hope that Grace Gold finally captures the gold medal she has always set her eyes on!
Gregory Louganis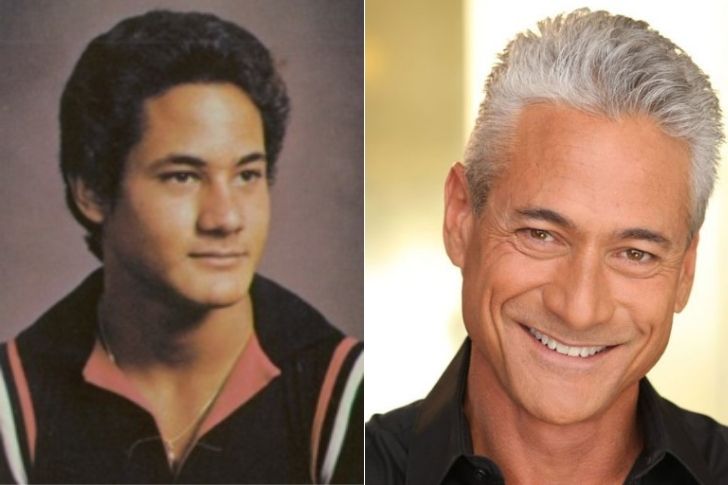 Gregory Louganis is an Olympic diver who broke barriers during his Olympic career. He was the first Olympic diver in history to achieve a perfect score from the judges for one of his dive routines. As it's a tough feat to achieve, it's no surprise that Greg managed to win four gold medals. The first two gold medals came back in 1984 and the rest in 1988.
To say that Greg dominated would be an understatement. He swept through the men's events, thus solidifying his name as one of the greatest Olympic divers ever. Greg was also an LGBT activist who saw his endorsers back out once he came out of the closet. Nonetheless, he currently landed a role as a mentor for the U.S. diving team and deserves a ton of credit for passing down his experience and knowledge to the younger generations.
Ian Thorpe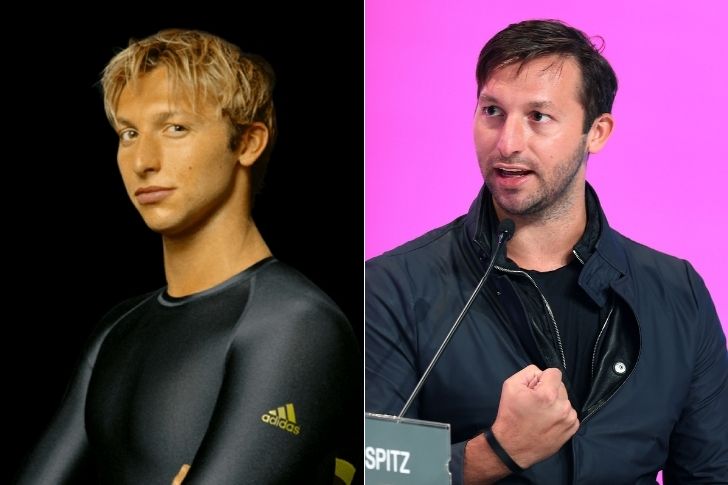 Ian Thorpe is an accomplished Australian swimmer who has an interesting story. Although he managed to be successful in competitive swimming, it's definitely interesting to know that he's allergic to chlorine. In this case, swimming competitions may not have been at the top of the doctor's preferred hobbies, let alone profession! Thorpe didn't seem to mind his health situation as he persevered and won five gold medals since his debut at the 2000 Sydney Olympics.
The great Michael Phelps credited Thorpe as his hero and said that he had been his inspiration during his iconic Olympic run. Despite retiring from competitive swimming, Thorpe remains one of the most recognizable athletes in the world. Besides being an Olympic swimmer, he is also an ambassador for Armani and is a well-known activist for LGBT rights. Without a doubt, he's more than just a champion Olympic swimmer!
Inge de Bruijn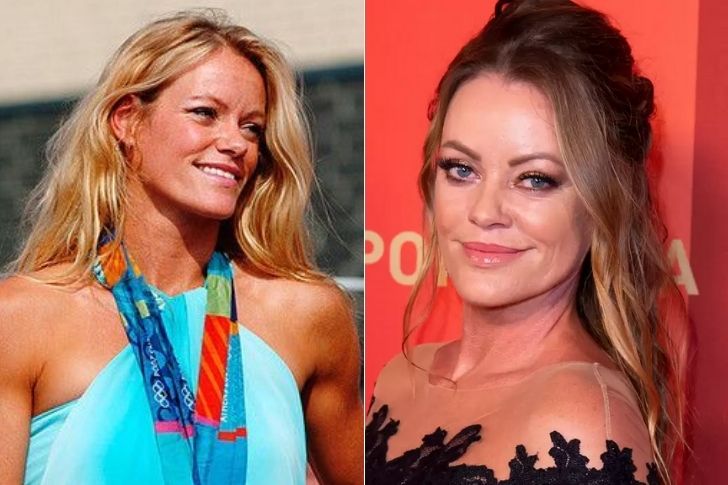 Another superstar Olympic swimmer on our list is Inge de Bruijn, and she's got quite an interesting story. Swimming was always her cup of tea, and she tried a good number of different sports before focusing solely on swimming. It took quite a bit of time before she managed to become a champion, but hard work indeed pays off as she has four gold medals on her Olympic resume.
Before retiring in 2007, she managed to become the oldest Olympian to win the gold medal, a record that still stands today. We can only imagine the degree of difficulty it took to win her final gold medal. Inge was once an endorser and the face of Sapph, which is a famous Dutch lingerie company. She lives in Eindhoven and seems to value and enjoy an incredibly private life.
Janet Beth Evans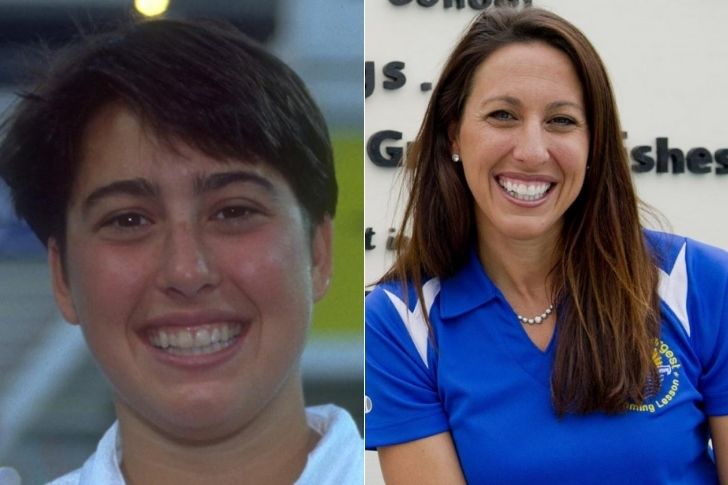 Everyone knew that Janet Beth Evans was poised to achieve great things in her life. These great achievements weren't becoming a lawyer or finishing any fancy medical degree. Evans managed to become one of the most iconic competitive swimmers in Olympic history. She's highly recognized for her unorthodox swimming style, which helped her become a champion.
Evans was undoubtedly short for a swimmer, but she didn't seem to make excuses as she took home two gold medals. She's had the pleasure of beating other competitors who were much taller and bigger than her, some of whom were even using illegal performance enhancers! Without a doubt, odds were against Evans, but she managed to persevere, thus achieving success in the process. Today, she is part of the committee that's aiming to bring the Olympics back to the United States.
Jean-Claude Killy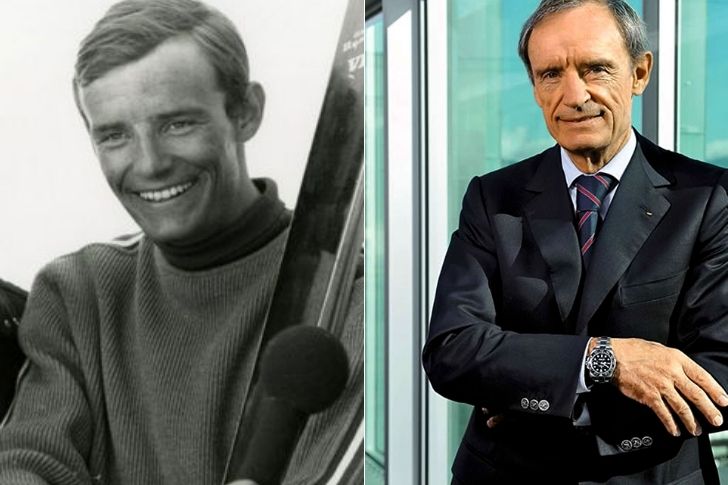 In the late 1960s, Jean-Claude Killy made a name for himself and dominated the sport of skiing globally. With the 1968 Winter Olympics, he competed and took home three gold medals, which made him the most accomplished French skier. The retired alpine ski racer won two World Cup championships in 1967 and 1968. Early in his life, he turned his attention more to skiing rather than school. Eventually, at age 15, Killy joined the French National Junior Team. His first international win was in 1961 when he was 18 on a giant slalom.
Aside from his skiing career, Killy also had a short stint in car racing between 1967 and 1970, having participated in several races at Monza and the 24 Hours of Le Mans in 1969—partnered with fellow ski racer Bob Wollek, former skier turned car racing driver. In 1972, Killy officially retired from skiing. Soon after, he ventured into the entertainment industry briefly. Presently, Killy lives in Switzerland and continues his work with the International Olympic Committee as a member—credit to his experience and success.
Jeremy Wariner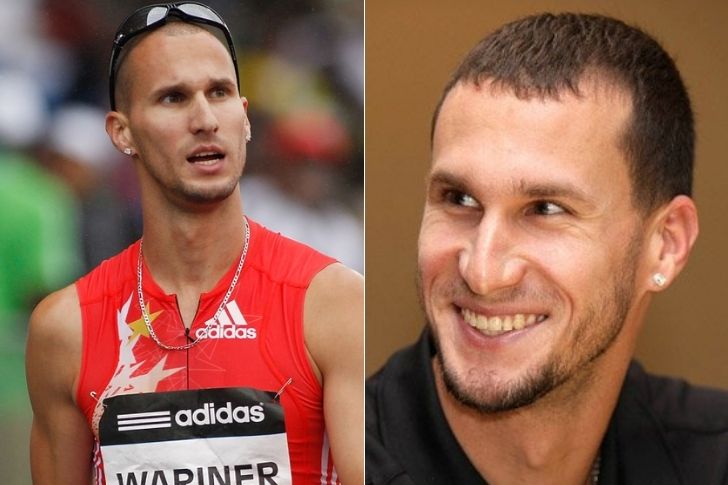 Jeremy Wariner is a retired American sprinter specializing in the 400-meter dash category. He was able to win six World Championships and four Olympics medals. In the history of the 400-meter sprint, Wariner ranks as the fourth fastest with a personal best of 43.5 seconds. At the 2007 Osaka World Championships, he won the Best Male Track Athlete ESPY Award. During his college years at Baylor University, Wariner established himself as a promising sprinter under the guidance of Clyde Hart—who coached the former two-time world champion, Michael Johnson.
He went on to win the 2004 NCAA Division I 400 meters, both indoor and outdoor, and the USATF Championships 400 meters, which made him a favorite for the gold medal at the 2004 Summer Olympics in Athens. Between 2005 and 2009, Wariner continued to win several world championship gold medals. In 2016, the track athlete retired and opened a franchise of Jimmy John's Gourmet Sandwiches as one of his business investments.
Joanna Hayes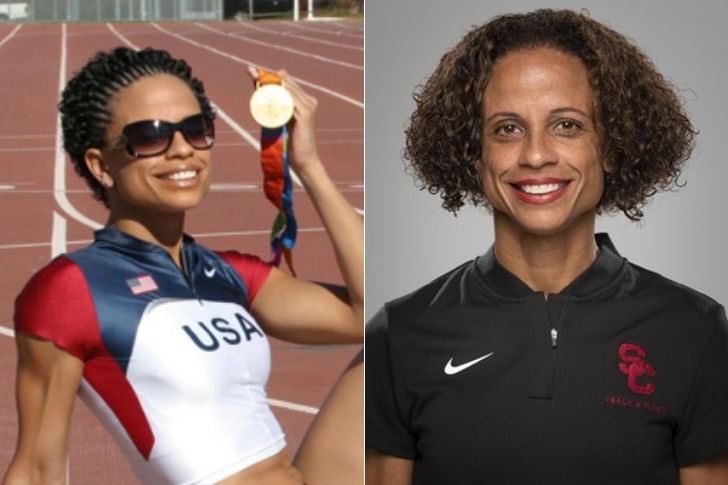 Joanna Hayes is a former American hurdler who won the gold medal at the 2003 Pan American Games and the 2004 Summer Olympics in the 100-meter hurdles. She also competed in the 400-meter category. However, before she achieved the peak of her success, Hayes endured a lot of challenges along the way. At the 1999 Summer Universiade, she won a silver medal with a personal best of 54. 57 seconds. She failed to reach the finals at the 1999 World Championships and the 2003 World Championships.
That didn't stop Hayes from persevering as she finished fourth at the 2004 World Indoor Championships. Just months after, in August, her most coveted dream finally came to life—she won the Olympic gold medal with a 12.37 seconds career best. The victory fueled Hayes to win the 2004 World Athletics toward the end of the season. After her retirement, she volunteered to be an assistant coach at the University of Southern California and other colleges. In 2014, she was inducted into the Hall of Fame in UCLA. With grit and determination, anyone can achieve a goal set in oneself to a great degree.
Jordyn Wieber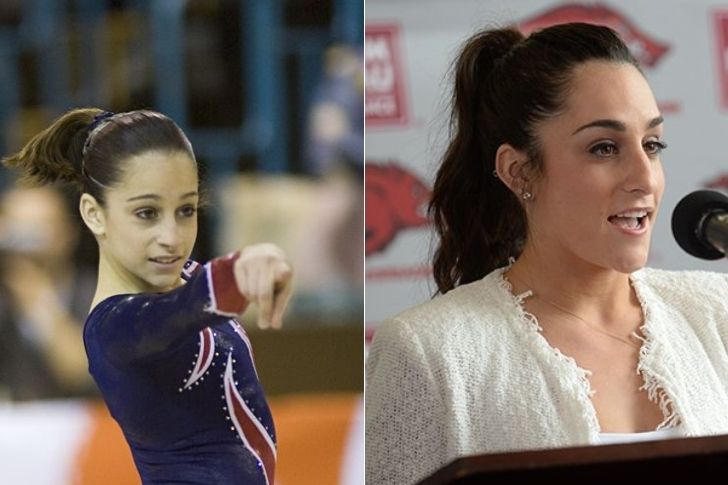 Jordyn Wieber became the first Olympic champion to take on a coaching job for the Arizona Razorback gymnastics team after she retired from the sport. Wieber became a member of the U.S. Women's Gymnastics team, which was touted as the "Fierce Five" at the 2012 Summer Olympics by the media, where she won the gold medal in the team competition. The gymnast was also a member of the U.S. team, which won the gold medal at the 2011 World Championships and won the all-around title.
At age 11, she rose to the Junior International Elite level, where she placed ninth in the all-around at the 2006 National Championships and was included in the U.S. national team for the first time. As she competed over the years, her standing increased. Eventually, the Olympic gymnast won a gold medal in the all-around and helped the team take home the coveted gold medal at the 2012 Olympic Games. Presently, she's the gymnastics head coach at the University of Arkansas—a good investment planning for her career.
Kaetlyn Osmond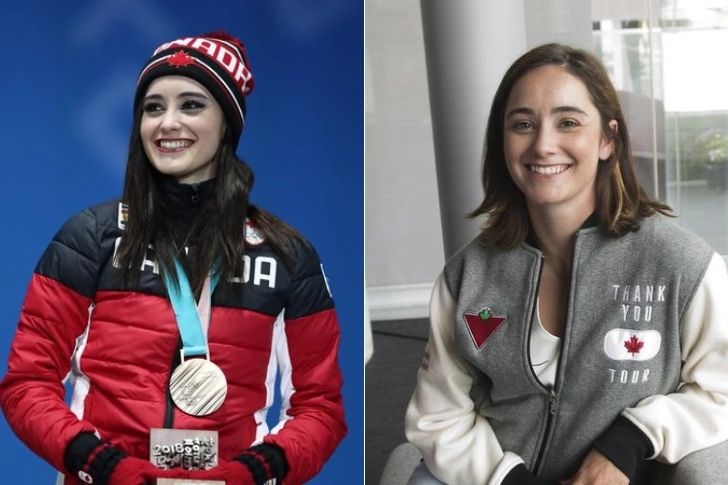 Former figure ice skater Kaetlyn Osmond is a three-time Canadian national champion (2013, 2014, and 2017) who won three Olympic medals between 2012 and 2018 at the international senior level—gold and silver in the team event, bronze for an individual. Osmond also won two World Championship medals (gold and silver) and one Grand Prix Final medal (bronze). Osmond developed her affinity for skating at the tender age of three years old, emulating her elder sister named Natasha.
Upon turning ten, she began to train at the Ice Palace Figure Skating Club in Edmonton with coach Ravi Walia and Lance Vipond for choreography. Subsequently, Osmond had her first competition at the Canadian Championships in the 2011-2012 Season. Since then, she went on to compete in several various ice skating tournaments. After several years of a considerable degree of success in competitive skating, she retired in 2019. Post-retirement, the figure skater participated in the annual "Stars on Ice" Canadian tours. She also began coaching while not touring at the Brant Skating Club.
Katarina Witt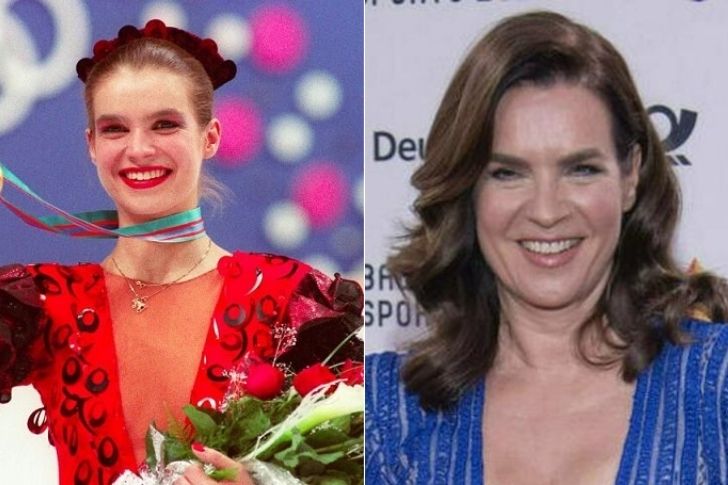 One of the most successful competitive skaters of all time is Katarina Witt. She won two Olympic gold medals at the 1984 Sarajevo Olympics and 1988 Calgary Olympics. In addition to her feats, she is a four-time World Champion from 1984, 1985, 1987, and 1988. She's also a two-time World silver medalist (1982 and 1986). Equaled only by Sonja Henie among competitive female skaters, Witt won six consecutive European Championships from 1983 to 1988. In the years between 1984 and 1988, she won ten gold medals from eleven major international competitions—credit to her talent and skill.
A year after retiring in '94, she was inducted into the World Figure Skating Hall of Fame. Years following her retirement from competitive skating, she then ventured into films with a cameo appearance in the movie Jerry Maguire and the television show Everybody Loves Raymond, both in 1996. Witt also appeared in a German-language film titled Princess on Ice, where she provided the vocals for the theme song Skate With Me. Witt went on to star in a few more movies and shows, and she received the American Academy Achievement's Golden Plate Award.
Katie Ledecky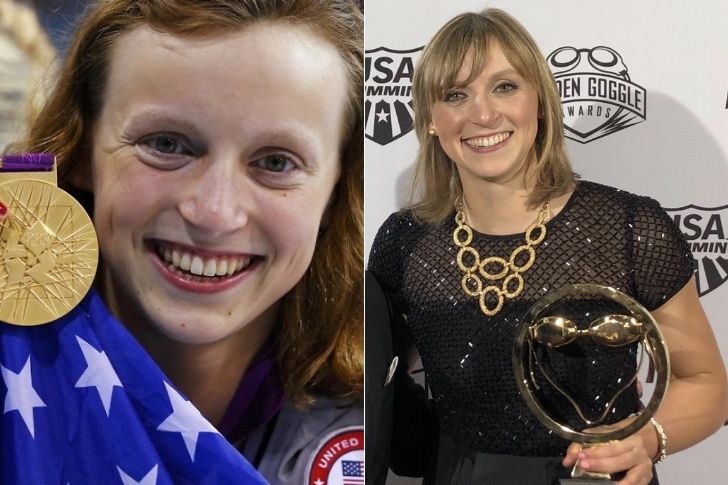 American competitive swimmer Katie Ledecky currently holds numerous records in several competitions, including the 400 meters, 800 meters, and 1,500 meters category of freestyle swimming. Throughout her successful swimming career, she has broken fourteen world records which included her own, and she's still on her way to breaking some more. She made her debut when she was just 12 years old at the 2012 London Olympics, where she won a gold medal in the 800-meter freestyle category.
The following Rio Summer Olympics in 2016 led Ledecky to win four more gold medals. In voting, only Serena Williams and Simone Biles came before her as the Athlete of the Decade by the Associated Press. In 2016, along with fellow Olympian Simone Biles, she was chosen by the U.S. Navy as one of the aircraft carrier USS Enterprise sponsors, making them the first Olympians to be given such an honor. Ledecky graduated from Stanford with a degree in arts last December 2020, and she's still active in competitive swimming at the moment.
Kelly Holmes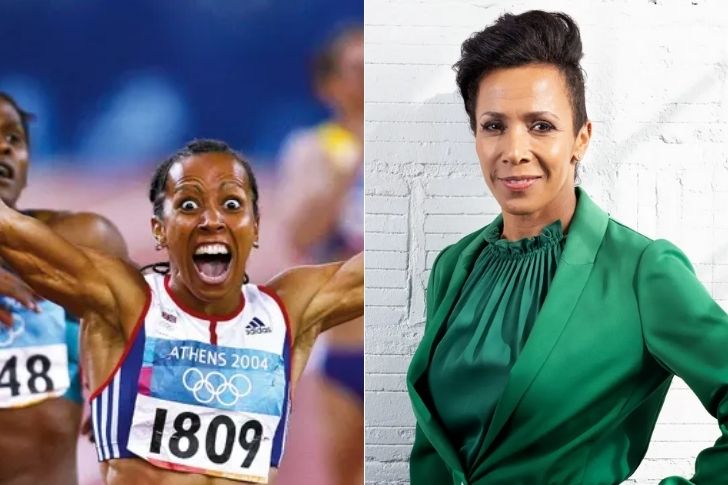 Among successful sprinters in the sport, Kelly Holmes is certainly one of them. She began training for athletics at the age of 12 by joining Tonbridge Athletics Club, where she was coached by David Arnold. Inspired by her hero's success in the 1980 Summer Olympics, British middle-runner Steve Ovett, Holmes won the English Schools 1,500 meters in her second season in 1983. When she turned 18, she left the school and joined the British Army. As she was watching the 1992 Summer Olympics on television and seeing Lisa York, whom Holmes had competed against and defeated, competing in the 3,000 meters track running event, she decided to go back to athletics.
Credit to that moment, Holmes went on to break British records and won two gold medals in the 800 meters and 1,500 meters category of track running at the 2004 Athens Olympic Games. For all her accomplishments and honor she's given to her country, England, the Queen knighted Holmes. In 2008, she established the Dame Kelly Holmes Trust, a charity that supports young athletes and disadvantaged people in the United Kingdom.
Kristi Yamaguchi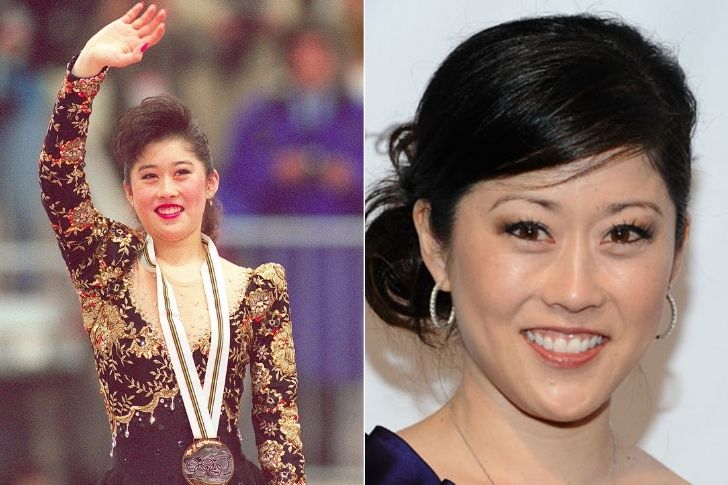 More often than not, children who start training for athletics early on in their lives for whatever reason usually end up with success as they grow up. That's what exactly happened to Kristi Yamaguchi but to a greater degree. During her childhood, Yamaguchi started taking ballet lessons and skating for her clubfoot—a foot deformity. As she reached adulthood, all the countless hours she dedicated to practicing paid off.
Yamaguchi paired with Rudy Galindo and won the junior titles in the 1986 and 1988 U.S. Championships. She also won the singles in 1988, and she also won the senior pair titles in the 1989 and 1990 U.S. Championships. Her name quickly became a cultural icon in the United States, and she used her fame and success to good use following her retirement. Yamaguchi was inducted in 2005 into the U.S. Olympic Hall of Fame.
Kyla Ross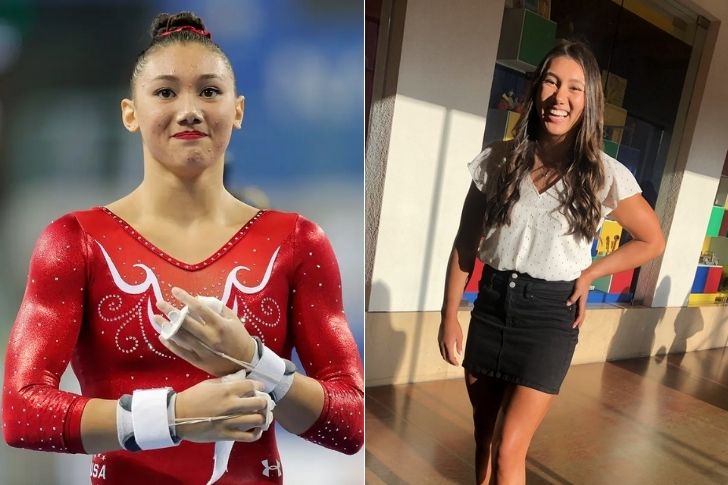 Between 2009 and 2016, Kyla Ross was an elite gymnast and among the "Fierce Five" on the Team USA in the 2012 London Olympics and helped bring home the gold medal in the team competition. She was also a member of the 2014 World Artistic Gymnastics Championships team, which brought the gold medal home as well. She's the 2013 world all-around, balance beam, and uneven bars silver medalist.
Ross decided to retire from elite gymnastics to focus on her college studies. Soon after, she graduated with a degree in molecular, cell, and developmental biology at the University of California, Los Angeles (UCLA) in 2020. Ross has been a member of the university's NCAA gymnastics team since 2016 and was named All-American eleven times. She became the eleventh gymnast to achieve a perfect ten score in all four apparatus and the second NCAA gymnast in history to achieve a second perfect ten score, a week after her first. While finishing her studies at UCLA, Ross joined the coaching staff as an Undergraduate Assistant Coach.
Larisa Latynina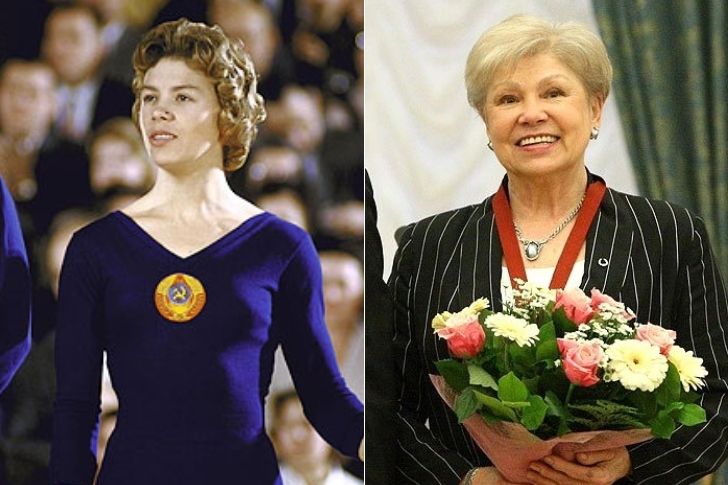 Larisa Latynina is a retired Soviet artistic gymnast who won fourteen individual Olympic medals and ten team medals between 1956 and 1964. Latynina still holds the record for most Olympic gold medals (9) by a gymnast, female or male. A total of 18 Olympic medals was a record for 48 years and held the record for individual event medals with 14, which was unsurpassed for 52 years. At the age of 19, Latynina debuted in the international arena at the 1954 Rome World Championships, where she won the gold medal in the team competition.
When she turned 21, she made her first Olympic debut at the 1956 Melbourne Olympic Games. She then retired after the 1966 World Championships and became the coach for the Soviet national gymnastics team until 1977. Under her tutelage, the Soviet women gymnastics won gold for the team competition at the 1968, 1972, and 1976 Olympics. Latynina also organized the gymnastics competition for the 1980 Moscow Olympic Games—credit to her successful career.
Lauryn Williams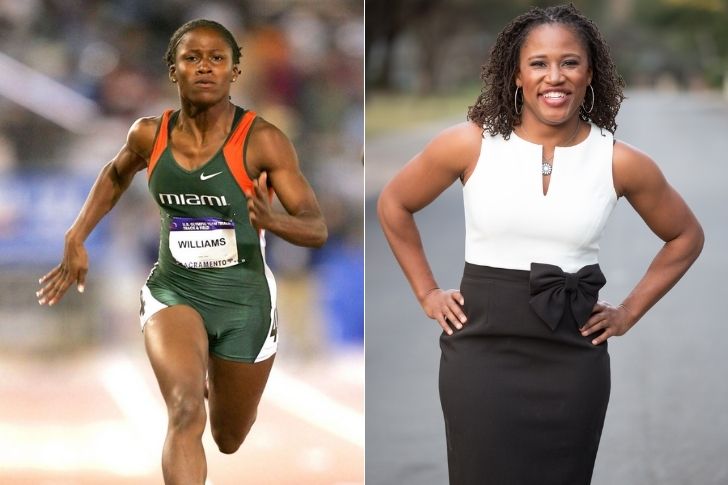 Lauryn Williams is just one of the five athletes to ever win medals at both the Winter and Summer Olympics and the first American to do such an achievement. During the World Championships in Athletics back in 2005, Williams won the gold medal for the 100-meter dash, the silver medal a year before at the 2004 Summer Olympics, and also during the World Championships in 2007 and IAAF World Indoor Championships in 2006.
Surprisingly, Williams left the sport, began a career as a bobsledder, and became a silver medalist in the two-woman bobsleigh during the Winter Olympics in 2014. During her playing years at The Wings of Moon Track Club, founded by Coach Rubin Carter, based in Moontownship, PA, Williams was a star in the club. Eventually, Williams qualified for the National Junior Olympics. In college, she attended the University of Miami and competed on the track team until she finished her studies in 2004 with a degree in finance.
Linford Christie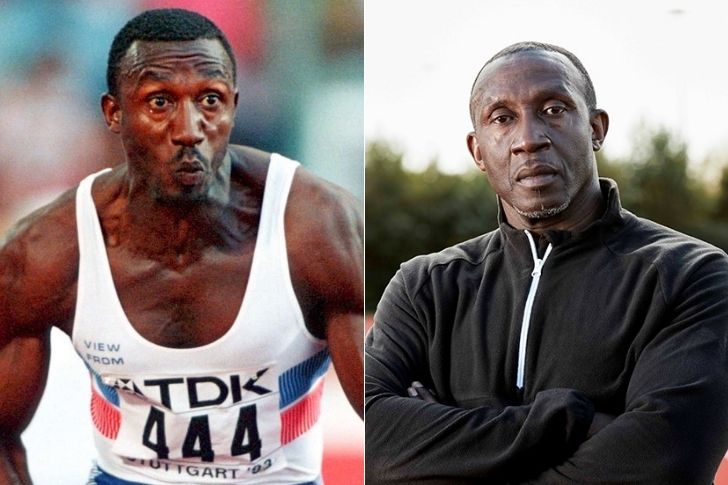 The only man who won gold medals in the 100-meter dash at all four major competitions open to British athletes, Linford Christie remains one of the most decorated British athletes of all time. He was the first European athlete to surpass the 10-second barrier in the 100-meter category and still holds the British record in the event. He's also the former world indoor record holder in the 60, 100, 4 x 100, and 200 meters relay event. Christie had won a total of 24 medals by the time he retired, which was more than any British athlete before or since.
In 1977, Christie competed in the London Youth Games for the borough of Hammersmith and Fulham. Initially, his track career was not promising, and he failed to make it to the Great Britain team for the 1984 Summer Olympics. Soon after, Christie trained with Ron Roddan and began to fulfill his full potential. He won the 100-meter dash at the 1986 European Championships. Since then, Christie went on and carved his name in sports history. After his retirement, he worked as a presenter for the BBC programs Garden Invaders and Record Breakers. He also landed a contract with BBC Sport—a wise investment planning for a new career.
Matt Biondi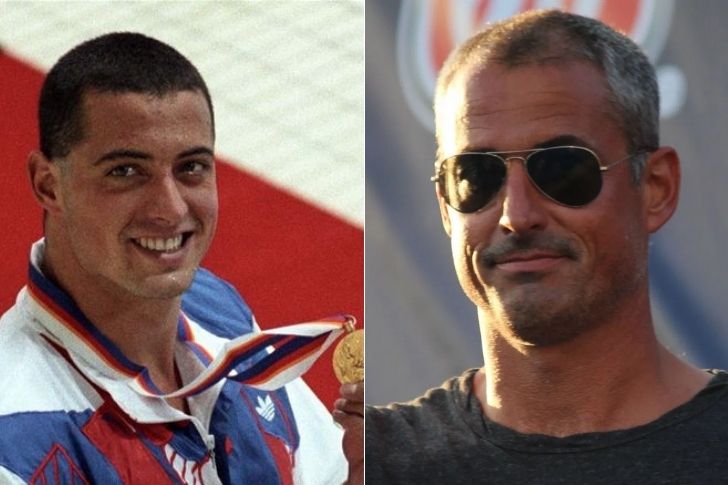 As a former competitive swimmer, Matt Bondi previously held world records in five events and won eleven medals in the Olympics. The swimmer participated in 1984, 1988, and 1992 Summer Olympic Games and won medals of eight golds, two silvers, and a bronze. He also set four records in the 100-meter and 50-meter freestyle categories during his career in the sport. He was inducted into both the United States Olympic Hall of Fame and the International Swimming Hall of Fame.
Early in his life, Biondi showed incredible abilities in sprint swimming. By his senior year in high school, the former athlete became a top sprinter, setting a record of 20.40 seconds in the 50-yard freestyle. He accepted a scholarship from the University of California, Berkeley, to swim and play water polo. Soon after, in the summer of 1984, Biondi surprised the swimming community by qualifying for the United States 4×100-meter freestyle relay at the Los Angeles Olympics. Since then, he has carved his name in the history of competitive swimming. He graduated with a degree in Political Economy of Industrialized Societies from University of California, Berkeley.
Maurice Greene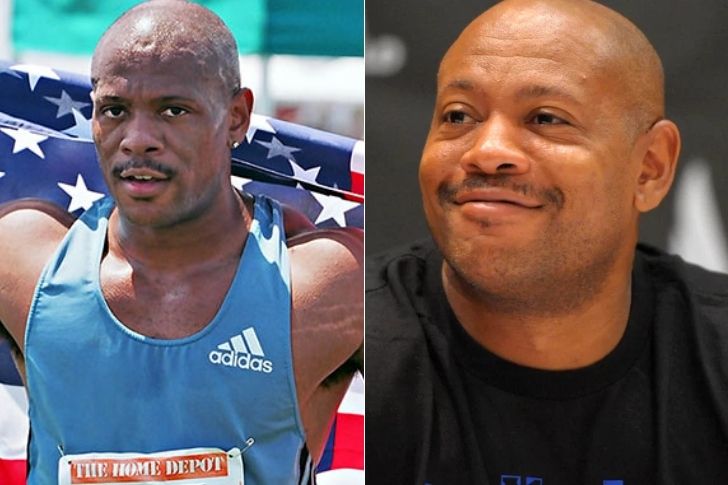 Maurice Greene is a former world record holder for the 100-meter dash with a time of 9.79 seconds. At the height of his career, between 1997 and 2004, Green won four Olympic medals and was a five-time World Champion. In 1999, he won three golds at the 1999 World Championships. In his high school years, he attended F.L. Schlagle High School, where he participated in football and track and field. After graduating high school, Greene received a track scholarship to the University of Kansas.
Afterward, he had his first major international tournament at the 1995 World Championships in Gothenburg, training under the tutelage of John Smith. Since then, it marked the beginning of Greene's 100-meter dominance by winning the title at the World Championships held in Athens. After years of success in his sports career, he announced his retirement in 2008 due to injuries—certainly, he had medical insurance. Greene went on to other opportunities, including his performance in the reality show Dancing with the Stars.
Melissa "Missy" Franklin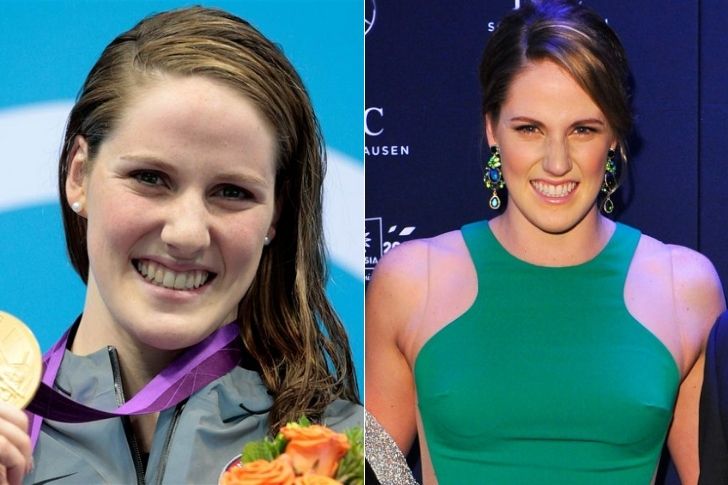 Melissa "Missy" Franklin brought honor to her country by winning the Olympics Gold Medal in swimming five times. It was a feat that made her one of the most-watched swimmers in the competition at a young age. However, the pressure of being an athlete soon took a toll on her after returning to the Olympics. The seasoned athlete admitted to having anxiety attacks and depression because of all the attention and pressure to perform better than before.
By the age of 23, Franklin decided to retire due to a chronic shoulder injury that could have gotten worse if she continued her career. Fortunately, she found another outlet. Missy has been into yoga and barre and spent time with various foundations too. She has also spent some of her investment money publishing her book titled "Relentless Spirit: The Unconventional Raising of a Champion."
Meryl Davis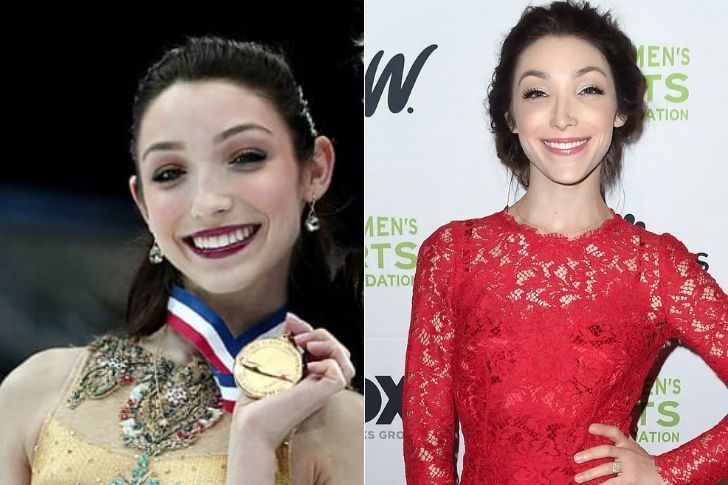 Meryl Davis may not be a champion as a solo ice skater, but she rocked the floor as an ice dancer together with her partner, Charlie White. The pair, together with their training partners, were the ones who took America to greater heights when it comes to ice dancing at the Olympics. They won silver in 2010 but brought home the coveted gold medal in 2014. They had been bringing home all US titles from 2009 to 2014, including two world crowns.
Today, Davis, along with her partner, White, has been inducted into the Skating Hall of Fame. She has played a part in building the Figure Skating in Detroit, an offshoot of the Figure Skating in Harlem program. Meryl Davis and her partner also know where to spend their investment money to help teach others the sport itself, making the training more accessible.
Michael Johnson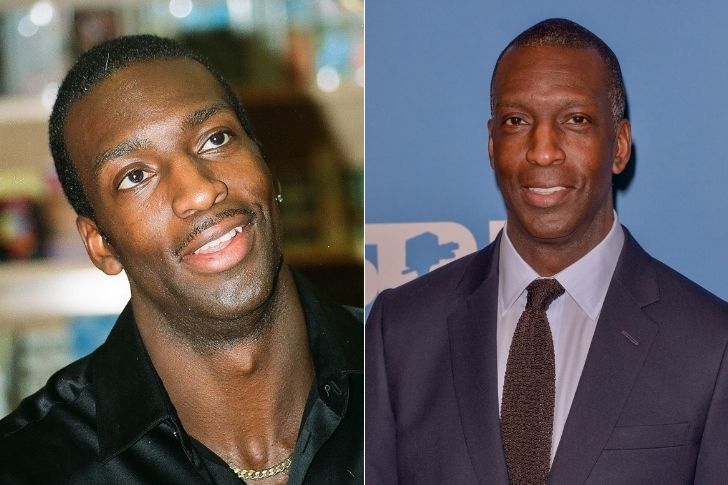 Like Superman, Michael Johnson became known as the fastest runner in history for the 200 and 400-meter races. He was the poster boy for the 1996 Olympics held in Atlanta, which, to his credit, he rightfully deserved after winning in both distances. After retiring from the track, he became a well-known commentator in the field of athletics. He was also part of the punditry team for BBC in the past two Olympics.
What is his regular job, you ask? Well, he is riding the helm of Michael Johnson Performance which serves as a training center in Texas for those who want to become athletes in the long run. He also takes part in sports clubs as well as federations across the globe. Though Johnson suffered from a serious medical condition when he was in his 50s, the athlete still managed to get back to his former self with training and dedication.
Michael Phelps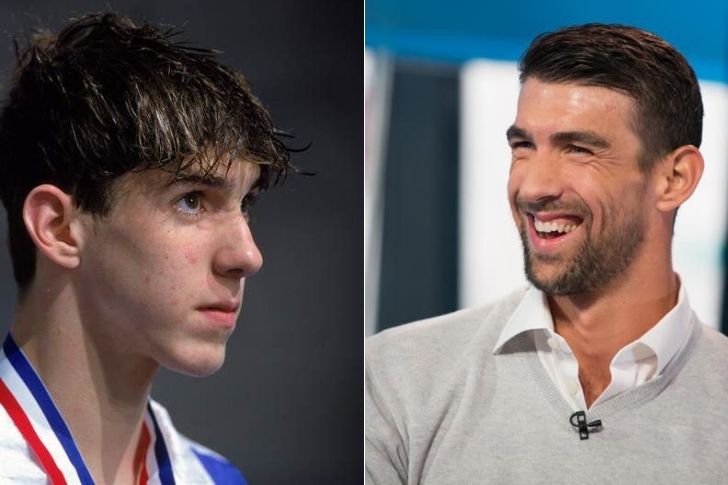 The mere mention of the name Michael Phelps will evoke the image of a record-breaking professional swimmer known across the globe. Today, he is known to have amassed 28 Olympic medals, one of the best records in swimming. Many assumed that Phelps had already retired from swimming in 2012. However, he returned to the waters for the Olympic Games held in Rio de Janeiro and simply dominated the competition.
After years of conquering the swimming industry, Phelps formally retired from the sport in 2016 and has no plans of returning to it. He is currently active as a mental health advocate and was part of the board of Medibio, which focuses on diagnosing mental health disorders. Paying his mortgage is not a problem since he has signed up with Colgate and other sponsors, allowing his net worth to climb considerably.
Michelle Kwan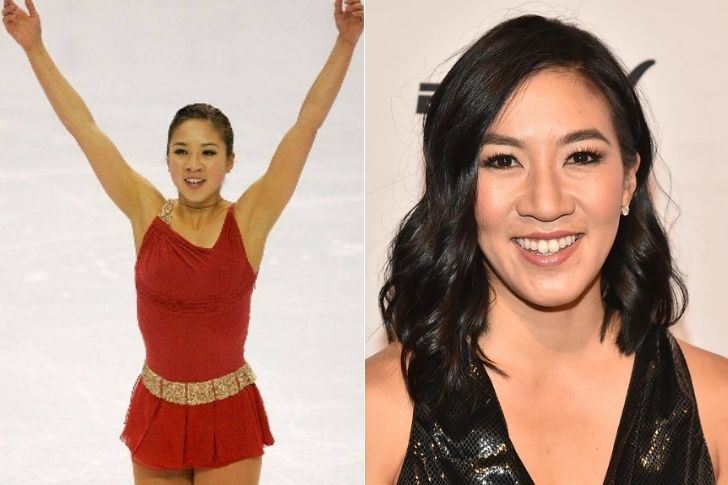 Michelle Kwan's background as an immigrant from Hong Kong and ending up winning two Olympic medals for the United States has become a source of inspiration to many. Kwan's record included nine U.S. championships, two Olympic medals, and five world titles. Though she hasn't won a gold medal at the Olympics, she brought recognition to her country, making her one of the most sought-after and well-decorated athletes on ice skating.
After retiring, Kwan looked for other avenues to explore and later got a degree in international studies from the University of Denver. She followed this up with a master's degree from the Fletcher School of Law and Diplomacy at Tufts University. She became a U.S. diplomacy public envoy and later worked in Hillary Clinton's presidential campaign and Joe Biden.  With all these achievements and titles under her belt, it would be an understatement to call her impressive.
Nancy Kerrigan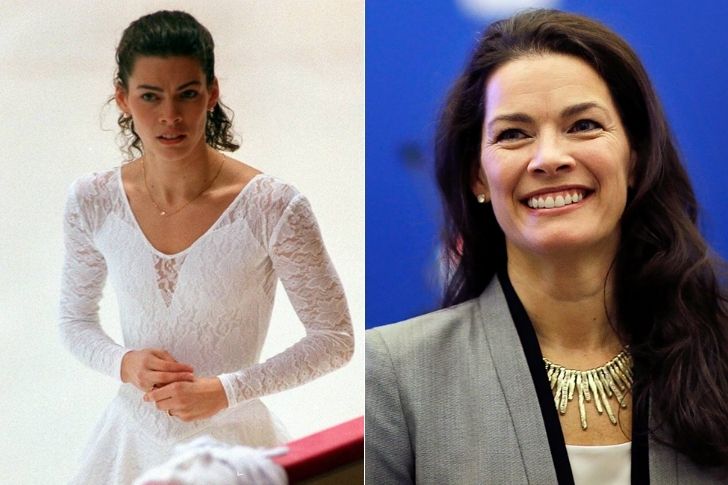 Nancy Kerrigan was one of the most-watched performers on ice skating back in the days as she and fellow skater Tonya Harding constantly competed. However, the fierce rivalry for a spot in the Olympics took a dramatic turn when Harding's ex-husband ordered someone to hit Nancy's right knee with a baton after a practice. Following the incident, everyone turned their eyes to her rival, Harding, who denied any connections to the crime.
Kerrigan lost her spot in the Olympics but later returned to the ice. She eventually took home a silver medal after losing to Ukrainian newcomer Oksana Baiul. After her ice skating career, Kerrigan appeared as a guest in several TV shows, worked as a TV host, and even a reporter. One thing is for sure; she has put her investments in the right place as her net worth is estimated to be at $8 million.
Nastia Liukin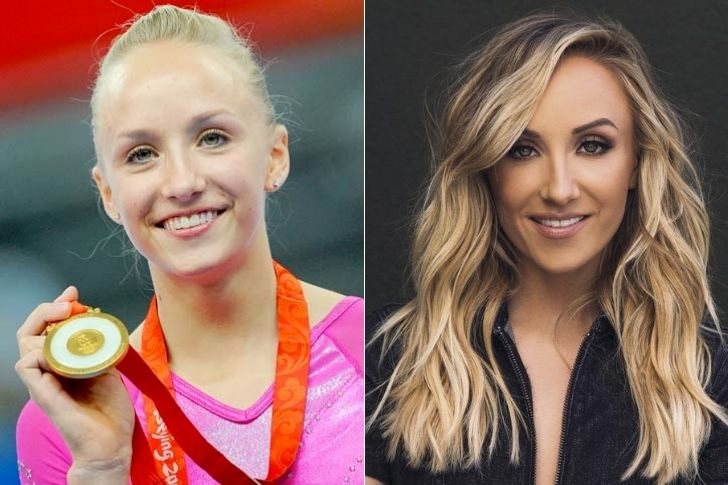 There was no doubt that Nastia Liukin would become a star gymnast since her parents were both champion athletes on the same field. During her professional career, Nastia bagged five medals in the 2008 Olympic Games in Beijing. Although she did not make it to the 2012 Olympics, she found other avenues to put her skills in. Besides participating in Ninja Warrior and Dancing with the Stars, Liukin has found different ways to share her knowledge and skills.
Liukin later put her investment money on various entrepreneurial projects, such as being an influencer. She is one of those who take the time to learn the ropes and exercise caution when working with different brands. She has also launched her own line of beauty products, and it seems she is doing well in her new ventures outside of being a gymnast.
Natalie Coughlin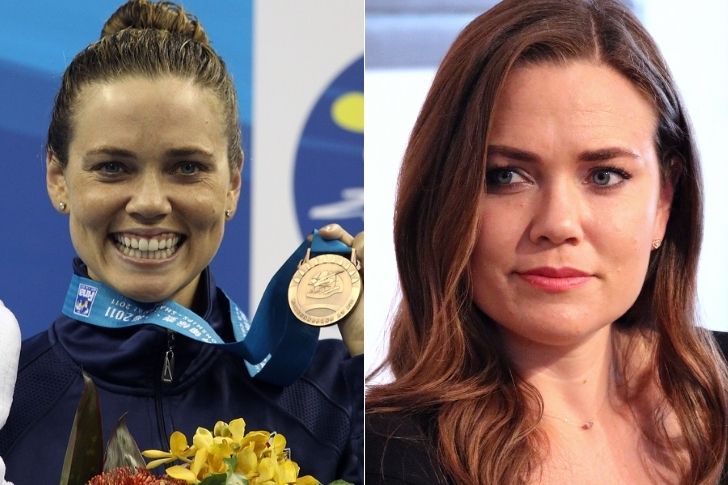 Natalie Coughlin has certainly come a long way from being an Olympic swimmer. Right now, she's busy managing her investments and businesses, which includes a wine brand founded together with Shaina Harding. The combination proved to be a success as Coughlin studied more about different types of grapes and others. Her love for wine was because of her parents, who loved to go to Napa Valley to sample different wines.
The 12-time Olympic medalist impressed the audience with her strong performance in the water and became known as one of the most decorated female swimmers from 2004 to 2012. Since then, Coughlin showed her prowess in winemaking by creating Gaderian Wines with Harding. She took on the promotional aspect of the job, while Harding was the one who crafted the wine. For sure, Gaderian Wines will be making a comeback once the global crisis is over.
Oksana Baiul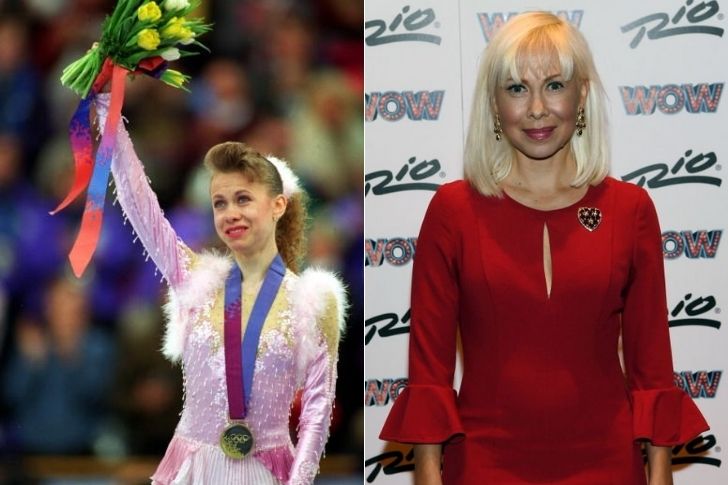 Oksana Baiul stole the thunder from rivals Tonya Harding and Nancy Kerrigan in the Winter Olympic Games in 1994. It was the same year when the rivalry between the Kerrigan and Harding boiled to an all-time high. Fortunately, the then 16-year-old Baiul showed that she was made from sterner stuff as she impressed the judges in her routine.
Baiul, later on, took the role of Sonja Henie, a Norwegian-born Olympic gold medalist who later became a star. She went on to be a host of a live show in Las Vegas too. She retired from being a skater when she was thirty-three years old because of a health issue. Thanks to the royalties from her book and her skating apparel, Baiul has garnered a considerable net worth, stopping her from worrying about getting a personal loan. Nowadays, the former skater lives comfortably and occasionally reaches out to her fans.
Paul Hamm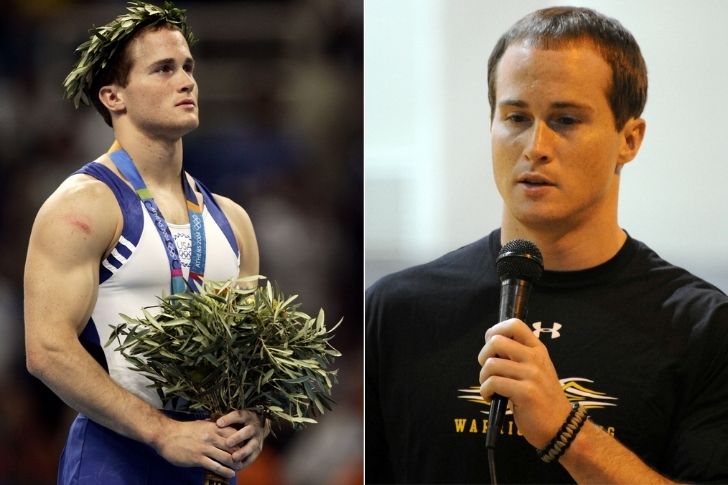 Paul Hamm bags the title of being one of the best male gymnasts in America of all time. He won gold at the all-around event back in 2004 at the Olympics in Athens, making him the only American gymnast who won the all-around event for the Gymnastics World Championships at the Olympics. Although his gold medal had become controversial due to a scoring error with one of the competitors, Hamm retained his gold medal plus two silvers.
After he missed out on joining the team for the 2008 and 2012 Olympics, Hamm set his sights on a different competition, like the Japanese version of the Ninja Warrior. In 2018, Hamm joined other Olympic athletes for the American Ninja Warrior: Ninja vs. Ninja segment but failed to reach the end. He is currently working as a coach at the Premier Gymnastics Academy, where is he is putting his investments in training future athletes.
Peggy Fleming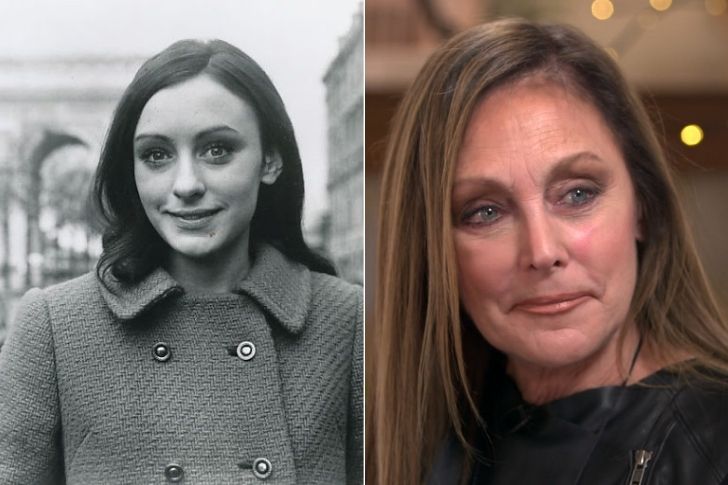 Peggy Fleming rose to fame after becoming the figure skating champion in 1968, just two years after bagging the world champion spot. This was the only gold that the US brought home during the Winter Olympics since the plane crash that took the life of the entire figure skating team seven years prior to the event. The incident naturally put Flemming in an interesting position. Fortunately, the athlete was able to nail her performance and bring home the sentimental medal for her country.
Her bringing home the gold medal made her into a pop culture icon and was soon seen in various TV specials and even got the chance to be serenaded by Gene Kelly himself. Afterward, Fleming became a television analyst, survived a chronic medical diagnosis, and even became a product pitchman. Her parents' investments in her career have certainly paid off, with many competing for the Peggy Fleming trophy.
Ryan Lochte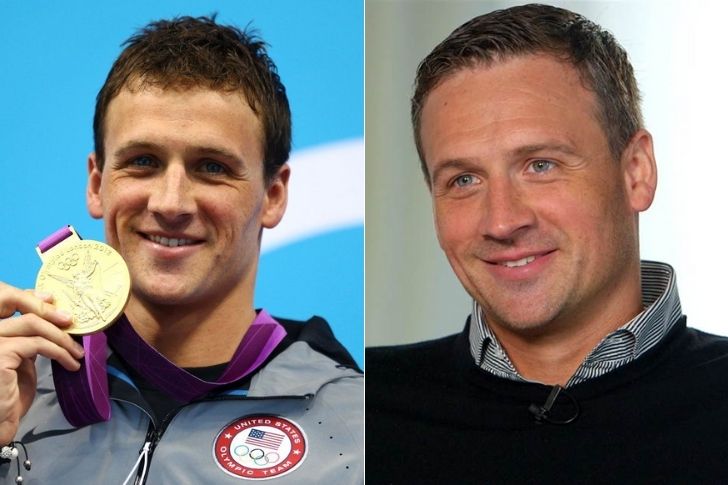 At the height of his career, Ryan Lochte was one of the most decorated swimmers in the United States. He was able to bag his first-ever gold medal at the 2006 Olympic Games in Athens when he was just 20 years old. From 2004 to 2016, he managed to collect 12 Olympic medals and plenty of sponsors. However, his career got marred by two controversies that affected his career considerably. It was also the start of the athlete's fall from grace.
Lochte revealed in an interview with Alex Rodriguez that he squandered his investments quickly because of his lifestyle. Although he did downsize from his mansion to a smaller apartment, he was nearing a financial crisis until Rodriguez stepped in. Now, Lochte has finally stabilized his income by doing swim clinics and speaking engagements, plus he has been setting aside money for him and his family.
Sanya Richards-Ross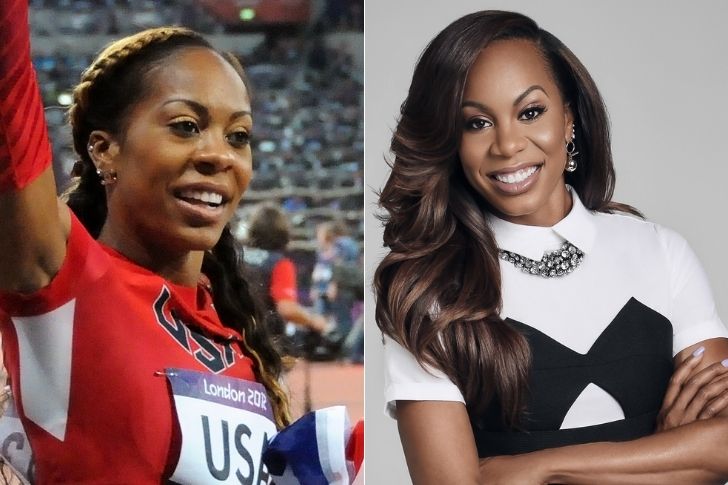 The pride of the United States, Sanya Richards-Ross, was best known for being a successful 400meter runner. She is also proud of the three gold Olympic medals that she bought home from three different Olympic Games. She was able to win her first gold in 2004 and then again in 2012. She was also ranked as the best 400m runner globally from 2005 to 2009, then back in 2012. Unfortunately, an injury to her hamstring forced the athlete to wrap up her career on the track field.
Fortunately, Richards-Ross found a different path through TV hosting. Today, Sanya is the host of Central Ave, a multicultural entertainment news magazine that will air on Fox. However, this isn't the first time that she will appear on TV.  Sanya also appeared in the reality TV show, Glam, and Gold. Her new project does help add more investment money to her name for her and her family's future.
Sarah Hughes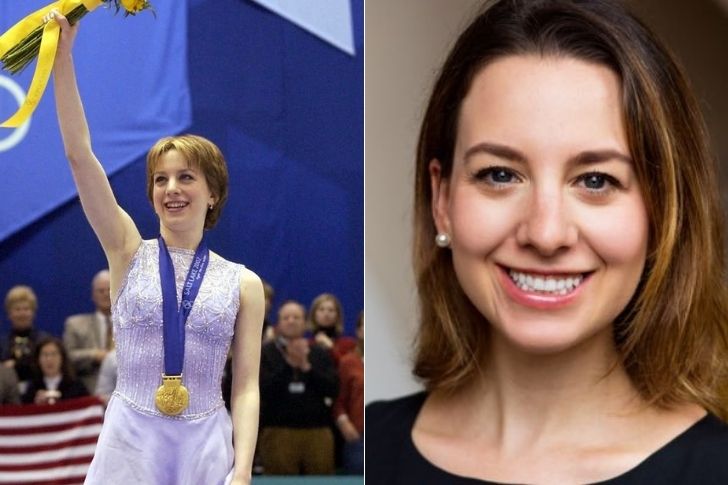 Sarah Hughes was born for the skating rink since she has always followed her dad onto the ice rink ever since she was just three years old. So, it's not surprising that Hughes later became one of the youngest skaters who won the gold medal. She also carries the distinction of being the only Olympic gold winner who hasn't won a world or even a U.S. title in skating.
What did she do after retiring from the ice rink? Well, it appears that Hughes went on to get a degree in Yale though it took a while before she was able to finish. This was because of competing further in the Olympics. She also filed for a leave of absence because of a health issue. It wasn't easy transitioning from one career to another, but Hughes managed to pull it off.
Sasha Cohen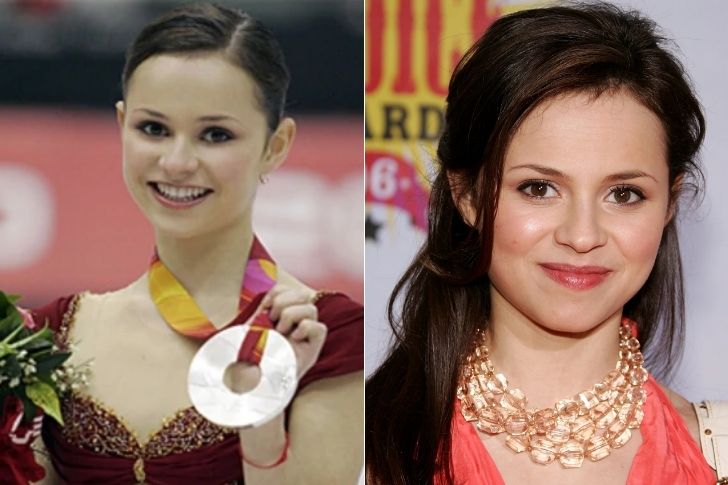 Sasha Cohen began her career as a gymnast before becoming a skater when she was seven years old. She then became a silver medalist in the 2006 Olympic Games. Afterward, Cohen bid goodbye to competitive skating then later appeared in Stars on Ice. Although she came out of retirement for the 2010 Olympics, she wasn't able to join the team. She went on to set her sights on a different venture.
It appears that Cohen has traded her career as a figure skater to become a disruptive change analyst for Morgan Stanley. She also took the time to contribute to the documentary, The Weight of Gold, which showed the struggles that Olympians faced after their career as athletes. Her work has kept her grounded, and her money turned to investments for her and her growing family. She recently welcomed a bundle of joy into her home with her fiancé.
Shannon Miller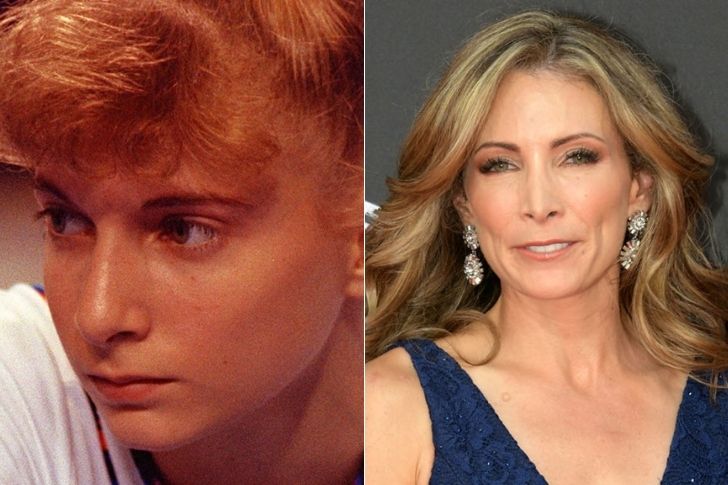 For her start in gymnastics, Shannon Miller began taking lessons when she was five years old, and at nine, she attended a training camp in Moscow. By 12 years old, she already had the chance to showcase her skills at the 1989 Olympic Festival, finishing in third place. Since then, Shannon has become the most decorated US female gymnast in the history of the Olympics, winning an impressive seven medals.
By the time she bade farewell to the sport, Shannon already had numerous achievements under her name, including winning the 1996 Olympic's balance beam competition and joining the gold medal-winning team, the Magnificent Seven. She then returned to her studies and eventually graduated with a Bachelor of Business Administration degree in marketing and entrepreneurship. With that said, the former gymnast still takes time to share her experiences and tips with aspiring gymnasts, molding them into becoming a new generation of talented athletes.
Scott Moir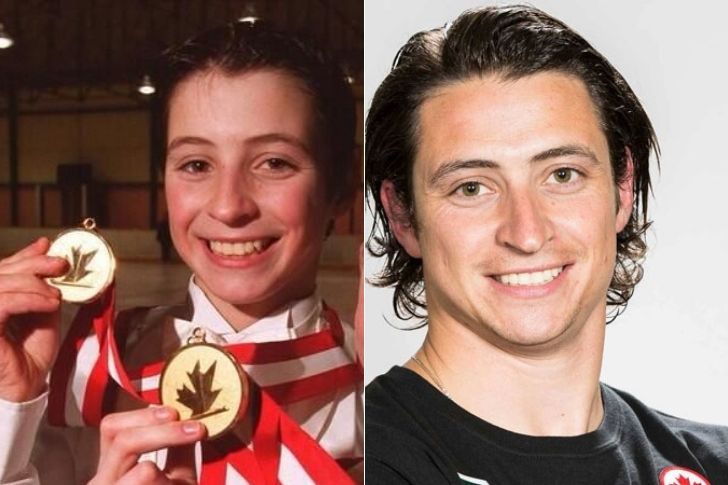 With a family filled with talented ice dancers, it's no wonder Scott Moir eventually followed suit. The younger brother of former ice dancer Danny Moir and cousin of Sheri Moir, Scott began his journey into the sport when he was ten years old. Through the years, paired with Tessa Virtue, the duo has made plenty of achievements, such as winning the 2010 and 2018 Olympics and the 2016-17 Grand Prix Final.
After bidding farewell to the ice rink in 2019, Scott worked as a consultant coach for both team and solo skaters. More recently, however, the former ice dancer is reportedly making investments in his very own facility, a branch of Ice Academy of Montreal, his former training center. With his mother and cousins set to be a part of its staff, perhaps it's safe to say this upcoming project will be successful for both Scott and, most significantly, the trainees.
Tara Lipinski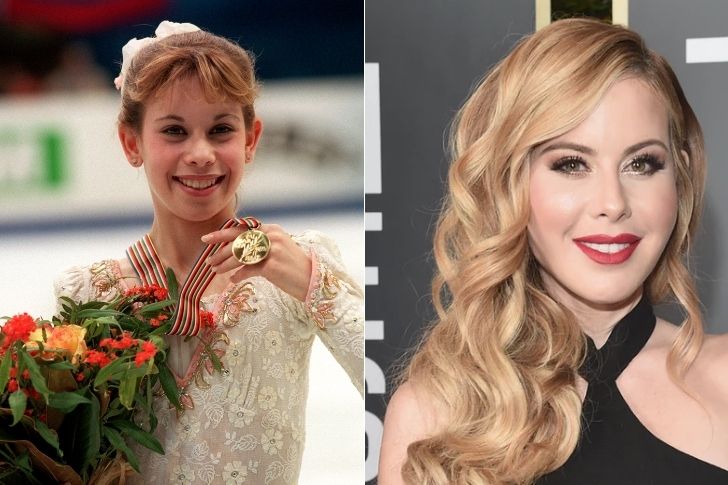 More often than not, many of our lifelong goals are deeply rooted in our childhood. Well, such was the case for former figure skater Tara Lipinski. While watching the 1984 Summer Olympics, a two-year-old Tara stood on top of a big bowl and pretended she was one of the competition's gold medalists. A few years after, thanks to her hard work and determination, Tara has had the chance to relive that childhood moment numerous times. Instead of a bowl, however, Tara stood on an actual platform and a real gold medal.
By the time she bade farewell to her career on the ice, Tara has taken credit for being the youngest skater to win the World Professional Figure Skating Championships. Since then, she has transitioned to her second career of choice – being a commentator. Alongside fellow figure skater and good friend Johnny Weir, Tara has received praise for making the sport even more entertaining, especially to new fans.
Shalane Flanagan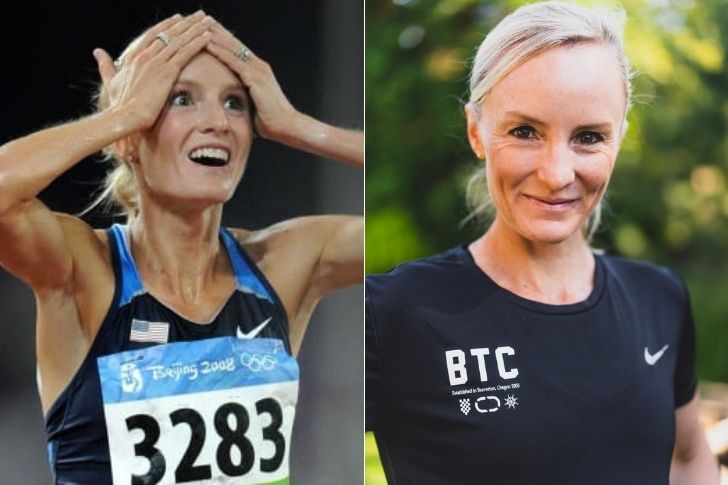 Like her mother and father, who were both skilled runners and marathoners, Shalane Flanagan has made numerous achievements throughout her career before retiring in 2019. Beginning her journey in high school, Shalane had a knack for track and cross country, though she also excelled in swimming, soccer, and painting. By the time she was in college, she already won two cross country races before receiving her degree!
With a silver medal from the 2008 Olympics, a bronze from the 2011 IAAF World Cross Country Championships, and a victory in the 2017 New York City Marathon, among other wins, it's safe to say Shalane bade farewell from the sport happy and contented. Even so, fans of the athlete need not worry because she won't be far from the tracks. Along with her retirement announcement, Shalane also said that she'd continue as one of Bowerman Track Club's head coaches, the team she played for throughout her career.
Simone Biles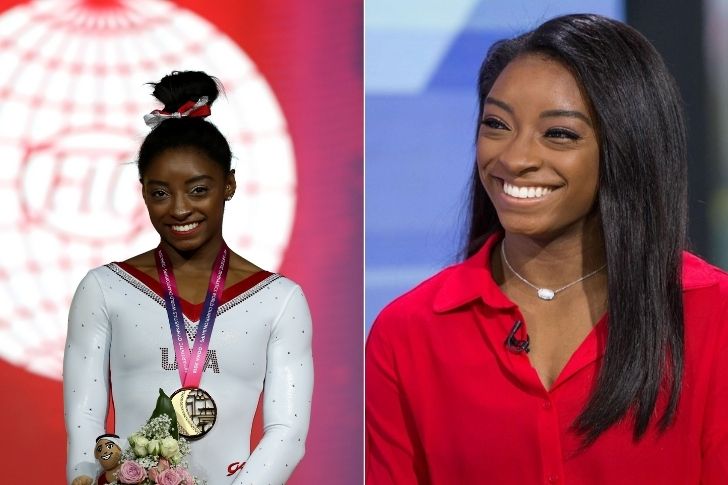 Of course, we all have things we are passionate about. For Simone Biles, that is gymnastics. Initially going to a public school, Simone eventually opted for homeschooling. That way, she has more time to train and improve her skills. Well, with the gift of retrospect, this investment has since paid off.
Today, Simone has become the most decorated American gymnast, winning 30 World Championships and Olympic medals. Colleagues, fans, and observers have since echoed that she is the greatest gymnast of all time, thanks to Simone's copious achievements so far in her career! Despite the praise, Simone shows no signs of taking it easy and still pushes herself to be even better. Well, with a firm ideal such as hers, it's safe to say Simone also inspires, both directly and indirectly, many people aspiring to become talented gymnasts like her.
Summer Sanders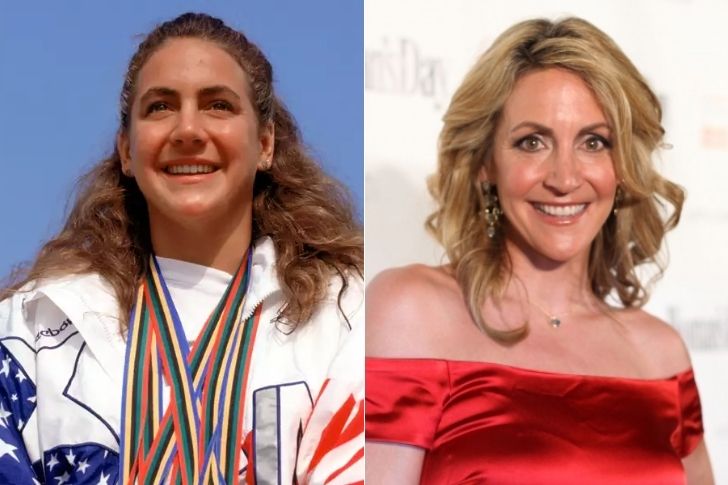 We all have someone we aspire to be like. For Summer Sanders, this person was her older brother Trevor, a talented swimmer. In fact, at just three years old, Summer could already swim a lap! Soon after, she continued her training and participated in competitions, including the 1988 Olympic Team, which also established her presence in the swimming community.
Before her career as a reporter and sports commentator, Summer was a professional swimmer, taking credit for winning events such as the 1991 World Championships 200m butterfly, the 1991 Pan-Pacific Championship, 200m butterfly, and 1992 Olympic Games 4x100m medley relay, among many others. Since then, she has become a TV personality in the entertainment industry, well-known for her hosting gig in shows like The Sports List, Skating With Celebrities, and as a correspondent for Good Morning America. With that said, she has also dabbled in the writing business, publishing her book, Champions Are Raised, Not Born in 1999.
Scott Hamilton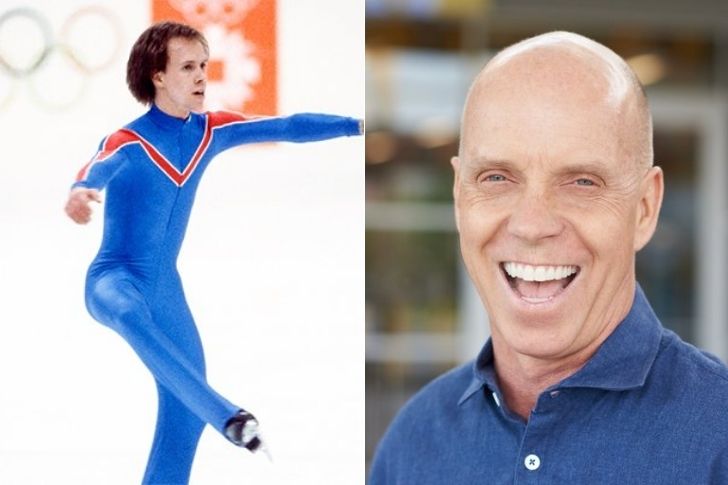 With a fondness for figure skating, Scott Hamilton eventually began his training when he was 13 years old, under the tutelage of former Olympic champion Pierre Brunet, with some financial support from Helen and Frank McLoraine. Throughout his career, Scott garnered a skyrocketing degree of praise and recognition from audiences and colleagues alike. Along with his creative and innovative footwork sequences, Scott also became known for his signature backflip, a move he often incorporated in his routines.
Along with landing a spot in the United States Olympic Hall of Fame in 1990, Scott also received the honor of being the first solo male figure skater ever awarded a Jacques Favart Award. Since then, he has dabbled in several stints in the entertainment industry, most notably as a commentator for skating events. He also participates in numerous charitable works and even founded his very own Scott Hamilton Cares Foundation, not to mention he's also a Special Olympics Global Ambassador.
Tessa Virtue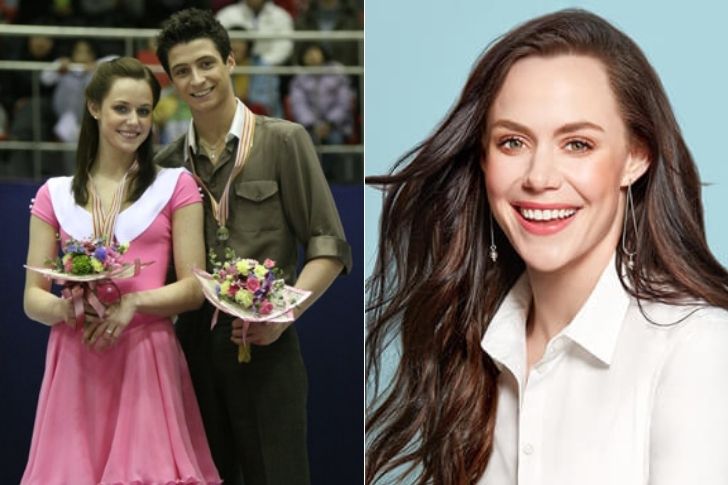 Award-winning Tessa Virtue used to dominate the ice skating rink from the mid-2000s to the late 2010s. She had bagged in several awards throughout her career, such as the 2010 and 2019 Olympic championships with her partner Scott Moir. She was also a three-time World champion in the years of 2010, 2012, and 2017. If those are not enough, the 31-year-old athlete also brought home three Four Continents championship awards in 2008, 2012, and 2017.
Of course, as a Canadian, the ice dancer won the Canadian National Champion a whopping eight times. There're several winnings Tessa had won over time, proving her incredible ice dancing skill. She, however, took her last bow in 2019, leaving a legacy that's hard to match. Tessa and her dance partner, Scott, still get the credit of being the longest-standing ice dance team in Canadian history, skating for more than 20 years together. These two are even considered the greatest ice dancers of all time.
Usain Bolt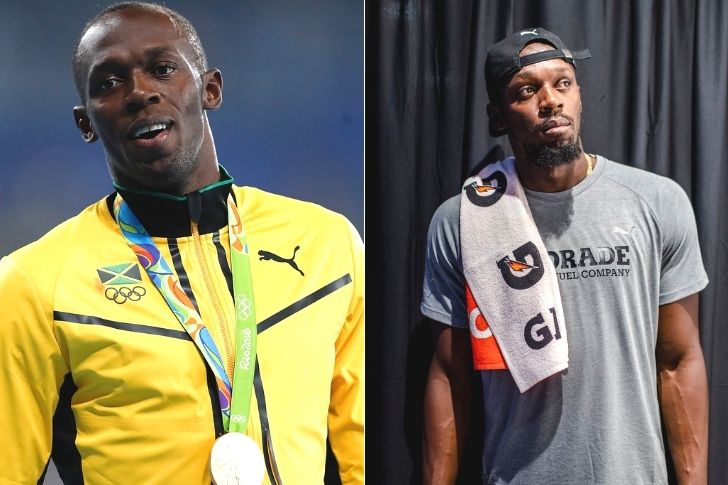 It seems to us like the one who will beat Usain Bolt's phenomenal speed in sprinting isn't born yet. Though he's already retired, the 34-year-old sportsman is still considered the greatest sprinter of all time. He holds the world record in the 100, 200, and 4×100 meters relay.
The eight-time Olympic gold medalist is the only sprinter who won the Olympic's 100 and 200-meter dash three times in 2008, 2012, and 2016. Usain eventually rose to international prominence for his double sprint victory at the 2008 Beijing Olympics, making him the first athlete who held the two world record times since it started to turn fully automatic. The degree of media attention he received then was beyond palpable, and they even christened him with the name Lightning Bolt. Usain made his final run in 2017, bagging in that year's World Championships.
Venus & Serena Williams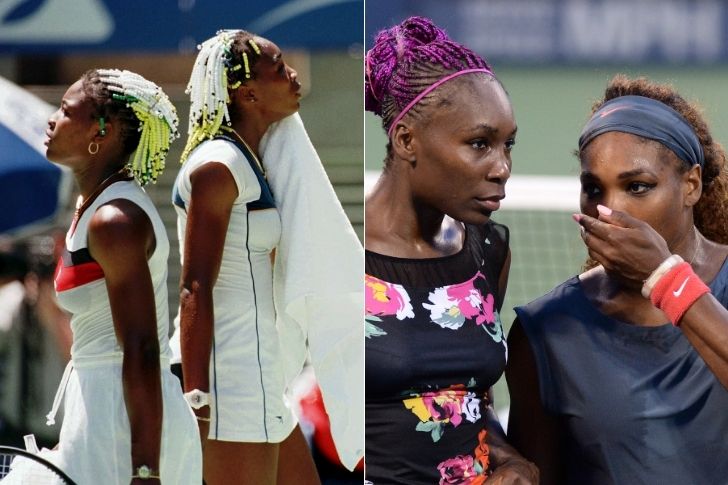 Venus and Serena Williams, famously known as the William sisters, are both the queens of professional tennis. Venus is a seven-time Grand Slam winner, while her younger sibling has won 23 times. Playing on the same field, the two have already faced each other, but they never take it personally. They both play professionally, becoming the first two players who have played in four consecutive Grand Slam singles finals.
This sport also paved the way for Venus and Serena to become very close, watching each other's matches and even cheering for one another. They never turn into rivals and are even ranked as the world's No. 1 player in the Women's Tennis Association. The investments they have made in this field are immeasurable, and it doesn't only yield them success and fame but also a strong bond that no competition can break.
Yuna Kim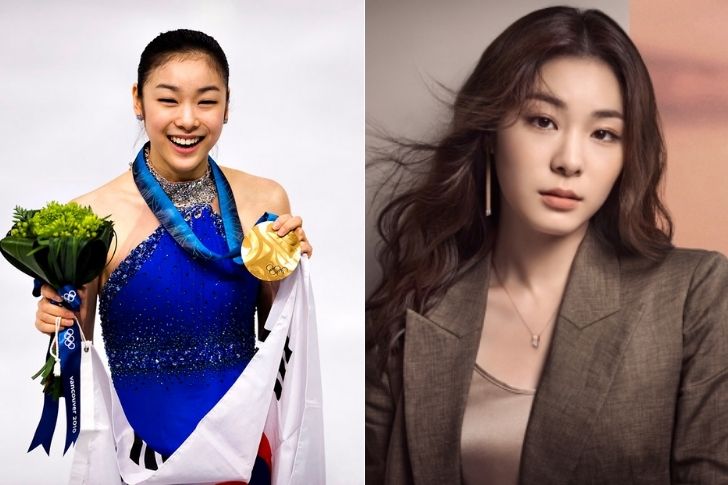 Yuna Kim or Kim Yuna is one of the most famous figure skaters in the world, and here's why. She's not only an Olympic champion; she's a two-time World champion, a silver medallist, a Four Continents champion, a three-time Grand Prix Final champion, and the list goes on. The 30-year-old player gets the honor of being the first South Korean figure skater who won the ISU Junior Grand Prix, ISU Figure Skating Championships, and the Olympic Games.
She's also the first female skater who won every major international competition and completed the Career Super Grand Slam after winning the Junior Grand Prix Final and Junior World Championships. Among the many credits she has, she's also named Queen Yuna, and it's easy to see why. Yuna is one of the most recognized athletes in South Korea and the world, making her a part of the Forbes Korea Power Celebrity.
You've Reached The End