Didn't Make The Cut: TV Shows That Will Soon Be Canceled
Fuller House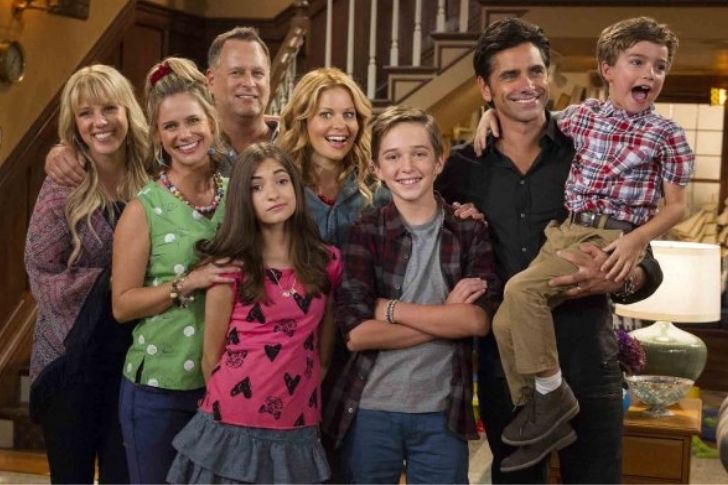 A story relying on nostalgia alone can only go so far. Luckily, Netflix's Fuller House managed to balance nostalgia and narrative before finally bidding farewell to its fans for another time.
After the original show's eight-season run in the '90s, Fuller House brought back some of the original stars to reprise their acting credit and further explore their characters' lives along the way. However, though the show may still have its fan base from its initial run, most of its viewers didn't stay too long for the series – especially since Netflix has many shows in its catalog. With the show's ratings declining after each season, Fuller House's cast and crew have agreed that ending the show on the fifth season is a fitting conclusion for their characters' journey.
Criminal Minds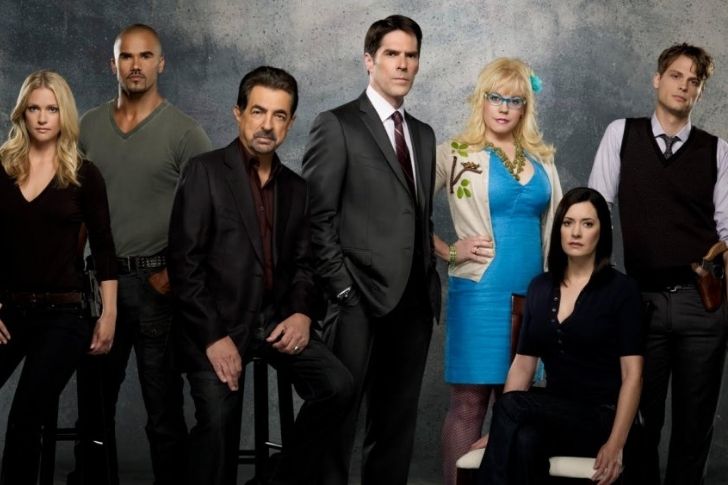 With a series already exceeding 300 episodes, crime drama Criminal Minds had finally been canceled. Since the show's inception in 2005, Criminal Minds was one of the most-viewed series on TV, with viewers looking forward to whatever crimes the story's Behavior Analysis Unit will solve next.
Unfortunately, with the show's number of episodes gradually decreasing through each season, it became apparent that enthusiasm for the series was slowly running out of gas. What started as a show with 22 episodes during its first season ended after its 15th season, with only ten episodes. The main reason for the decision to cancel the show was because of its dwindling ratings — and its ratings dwindled due to a few factors, including the choice to replace old actors with new ones, and the gargantuan production costs.
Bless This Mess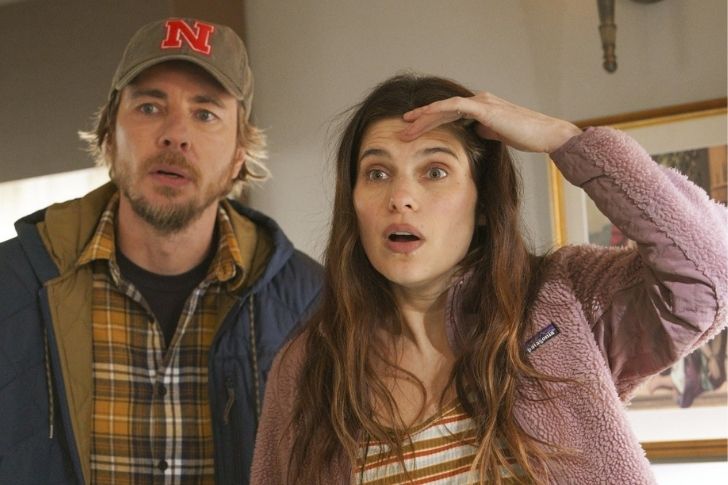 What started as an idea from indie filmmaker Lake Bell, the TV sitcom Bless This Mess had become a beloved story for its viewers. It featured the story of a couple adjusting to their new life on a farm The show did have the potential to feature different plot points since it began. Throughout its 2-season run, Bless This Mess showed its characters go through many scenarios and gave viewers more reasons to be attached to the story.
Unfortunately, the show's fans had to bid farewell too soon after the show's series finale on May 5, 2020. Though it only had a relatively small following, it is safe to say that Lake Bell deserves all the credit for coming up with something that was interesting. Indeed, fans are still waiting for Bell's next project.
Altered Carbon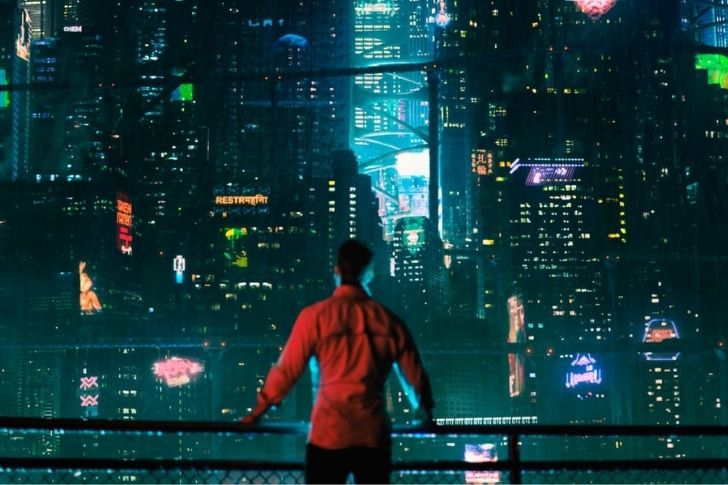 The sad thing about waiting for something new is that the excitement gradually wears off the more you are made to wait. And for Netflix's sci-fi series Altered Carbon, this was one of the reasons behind the show's unfortunate cancelation. With a two-year gap between the show's two seasons, and a relatively convoluted story, many of its viewers eventually lost interest – season 1 ended with only a million viewers compared to the 2.5 million viewers it had when it premiered.
For Altered Carbon's season 2 release, the show returned with even fewer numbers than the previous season. Sadly, not even Marvel's Falcon actor, Anthony Mackie was able to give the show the numbers it needed. This proved to Netflix the need to shift their investments towards other projects. Well, at least the two seasons and their animated movie won't be leaving the streaming service anytime soon.
Bojack Horseman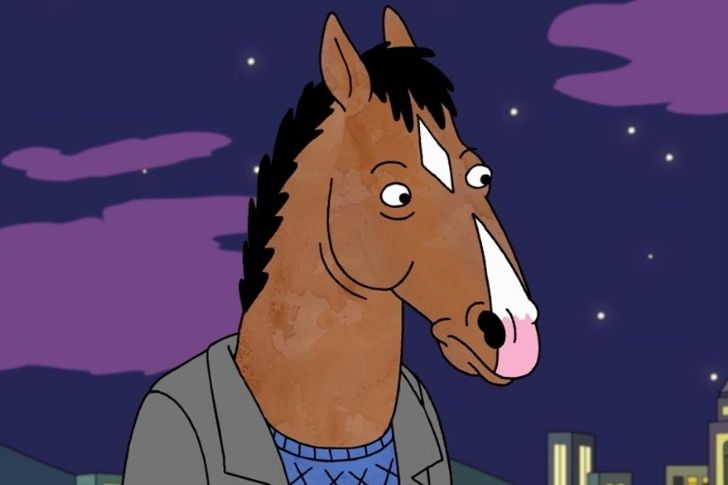 Many people will agree that a story should end while it is still in its prime rather than dragging on until it runs out of gas entirely. Luckily, for Bojack Horseman's case, it was the former. Before the show started preparations for its sixth season, Netflix executives gave the creator of the hit animated comedy series a heads-up that this will be their last one. Thanks to this condition, the show's creators got the chance to wrap up the story as neatly as possible – without any cliffhangers that inevitably lead to nowhere.
Though fans are generally unhappy about the show's cancelation, the show's cast and crew assured them that it was for the best. After all, it is better to end a series with a bang than with a whimper.
Vikings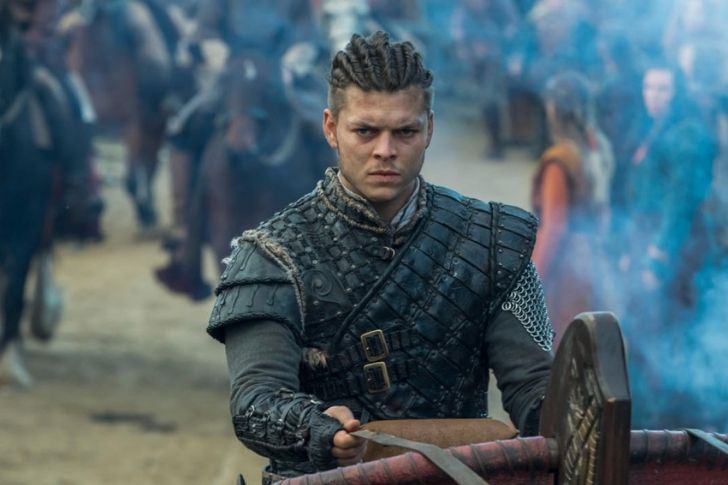 History channel's first scripted series, Vikings, has finally reached the end of its voyage. Fortunately, like the mythological bird, the Phoenix, the show's conclusion became the beginning for a new spin-off – which means fans of the show need not worry.
Since the show's beginnings in 2017, fans were engrossed by the events and characters that the story revolved around. When the fifth season premiered, fans received news that the show's sixth season will be the last. Of course, they weren't too happy about it. Fortunately, studio executives were quick to follow-up with another announcement that they'll be making investments toward a spin-off series. To add more seasoning on this feast, Vikings' creators will still be in charge of the spin-off, giving them a chance to introduce a brand new story while expanding the Vikings universe.
Broke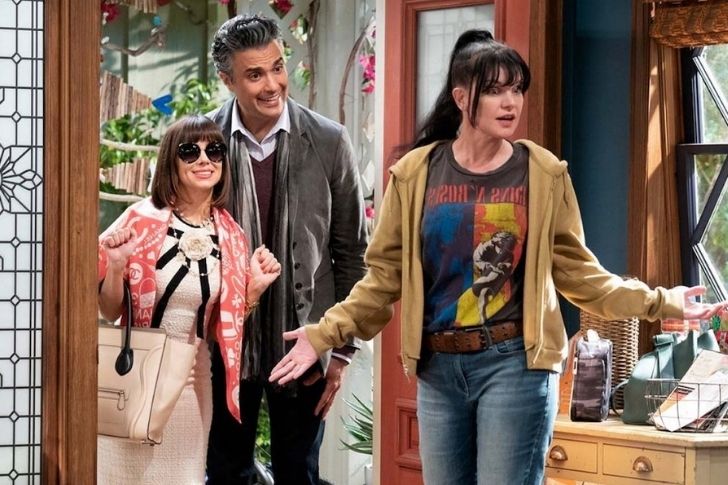 A show indeed loses a lot of its value when it unnecessarily drags itself further with episodes full of substanceless fillers, and the same can be said when a show ends before it could even blossom. That was the case for CBS's new show, Broke. While the show's first season was airing, executives behind the comedy sitcom announced that season 2 won't be happening.
Although the show's fans have defended and praised it, Broke's ratings spoke otherwise. Out of CBS' eight comedies airing at the time, the show's ratings could only bring it to seventh place in the rankings. Though the show ended before it could even begin, its lead actress, Pauley Perrette, gave a lot of credit to fellow cast and crew members for the experience, claiming that it helped her be more optimistic in work and life.
Lucifer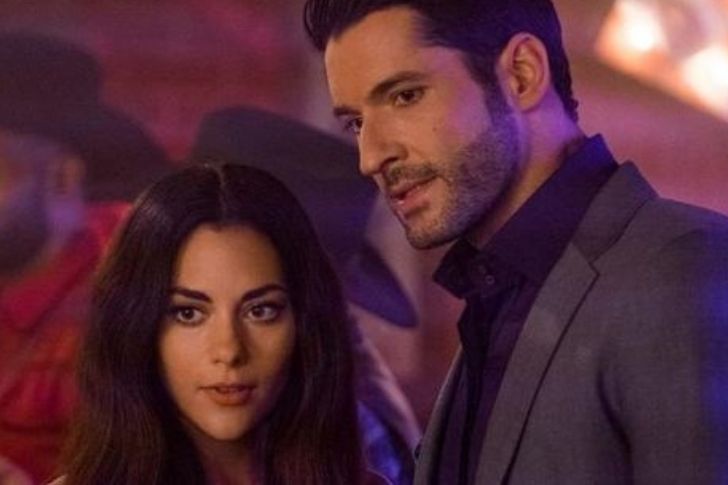 The much-loved supernatural-crime-comedy Lucifer is nearing its end. After Fox first canceled the show after three seasons due to it only gathering a small number of viewers, Netflix came and helped the series continue its run — and it performed even better than before.
With the show holding a massive fan base and currently running its fifth season, it is safe to say that reviving Lucifer was one of Netflix's wisest investments. Fortunately, in recent news, Netflix executives have announced that the show will have one more season's worth of story to be told – which is great news for fans, especially since the fifth season was initially planned to be the last. With this little spark of good news, fans will at least have another season to look forward to.
Party Of Five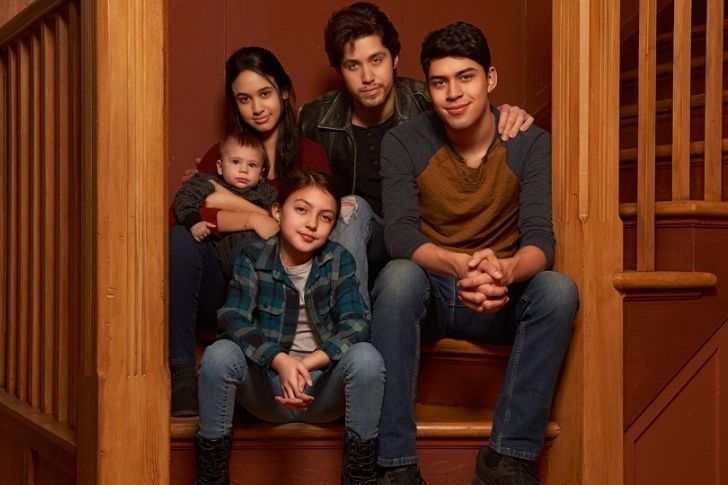 The show's first season started with relatively low ratings, only for it to drop even further by its finale. It was only inevitable that the show got the receiving end of the production company's proverbial ax.
Though the family drama's first – and, sadly, only – season was received with praise from viewers and critics alike, it wasn't able to gather enough of an audience to justify the production company making further investments for a second season. The show's one-season run may seem like a breeze to watch, but if combined with the original series, fans will have a total of seven season's worth of story to follow. Although the two iterations tell a different story, both the reboot and the original series revolved around a family's touching story of staying together, no matter how trying the situation may be.
Carol's Second Act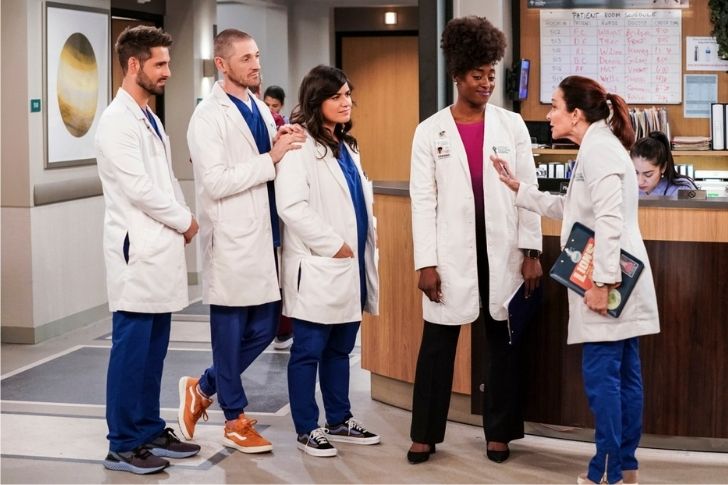 For sure, a show's success involves a certain degree of participation from its audience. After all, a live same-day viewer count is crucial to a show's success in the long run. Carol's Second Act is a medical comedy that was among the shows that CBS decided to cancel due to low ratings. CBS replaced it with a new and potentially more profitable show.
Even if the series was praised for its quality storytelling, it failed to acquire the requisite number of viewers to justify continuing the production. Unfortunately, it slowly became clear that Carol's Second Act wasn't all that interesting to viewers, and the show eventually got canceled. What's sad is that many critics said the show had potential, and that it had every opportunity to turn itself around, but it didn't.
October Faction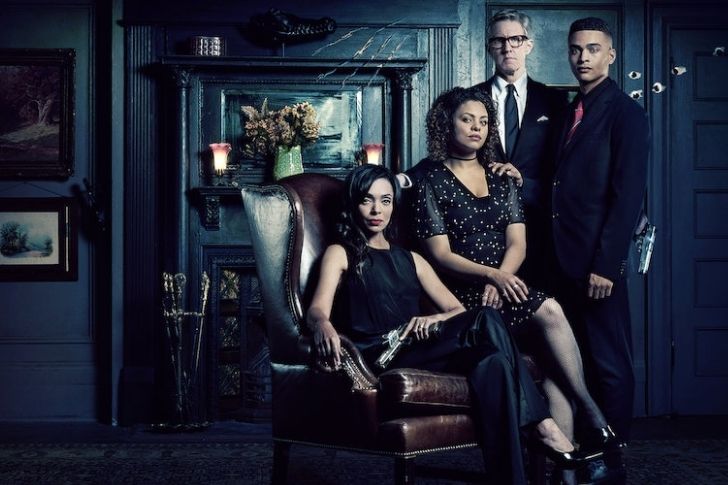 Sometimes, the level of success a TV show can receive is also affected when it is released. Netflix's October Faction is one such example. Though the show's first season was well-loved by its audience, October Faction was released around the same time its fellow horror series Locke and Key was also running in Netflix's streaming service, ensuring competition between the two.
Because Lock and Key ended up doing better in the ratings, Netflix concluded that focusing their investments on this other series would be more profitable than splitting it with October Faction. With the show's unfortunate cancelation, fans were left hanging as it were. The show was a comic book adaptation, and a lot of fans of the comic series were infuriated to learn that the show had been canceled.
Almost Family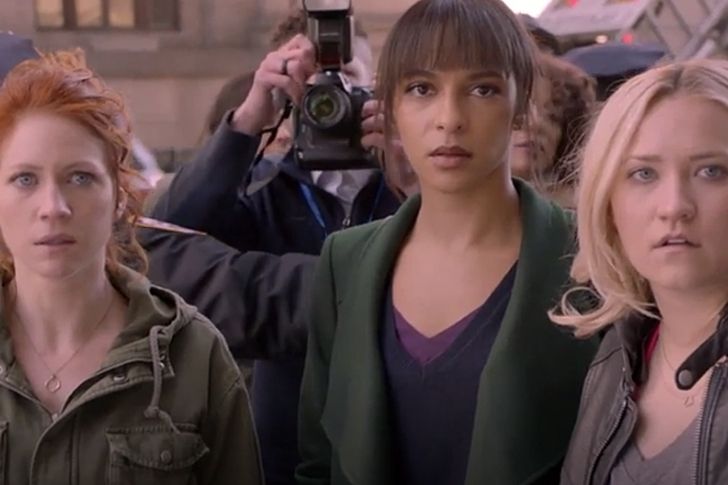 Most of the time, a show's potential becomes apparent during the premiere of its pilot episode. Unfortunately, for Almost Family, it seemed like the show was doomed to fail from the start. Like adding fuel to the fire, news arose that Almost Family's lead actor was involved in a case of physical harassment. The news was released just hours before the announcement of the show's cancelation.
Though the actor's lawyer denied the accusations, it didn't help in any way to increase the show's ratings. In fact, the show was, for all practical purposes, dead on the water. By the end of its first season, Almost Family was bombarded with negative reviews from viewers and critics alike, claiming that the show failed to convey any coherent story until its inevitable end.
The Society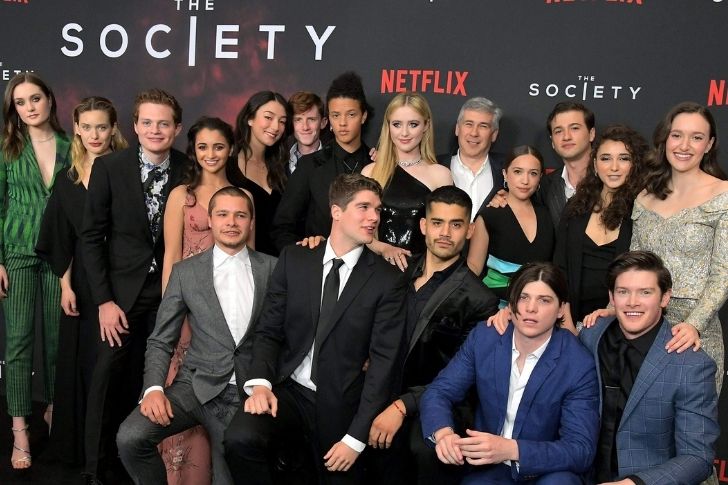 A cliffhanger is a storytelling device that leaves the audience with an open ending, making them crave more from the story – it's typically the reason people want to return for the follow-up sequel. Netflix's The Society ended its first season with a cliffhanger — an ending for the season, but not for the characters' story. Of course, fans were excited for the series to follow it up with a season 2, but the show is in this article, so you know what happens next.
With all the problems from the COVID-19 pandemic, the show's production became too costly for Netflix to make any investments for a season 2. Aside from that, filming projects these days requires the cast and crew to take extensive safety measures to prevent any further spreading of the virus, which equals more expenses above the production cost.
Outmatched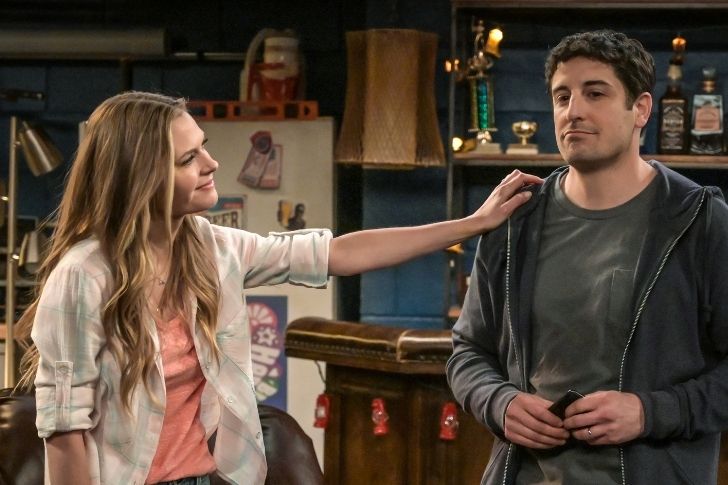 There are many instances where an audience widely dislikes a film or a show. But even if that were the case, some shows still possess a few gems underneath the metaphorical garbage. One particular example is Fox's freshman comedy, Outmatched, which received overall bad reviews from both critics and audiences. However, if there was one good thing about the show despite all those negatives, it's the show's lead stars' performance, which undoubtedly shone through the whole season.
Although the show didn't resonate well with its audience, Fox executives saw great potential in Outmatched leads, Jason Biggs and Maggie Lawson, and will likely be giving them another shot with a new acting credit in a future show. All that's left now is to hope that they land on a show that can better utilize their charm and acting chops.
Man With A Plan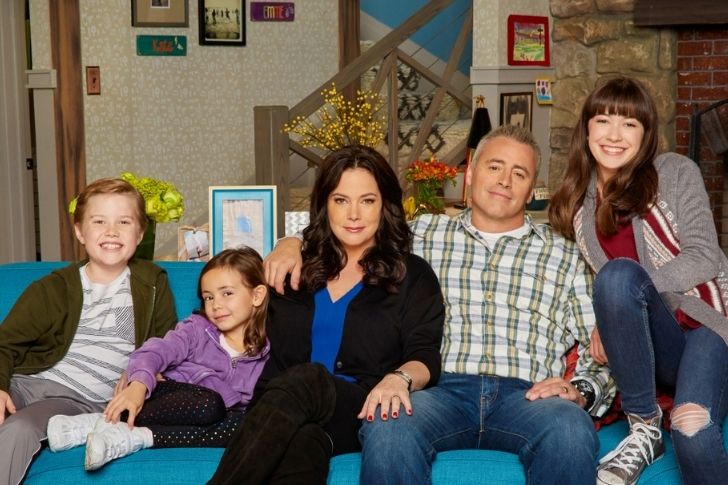 To have Friends actor Matt LeBlanc star in a new TV sitcom as a father struggling with being a parent is a good concept for a show. At least, that's what a lot of his fans thought after it was announced that the actor was going to star in the new CBS show Man with a Plan in 2016.
Though the cast shared excellent chemistry on screen, the show's production was too expensive for CBS to maintain, resulting in its unfortunate cancellation after the fourth season. Furthermore, with CBS still having many shows in pre-production waiting to be released, the network believed it was safer to make investments towards producing new shows rather than continue to work on already established ones. Here's to hoping that they're still planning on renewing the show soon, though.
Modern Family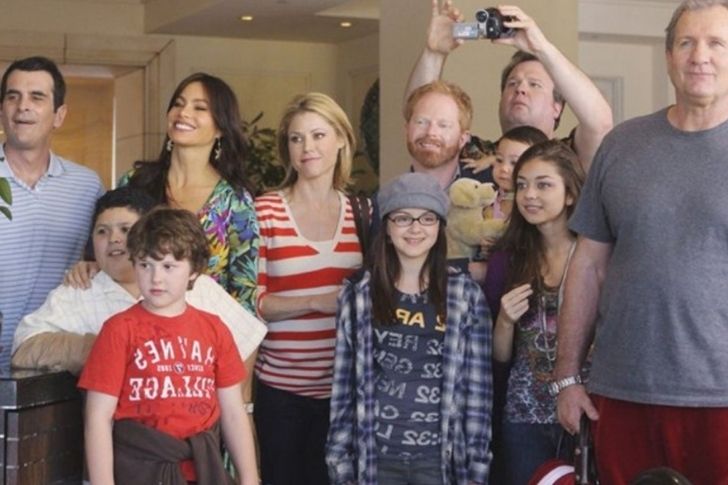 ABC's Modern Family, to its credit, successfully delivered its last hurrah with the eleventh and final season. Though the show was initially supposed to end after its tenth season, the creators eventually decided to give ABC's top-rated comedy one more season to wrap up its many storylines.
With a huge fan base, as well as several nominations and awards, it is safe to say that the series' finale has left a bittersweet feeling for more than a few people, especially for those who followed the show since its inception in 2009. Fortunately, the show's creators have shown a significant interest in giving the show a spin-off series. All that's left for the fans now is to hope that the spin-off begins production sooner rather than later.
Sunny Side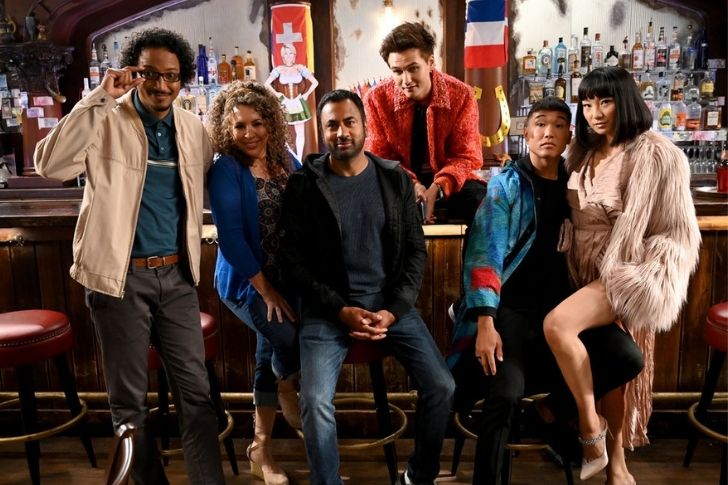 An actor's star power can only carry a show so far. Even NBC's Kal Penn-led series Sunny Side couldn't last for one season on TV – the show's last seven episodes were released on the network's website and streaming service. With the actor hailing from House and Harold & Kumar fame, Kal Penn's reputation got the viewers curious about his new show, Sunny Side.
Although the show managed to double its views during its time at the network's streaming service and website, it doesn't change the fact that Sunny Side's ratings were low from start to end. Even though the creators found some positives from its cancelation, like new project opportunities, it is still unfortunate to see a show run out of gas in the middle of its first season.
Live PD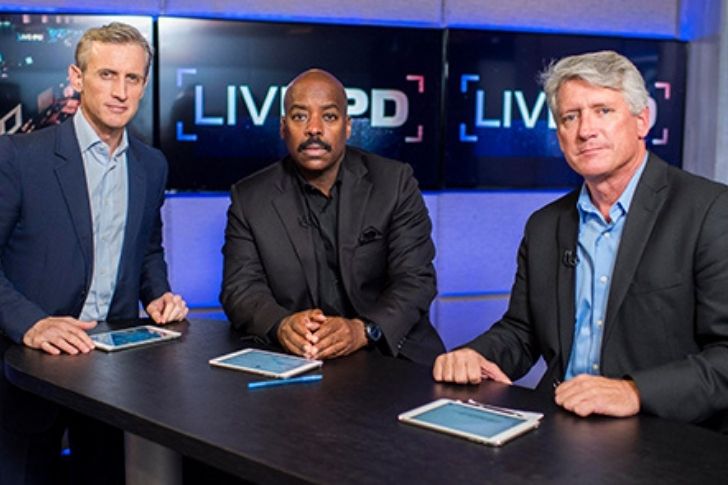 More often than not, films and shows follow a concept that is, to a certain degree, based on real-life events – a case of "Art imitates Life." However, some themes that weren't too sensitive at the beginning can eventually become intolerable and offensive in the long run. This scenario was the case for one of A&E's top-rated shows, Live PD, which was recently canceled in light of current events.
One of A&E's top-rated shows, Live PD spawned many spin-offs during its 4-year run, including Live PD: Police Patrol and Live PD Presents: PD Cam. Now with the show's cancelation, its time slot in the network's program was given to the reality series Live Rescue, which is similar to the police show but focuses on firefighters and paramedics instead.
Empire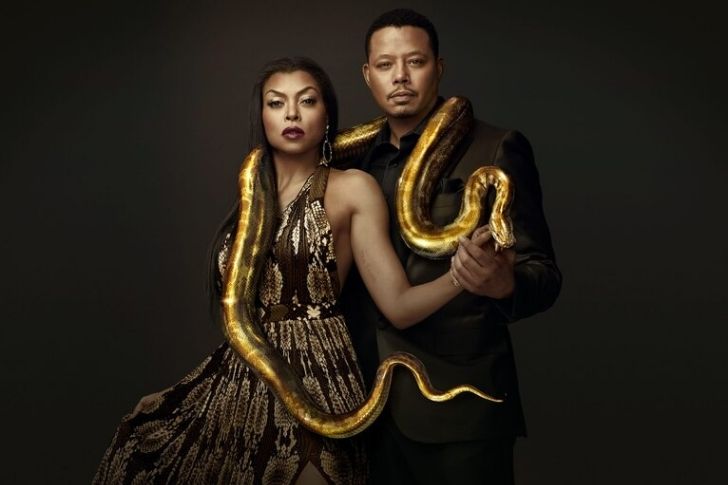 Many shows that received excellent ratings and reviews during their early seasons can experience a decline in their quality the longer they last, which was the case for Fox's series Empire. In recent releases, the show has experienced a sudden dive in its ratings, which was due to viewers transitioning to streaming services that were relatively more convenient to watch than TV broadcasts.
With Fox announcing that the series' sixth season will be its last, Empire's producers have revealed that this will be one of the biggest investments they have made in their career. With the show's final season promoted as a big TV event, Empire fans can hope that the stories revolving around their favorite characters will wrap up nicely by the series finale.
Strike Back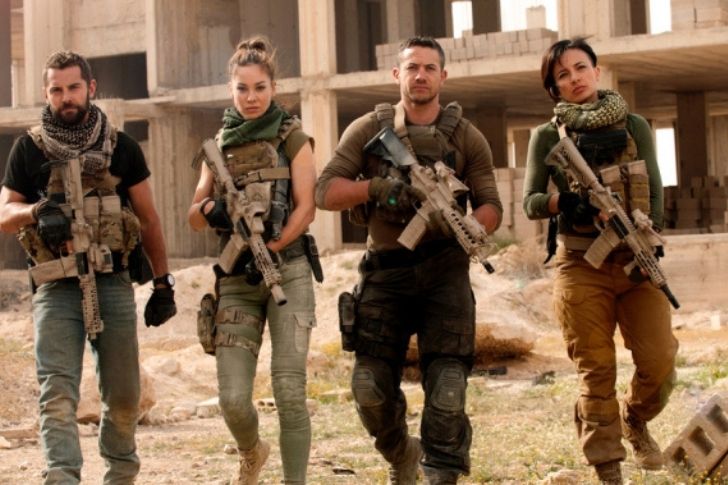 TV series are often given a relatively lower budget than their big-screen counterparts. Still, Cinemax's Strike Back has shown that it can perform high-adrenaline action set pieces that set the bar high for TV show standards throughout its decade-long run.
With each season, Strike Back's Section 20 was provided with undercover missions involving the world's safety. And with every new predicament, the team encounters more challenging assignments that further exceed previous missions' degree of difficulty. Now, after seven seasons, Strike Back will be providing Section 20 with one more world-saving mission before the show comes to an end. And with the show's final season raking in excellent ratings, it is safe to say that Strike Back is definitely worth watching from start to finish.
High Fidelity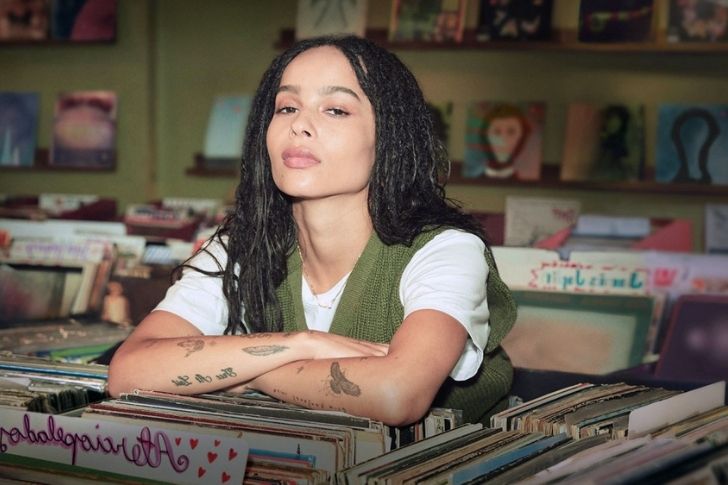 Streaming services have a different way of evaluating the profitability of their shows. Aside from views, streaming services also consider the number of new subscribers a show can bring compared to its production costs – popularity is often a significant factor in a project's success and longevity.
Unfortunately, Hulu's well-loved series High Fidelity has become another victim of the proverbial ax that has slain many shows. Though the show received positive reviews from both viewers and critics, High Fidelity didn't bring enough new subscribers to the streaming service for it to be considered among its more profitable investments. Though the show's first – and, sadly, only – season ended with a sense of closure, the Zoë Kravitz-led comedy-drama still had so much potential. It goes to show that some wishes are too good to become a reality.
Anne With An E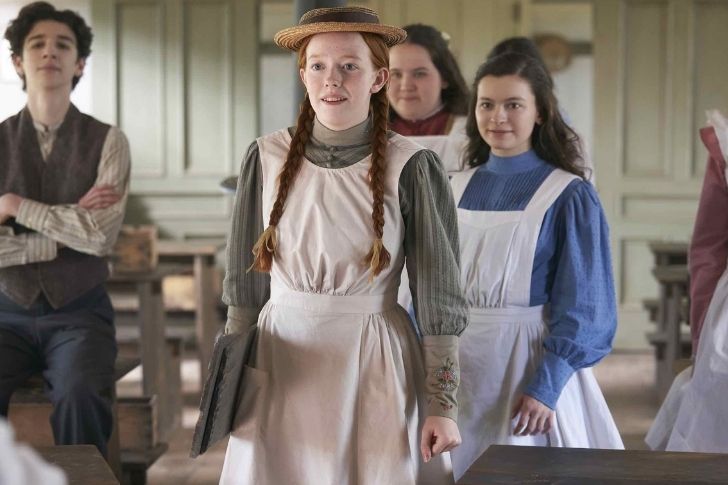 It is always a big surprise to discover an award-winning show getting canceled. However, that was the case for CBC and Netflix's award-winning Canadian series Anne with an E. With the series receiving praise from its viewers and critics. It even got two Canadian Screen Awards for Best Drama Series under its credit. It is no wonder that fans have taken to social media platforms to protest against the show's cancelation.
Although films and series are potential subjects of art, they are still heavily bound as a business project. Anne with an E, though widely-loved, wasn't enough in terms of the number of new viewers it introduced to the platform. However, with fans voicing their thoughts for the series' revival bringing in more people to the series, who knows what the show's fate will be in the near future.
Deputy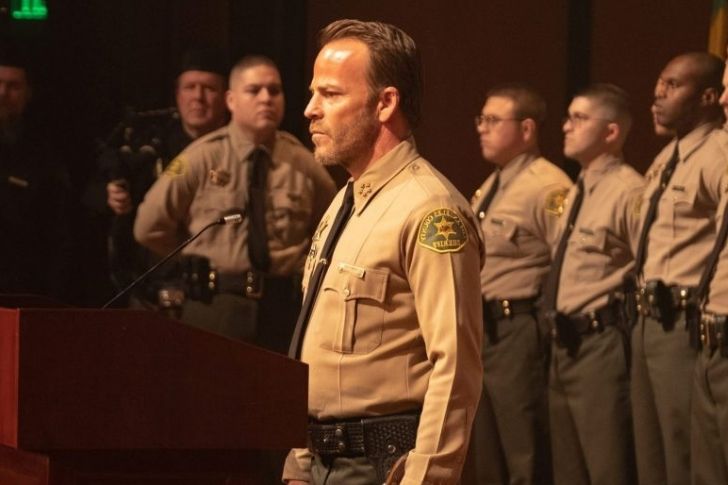 With recent world events causing significant changes behind TV line-ups, many networks have decided to kill off many of their low-rated shows – the proverbial ax has killed off so many shows at this point that it may need a lawyer. Among the many victims of this business decision was Fox's freshman Deputy. By the end of the show's season finale, Deputy became the second lowest-rated drama series – Almost Family is the lowest.
The show presents a modern take on the Western drama with lead actor Stephen Dorff, fresh from NCIS fame, playing a lawman who suddenly became the replacement sheriff of Los Angeles County after their original sheriff died. Though Deputy had an intriguing premise to play with, the show wasn't enough to keep viewers engrossed from its premier up to its finale.
Will & Grace
One of the most-loved sitcoms to have graced people's TV screens, Will & Grace, will be ending its story for good after its eleventh season, with the last three seasons having a three-year gap between them and the ninth season.
In many cases, history is often doomed to repeat itself. Throughout the show's first outing from 1998 to 2006, Will & Grace faced a gradual decline in quality with each new season. Though the reboot's number of seasons is less than half of the original, it has become apparent that it was running low on gas by the first season's finale. With its eleventh and final season, Will & Grace's cast and crew managed to end their story with a satisfying closure well-suited for their characters.
Stumptown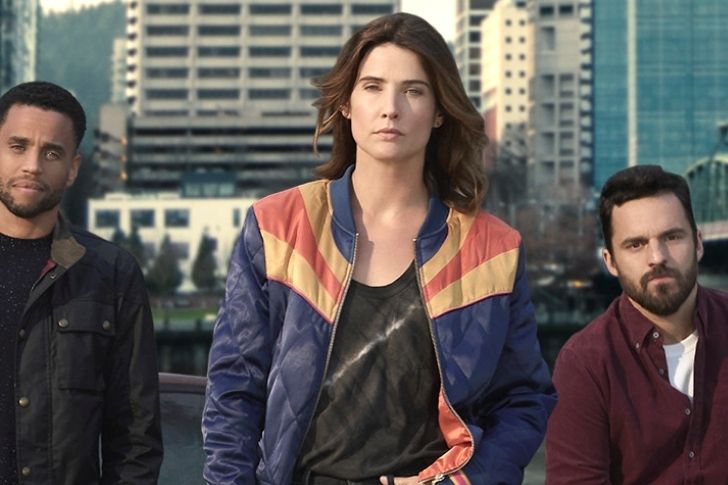 It is truly a shame to see plans be scrapped off at the last minute due to circumstances beyond producers' control. That sentiment is what was probably revolving around ABC executives' minds when they reverted their plans of giving the Cobie Smulders-led series, Stumptown, a second season.
With the COVID-19 pandemic affecting a wide variety of businesses left and right, it comes with no surprise that ABC decided to scrap a few of their shows to counter the sudden economic instability brought by recent world events. As extensive safety measures stacked on top of the show's production cost, executives inevitably considered cutting off their investments in the graphic-novel-based series. However, there is still a glint of hope for the show since it can potentially be revived by another network soon – here's to hoping.
Arrow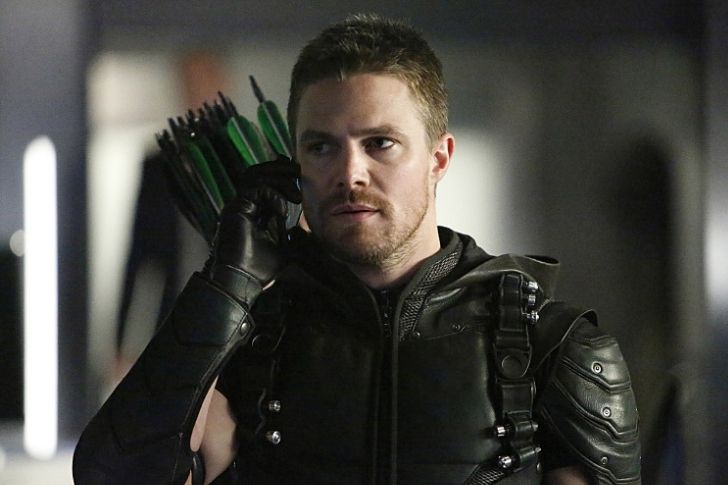 One of the most-notable superhero series adaptations to be released on TV and streaming services, Arrow has officially ended after its eight-season run. After releasing seven seasons filled with highly-praised episodes under its credit, the Arrow series' fans and crew received the news that the eighth season will be the last one.
Although it posed as bad news for long-time fans at first, the show's final season helped land Arrow a spot among TV's best shows. Stephen Amell, who portrayed Oliver Queen/Green Arrow, openly said that it is better for the series to end at a very high note rather than drag on and become stagnant in the process. And now, with Arrow's story having received its well-deserved ending, the show's cast and crew can proudly take a bow before they move on to new projects.
In The Room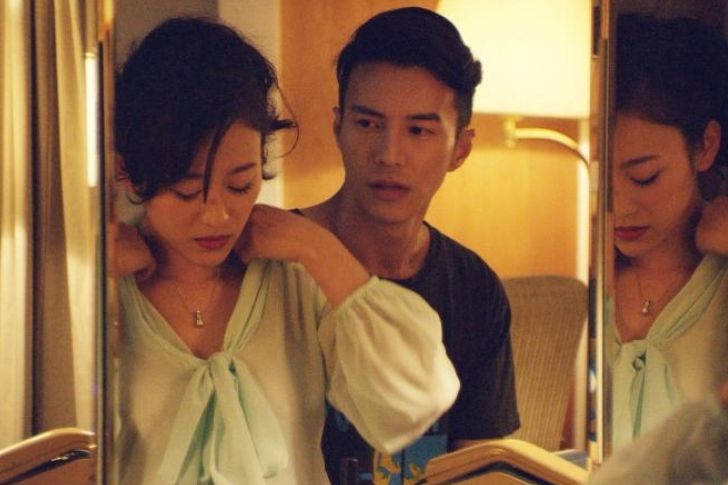 Alongside E! News' cancelation were other programs like In the Room and Pop of the Morning. The three celebrity news programs have recently been cut out of circulation partially due to the COVID-19 outbreak. The other reason is that NBC Universal, the company that owns the E! network, has recently been focusing their investment money on re-establishing its programs and internal working force to efficiently counter the economic instability and the other inconveniences brought by the pandemic.
Because of the network's restructuring due to the pandemic, many of its staff were laid off, and it had to cancel three of its popular shows to transition through the changes as smoothly as possible. In contrast, others were transferred to other positions. Hopefully, once the network and its workflow has regained stability, these shows' productions may eventually resume as well.
I Am Not Okay With This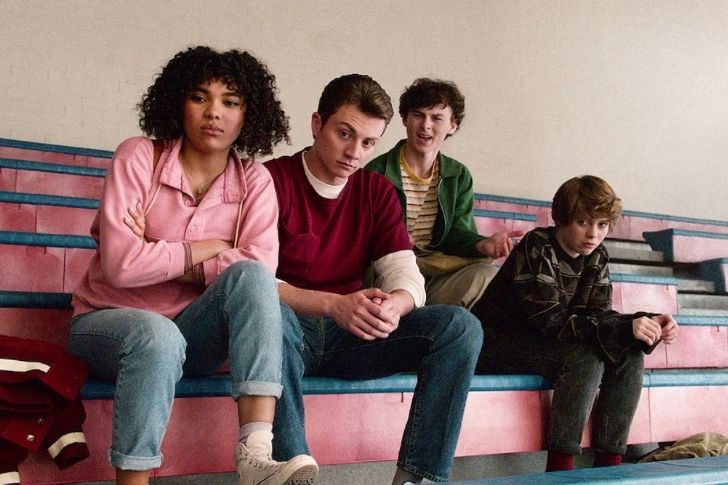 In recent months, filming for shows and movies have gradually resumed. However, cast and crew are required to follow extensive safety protocols before entering and leaving the set to ensure their safety. Unfortunately, not all projects can afford the added safety measure expenses because much of their investments have already been spent. Such was the case for Netflix's two series, The Society and I Am Not Okay With This. Safe to say, many members of society were not okay with the announcement.
Although these shows were initially greenlit for follow-up seasons and were widely-loved by viewers, the sudden outbreak made each of the shows' second season too much of a hassle to produce. This led Netflix to pull the plug on both productions.
Schitt's Creek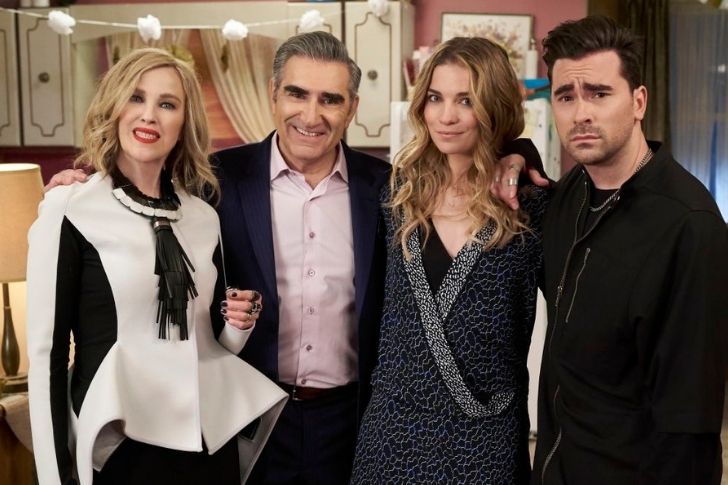 A story is considered good if it can resonate well with its audience from start to finish. Luckily, the creators behind the comedy TV series Schitt's Creek managed to find the right moment to end their widely-loved show.
Most of the time, many of the stories we know, whether from movies, shows, or books, have an engaging story at the beginning only to finish the protagonist's journey with an awkward ending — like a bitter aftertaste ruining a good meal. Fortunately, for Schitt's Creek, the show ended its six-season run with a positive reception from its audience. According to Dan Levy, the show's creator, it is better for a show to end with a consistent set of great-quality episodes rather than keep it going until it becomes stale and out of gas.
If Loving You Is Wrong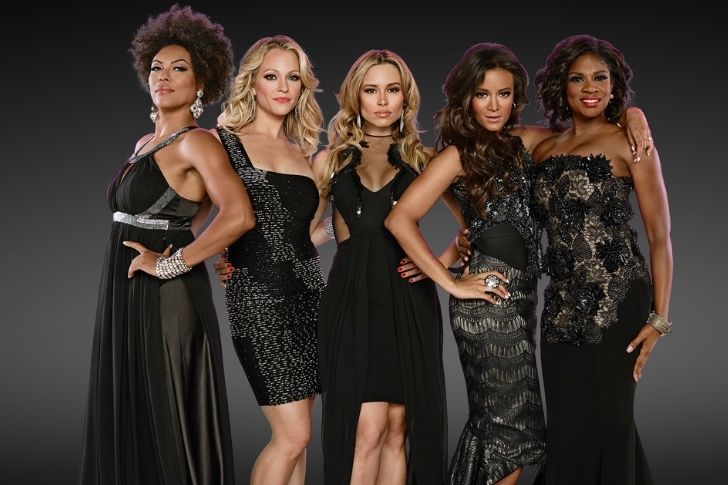 One of OWN's top-rated series, If Loving You Is Wrong, ended its run after their sixth and final season. The show's fans were filled with excitement before the last season's premiere because of the promise that the story would have a satisfying conclusion.
If there is one good thing about having the same people who wrote a story take responsibility for its directing, it is that their story's vision will not be lost in translation since they can fully grasp how it should be executed. With Tyler Perry taking credit for producing, creating, directing, and writing the show, it's safe to say that the show will be concluding its story while answering all the questions left in the open from its previous seasons.
Bluff City Law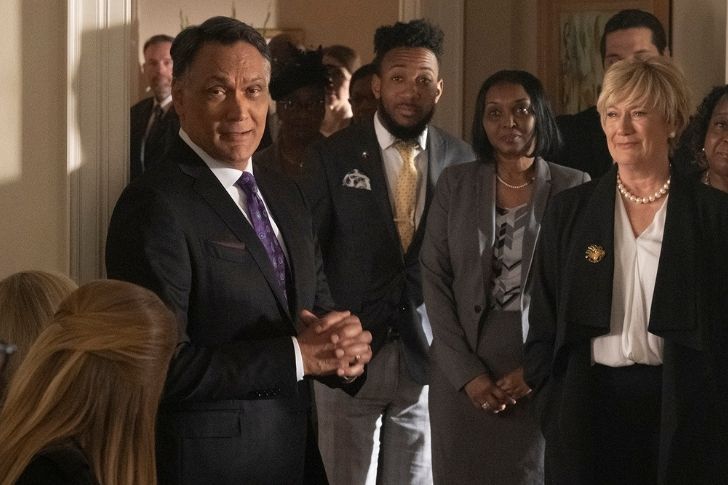 The ratings of a TV show is what determines whether it will be continuing for a follow-up season. Among NBC's new lineup of shows to be released, Bluff City Law was sadly not included, thus ending its short ten-episode run.
One of NBC's lowest-rated TV shows in the previous season, Bluff City Law, only had 3.66 million viewers. Although it had a relatively large number of viewers, the amount of money the show returned to the network didn't justify another season, and insiders have reported that the investments made for the first season were simply too high. This is sad news since critics and audiences thought the show to be full of potential when it first came out. It's sad to know that this story won't be going anywhere, anytime soon.
Vida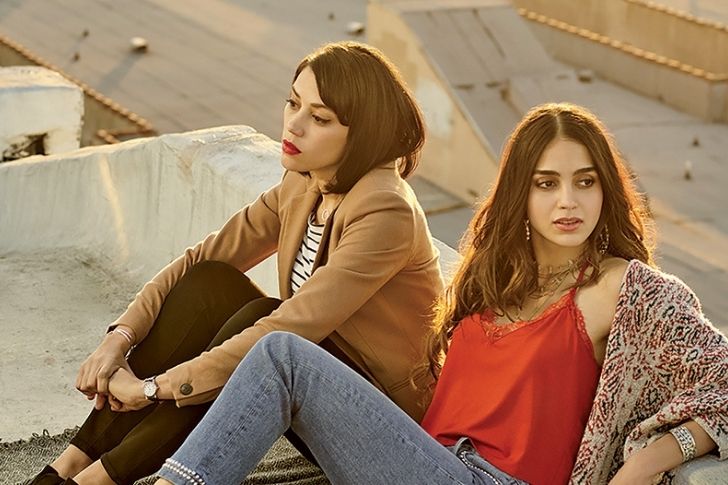 In the TV business, it'll be fair to say that networks create shows that are intended for a specific audience. More often than not, when a network's show receives a low rating, it can still succeed on other platforms that can reach a show's target audience.
Although the show said its farewell to the Starz network after its third season, Vida's showrunner, Tanya Saracho, has stated that she still believes the series has plenty of gas in its tank. Along with Saracho, the show's cast members also share the same sentiments. Indeed, the show's fans, who are craving for more of the niche drama-comedy series, said as much. The show's lead actress, Mishel Prada, pitched an interesting spin-off for the series, so it's only a matter of time before the show is renewed by Starz or another network.
The Magicians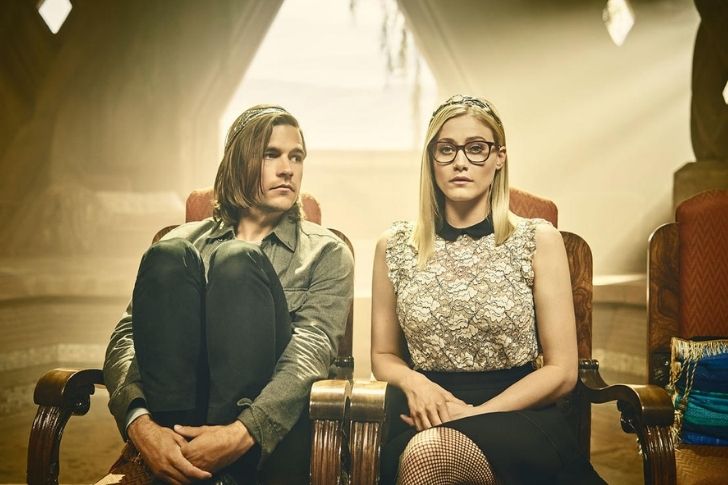 When a show reaches its peak as far as narrative goes, then that's the ideal time for its creators to prepare for its conclusion. At the financial side of filmmaking, when a story becomes a success after its first outing, it becomes a profitable project, and audiences end up wanting a follow-up season. However, with each new installment, production costs eventually increase to the degree that its remaining budget isn't enough for a follow-up series or sequel.
Syfy's fantasy series The Magicians finally ended its run on the network after its fifth season. Because the show's later seasons didn't get high ratings as its earlier ones did, the show's creators decided that it was time for the series to finish. And, happily, the producers were able to give the characters a well-deserved send-off.
Soundtrack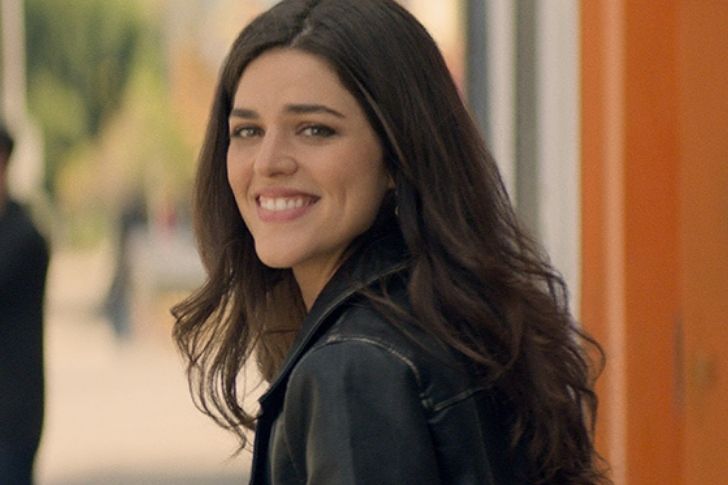 What was first titled as Mixtape, Netflix's Soundtrack got the opportunity to at least tell a season's worth of story before shutting its doors. The show initially premiered its pilot episode at Fox's network as Mixtape and eventually released its remaining episodes on Netflix under its new title, Soundtrack.
With Soundtrack's creator, Joshua Safran, insistent that his musical drama series has plenty of gas left in its tank, the show's fans became reasonably optimistic. Before the series premiered its first episode, Safran was already preparing for its second season, although he wasn't given the green light for it at the time. With Soundtrack now ejected from Netflix's circulation, all that's left now for the series is to have another network help Safran produce the rest of his story.
Chilling Adventures Of Sabrina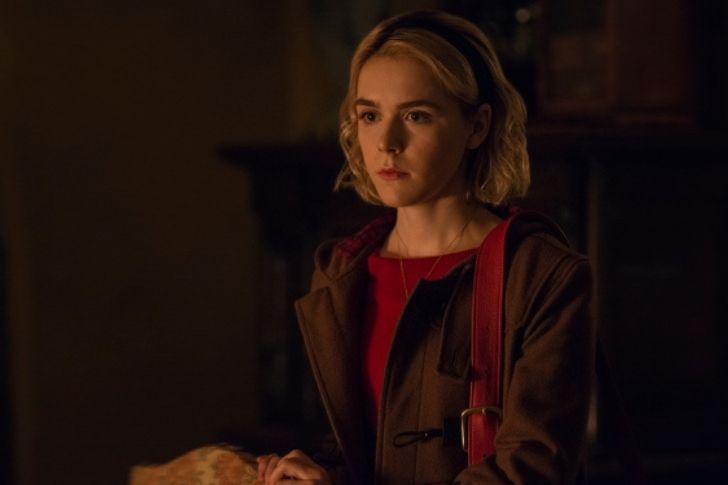 Another show from Netflix's catalog, the Riverdale spin-off series Chilling Adventures of Sabrina, was canceled after its four-season run. After getting most of its fans from Riverdale, the show eventually made a name for itself after fans were introduced to its story's supernatural elements.
The show started with high ratings from both viewers and critics. However, as its story progressed — and gradually became more convoluted with plot points — the show experienced a gradual dip in its ratings. Though the fans still love the show through and through, Netflix announced the show's sudden cancelation. This left Sabrina's cast and crew with nothing else to do but focus their investments on making the show's final season as satisfying as possible for their fans.
Ambitions
With recent world events bearing mostly bad news for people of all walks of life, including the TV show business, OWN's family drama, Ambitions, officially ended after its first season. However, the network is still more than optimistic about collaborating with the show's cast and crew for future projects.
With the show revolving around the dynamic relationship between the story's protagonist, the attorney Stephen Carlisle, her family, friends, and rivals, Ambitions possessed a premise worthy of creating a TV show around. Sadly, the show's ratings weren't all that impressive, and it plummeted as the season progressed. As a result, Ambitions was removed from OWN's circulation to make way for the network's new releases for next season. Coincidentally, the show's final episode was titled "Save the Best for Last."
Ray Donovan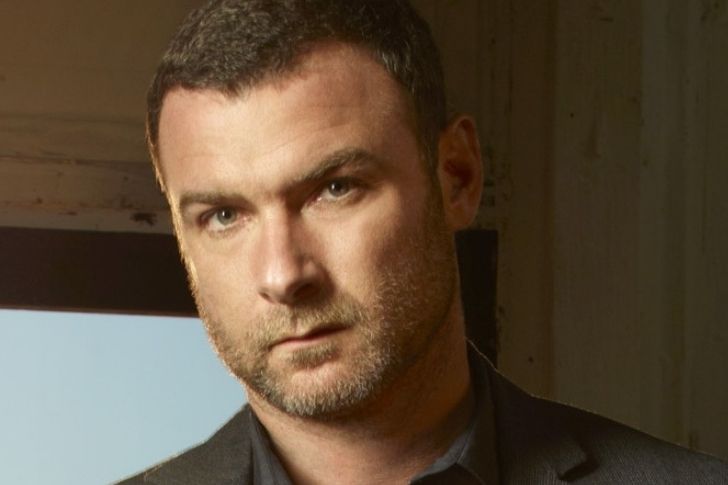 One of Showtime's record-breaking series, Ray Donovan, was prematurely canceled after its seventh season. This news came as a surprise to the fans and the show's cast and crew as well, who worked on Ray Donovan's seventh season as if there was still a follow-up installment for them to work on afterward.
With the show's growing production costs through each season, studio executives concluded that Ray Donovan was simply too expensive to continue producing. However, Liev Schreiber, who takes credit for being the show's titular character, subtly nudged "Donofans" through social media platforms to express their thoughts about its cancelation to the network's studio executives. Eventually, the actor followed up his previous post with an announcement that showed a glint of hope that a season eight might happen soon. At these moments, a little optimism won't hurt anyone.
The Rook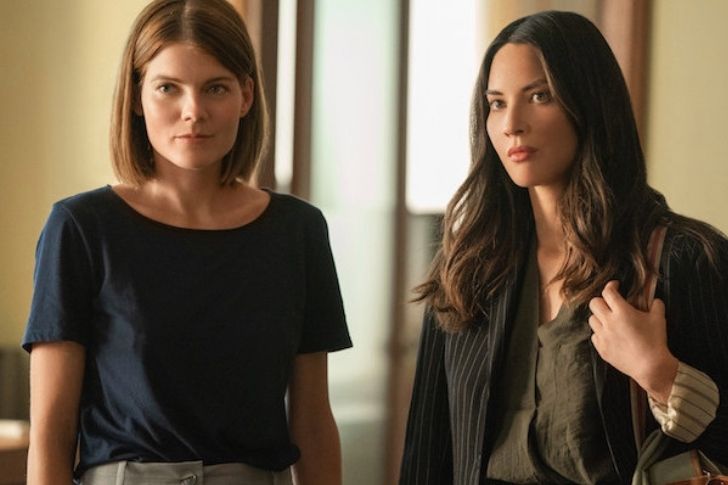 This was another show that sadly ended before it could even begin. Starz's The Rook ended its run after only one season – to make things worse, it ended with a cliffhanger. Like many projects adapted from another medium, a fair number of the TV show's viewers were disappointed with the show's reinterpretation of the original story – to the degree that they were even happy it got canceled.
However, a significant portion of the sci-fi series' viewers also loved the new interpretation of the story, and, of course, were saddened by its cancelation. The first season mostly focused on the protagonist, and her attempts to regain her footing amidst the many conflicts occurring in her world. The Rook, in the end, never got to tell the story that it was hoping to convey.
Sweetbitter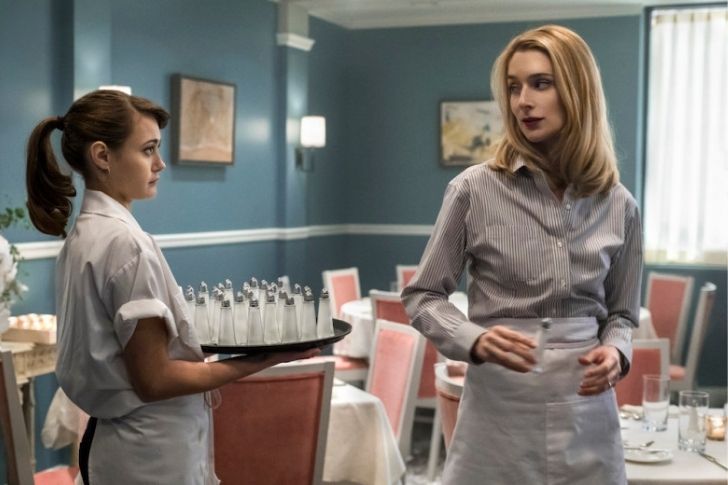 Projects produced by high-profile companies are, to a huge degree, subject to higher expectations. For Starz's drama-comedy series, Sweetbitter, this was, unfortunately, the case. With the show's production backed by the network's parent company, Lionsgate, Sweetbitter's cancelation still came as a surprise to viewers even though it was already given a low rating.
No matter how much potential a show might have during its run, the way the show is executed will always be something that will leave a long-lasting impression on viewers. This show initially wanted to convey the hustle and bustle of life working in a restaurant. But Sweetbitter's overall run, in the end, was deemed undercooked by the majority of its viewers and critics, and because of this, there's no chance of a follow-up season.
Indebted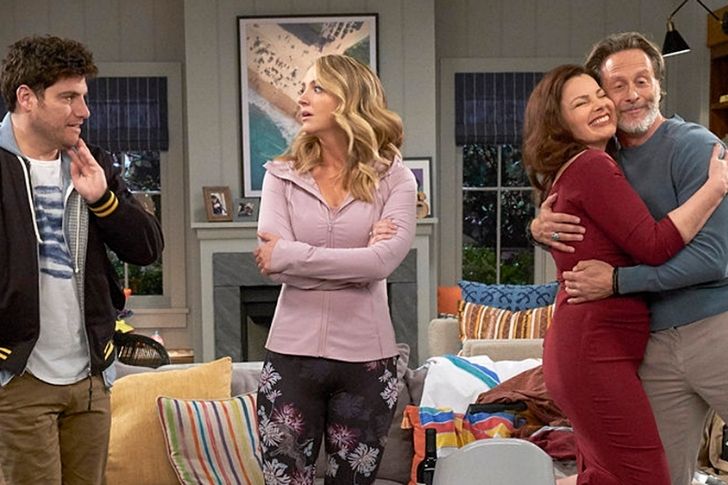 Indebted, which is another one of NBC's freshman series, has been removed from the network's circulation alongside the legal drama Bluff City Law. Because of the show's painfully low ratings, network executives concluded that their investments are better off spent elsewhere.
Indebted's story revolves around a young couple, Rebecca and Dave, trying to regain their lives only for it to be bombarded by the sudden arrival of Dave's now-broke parents. The story had the potential to become a hit comedy show — unfortunately, it didn't happen. Indebted's first – and, now, only – season was massively panned by its audiences, and it was given negative reviews and a low rating. The show was inevitably scrapped to provide the network with room for other shows to release.
Claws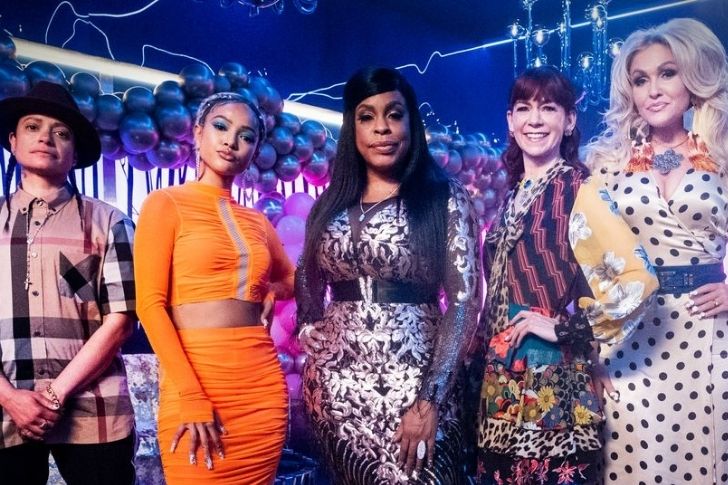 Claws is a show that is more than lucky to be able to end its run with a mutual agreement between its creative team and studio executives. TNT's Claws will be ending its story after its fourth season. Throughout its three seasons, Claws managed to keep its ratings relatively and consistently high, and its audience hooked since the beginning..
Through the show's excellent storytelling and well-executed comedic moments, Claws managed to address many real-life issues and topics in a way that is encouraging and uplifting for the audience. And with the show's creators believing that its story is more than ready for its conclusion, the cast, crew, and the executives behind Claws are making the most out of their investment money to ensure that their fans will find the show's finale extremely satisfying.
Cops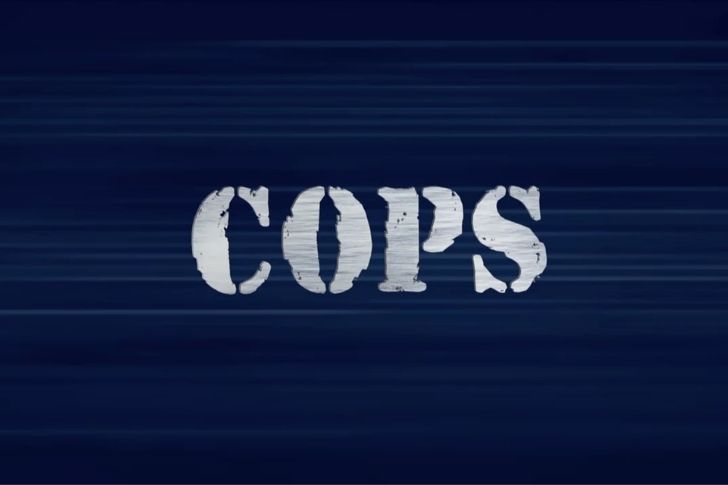 Another show that is of the same mold as Live PD, the CBS reality TV series Cops had been removed from the network's circulation in light of recent events. Unfortunately, there are no plans of renewing it soon. Throughout its 30-year run, the show faced more than its fair share of scrutiny from viewers, some of whom claim that it's a misrepresentation of how the criminal justice system works.
Although a lot of viewers have criticized the show through the years, those criticisms have some merit. For what it's worth, Cops also deserves credit for showing viewers the gritty nature of a policeman's work and the dangers that they encounter during their everyday lives. Though in the end, the show's cancelation was overall the best decision the network can do to pay their respects to recent news.
Homeland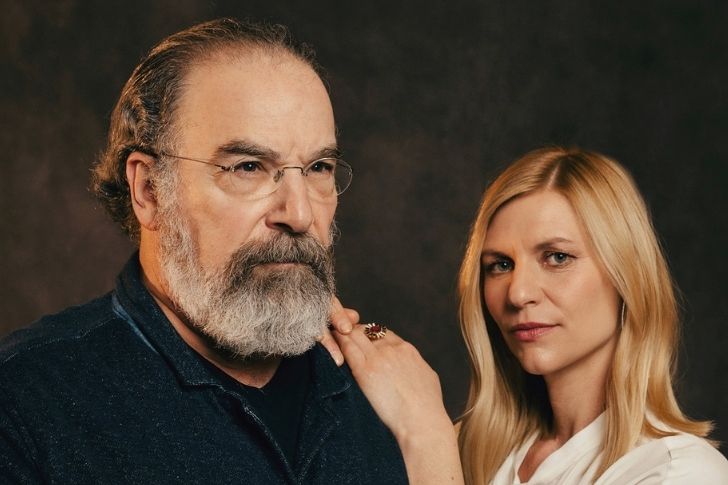 One of Showtime's top-rated series, Homeland, has finally concluded its story after eight-seasons. This was among the few projects on TV where the network gave producers full creative liberty. Homeland's showrunner, Alex Gansa, believed that ending the show after the eighth season was great, especially since the show had gone for almost a decade already.
With Gansa's thoughts of ending the show, speculation rose about studio executives continuing Homeland, even if it meant that it would be without its original showrunner. However, due to the show's production costs becoming increasingly expensive after each season, Showtime executives have agreed that once Gansa has finished his vision of the story, that's it. This way, the show can conclude its story as originally intended. Happily, the producers have enough investment money to make it happen.
Tommy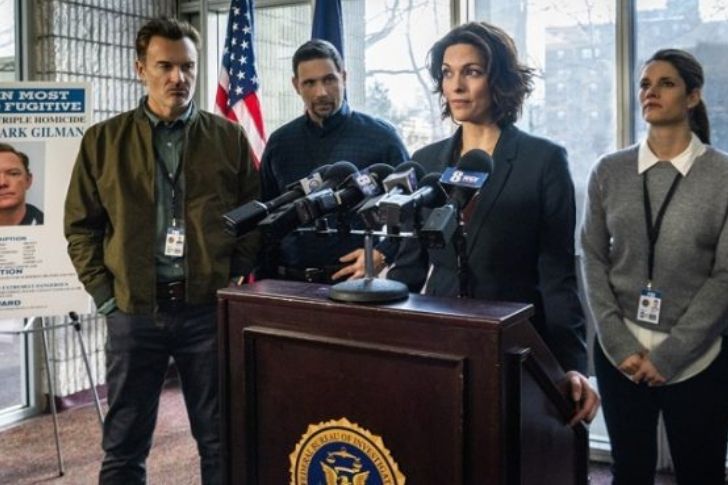 Sometimes, a few low-rated shows get the opportunity to continue their run because the production cost needed for their follow-up season is still affordable for the network. This way, the show can improve, and, hopefully, bring more viewers to the network. Sadly, this wasn't the case for CBS's police drama Tommy.
Throughout its first-reason run, Tommy collected its fair share of fans, but, in the end, its ratings were too low for the show's good. Though its story showed much potential for a follow-up season, the show's production costs were too high. It was decided that making further investments in the show was a risky decision for the network. But with Tommy's fans voicing out their thoughts on social media for the show's renewal, one can hope that the story still has a shot at continuing.
Dare Me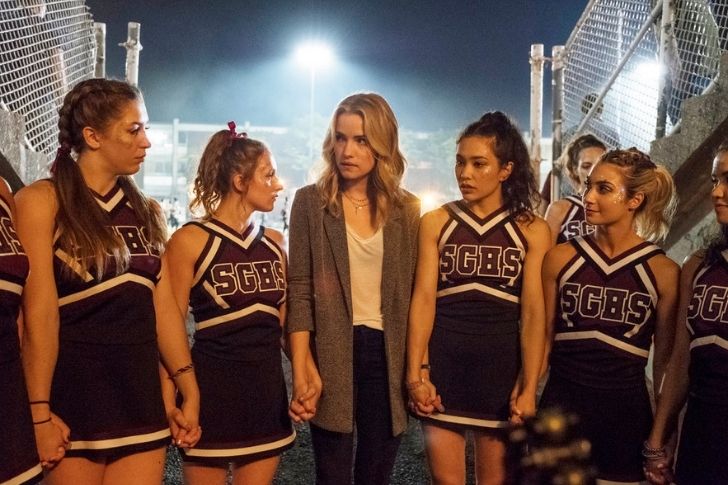 Who would have known that even cheerleading can have a dark story hiding behind cheerleaders' pom-poms? Well, that's what the USA network and Netflix's jointly-produced drama, Dare Me, tackled as its premise.
Unfortunately, a few months after the series' finished its first season, Dare Me was canceled. However, the series' fans can still be hopeful since the show still has a chance of continuing its story at another outlets – one possible scenario is that it will become a new Netflix original series entirely. After all, since the show's story tackles the harsh realities of competitive cheerleading, Dare Me possesses the immense potential to spread awareness about real-life struggles that can resonate with its audience. With the series' gas tank barely even used, Dare Me has many stories, waiting to be told.
The Purge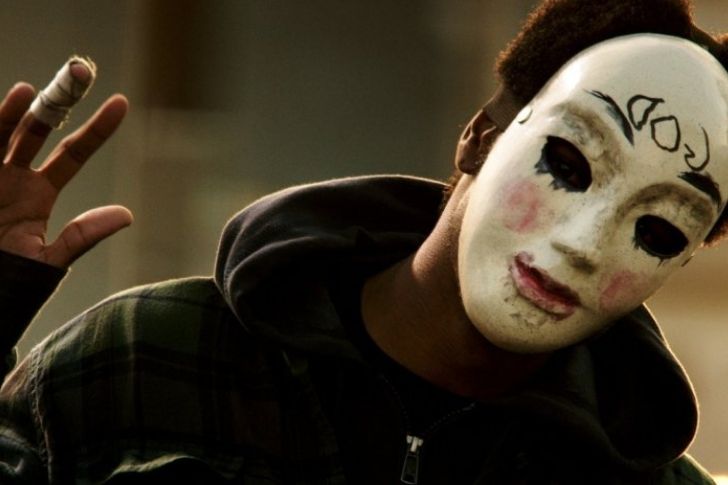 In a twisted turn of events, the horror-drama series, The Purge, was purged out of USA network's circulation. After the show's two-season run, network executives decided it's time to move on from the series that takes place in the same universe as The Purge films. For the producers, it was a black hole as far as money was concerned.
Although the show gained a huge fan base because of the success of The Purge films', most of them didn't stay for long — and this became apparent when its ratings kept dwindling until the second season's finale. And, since the USA network decided to dedicate more of their investment money to unscripted live shows, The Purge became an easy choice for them to remove from their circulation, among their other scripted shows.
Spinning Out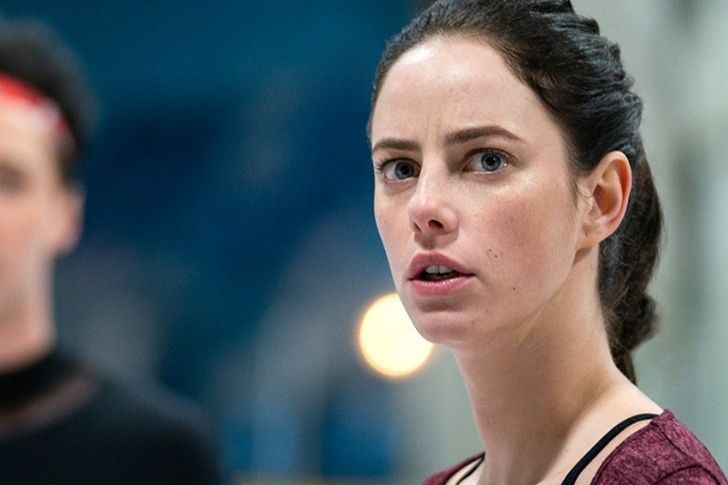 Most of the time, no matter how great a show or film is, the chance of getting another installment boils down to its popularity and cost. Another Netflix series, Spinning Out, had ended its run on the streaming service only after one season. The show started out fine but fizzled out as the season progressed.
A story about a figure skater trying to regain her footing after getting an injury, Spinning Out's story, sadly, spun out of control as it got closer to its season finale. Although the series garnered a fan base that was eager for its story to continue with a new season, Spinning Out couldn't attract a broad audience to the streaming service, resulting in Netflix no longer making further investments for a follow-up installment.
Briarpatch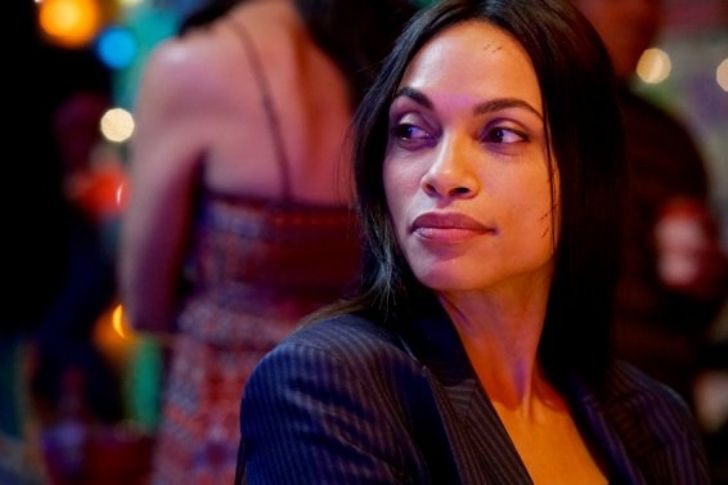 This was a show that received a positive response from its viewers. Briarpatch was canceled after only its first season since it didn't attract a wide audience for the USA network. And to make things sadder, the show's cast and crew have stated that they were more than willing to return for a follow-up season.
Although the show will no longer be continuing its run on the network, Briarpatch showrunner Andy Greenwald mentioned through social media that the series still has the potential to resume its story as long as fans show a high degree of support for it. In the meantime, while the show's continuation is still uncertain, fans can also support Greenwald's future projects so that they don't end prematurely as his other good shows have in recent years.
Treadstone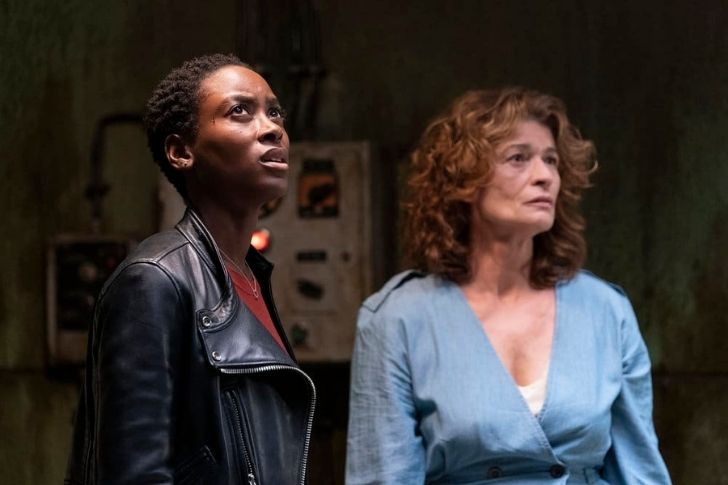 It looks like most spin-off series based on popular films don't have it easy. Another show that's a spin-off to a movie series, USA's Treadstone, won't continue its story along with The Purge.
Along with the USA network shifting their investment money toward live, unscripted programs, Treadstone faced the receiving end of the proverbial ax due to its overall mixed reviews and low viewer count. With the Jason Bourne spin-off, Treadstone, no longer continuing its run, fans of the series will be left hanging after the first season's finale, which was meant to be a set-up for the events in the second season. Good or bad, it will always be a sad sight to see shows with immense potential to improve be canceled too soon.
You've Reached The End