Slow-Cooker Recipes Kids Will Love To Eat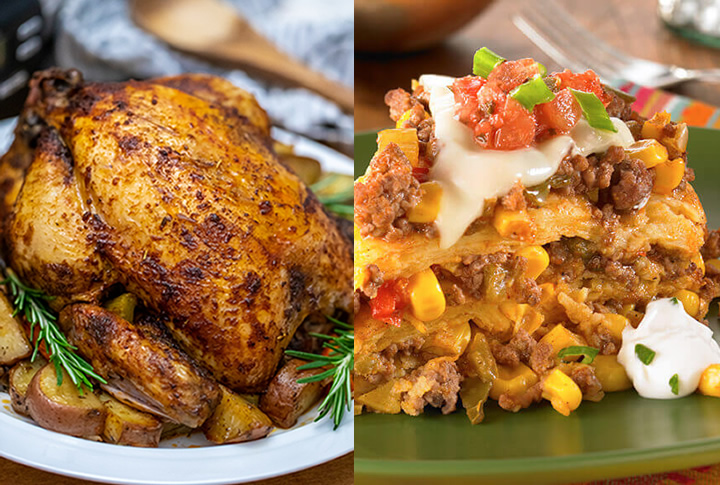 Getting kids to eat their meals can be quite a sweat. Even if it's by the world's standard the most delish meal, unfortunately, the kids can tell, also if it took you a high degree of effort to cook it. So if the kids are at a certain age, it is best to stick to menus that speak more to them. Try these slow-cooker recipes that are perfect for a busy weeknight. It's as easy as simply adding the ingredients to enjoy ready-made dishes that your kids will surely love. If you read through, you might just get the perfect meal that'll get them begging you for more.
CHEESY WHITE LASAGNA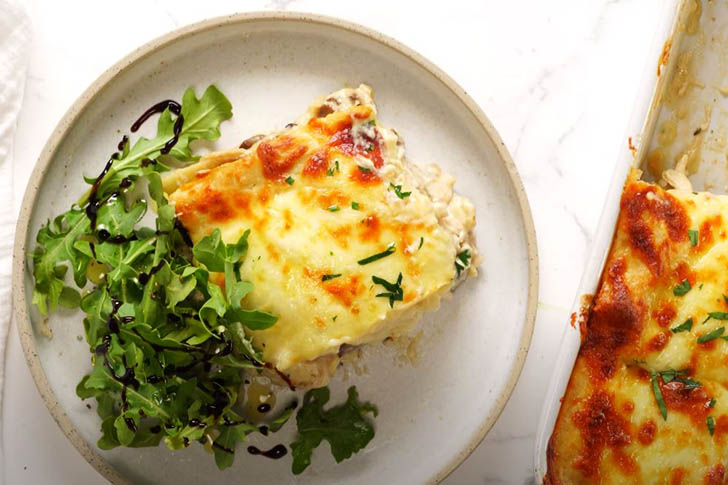 Who doesn't love lasagna? Everyone does, and many put their spin into it. But here's one version that'll surely make your kids want for three-turns! Best about this meal is when you plan your side dish while this cooks in the slow cooker. Before doing your layering, however, in a stockpot, put your chicken to medium degree of heat in 6-8 minutes or until your chicken is no longer pink. Then add-in your mushrooms, onions, and carrots and cook again in 6-8 minutes until tender. Then add your garlic and Asian seasoning.
STUFFED CABBAGE ROLLS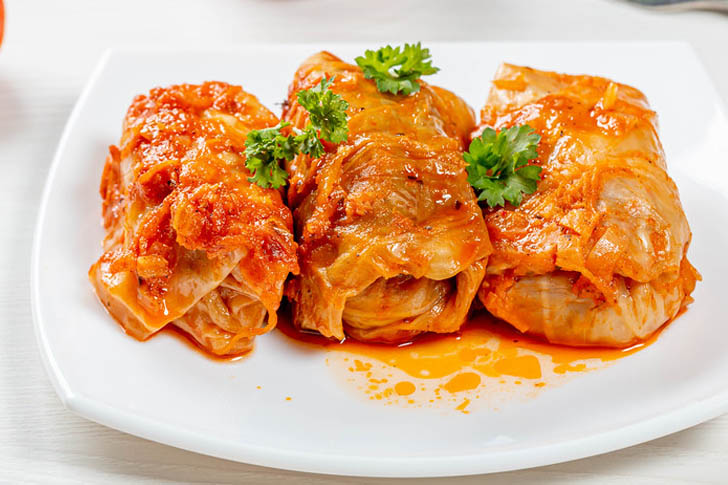 Of course, it is always best to have meals that encourage your children to eat. This meal, Stuffed Cabbage Rolls, is definitely going to be a household classic favorite. No lie, it is a hearty and filling meal all kids will love. With the cabbage being a versatile vegetable that goes with almost anything, you can also be sure of its health benefits. We won't be surprised if moms slow cooker more of this meal now. Feel free to be creative in presenting this meal at the dinner table as there are many ways you can. Just mind the time on your cooker as you may set this meal in your slow cooker at high degree heat for 4 hours or on low heat for 8 hours.
Meatloaf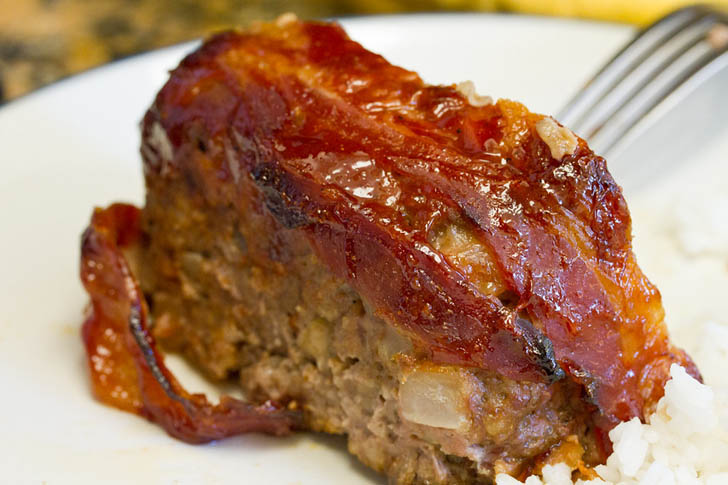 Here's a dish that is a sure no-fail every household comfort meal. For your side dishes you may opt of the country-style shredded hash browns and do as directed on the package. For your dip, you may mix together a half cup each of chopped parsley, sour cream, and Ranch dressing, finished with a freshly ground pepper starting at a teaspoon and a half teaspoon salt. While you slow cook the 2 pound ground round at at 160 degrees heat temperature for five to six hours low cook. Or it can be prepared in a 5-qt. slow cooker. Ang cooked on LOW for 3 1/2 hours or until a meat thermometer registers 160°.
CHILI MACARONI AND CHEESE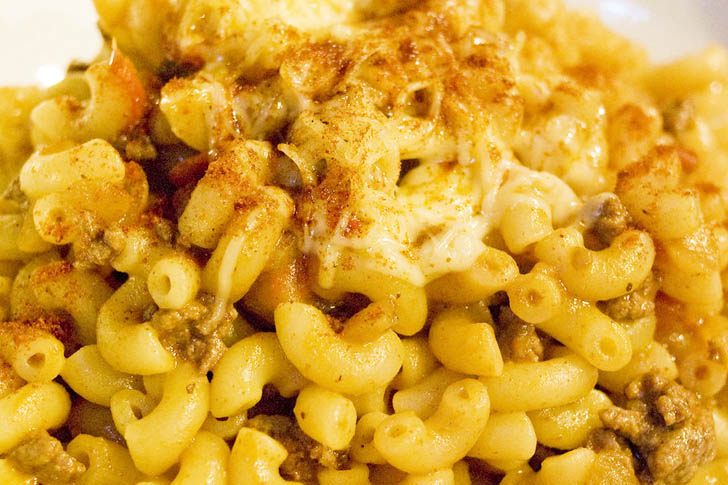 The classic Macaroni and Cheese can be every home's staple, especially ones full of active kids. However, Chili Macaroni and Cheese can be the twist that your kids would like to have. With a little bit of morning prep to put in, you'd come home to a delish chili and cheesy dinner with your cozy family. This ultra-comforting slow-cooker recipe is the love child of macaroni, cheese, and chili and is exactly the break any person needs. Slow cook it at low degree heat in the morning, and it'll be the nice hearty warm meal you'll have by evening.
SLOW-COOKER CHICKEN PARMESAN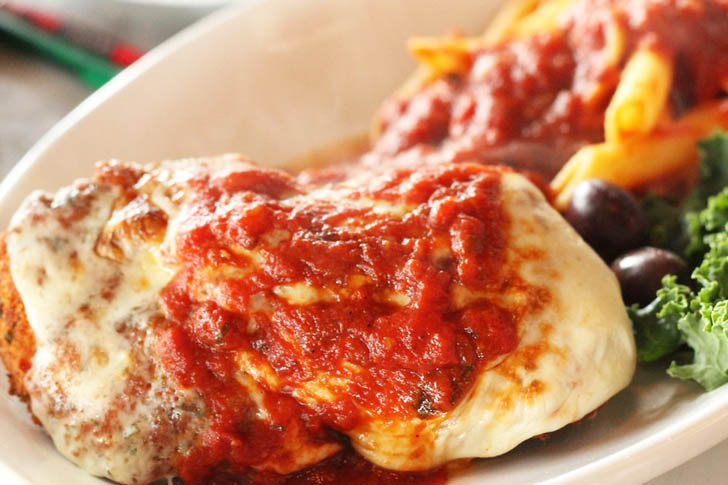 This slow cooker recipe of Chicken Parmesan is perfect for on the go moms. You now have more time to do other stuff or join in movie time and/or watch the game with the family while cooking for the family a dinner you all will love. Serve this in chicken on submarine rolls with sauce and veggies on the side, and you're good to go. In case you need a simpler presentation of the chicken, just cut the breasts in half and make sliders. This meal is so good, it'll earn good credits in your parties as well. One bite of this, and it'll be your family's instant favorite.
DELUXE WALKING NACHOS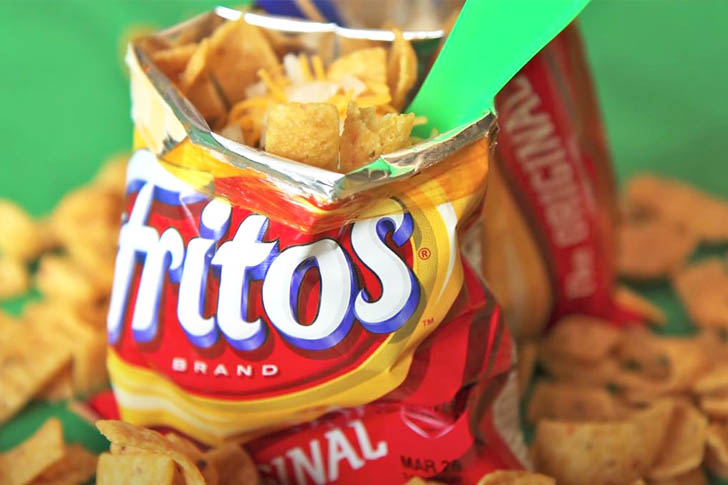 Try serving this meal at home, and it'll turn into one great fun night for the family. This slow-cooker recipe of potluck chili will be perfect for the little bag of walk-around nachos. The thing about this meal though, is you'll need to cook your beef first in a large skillet with the onion, garlic, and other seasonings. Put your fire in a medium degree of heat for 6-8 minutes. Ones cooked, transfer it to the slow cooker, and add all the other ingredients like the tomatoes, beans, and the other flavorings. Slow cook in 6-8 hours, and it's good to go.
GREEN CHILE CHICKEN ENCHILADA PIE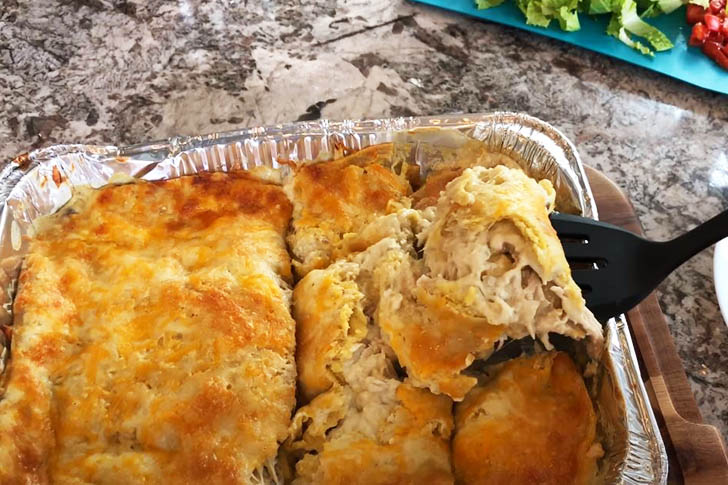 This slow cooker recipe of Green Chile Chicken Enchilada Pie is perfect for your family dinner. It features a mild spice taste that will work well for the children and adults alike, bringing out the best of both worlds. Should you want more flavor, you can add chopped cilantro and sprinkle some sour cream. But the best thing about this pie is that it's an easy cook with a slow cooker. Cook the pie on low heat of 165 degrees for four hours while making sure that all your ingredients are layered accordingly with the help of heavy-duty foil. Oh, you'll love this dish.
SLOW COOKER SWEDISH MEATBALLS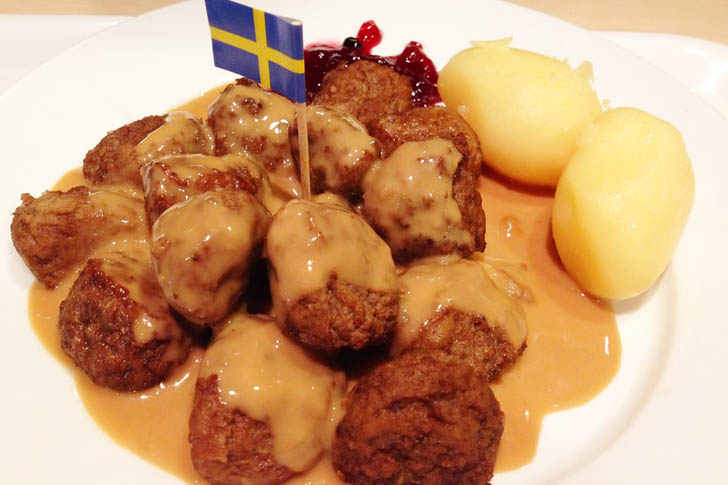 Another delicious meal for your family dinner is this Slow Cooker Swedish Meatballs that is braised in a rich and flavorful cream sauce. This is also a good combination of all the goodies of ground beef, pork, and spices that'll give your family the most comforting and satisfying meals. Yes, even your kids will love it. So for dinner, serve this with mashed potatoes or egg noodles on the side. In slow cooking, this meal, though, remember that in tenderizing your juicy meatballs, the need to choose the right combination of meat is necessary. Also, cooking it at the right degree of heat over a long period of time is key. As usual, all you have to do is throw all the meat and ingredients in and let it slow cook.
HAM & SWISS CHICKEN ROLL-UPS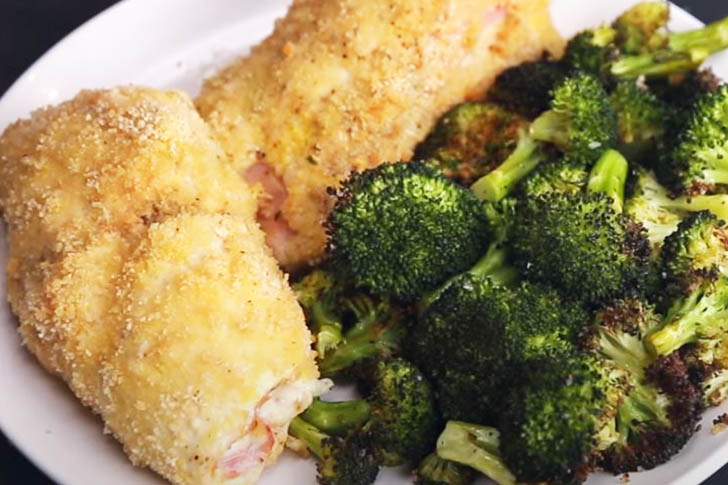 Other than the white wine used to come up with a great sauce from the cream of chicken soup, this meal is no other than a meal for sure your kids will come to love. With your chicken, ham, and some Swiss cheese for roll-ups, a special sauce is whipped up to make this meal your family's next slow cooker meal favorite. Slow Cook for 4.5 hours in low degree heat and tada this Ham & Swiss Chicken Roll-Ups are made and will definitely complete your whole day with the sense of comfort and satisfaction in every bite of this dish. 
BBQ PORK SANDWICHES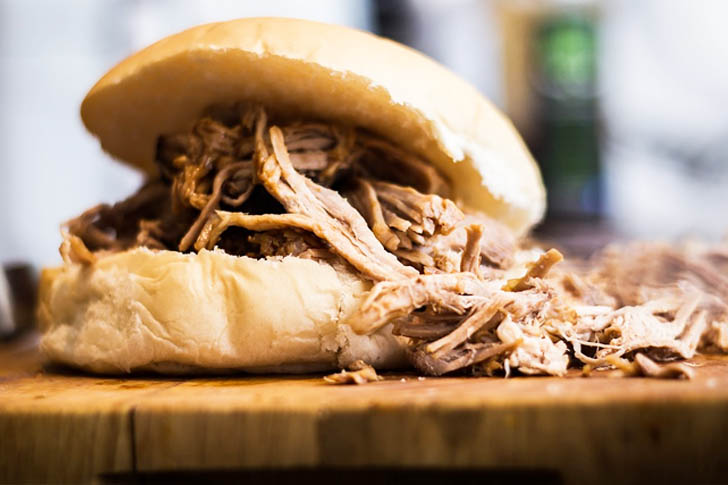 Did you know that you can enjoy the ultimate BBQ pork sandwiches with your slow-cooker? Get it ready as the kids will love this next cool meal. Start by getting your pork, chop your onions, and grab your favorite BBQ sauce. Put them all in the morning and expect its appetizing flavor in the evening because even you will love coming home to this delicious BBQ pulled pork. You can use this recipe for your sandwiches, but also, you can serve it with mac and cheese or with potato salad. The opportunities are endless, and it's all credits to your slow-cooker magic!
Slow-Cooker Beef Nachos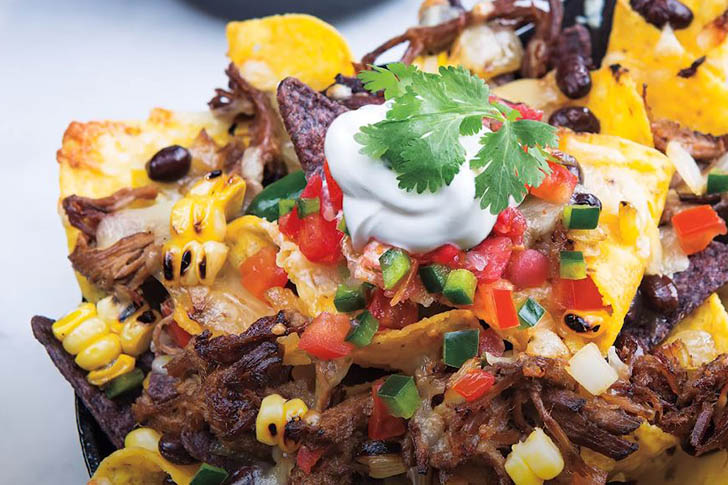 Your older kids will love you for this. Whether you slow-cook it at a certain degree for snacks or a meal time, they won't care but they'll love you for bringing and making it at home. So maybe it may be too good to be true, but truly your kids will love it. Also with the flavorful roast, toss in some tomatoes, black beans, and avocado and it sure will turn into the main meal to seal the deal. Of course, serve with tacos or some bread on the side, it's hearty, full of protein, and best of all, home-cooked.
Peach Cobbler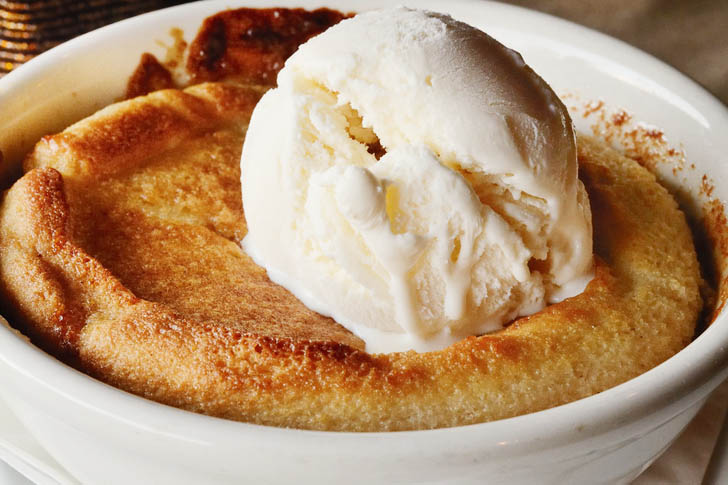 Another wonder our slow-cooker can make for is this Peach Cobbler that is perfect for our summertime dessert. Top it with a scoop of vanilla ice cream and this dessert easily becomes what everyone would go bananas for. Your kids will love it and will keep the smiles on their faces. Of course, unlike the conventional cobblers we used to have, this one has its topping at the bottom as placing the batter underneath the peaches in high degree heat helps cook through evenly inside the cooker. After two hours, you get to have the heaven of a dessert served with vanilla icrecream to make it even more heavenly.
Lemon Bar Cake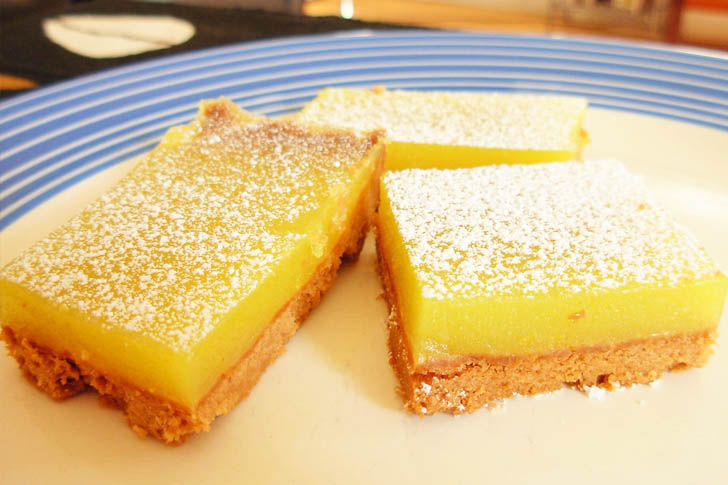 Who could have thought that we could have luscious lemon bars can come out of our slow cooker? They are so easy to prepare and taste luxurious. With light dusting of powdered sugar it's made sweeter and perfect for your afternoon tea. Credits to the lemon flavor, the bar alone is a taste of refreshment. Pared with your usual tea, it'll take you to places with the burst of heavenly flavors in your mouth. What's best about it is, you kids would love them too and enjoy it just as much as you do. Isn't it a wonder to have this much of a menu to took in your slow-cooker?
Uncle Jack's Mac-and-Cheese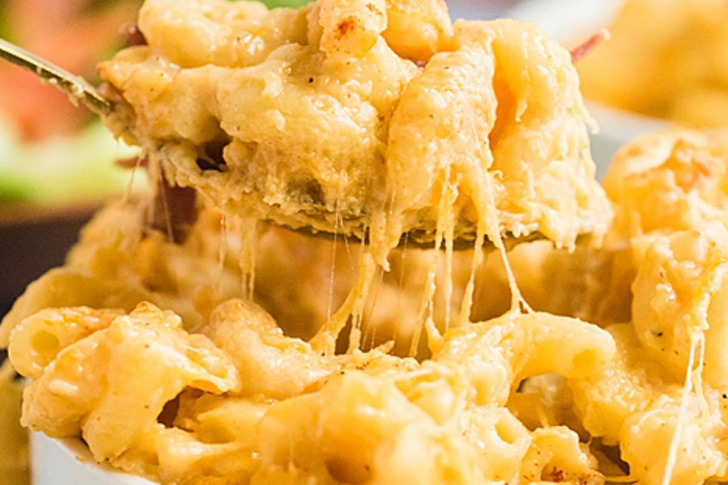 This recipe credits to Pam Rawlinson of North Augusta, South Carolina. This is not your usual Mac and cheese but one made in minimal effort yet tastes so good, you'd die. The end result of the recipe is a crispy crust with a gooey center, for sure, your kids won't be able to resist it. Also, this classic cafeteria-style goodness can reach a crowd if served as a side dish or as dinner for a family of four. So without further ado, for only two steps and get your 16 oz package of elbow macaroni ready and your magical cheesy and creamy mix ready for a classic meal that'll recall only good memories.
Spaghetti Casserole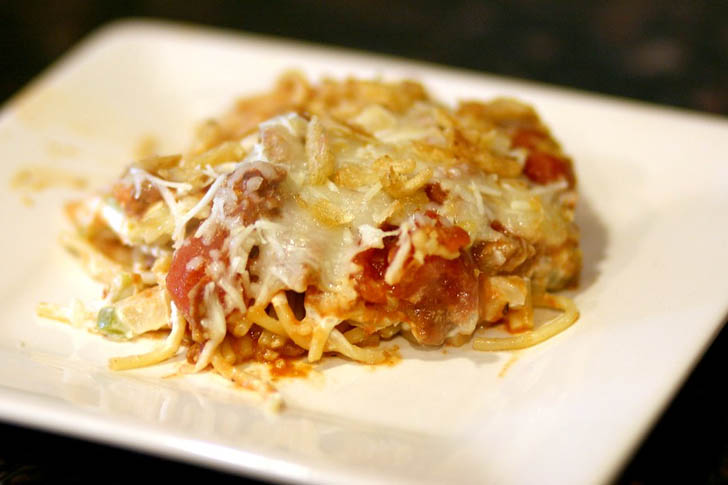 As a proven classic all-time favorite of kids, this paghetti casserole is made even quicker and easier than what you remember of how we used to do it before. Most of the time, the secret to a perfect spaghetti credits to the sauce they came from that is why store-bought tomato sauce deserves our hearty applause for the big difference it makes especially in taste. However, with this meal, pre-cooking the ground beef sautéed in onion is necessary prior to adding it in the slow cooker. If need be, consider this recipe as your go-to quick-fix pasta that can turn into casserole and may serve you as your leftover all week long.
Slow-Cooker Parmesan-Herb Pork Loin with Chunky Tomato Sauce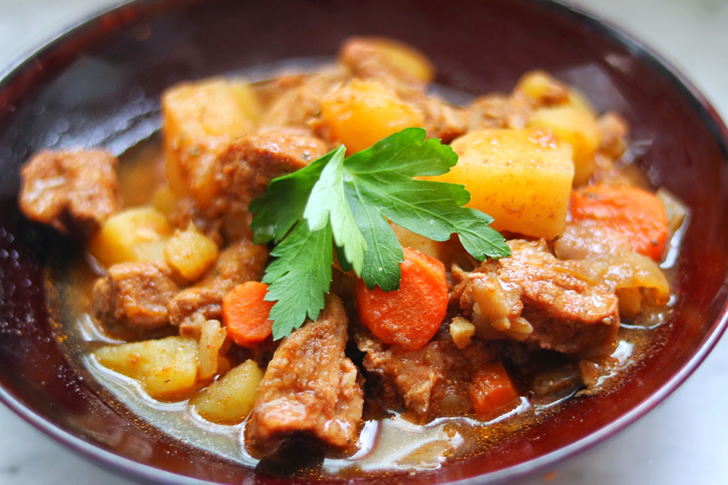 This wonderful menu cooked in a cup of red wine is a good fix for your children's dinner too. The 8-hour cook time will burn off the alcohol and maintain the child-friendly recipe. The flavors in the dish however are so deliciously good it now maintains its child-friendly delicious, flavorful pork loin that even the adults will love. Prep time starts the night before and ready for start of cooking at a certain degree of heat. Then, three to four hours later, you have your slow cooked parmesan-herb pork loin with Chunky Tomatos Sauce. Oh, you can have this too in Less sodium chicken or chicken broth.
Chicken-and-Squash Casserole
Now this fix will camouflage veggies in a cheesy, slow-cooker casserole and it will surely become your family's new favorite dish wonder. If you want to make the most of the fresh summer squash, then this is the recipe for you with easy steps to making Chicken-and-Squash Casserole in slow cooker. This meal is meant take credit for being your best summer dinner ever. To achieve that feat, you can use any summer squash, with variety of choices such as you can also use zucchini, crookneck squash, cousa squash, pattypan squash, and globe squash. Or feel free to mix them up too to add color and make your dish more appealing.
Black Bean Chimichangas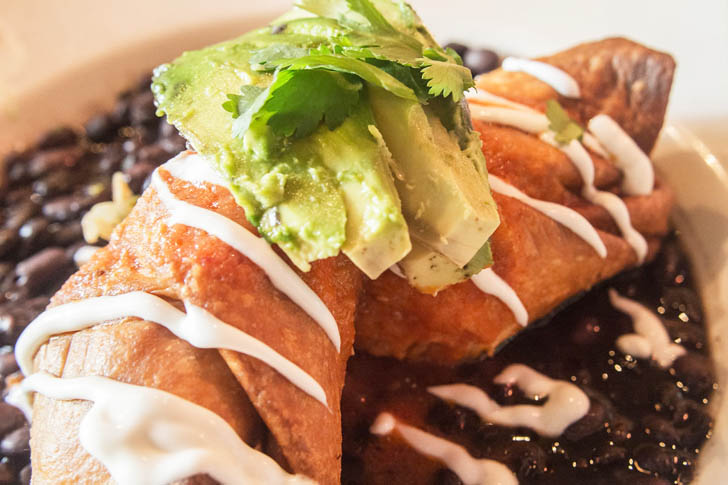 Black Beans take the star credits for these slowcooker chimichangas. With their full savory flavor, it will take your Tex-Mex to the next level. The meal is as simple as heating your rice and serve with added chicken in your tortilla. Then prepare your slow cooker to be ready to bake the tortillas at 400 degrees for 15 to 18 minutes until golden brown. Key in making sure that rolled tortilla will not detach, lay tortilla with seam face down and a brush of butter on the pan and on top of the tortilla. Upon serving, it is best to add a beautiful mix of vegetables for your topping.
Slow-cooked Barbecued Chicken Sandwiches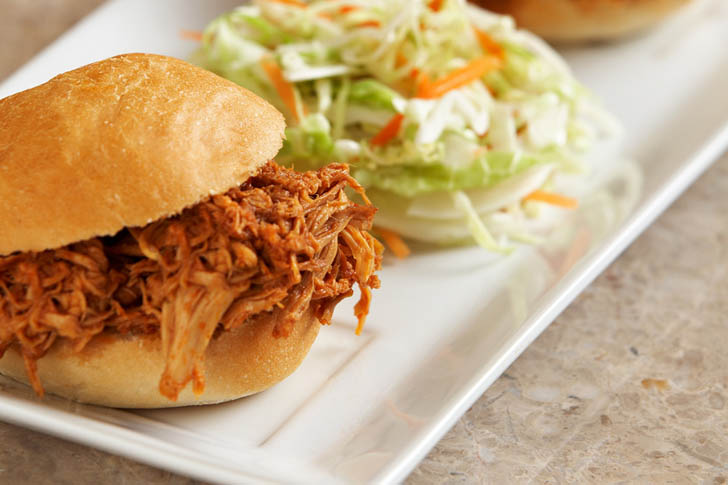 Here is something for sure your kids will appreciate for lunch or snacks. This slow-cooked barbeque chicken sandwiches will surely be so good they'll ask for seconds. So in serving the dish, nestle the tender chicken from the slow cooker in between two slices of sweet potato cornbread and with a simple mixed slaw, top it on the sandwich and it sure is a no-brainer dinner for the whole family to enjoy. You can pack this for lunch though as it is a great one to have for grabs when things get hectic at work. In slow-cooking the chicken, going slow-cooking over low degree heat does the trick.
Slow-Cooker Pork Tacos Al Pastor with All the Fixings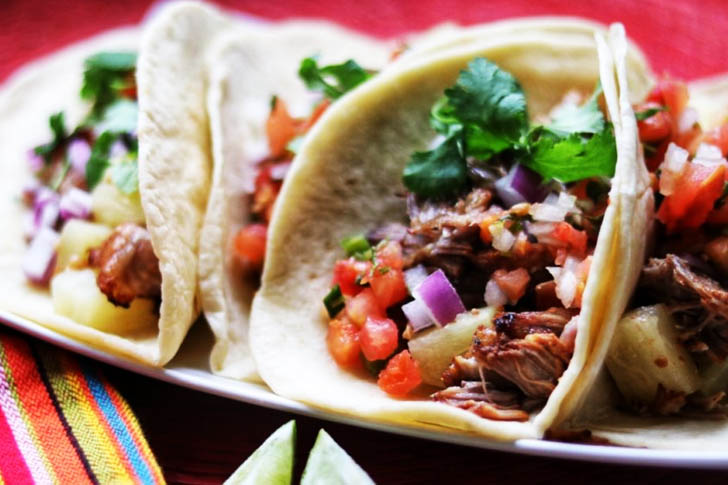 For this fun fix for a family taco night, slow-cook pork shoulder in low degree heat in pineapple juice, bear and chipotles in adobo. Then shred the meat to be set in the taco bar. Prepare all other ingredients organized by flavor, by color, and texture. With this lay out of all the toppings, it is a sure way of letting your kids have fun and make their own tacos. For your toppings you may prepare but not limit to these, bowls of crumbled cheeses, sliced radishes, onions, avocado, shredded cabbage, some tomatoes, and fresh cilantro. Of course, don't forget the hot sauce.
CHILI BEEF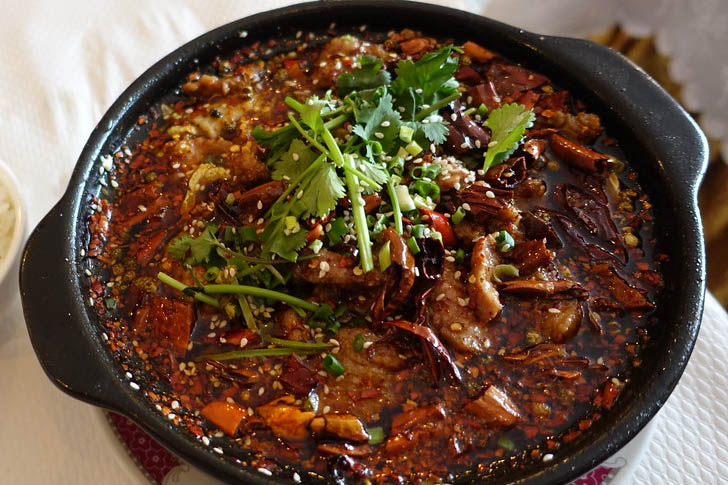 Chili beef is something your kids are familiar with. However, this time, they can have it at home with the possibility of having it as a staple food. Okay, that may be too much. Having it as a regular, that could do it. Here's how you can prepare it, have it start cooking in an ideal degree and come home to serve it with a delicious southwest cornbread or add more vegetables on the side. Your kids will undoubtedly love this and would be asking for more. Just get your measurements right to taste by adding the right amount of flavors.
BEEF STROGANOFF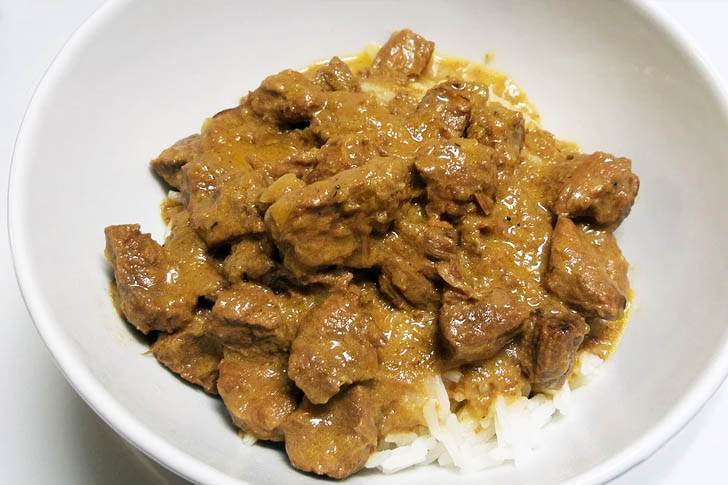 The kids will like it, but we seriously think the whole family will do, too. It will take all your home-prepared meals to a whole new level, credits to this angel, slow cooker. Beef stroganoff is a hearty dish for the dinner table. Also, it is so easy to prepare. Simply add in the sour cream mix, your beef stew meat, mushrooms, and the minced garlic. You may opt to add more vegetables like broccoli on the side later tonight. Then start your slow-cooker and set it low for 7 to 8 hours. That should do the trick and voila, dinner is served!
CHUNKY CHICKEN CHILI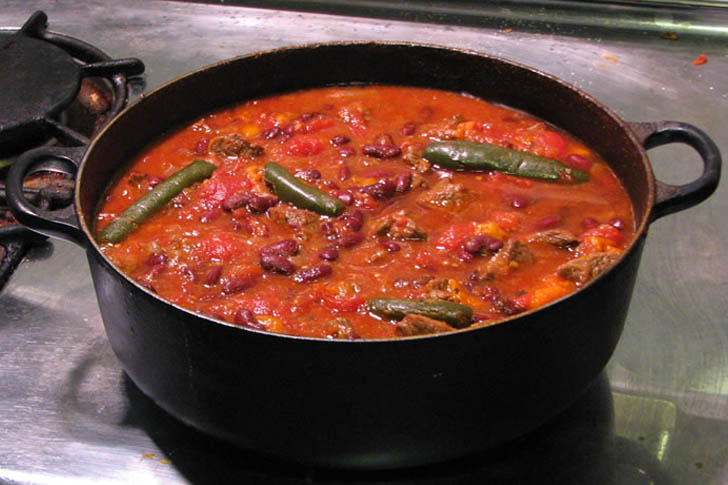 Chili is something that should already be welcomed on your tables, mommy. Teach your kids to enjoy it with this meal. Also, for the recipes, it doesn't need to be meat-focused! Some kids don't like meat, after all, so try something different like this chunky chicken chili to put variance to your dinner meals. It can quickly turn up into a healthy snack of some degree, especially when your chicken parts are the breast parts. Try to also ask your children for some of the ingredients that they want to put in the meal. This way, you are helping your kids make a healthy food choice.
ITALIAN BEEF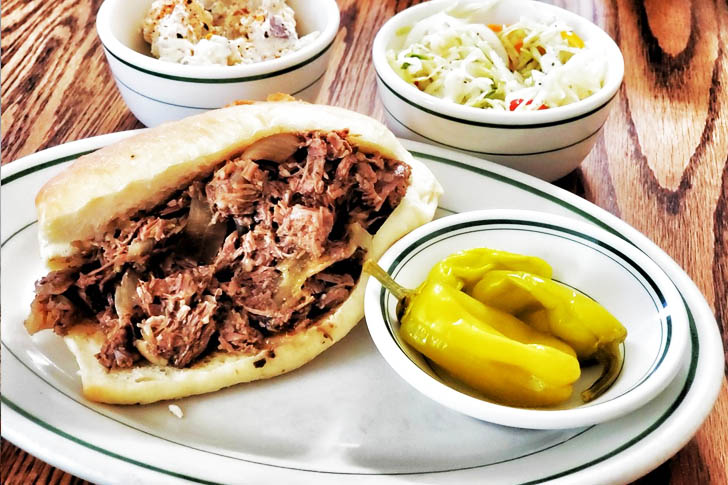 Did we not just say these slow-cooker meals will take your meals to the next degree of master chef series at home? You're making it all happen even with your busy schedule throughout the day. With a slow-cooker, you can cook up something for any of your food remains, just like this Italian beef recipe that is a leftover from your Italian beef sandwich. This recipe is as simple as tossing in your roasted red peppers, your zesty Italian dressing, and a beef chuck eye roast and top it with parmesan cheese. On your way home for dinner, don't forget to grab baguettes so you and your family can enjoy your sumptuous meal.
CHEESEBURGER MEATLOAF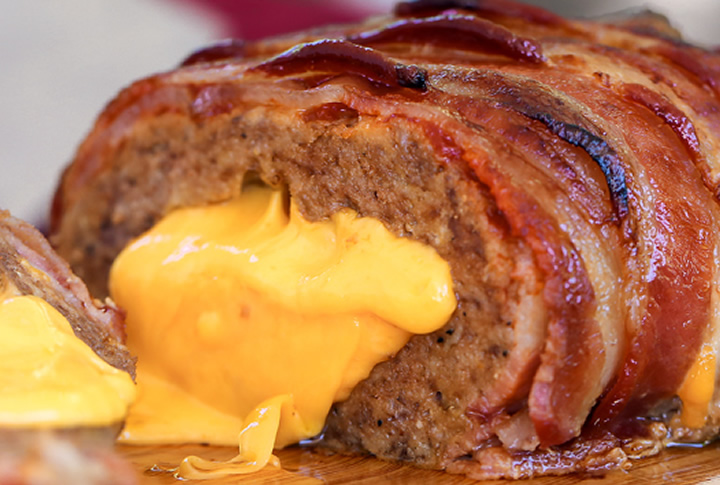 Well, heck, yes! You can cook meatloaf in your slow-cooker! We're urging you to try prepping and cooking this cheeseburger meatloaf in your slow-cooker pot. Try it this week and serve it with steamed carrots and mashed potatoes on the side to make your dinner a hearty, delicious one. This recipe is taking your pro-ness in slow-cooking to a higher degree. So you have to try this and impress not only your kids but your hubby as well. Pro tip: make sure to use a slow-cooker liner on this one also for easy cleaning and to avoid that dreaded scrubbing.
ASIAN-STYLE BEEF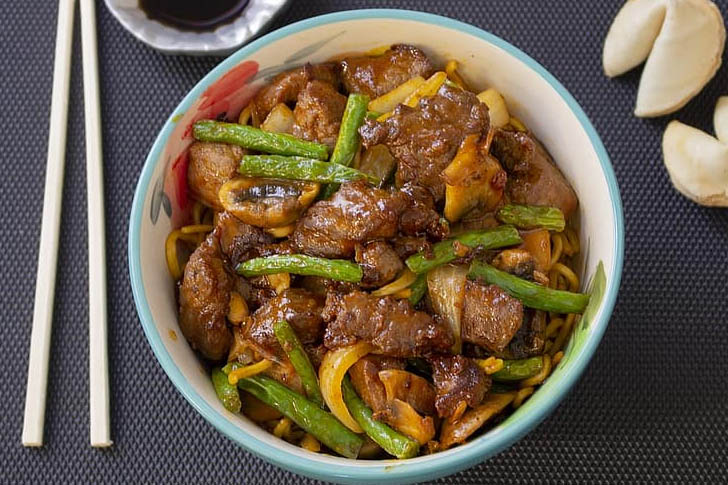 Yes, we're loading you with beef. Because, why not? Credits to this incredible slow-cooker pot, you now have more time to cook beef! So this Asian-style beef can give you the comfort food that you long for and want. Your kids will love this meal, and you'll love it too because now you get to prepare and take your healthy spin at it. You can even get in some vegetables with sautéed mushrooms and green peppers. If you're doing a million things at once and can't be bothered with messy hands, meatball scoopers are handy multi-taskers. Scoop meatballs right into the crockpot and enjoy mess-free hand.
POT ROAST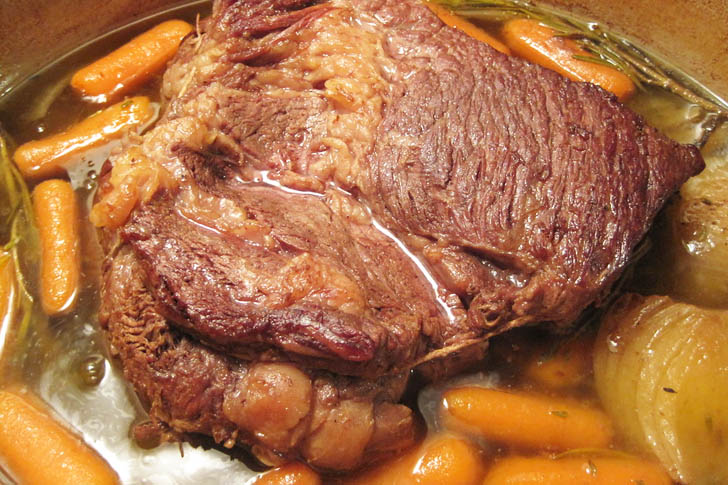 Last but definitely not least, you get to prepare the pot roast in here. Try your own version of slow-cooker pot roast. We don't know about you, but if you aren't yet convinced how much of an excellent investment your slow-cooker is, we're not sure what meal will. We mean, think about it, if you're a busy mom, would you have any more time to cook pot roast on your usual cooking set-up? Of course not, but with slow-cooker, you get to toss all in and slow-cook all ingredients and draw out all flavors in time for dinner. Pro tip: don't forget to use the leftovers for your sandwiches!
Based on Materials from Kraft Heinz
White Chicken Chili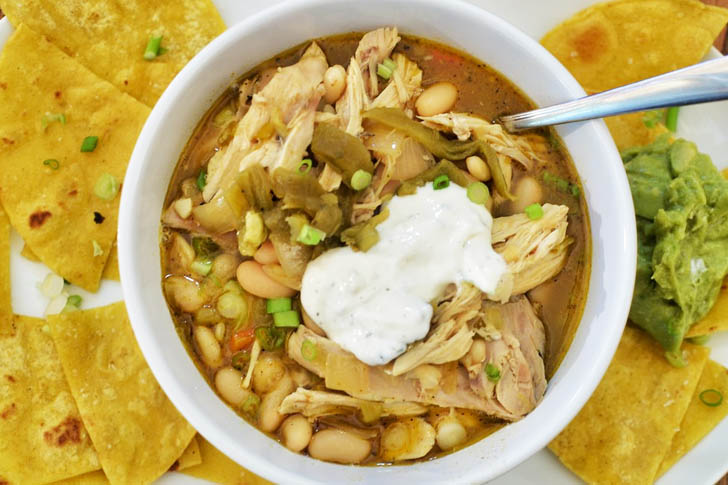 So there may be plenty of chili menus out there, but this one will soon be your kids favorite! Best feat about this dish is how it also require no pre-cooking anymore! By just tossing in your chicken, topped with your seasonings, add in onion, garlic, beans, corn, cilantro, and the chicken broth, cover, and put on low degree to cook for 8 hours. This pot is amazing, after 8 hours, you get to feed on this delicious dish! In case you don't know, many of the Crockpot users out there picked this menu 1st in their own chili contests.
Lemon Chicken Soup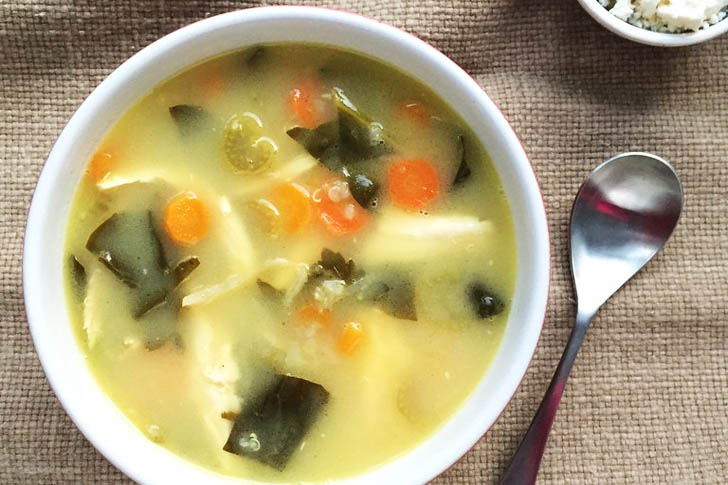 On a cold, wet, or icy night, you will surely credit this meal to be the most comforting soup ever, especially in cozy snow storms. This classic chicken soup is cooked up in lemon juice splash with peas and carrots. An the tang from the lemon gives you zest and all the comforts to it. Of course the veggies make it not only delicious but super healthy for the kids too. This is definitely the meal that would get them to eat their veggies too.  With some crusty bread and cheese on the side, this too can easily be your kids next favorite soup.
Apple Butter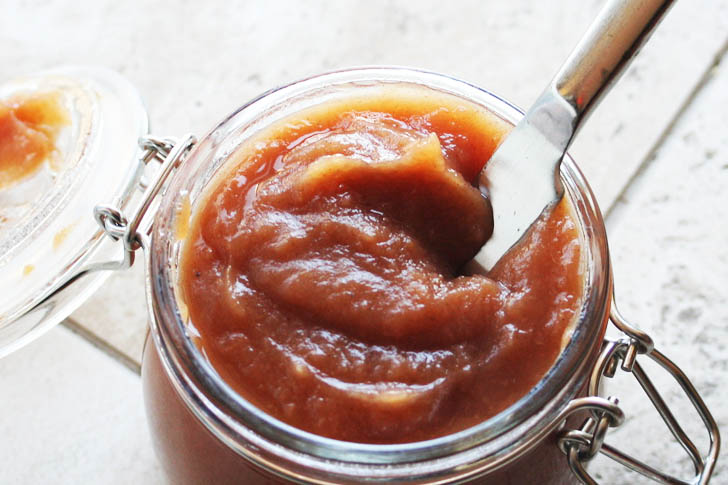 This slow cooker fix is about to spread to your entire house the scent of autumn and your kids will just love it on almost every pastry you serve. Apple butter can also be a nice holiday gift to your family and friends. This sweet apple spread will be good on top of your toast, bagels, or muffins and perfect for your kids' breakfast or afternoon snacks with a glass of milk. Credits to the apples that grow in season, we now can enjoy slow-cooking it and enjoy the lovely happy memory trigger and aroma therapy in our homes, while our kids just dig in.
Easy Enchilada Bake
Another bake that your kids might love fresh from the slow-cooker is this easy Enchilada bake. With the cornbread crust as icing on top of your enchilada cake, you now have something to bond over family table game night and can be served with guacamole or sour cream. All credits to one of men's greatest invention of a slow-cooker, with one-pot, our meal is prepared. By mixing in the enchilada sauce with the chicken, salsa, cilantro, black beans, and green chiles, to be slow-cooked on low degree for four hours, this easy Enchilada, is ready to be served.
Apple and Pear Crisp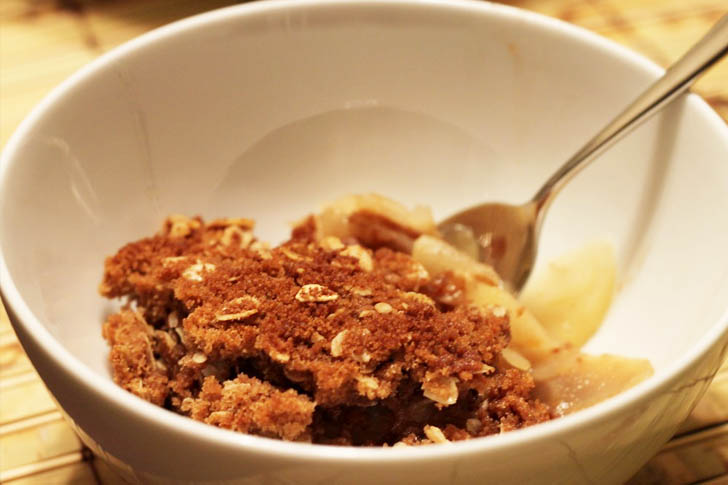 If we were to ask your kids what would be their favorite dessert, after trying this Apple and Pear Crisp, we bet you this will be what they'll point to! Yes, that is because this warm and sweet crisp  can be the ultimate comfort food dessert of all time. With vanilla ice cream on top, a scoop will do and a light dash of cinnamon powder to finish the top off. Preparing this in your slow cooker is easy and fuss free, and can easily the ultimate dessert many would die for. With just only 15 mins cook time in high degree heat, you've successfully whipped this sweets up!
Lemon Chicken Vegetable Soup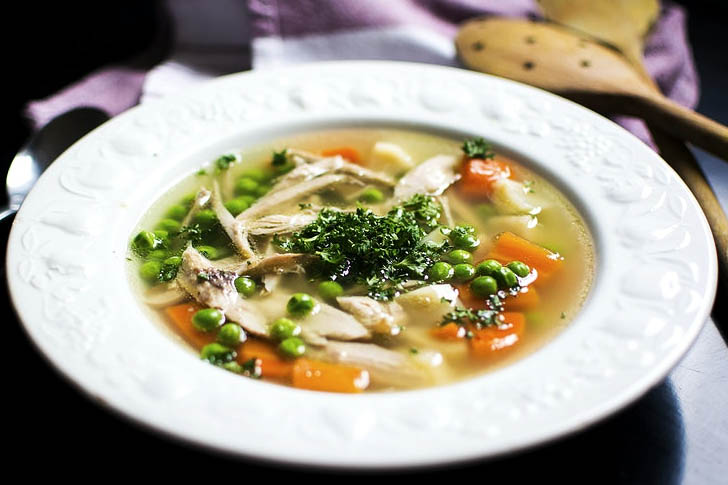 For your warm-weather soup, try this menu in your slow-cooker. With bright and fresh Lemon Chicken Vegetable Soup, let it chase your doubts and worries away. With easy steps such as throwing in all ingredients and let it slow cook in low degree heat, it not only chases away negativity but even the striving away. All thanks to lemons for its zest that surely livens up the meal with its flavor and refreshing taste that is sure to give you the boost. Add in all the seasonal vegies and let it take center stage, surely after a few hours, you'll have this soup for your blues.
Triple-Chocolate-Covered Peanut Clusters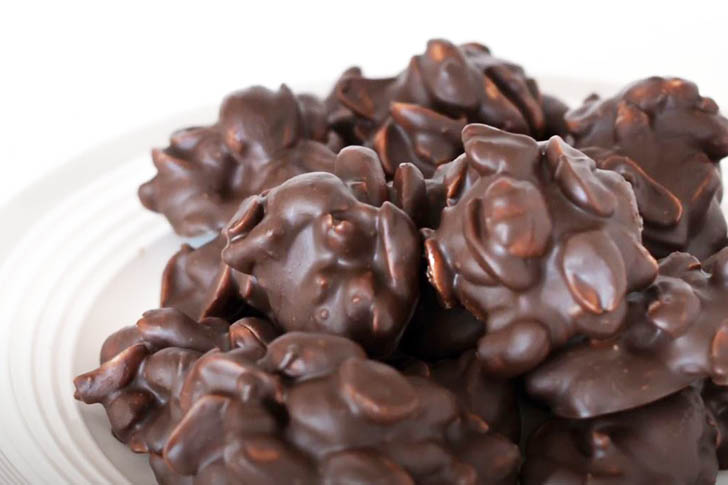 Another kiddie treat that is very snackable and definitely goes inside your kids' lunch boxes is this Triple-Chocolate-Covered Peanut Clusters. They are just over the top delicious with three different types of chocolate, peanuts and cashews. The three clusters are very easy to make by just throwing in all ingredients in the slow cooker and with a certain degree of heating, we let the crockpot do its things. These treats are great for parties and can be an easy handmade gift to people. Best about this is one making can last up to a month when frozen! So get a batch done anytime today until it finishes up all your friends, neighbor and co-worker with this lovely gift!
You've Reached The End