Lavish Celebrity Homes – Your Favorite Stars And Their Luxurious Lifestyles!
AL PACINO – EST. $30 MILLION, BEVERLY HILLS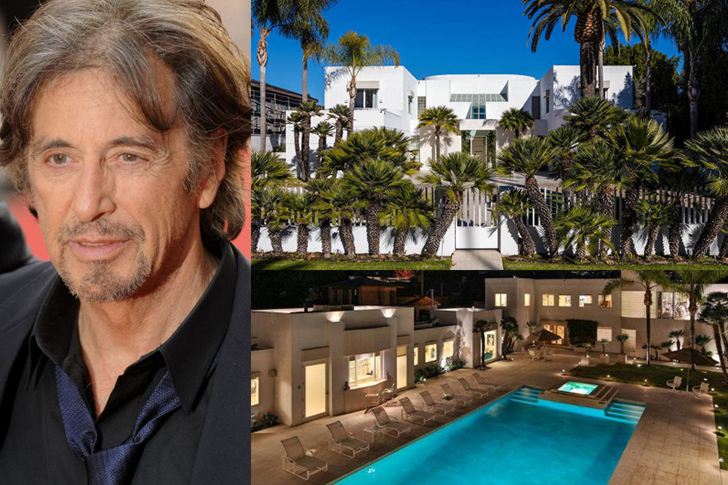 Being an A-list Hollywood celeb comes with plenty of benefits, including hefty paychecks that enable them to purchase their every heart's desire. Such is the case with Al Pacino's home in Beverly Hills that's worth $30 million! Aside from having other celebrities for neighbors, the residence sits on a 1-acre lot and comes with seven bedrooms, an expansive pair of pools, and fountains—to mention a few of its standout features.
The outdoor space looks like a mini-resort, with red brick walkways and palm trees decorating the space. It's certainly a worthy investment for Ben Nehmadi, who purchased the property from the actor.
ADAM SANDLER – $42.5 MILLION CALIFORNIA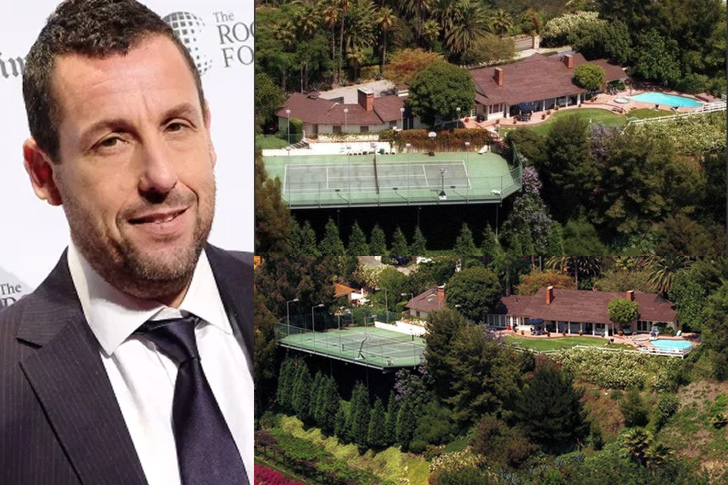 When you're one of the most bankable comedic actors in Hollywood, the benefits are plenty. Aside from getting choice roles, there are also the millions you can earn with every movie. Where some might use that for various indulgences, Adam Sandler took the more practical approach and used his investment money to purchase a residence in Bel-Air, California. The price? $42.5 million.
The residence is tucked between various greenery and features beautiful landscaping. Some of its outdoor features include a tennis court, a pool, and a view of the hillside. It's a roomy property, with more than enough space for his family.
AARON RODGERS – $28 MILLION, MALIBU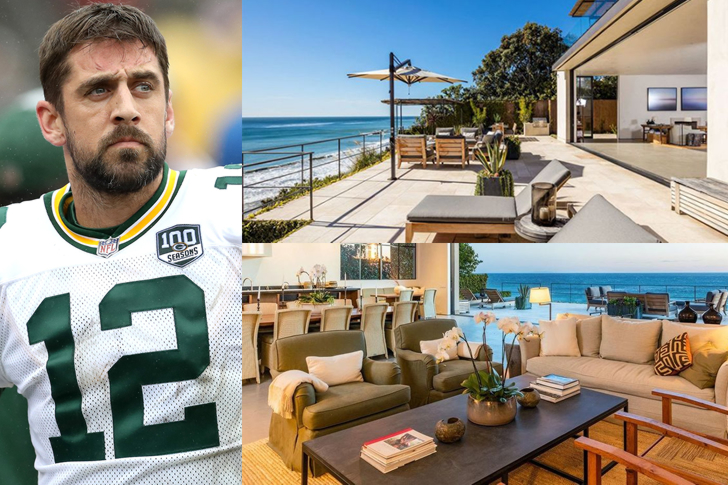 It was in December 2019 when Aaron Rodgers and Danica Patrick finalized deals for their new investment: a beachfront property located in Malibu. The residence was previously owned by Robbie Williams, but Janet Jackson and Netflix Content Chief Ted Sarandos also used to call the property home. The deal was the third most expensive for Malibu last year.
So, why the hefty price tag? Aside from access to the gorgeous beach and beautiful views around the home, the residence is 4,636-square-feet and comes with four bedrooms and four bathrooms, a gourmet kitchen, as well as a 2-bedroom guest house.
BETTY WHITE – UNDISCLOSED AMOUNT, CARMEL CALIFORNIA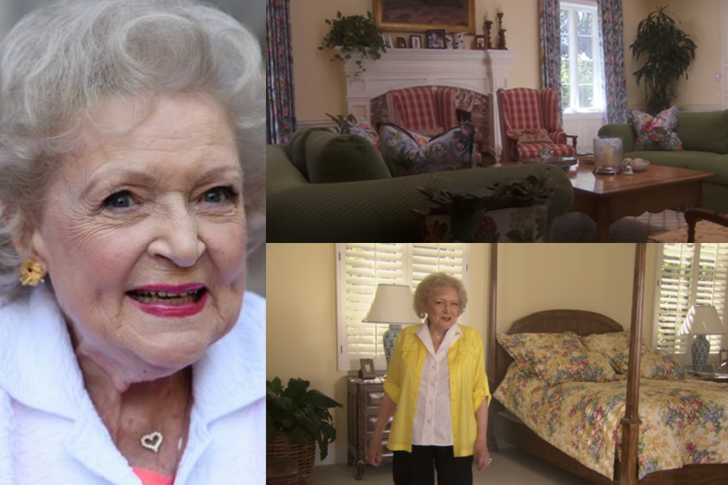 The actress has owned this gorgeous abode in California since 1981. The golden girl often puts the spotlight into the décor she puts up, much to the delight of her followers on Instagram. Unsurprisingly, her home is just as peppy as she is! Simple items are accentuated by brilliant pops of color—nothing too flashy or modern here!
We think the highlight is her garden, which the actress posts plenty of on social media. There are multi-colored flowers lining her path and of course, what home would be complete without a lemon tree? Betty's best investment is in enjoying life as it is.
BILLY JOEL – $14 MILLION, FLORIDA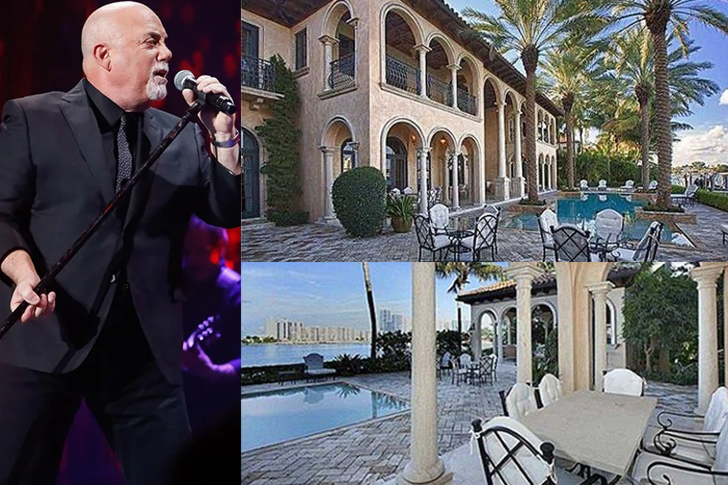 Billy Joel is no stranger to living large—he has a number of properties throughout the United States, and each one is worth millions. Whilst he may have parted with this particular property, that doesn't make it any less impressive. In fact, the person who bought it? An Italian billionaire with more than enough investment money to shell out for the gorgeous residence.
It's worth every penny as well, boasting 8,881-square-feet and even has its own pier and boat slip. The house itself comes with seven bedrooms, an outdoor kitchen, and a pool. The design is tasteful, featuring a mix of modern and European styles.
BRAD PITT – $1.7 MILLION, LOS FELIZ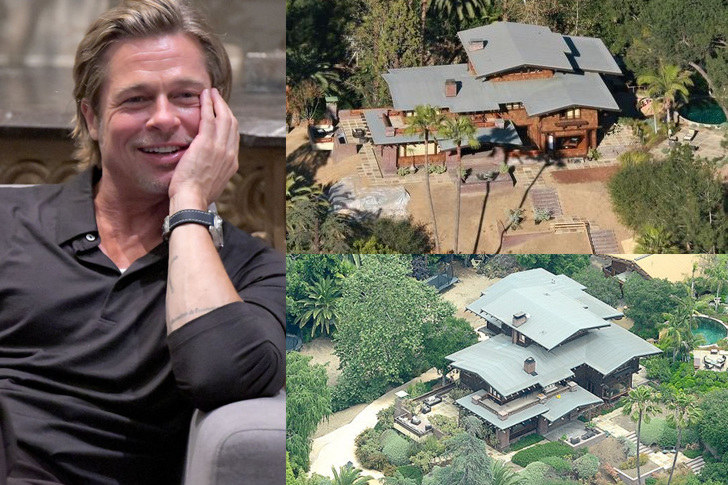 For some actors, constantly moving to bigger and better houses tends to be the norm. When it comes to Brad Pitt, however, he was smitten with this cozy Los Feliz residence. He first bought it in 1994, and while he has other properties in and outside of the United States, this is where he still lives.
Prior to needing a lawyer to handle his separation with Angelina Jolie, the couple also spent time here with their children. It's big enough for the kids and even has many kid-friendly amenities, including a treehouse, some swings, and even a bouncy house.
CAITLYN JENNER – UNDISCLOSED, MALIBU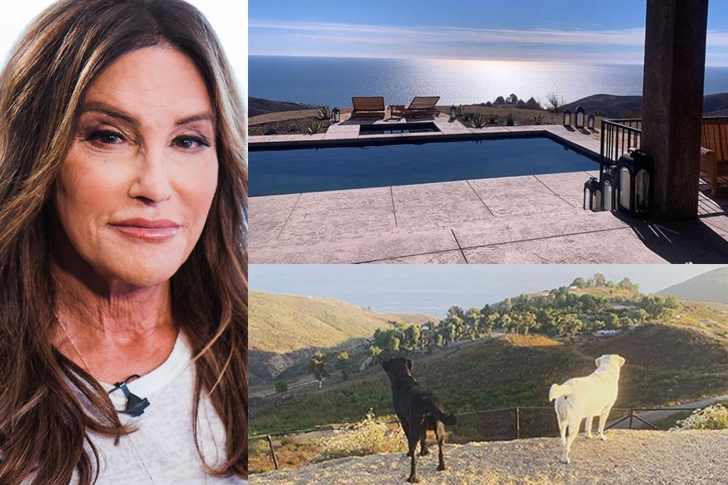 Whilst Caitlyn, Sophia Hutchins, and their two pet dogs needed to be evacuated from their home, they can count themselves extra lucky for the residence escaped the 2018 California wildfires. Left unscathed, the property is a cozy hideaway that comes with some very beautiful views of both the Malibu canyon and the ocean. The outdoor space is decorated sparingly yet tastefully, with a pool and some loungers to take full advantage of the space.
The real investments in décor can be seen indoors, where the Scandinavian chic theme, dominated by neutral tones, helps lend an elegant yet laidback feel to the home.
CELINE DION – $38.5 MILLION, JUPITER ISLAND, FLORIDA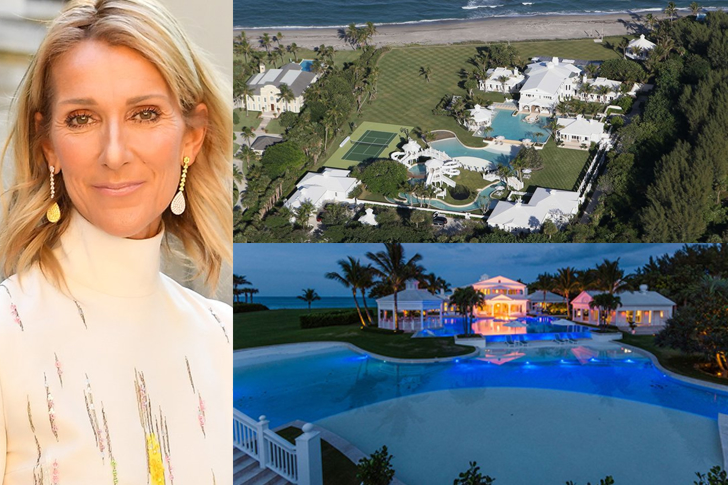 It's taken a few years and a major price chop before Celine Dion was finally able to sell her palatial home in Florida, but we're sure whoever took it off her hands will find that it is well worth every single dollar. The property first gained attention for its own private waterpark—a feature that very few homes could boast off.
The 5-and-a-half-acre property comes with an 11,000-square-foot house, which has 13 bedrooms and 14 bathrooms. The residence overlooks the Atlantic Ocean, which provides stunning views. It was initially listed for $72.5 million, but the price was lowered to $38.5 million before it got sold.
CHUCK NORRIS – $1.2 MILLION, DALLAS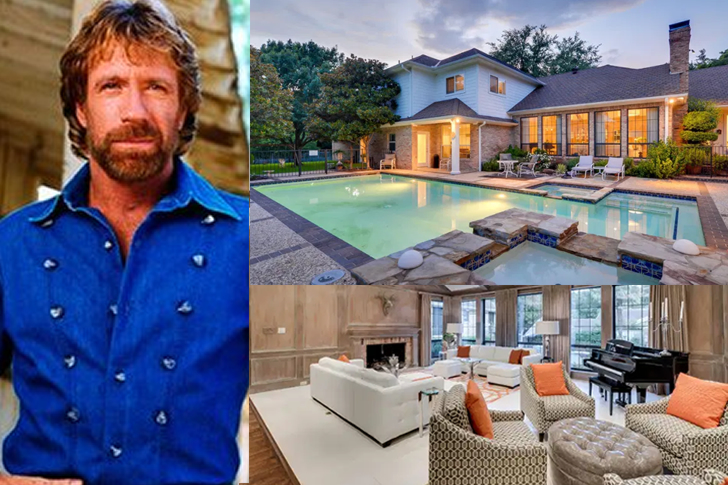 We can't all be Chuck Norris, but for one lucky person, they can try living in his former home. The gorgeous property located in Dallas was listed back in 2013—much to the interest of fans who wanted to get a glimpse of how their favorite action hero lived. Contrary to his onscreen persona, the 7,362-square-feet property is actually quite charming. Of course, nobody was expecting him to live in a bomb shelter—right?
For $1.2 million, this is a suitable family home, with more than enough room for guests and classy flooring. It comes with four bedrooms, seven bathrooms, and its own theatre.
CLINT EASTWOOD – UNDISCLOSED, CARMEL-BY-THE-SEA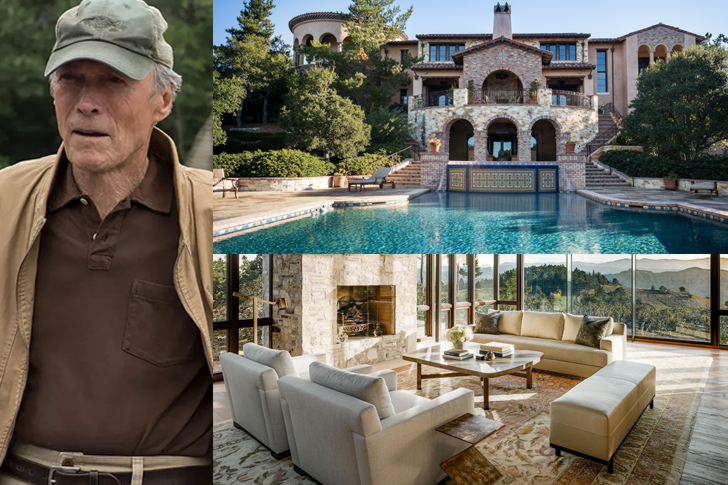 The actor's love for Carmel truly runs deep. Aside from being the former mayor of the town, he also continuously makes investments into the community itself. He restored Mission Ranch, practically saving it from being torn down and turned into condos. Then there's Teháma, the real estate development boasting of sustainable homesites for those interested in living a greener lifestyle.
This 2,000-acre residential enclave is a pioneer when it comes to sustainable community living and will be comprised of only 90 homesites. It comes with its own energy-efficient golf course, clubhouse, and fitness center. The best bit? You'll likely be neighbors with the man himself.
DAVID AND VICTORIA BECKHAM – £36.5 MILLION, LONDON
The husband and wife duo are successes in various fields—including their family life. Whilst they have been blessed with the ability to travel the world and even live in countries other than their own, the family has decided to settle down where they are most familiar: London. To renovate their home, they made an £8 million investment, and the results are certainly worth the hefty price tag.
Aside from being roomy enough to house the family of 6, it's also got luxurious amenities such as a wine cellar, its own gym, and even a separate place for Brooklyn so he gets ample privacy.
EDDIE MURPHY – $85 MILLION, BEVERLY HILLS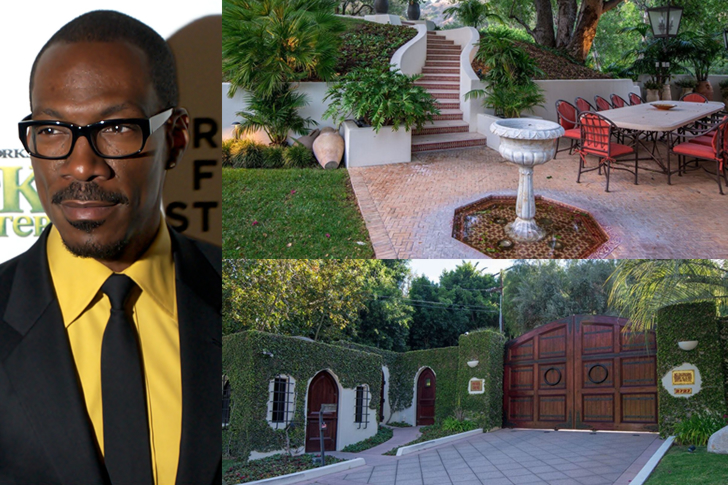 It's a given fact that every home a person purchase is an investment—therefore, it should also increase in value as time goes on. However, few are the people who can accomplish this successfully, with many trying but ending up having to sell properties at a loss. Perhaps they should take online classes from Eddie Murphy—the actor and comedian who has plenty of experience when it comes to this.
He first purchased their family home for $20 million, but has since managed to boost its value to $85 million! The property has 32 rooms in total and even has both riding and hiking trails.
MICHAEL JORDAN – $14.9 MILLION, CHICAGO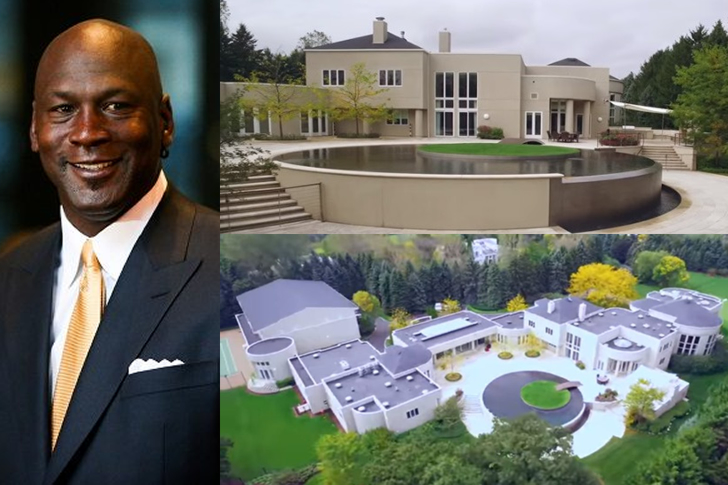 The property was listed for sale in 2012 and has dropped in price in the years since. The numbers might be a bit large for the average buyer, but for those with pockets deep enough, the property is certainly worth the investment money. Michael Jordan built this home from scratch—ensuring that every detail suits his personal taste. It is pretty clear the moment you approach its imposing gates, with the large number 23 displayed front and center.
As you might expect from the baller, the property comes with its own indoor basketball court, a luxurious man cave, and a gym.
RON HOWARD – $27.5 MILLION, CONNECTICUT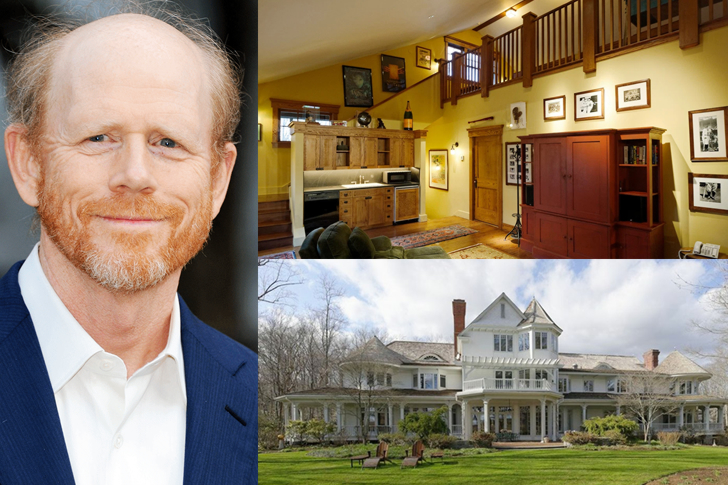 He started out as a successful child actor and went on to direct some of the biggest and most memorable blockbusters in recent decades. Ron Howard brought to life films such as A Beautiful Mind, Apollo 13, and Cocoon. Now that he's older and with his kids moving on to their own places, their family home in Connecticut was eventually put up for sale.
The filmmaker has talked about how the house contains many of their family's treasured memories and that parting with it was difficult.
Nonetheless, the property sold for a good price and the good times will always stay with The Howard's.
SAM ELLIOTT – UNDISCLOSED AMOUNT, OREGON AND MALIBU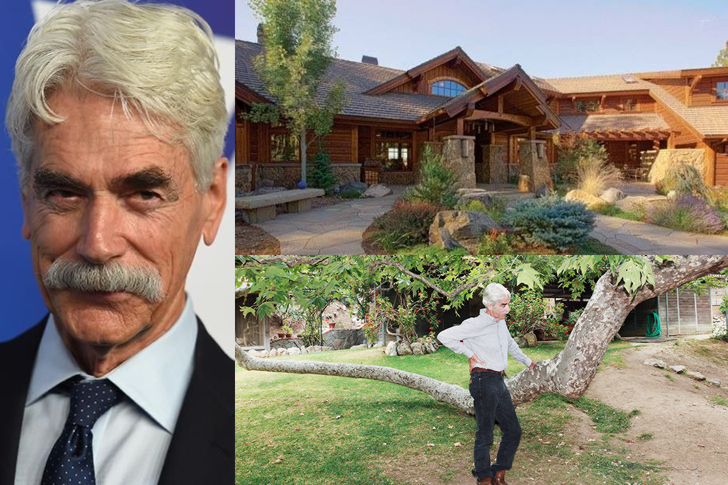 His appearance in A Star is Born received much praise, and he found himself with an entirely new generation of fans who enjoyed his memorable performance.
Sam is also one of the more lowkey actors in the industry— preferring a more private life instead of being in the center of all the glitz and glam. He has two residences, one in Malibu and another in Oregon. The Malibu property is where he and his wife, Katharine stay the most, while he only stays about a month or so at his childhood home in Oregon. We hope the insurance on both homes isn't too steep!
SAMUEL L. JACKSON – $8.35 MILLION, BEVERLY HILLS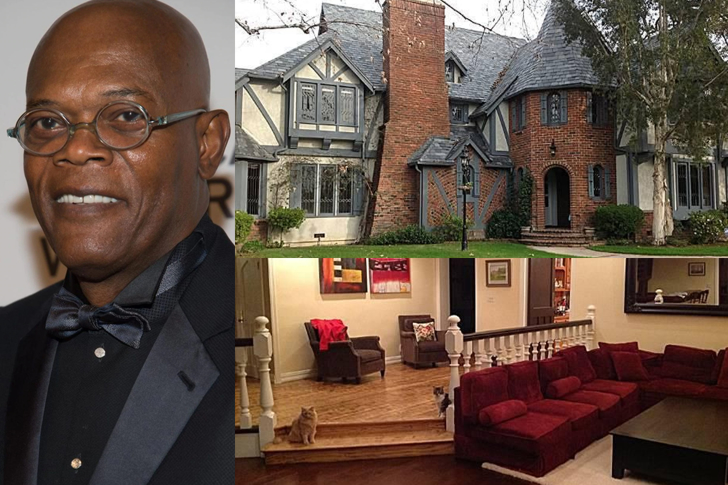 Samuel is one of those actors who has such a distinct style, just the mere sound of their voice is enough to make them stand out. He has had quite the film legacy, starring in a number of blockbusters and cult favorites, including Pulp Fiction and The Avengers. A man like him needs a house that matches the degree of swag he exudes, and this 11,738-square-foot estate is the perfect match.
Previously owned by Roseanne Barr, Samuel and his wife, Latanya, purchased the property for $8.35 million back in 2000. It comes with 3 different structures—the main house, the guest house, and the garage.
STEVE HARVEY – $3.4 MILLION, ATLANTA GEORGIA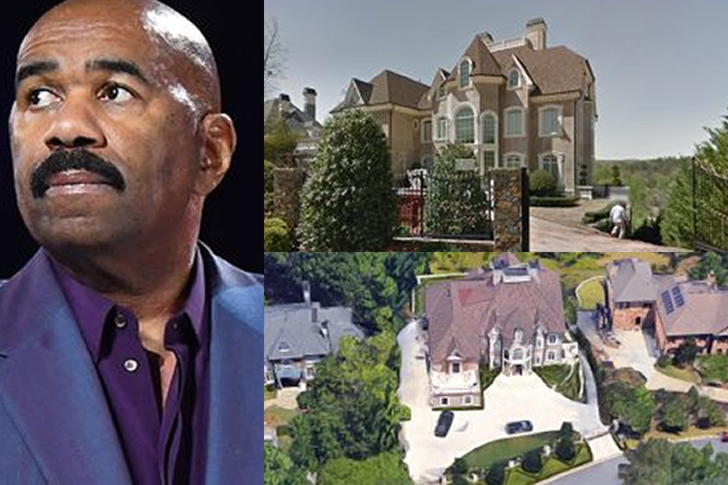 Steve has accomplished plenty as an actor, radio host, comedian, and author. With all of that comes plenty of investment money and trust Steve to know where exactly to put it: in real estate. He has multiple multi-million dollar homes across the United States. From a penthouse in Chicago, a property in Little Elm, Texas, to a mansion in Atlanta. All with proper insurance, of course.
The family divides their time between the two cities, but their Atlanta mansion is one of their biggest. The 9,258-square-foot property comes six bedrooms, eight baths, a mini-golf course, an outdoor grill, and even a waterfall.
TINA TURNER – UNDISCLOSED AMOUNT, SOUTH OF FRANCE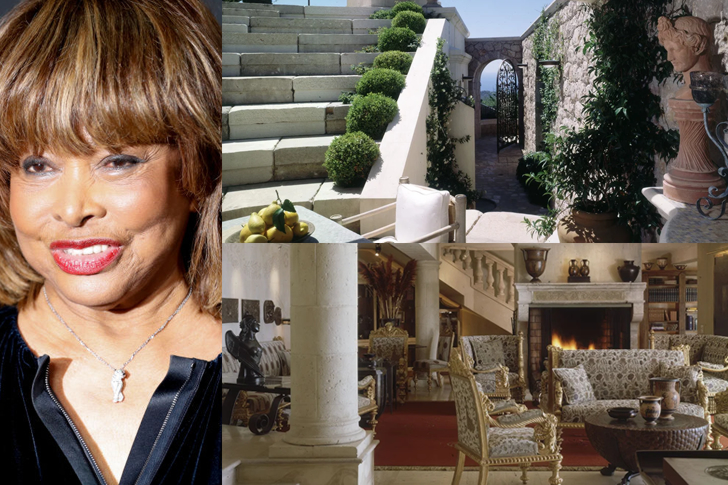 The diva might not be performing as actively as before, but Tina is still living in utmost style. Her property investment in the South of France is proof of this. To help bring her vision to life, she enlisted the talents of James Huniford and Stephen Sills to help create a cohesive look using her music memorabilia, Roman and Greek antiques, and plush European furnishings.
The result? A charmingly eclectic home that reflects both her style and story. Beyond the décor, the home's location is just as dreamy. The master bedroom overlooks Cap Ferrat and Nice, while the front terrace features a sunken amphitheater.
TOM BRADY – $33.9 MILLION, MASSACHUSETTS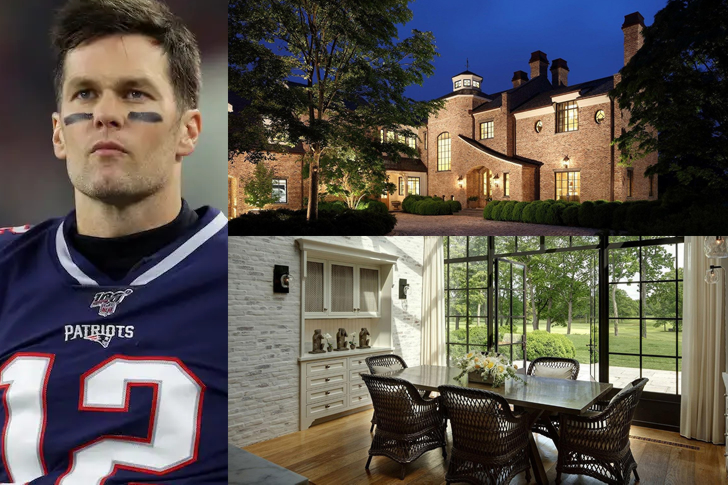 It isn't just the New England Patriots Tom Brady is bidding farewell to. He's also listed this gorgeous Massachusetts property for $33.9 million. Located in the town of Brookline, this lush residence covers 5 acres of land and comes with a 10,000-square-foot manor, which was built by Richard Landry. The house features five bedrooms and seven bathrooms, a wine cellar, a spa, a movie theatre, and a solarium-style breakfast nook,
If you're lucky enough to have the investment money for it, the property also includes a guest-house that comes with its own sleeping loft and yoga studio. Did we mention there's also a vegetable garden?
TOM SELLECK – $4.69 MILLION, VENTURA COUNTY, CALIFORNIA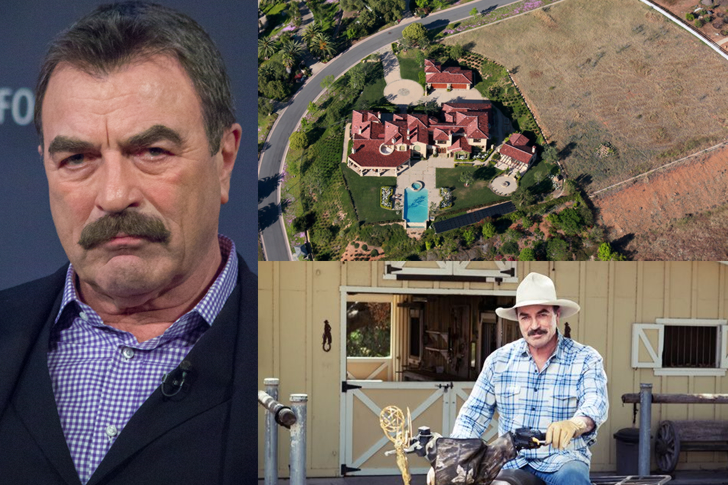 We might know him best as Thomas Magnum, the no-nonsense private investigator on Magnum P.I., but outside of the tough guy roles he usually plays, Tom Selleck lives a rather quaint life in Ventura County, California. There, he owns 60 acres of land with a restored 1910 hunting lodge as its centerpiece.
His piece of paradise also comes with a 1926 ranch house and a 20-acre working avocado farm. The residence also features an outdoor pool and more than enough fenced areas for riding horses! With such expansive land space, we sure hope he invested in home security systems as well.
WESLEY SNIPES, UNDISCLOSED AMOUNT, NEW JERSEY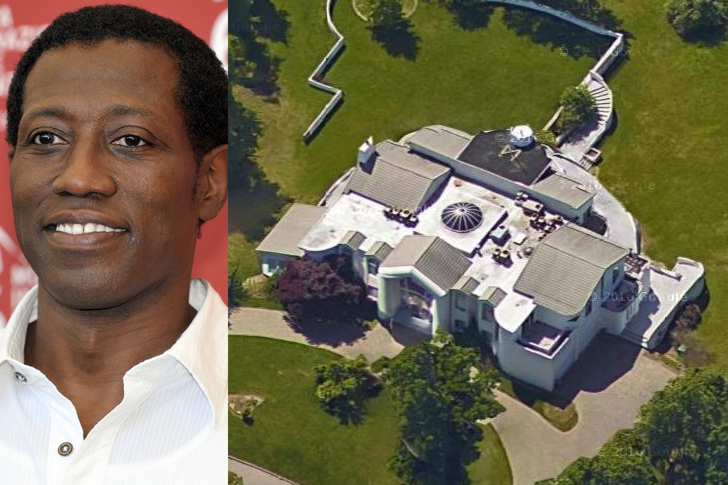 The actor has gone through quite a rough patch, having been sent to prison for income tax evasion back in 2008. We're sure he's since taken this as a lesson learned, and these days, the actor is doing his best to return to the once illustrious career he had. Fans know him best for starring as Blade in the film trilogy, which was popular from 1998 to 2004.
Despite financial issues, don't expect the actor to go into bankruptcy anytime soon. His former multi-million home in New Jersey is a testament to that. The multi-million mansion comes with its own home cinema and an outdoor pool.
GUY FIERI – UNDISCLOSED AMOUNT, SANTA ROSE, CALIFORNIA
When it comes to celebrity chefs, Guy Fieri ranks pretty high on most people's list. He was once touted as the face of the Food Network due to the success of the shows. Guy also gets credit for getting men interested in cooking as well! That's thanks to his laidback approach, making his food and his technique relatable to just about everyone.
The successful restaurateur lives in a multi-million dollar home in California—the exact amount of which varies across different sources. The Mediterranean-styled home has three bedrooms, two bathrooms, and has plenty of outdoor space for a food garden!
JAY LENO – $13.5 MILLION, NEWPORT, RHODE ISLAND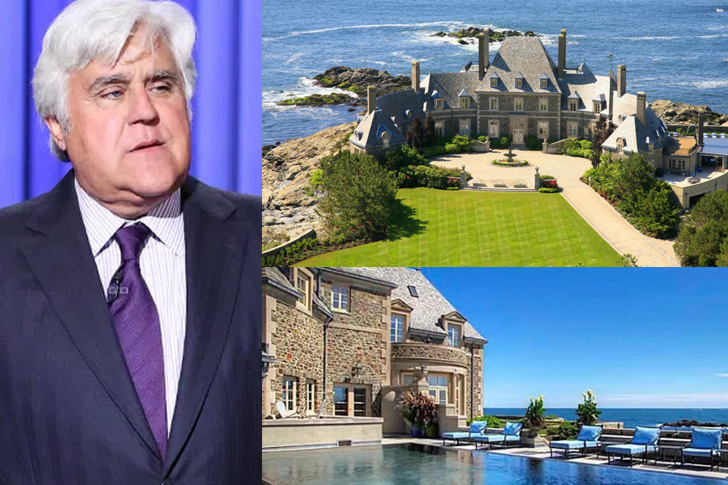 The host dominated the late-night talk show circuit for years, before retiring to work on his own web series: Jay's Garage. When he isn't busy looking after his cars, he relaxes in this gorgeous oceanfront property in Rhode Island. The residence spanned over 15,851 square feet and was first built back in the 1930s.
The house itself is a beaut that looks out into the blue waters of the ocean. It features a total of 8 bedrooms and 11 bathrooms, an infinity pool, a tennis court, and access to a private beach. With his net worth, we're sure Jay didn't even need a mortgage for this home!
JAMES CORDEN – $10 MILLION, BRENTWOOD, CALIFORNIA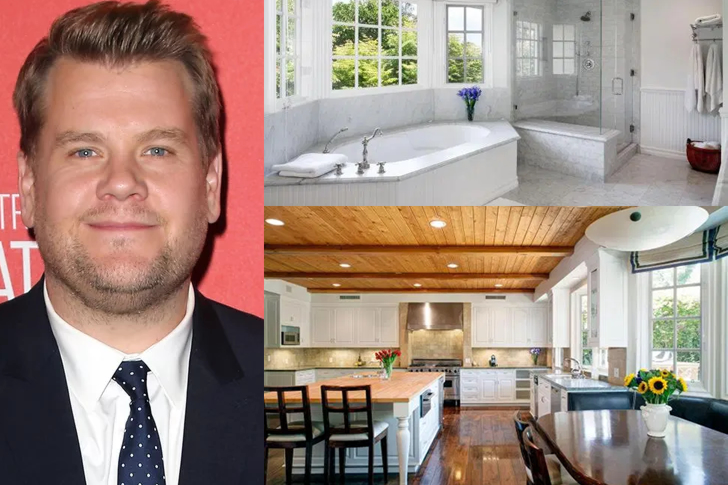 The British comedian and host is certainly living the good life in Sunny California. Together with his family, James lives in a multi-million mansion located in the upscale suburb of Brentwood. The property features five bedrooms, eight bathrooms, a cinema room, a private gym, and even a wood-paneled library. It's quite the upgrade from his childhood home back in Buckinghamshire.
He currently hosts The Late Late Show with James Corden on CBS, succeeding Craig Ferguson as host of the popular American Show. Aside from Los Angeles, the family also had investments in a home located in Belsize Park, London.
JOANNE WOODWARD – $2.4 MILLION, WESTPORT, CONNECTICUT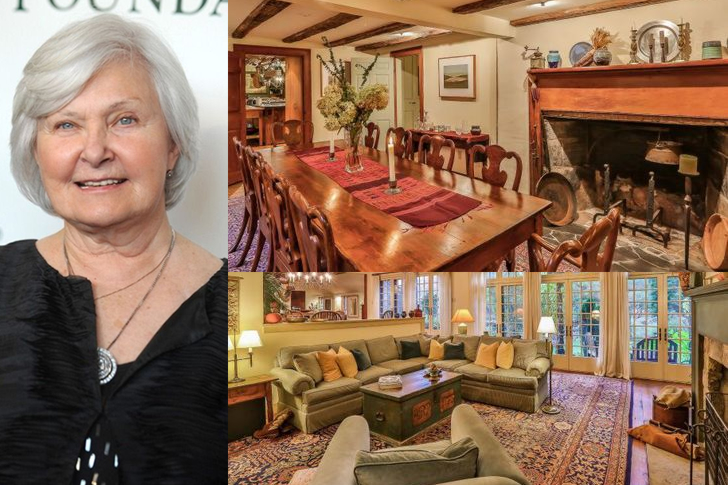 Joanne Woodward and Paul Newman's marriage is certainly the stuff of fairytales. Paul may have passed on, but the Westport property he left his wife remains as beautiful as it once was. Sadly, it was listed in the market back in 2014, while Joanne now lives in her parents' former home.
At $2.4 million, if you have the investment money, you'll get to own a 1,600-square-foot carriage house that was built in the 1900s. It comes with three bedrooms and two baths and is surrounded by lush greenery. There's plenty of outdoor space and nature views, giving the residence a quaint and serene atmosphere.
KATHIE LEE GIFFORD – UNDISCLOSED, NASHVILLE, TENNESSEE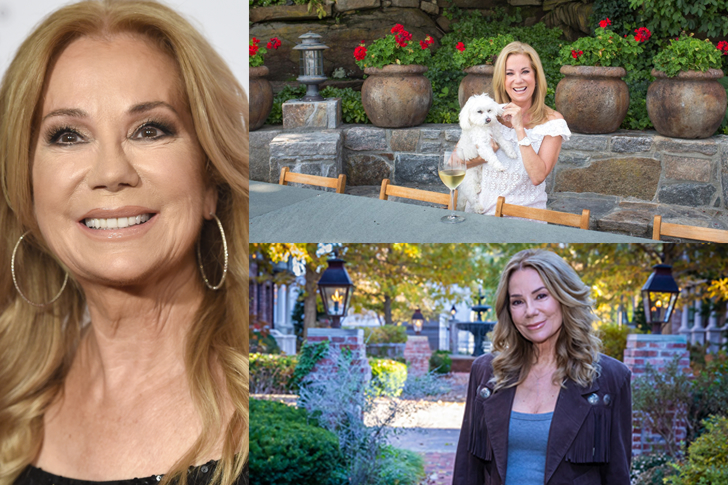 Kathie may have bid the Today show farewell back in April of 2019, but she's starting anew in Nashville, Tennessee, where she moved following her retirement from the show. The former Connecticut resident said in an interview that she was "dying" of loneliness, but found happiness in the famed Music City.
These days, the host is clearly much happier and often talks about the joys of regularly having musicians as guests in her home. At 66 years old, moving has certainly infused new energy into Kathie's life. Surely, leaving their Greenwich residence was difficult, but we give Kathie credit for working through her struggles!
ROB LOWE – $42.5 MILLION, MONTECITO, CALIFORNIA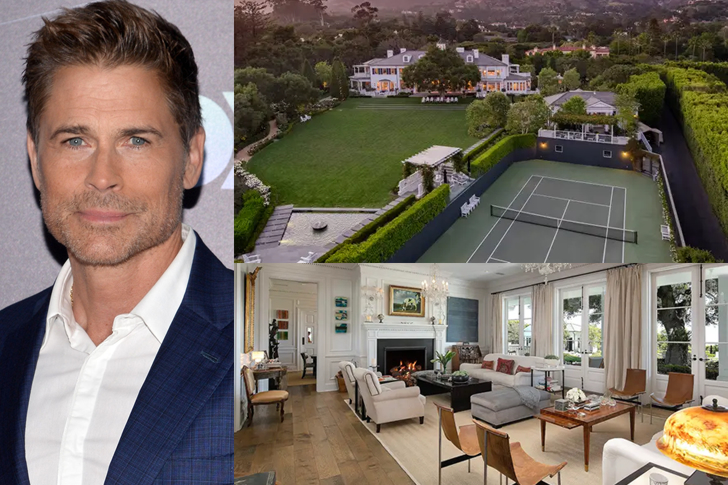 His home has even been featured in various design magazines, including Architectural Digest, but the actor is ready to part ways with his palatial residence in Montecito. Nicknamed "Oakview Estate," the home features six bedrooms and 11 bathrooms, with stunning views of the Santa Ynez Mountains all around. With 3.4 acres of land, there's plenty of outdoor space for nature lovers to enjoy.
Rob and his family lived here for years, renovating and redecorating with his wife, Sheryl Berkoff. All their investments are paying off, fortunately, with many considering the property as one of the finest to be listed in the market in decades.
JOY BEHAR – $2.4 MILLION, UPPER WEST SIDE, NEW YORK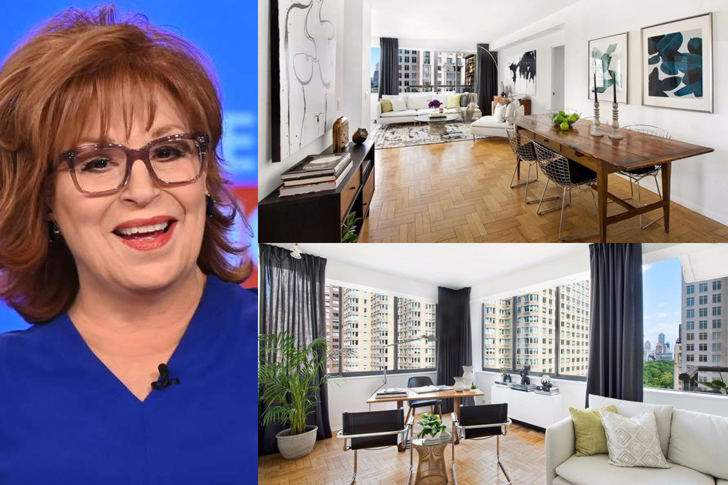 This isn't one the grandest in terms of size on our list, but the interiors and view from this condo certainly make up for that. Joy's home features two bedrooms, with an option for a third. At 1,314 square feet, the condo also has its own private balcony, where the comedian can get a view of Manhattan and even a bit of Central Park.
Should she find the Upper West Side condo a tiny bit cramped, Joy always has the option of heading to the Hamptons, where her 4,500-square-foot home awaits. Located in Sag Harbor, this property was purchased for about $4.75 million without a loan.
WINONA RYDER – $2.2 MILLION, HOLLYWOOD HILLS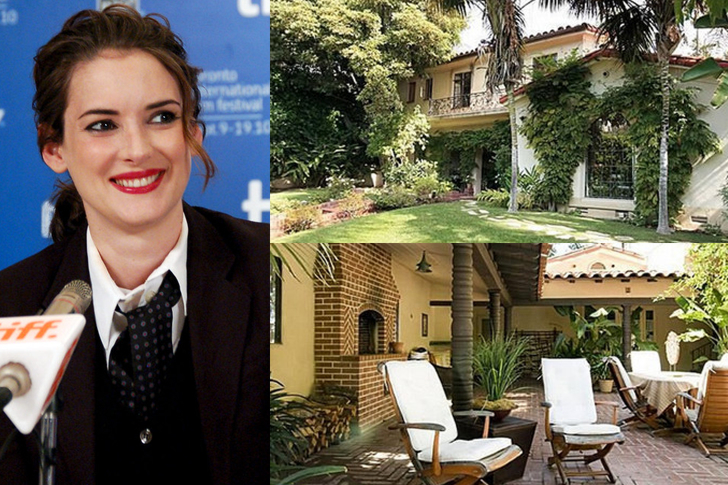 She was one of the biggest stars of the nineties, a veteran in the industry with various accolades to her name. We most recently saw her on Stranger Things, showing that despite everything, she's still as talented as ever. Winona is also known for her sense of style, so we wonder—does this extend to her home?
The actress lived in the upscale neighborhood of Outpost Estates, home to many celebrities, and is only 5 minutes away from Runyon Canyon. Her former 2,154-square-foot Mediterranean-inspired house was first built in 1947 and came with three bedrooms, as well as a 2-car garage.
ROBERT DOWNEY JR. – EST. $11.9 MILLION, EAST HAMPTONS
The actor's house is just as playful as his personality. Where most celebrities these days tend to focus more on modern amenities and sleek interiors, Robert's East Hamptons home features a windmill. The charming Edward DeRose Windmill Cottage was purchased back in the spring of 2017.
The residence is an icon in the community and sits on 4-acres of land. It features seven bedrooms and six bathrooms, with gorgeous wood flooring and panoramic windows that perfectly frame the beautiful outdoors. It has undergone a number of renovations since Robert and his wife, Susan, bought it, but the couple kept the cottage-feel of the original interiors.
KIM AND KANYE WEST – UNDISCLOSED AMOUNT, LOS ANGELES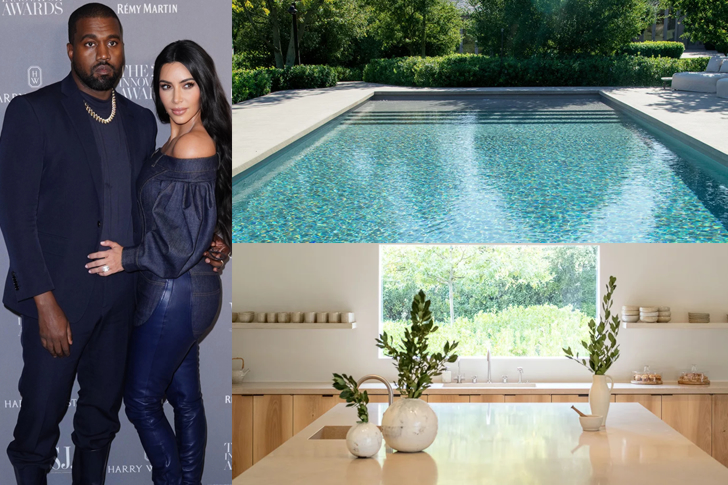 When it comes to unique houses, Kim and Kanye's minimal home located in Los Angeles is definitely a standout. Described as a "futuristic Belgian monastery" by Kanye himself, the residence was designed by Axel Vervoordt and has since been featured in Architectural Digest. It's been the talk of many netizens since, with many questioning the overly minimal appearance of the home and how unfriendly it looks—especially for their children.
For those who appreciate more subdued designs, however, they will love the neutral colors throughout the space. From the walls to the flooring, their home exudes extraordinary Zen, which we're sure the busy couple appreciates.
MARSHAWN LYNCH – $3.6 MILLION, RICHMOND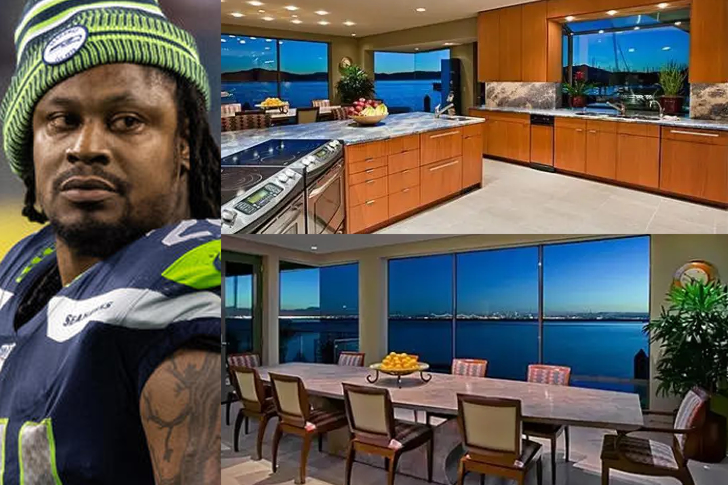 The NFL has some of the richest athletes in the world, but whilst many of them tend to splurge on expensive cars—Marshawn Lynch decided to spend the most investment money on his home. The result? A sleek and modern mansion located in Richmond. This 7,000-square-foot property comes with stunning views of the San Francisco bay and even its own boat dock.
There are five bedrooms and six bathrooms, as well as a home theatre where Marshawn and his guests can relax in. Decorated minimally, the interiors are elegant and tasteful, with mostly white and neutral-colored furnishings.
JESSICA ALBA – EST $10 MILLION, BEVERLY HILLS
The actress may not appear in movies as much as before, but that's because she's been busy with family and business. The Honest Company, her lifestyle company, brings in millions in profit—ensuring that the actress will never have to worry about bankruptcy. Her home is a testament to this.
It took 18 months to renovate the residence, and she enlisted Kathleen and Tommy Clements to help. They are the same team that worked on Ellen and Portia's Beverly Hills abode. The result is a cozy family home accented with marble and wood. It even comes with a backyard playset for the kids!
SNOOP DOGG – UNDISCLOSED AMOUNT, CALIFORNIA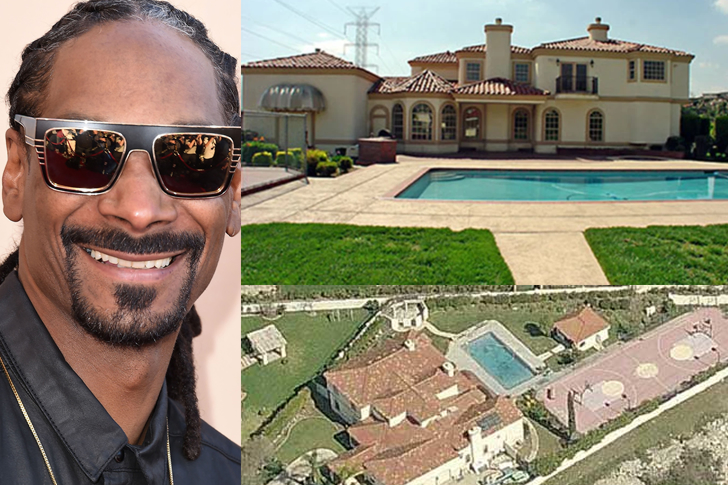 There's varying figures when it comes to the real value of Snoop's house, but we can be certain that the famous rapper isn't going to settle for anything less than grand. The property was originally around 3,700-square-feet, but was later expanded to 6,500-square-feet—likely to accommodate all of the additions he's planning on adding. This includes a basketball court, a home cinema, and even a home recording studio.
With Snoop Dogg's net worth in the multi-millions, he can easily afford to splurge on marble floors and top of the line home security systems to make sure his residence is well protected.
TIGER WOODS – $54 MILLION, FLORIDA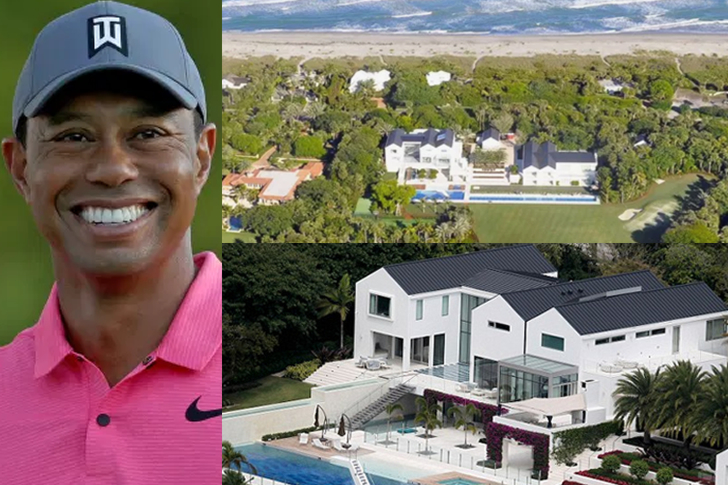 He's among the greatest golfers of all time and is also one of the wealthiest athletes in the world. This is despite the scandals he has faced, including a DUI. His multi-million dollar home is located in Jupiter Island, the same area where Celine Dion once owned a residence as well. His expansive property stretches from the Intracoastal Waterway, all the way to the Atlantic Ocean.
Tiger has made plenty of investments towards making his home truly his own, including adding a private four-green golf course. The property also features a 60-foot diving pool, a 100-foot lap pool, a spa, and a tennis court.
You've Reached The End