Until Death Do They Part: Hollywood Couples Who Stand The Test Of Time
JOANNE WOODWARD AND PAUL NEWMAN – 51 YEARS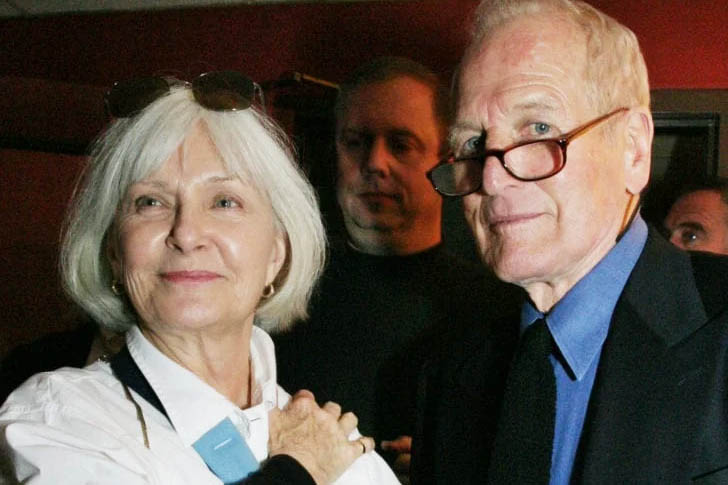 Joanne Woodward and Paul Newman are credited as one of Hollywood's iconic couple, beating all the odds to withstand their 51-year relationship. Their love story was believed to be perfectly written for Hollywood after meeting in the early 1950s on a Broadway production of Picnic. In front of the screen, in addition to their respective films, the couple also participated together in two films, 'Paris Blues' (1961), and 'Mr. and Mrs. Bridge' (1990).
Off-screen, the loving couple is committed to various charitable activities, most notably Newman's own foundation (more than $485 million has so far gone to non-profit organizations). From here, the rest was history as their colorful romance began. They secretly started living together before getting married in 1958. For the next five decades, they opted to go where other couples wouldn't, raising their three kids in Connecticut. They started to create a life together and perfectly put some balance on their professional and personal lives amid Newman's growing career.
PIERCE BROSNAN AND KEELY SHAYE SMITH – 26 YEARS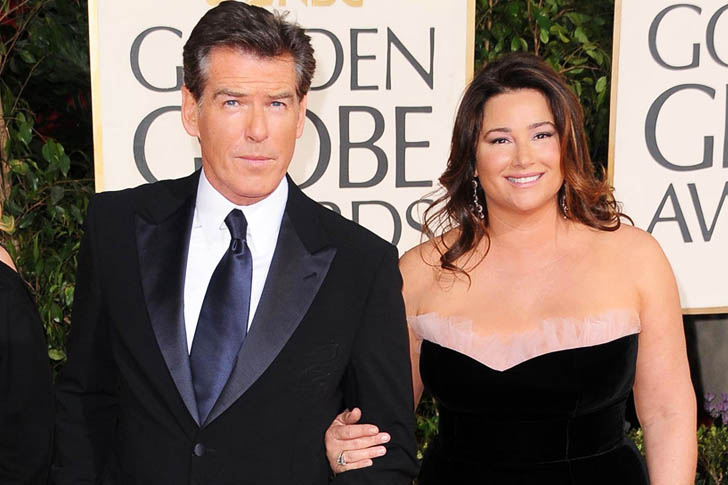 Pierce Brosnan and Keely Shaye Smith prove Hollywood romance will last. They have been in a relationship for 26 years and married for 20 years. Pierce once described Kiley as: "my Polaris, always looking for me." To celebrate their love, the James Bond actor shows he is indeed a hopeless romantic guy, greeting his wife with a post on Instagram.He shared a photo of their wedding, where they looked smitten with each other.
In the caption, he called Smith his love and brown-eyed girl, to whom he had fallen deeply in love. The two first met in Cabo, San Lucas, in 1994. As a former TV journalist, she was on the job while Brosnan was at a party. From here, the rest was history, and they ended up tying the knot in 2011. Throughout the years, they managed to maintain a high degree of love that they had for each other.
TOBY KEITH AND TRICIA LUCUS – 36 YEARS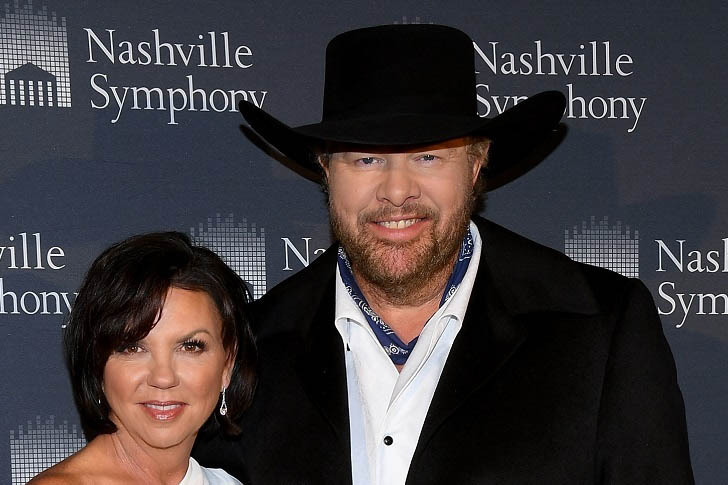 It has been 36 years since Toby Keith and Tricia Lucus tied the knot in 1984. At the time, the famed singer-songwriter was only 22 years of age. Furthermore, they have been blessed with three kids. The two first met at a club when Lucus was only 19, while Keith was 20. In an interview, Lucus revealed the record producer was just one of those "larger-than-life" guys full of confidence. Before Keith became the country superstar that he is today, he used to work in the gas and oil field.
But when work dried up, he started to put his attention on making music. Although it resulted in a significant financial strain on their family, he was confident his time to shine would come, and so it did. In 1993, his first single, "Should've Been a Cowboy," hit the country radio station, becoming the most popular country song of the 1990s. Keith has won millions of dollars in endorsements and their lives are getting better and better.
SAMUEL L. JACKSON AND LATANYA RICHARDSON – 40 YEARS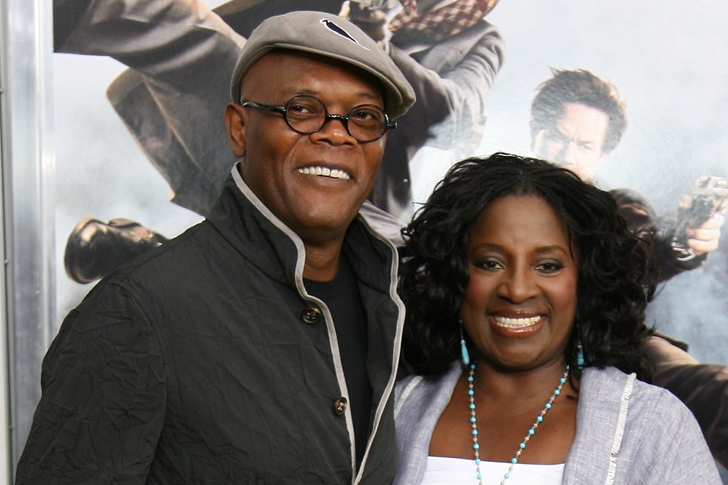 Actors LaTanya Richardson and Samuel L. Jackson have been married for almost four decades! They have become an inspiration to many since they are known for their public declarations of love. Since both of them are in the entertainment industry, they can easily understand and adjust to each other's hectic work schedules, and also the ups and downs of what the show business entails. Hence, they are each other's best support.
Not only are they doing excellently in their line of work but also in their marriage! In 2020, in order to celebrate the 40th anniversary of their marriage, Samuel sent a group photo with the text: "I love you for keeping me on my toes and on the beat for 18250 days." Both are very passionate in their career even until now and who knows when they are planning to retire – just imagine how much they have saved up for their insurance and investment money!
WARREN BEATTY AND ANNETTE BENING – 28 YEARS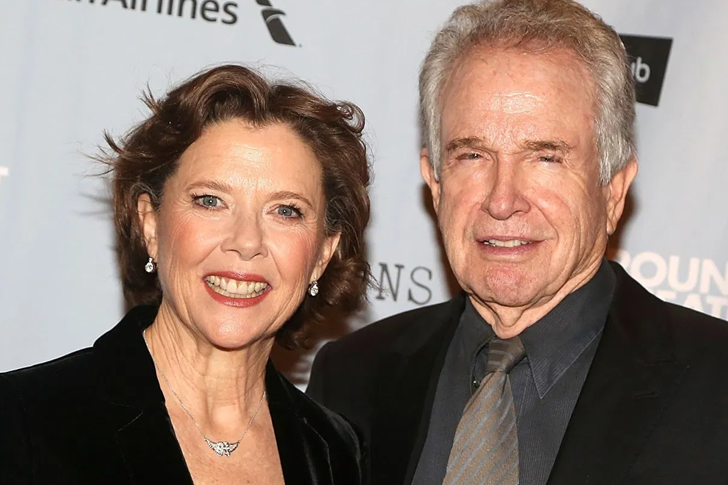 Warren Beatty is a renowned, award-winning, and actor-filmmaker who starred in several films such as Rules Don't Apply, Dick Tracy, Bonnie and Clyde, and Heaven Can Wait. Credits to his talent, Beatty has garnered fourteen Oscar nominations. In 1991, Beatty cast American actress Annette Bening in his film Bugsy. The two dated and got married the next year and became parents to four lovely children – two sons and two daughters.
Beatty was a famous Playboy when he was young. When he decided to get married, the world was shocked. 55-year-old Beatty met 34-year-old Bening, the legendary bachelor who lost interest in garlic chicken for lunch in 20 seconds. Turning to how they managed to stay married for 28 years, Bening said, "we have an incredible family and we have beautiful children. We've been through a lot of things. This is the center of life. This is the most important thing. That's all. "
ANTHONY HOPKINS AND STELLA ARROYAVE – 17 YEARS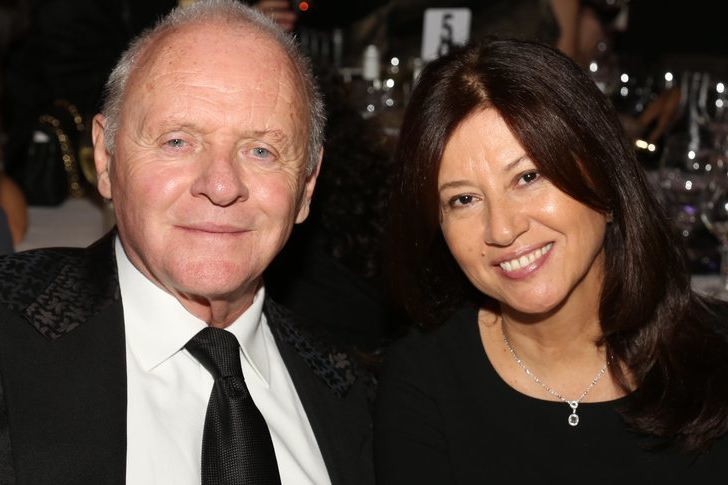 Academy Award winner Anthony Hopkins is one of Hollywood's big-time actors. He has been known to portray challenging roles in films like Meet Joe Black, The Silence of the Lambs, The Mask of Zorro, and 84 Charing Cross Road. He was last seen in 2018 in Westworld, an HBO Show. Hopkins had a history of alcohol addiction but started to overcome it in 1975. His gradual transformation is credited to his marriage with Stella Arroyave in 2003.
Arroyave is almost twenty years younger than Hopkins, but she has been very instrumental in improving the veteran actor's lifestyle. Arroyave helped him overcome depression, taught him to love again, and gave him a sense of purpose when he gave up love and relationships. Hopkins became the cool, respected actor. Their union of 17 years is a testimony that marriage is an investment of time and effort in building up each other.
MERYL STREEP AND DON GUMMER – 42 YEARS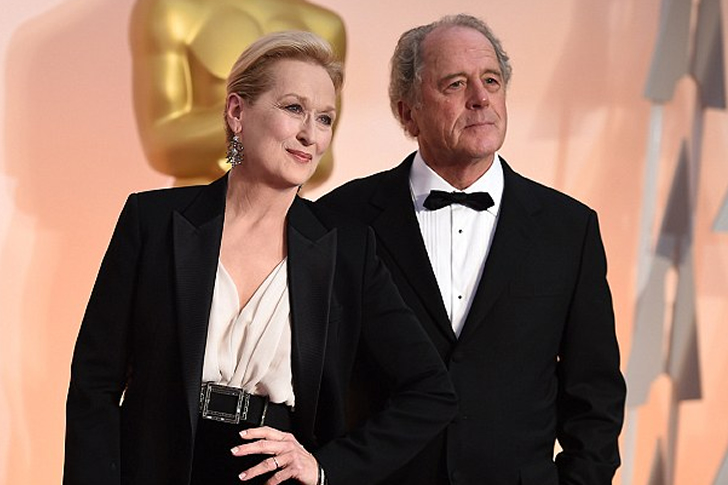 The Devil Wears Prada superstar Meryl Streep is phenomenal for her acting performances which earned her the most number of Oscar nominations than anyone in the industry. Thus, she has been hailed as "best actress of her generation", but she also bested the heart of sculptor Don Gummer. The couple met in 1978, got married, and raised four children. Two of their daughters, Mary and Grace, also entered show business to follow the footsteps of their actress mother.
In 1985, the family had an investment in a private estate in Connecticut with an extensive art studio to facilitate Gummer's work. This just proves that their support of each other's work and passion is a key factor of their lasting marriage of 42 years! "I want you to know that everything I value most in life you've given me." Meryl said, thanking her husband, Don, at the 2012 Best Actress Oscar ceremony for 'The Iron Lady.'
VIOLA DAVIS AND JULIUS TENNON – 18 YEARS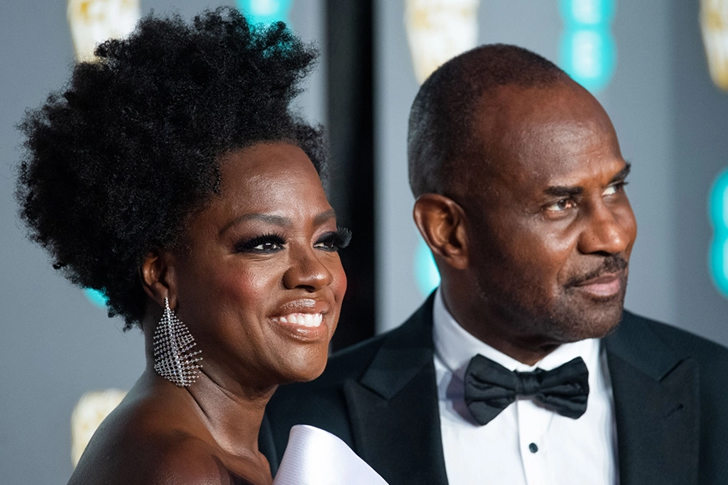 American actress and producer Viola Davis is the first black actor to win several prestigious awards in Hollywood, namely an Oscar, Tony, and Emmy. It was her performances in the films Doubt, The Help, and Widows that made her prominent in the industry. But the successful Davis was not satisfied with her love life. She felt that she was the loneliest woman in the world until she met Tennon, a former actor and former football player. It seemed that all her prayers had been answered.
"After my first date with Julius, my life got better," Viola said. Reaching 18 years of marriage, the couple is known to be very supportive of each other. She also played the criminal lawyer and professor Annalise Keating in the TV series How To Get Away With Murder along with her husband, actor, and producer Julius Tennon. They have also created their own production company called JuVee. They have a great tandem indeed!
BEYONCE AND JAY Z – 19 YEARS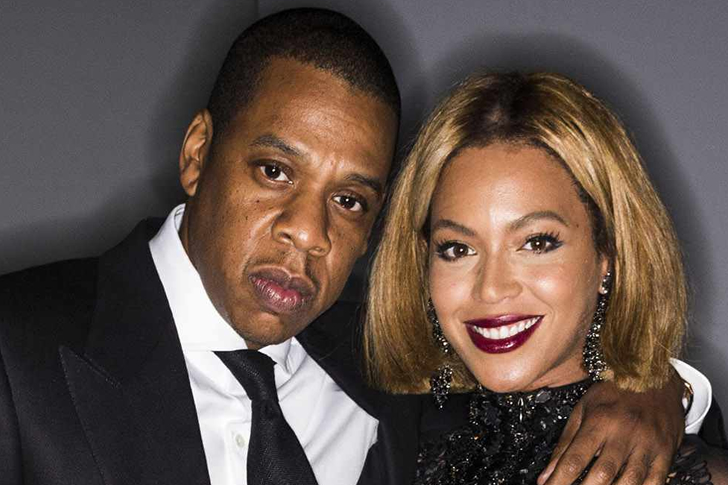 Destiny's Child Beyoncé Knowles is a Hollywood icon known for her flexibility in singing, dancing, and acting. It was also her destiny to meet musician-businessman Jay Z, her husband of 11 years. The couple started dating after collaborating on the song '03 Bonnie & Clyde. Beyoncé and Jay Z faced several problems including a miscarriage and issues of infidelity. The internet broke upon speculations that they were to split up, yet the couple remained strong and have raised three children together.
They decided to fight for their love and commitment, instead of fighting with each other. In 2018, the two went on another joint tour and released their much anticipated joint album "Everything Is Love." In 2020, Beyonce released her second visual album, "Black Is King," featuring her husband and their three children. Dubbed as the wealthiest couple, they are nowhere near bankruptcy since their combined net worth reaches more than a billion dollars!
KYRA SEDGWICK AND KEVIN BACON – ABOUT 32 YEARS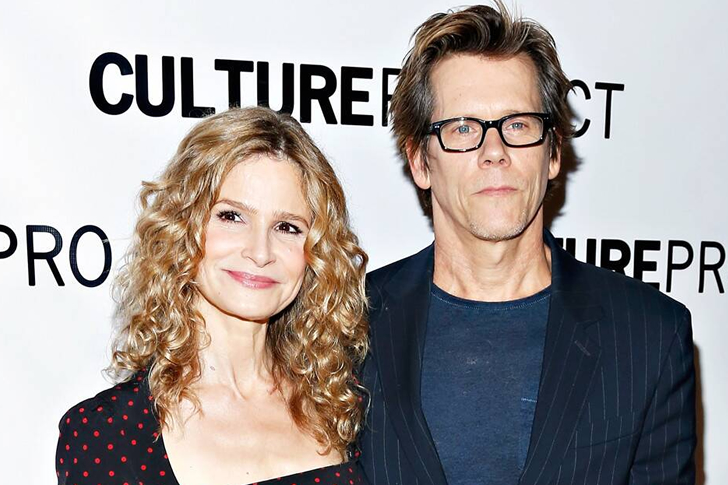 American actress, producer, and director Kyra Sedgwick is known for her role as a Deputy Chief on the TV crime drama The Closer. Meanwhile, her husband Kevin Bacon is an actor-musician who is popular for the films Footloose and JFK. 22-year-old Sedgwick met 29-year-old Bacon on the set of a play called Lemon Sky. They got married in September 1988 and have two children together, Travis and Sosie.
It was known to the public that the couple lost part of their savings in the Ponzi scheme, a fraudulent investment scam. However, that incident did not affect their marriage at all. Instead, they focus on what really matters. Indeed, love recognizes no barriers and hurdles! For them, activism is a common value, and achieving nearly 30 years of marriage is another milestone. The secret of their long-lasting marriage is 'Kids are important, but the marriage comes first.'
ADAM AND JACKIE SANDLER- 20 YEARS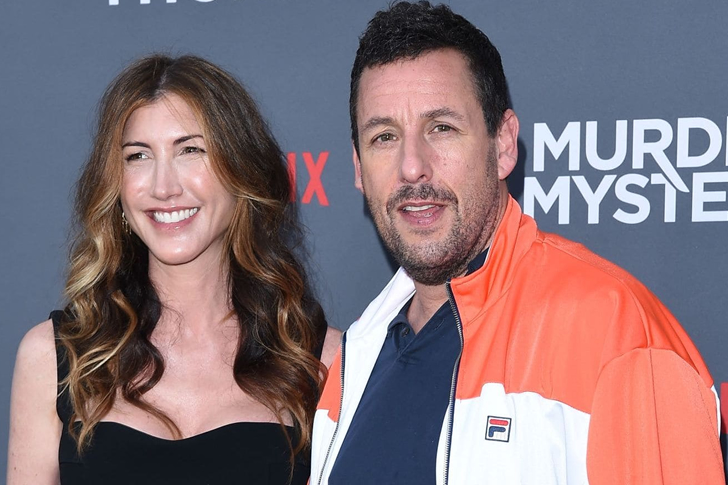 The comedy actor and film producer Adam Sandler is a winner in his field of work, and he also the winner in the heart of model-actress Jackie Sandler! The couple started their romance in the film Big Daddy, with Adam as the main cast and Jackie with a minor role. Since then, Jackie makes frequent appearances in her husband's films, including Little Nicky(2000), 50 First Dates(2004), Grown Ups(2010). Jackie has a net worth of $50 million, even though she plays guest roles.
The Sandlers have been married for almost 20 years. They wed in 2003 and have been blessed with two daughters. The family man also likes having investments in houses and property together with his wife. They are surely made to live happily ever after! When asked what the secret of a successful marriage is, Sandler replied that it's spending time together. Despite his busy work, the comedian spends most of his time with his family.
MICHAEL STRAHAN AND KAYLA QUICK – 4 YEARS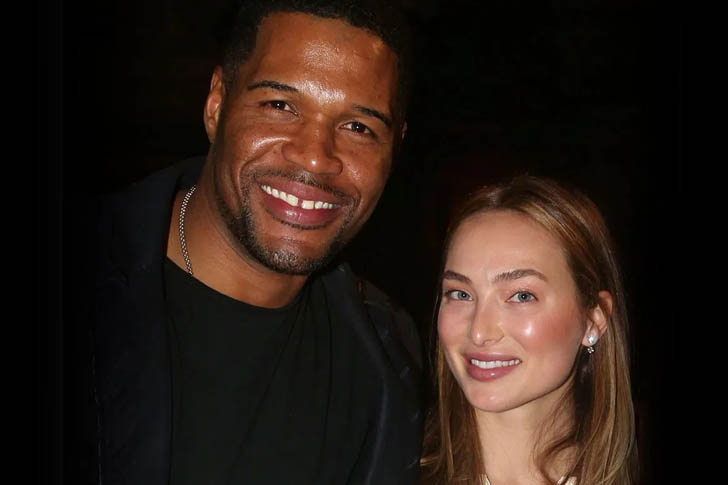 Michael Strahan and Kayla Quick don't only prove that age doesn't matter; they also show that love can withstand everything. Despite having a controversial romance, the couple is now celebrating four years of togetherness. She is 20 years his junior and once faced many legal issues, conquering it probably with the help of her attorney, but Strahan did not seem to mind. Strahan had two marriages, which ended in failure, especially his divorce dispute with his second wife, Muggli. Fortunately, he met Kayla quickly, a woman who made him believe in love again.
They have kept their romance private. Although they are sometimes seen out and about, enjoying date nights together, they managed to keep their relationship away from the limelight. They were photographed dining together on the Upper East Side and enjoying a walk after. Strahan and Quick, too, were seen leaving one of Dave Chappelle's New Year's Eve party in Los Angeles back then.
JOEL OSTEEN AND VICTORIA OSTEEN – 33 YEARS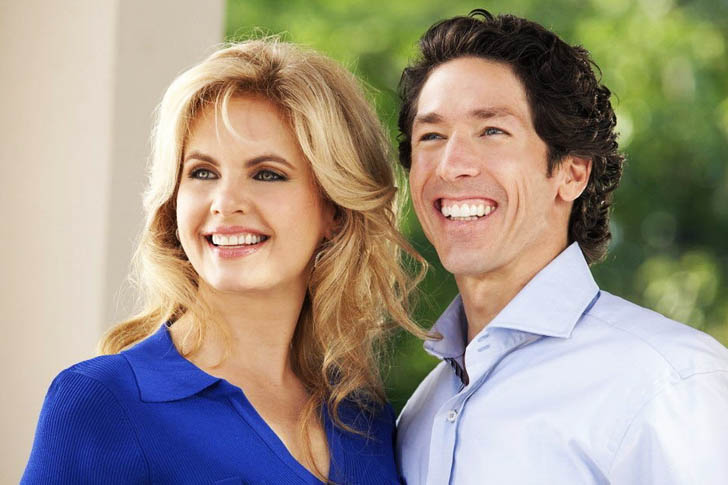 Joel and Victoria Osteen don't only inspire people with their faith but also with their love. Joel is one of the most famous and influential evangelists in the world, while Victoria is one of the best Christian writers. She has written seven New York Times bestsellers, including <Living Happy, Healthy and Whole>. They have been together for more than 33 years, but their bond remains strong.
The two tied the knot in 1987, and since then, they had been blessing us with their sweet romance. They first met in 1985. At the time, Joel was ready to use his credit card to buy a battery for his watch in a jewelry shop. Victoria was the one behind the counter then, working in her mother's store. After just a couple of years, they started to have their own family, sharing two kids. With their hard work, they managed to build and expand their ministry, now reaching millions of people.
ERIN BURNETT AND DAVID RUBULOTTA – 8 YEARS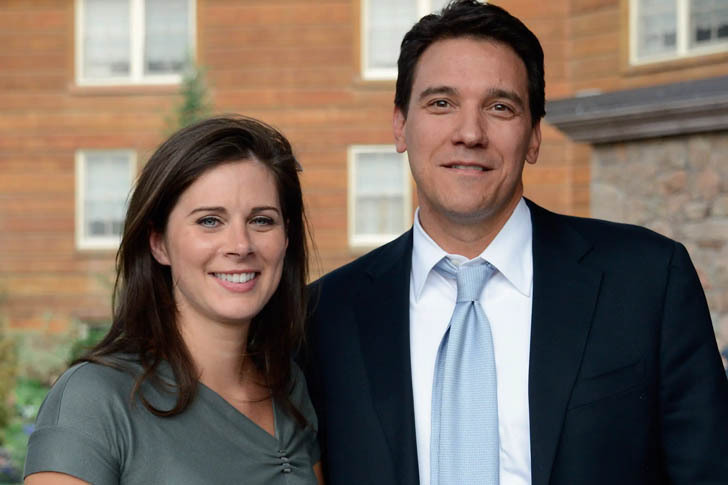 Erin Burnett is now officially off the market after he tied the knot with David Rubulotta in 2012. Rubulotta graduated from Villanova with an MBA from Columbia University and is managing director of Citibank. When they first met, Burnett was also a stock editor at Bloomberg. The two met in 2004 when Burnett was promoting her new show on CNN, the New York Post reported on the fact that they were engaged.
The beautiful CNN anchor donned a red dress as she exchanged vows with her stockbroker husband at City Hall. Later, Burnett changed into a gold gown when they started the reception at the Atlantic Grill in Manhattan. At the time, Burnett opted to play Christmas carols on her special day to mark the holiday season and her nuptials. She explained Christmas was their favorite time of the year, so they believed it would be the perfect time to get married.
SARAH MICHELLE GELLAR AND FREDDIE PRINZE JR. – 20 YEARS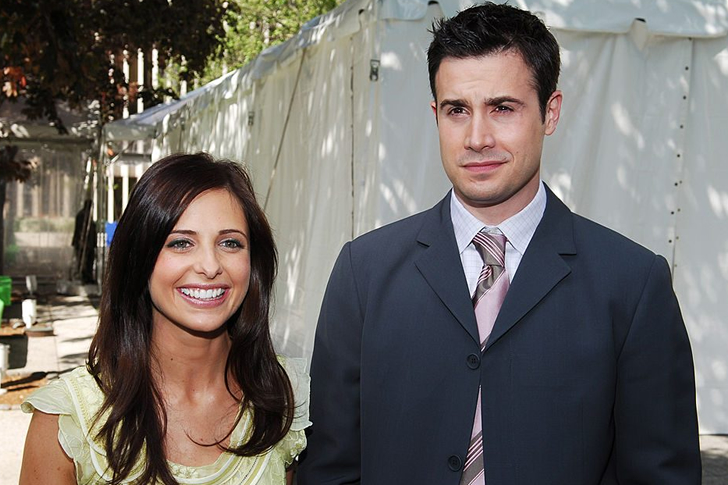 Who could ever forget the thriller film I Know What You Did Last Summer? The American actress-producer Sarah Michelle Gellar and actor Freddie Prinze Jr. worked together in this 1997 film. When Gellar, who didn't have a driver's license, met Prinze, their friendship began here. Their friendship blossomed into a serious relationship in 2000. The couple's first date was an accident. Their friend, who should have had dinner with them, didn't take the plane. The original dinner for three turned into a candlelight dinner for two.
Their feelings are heating up rapidly. In 2001, they became engaged and got married in Mexico the following year. The couple has continued to work together in other films such as Scooby-Doo and Happily Never After. They are now parents of two children, Charlotte grace, 11, and rocky James, 8. The couple showed no sign of a sustained increase in chemistry after nearly 20 years of marriage.
GEORGE CLOONEY & AMAL CLOONEY – 7 YEARS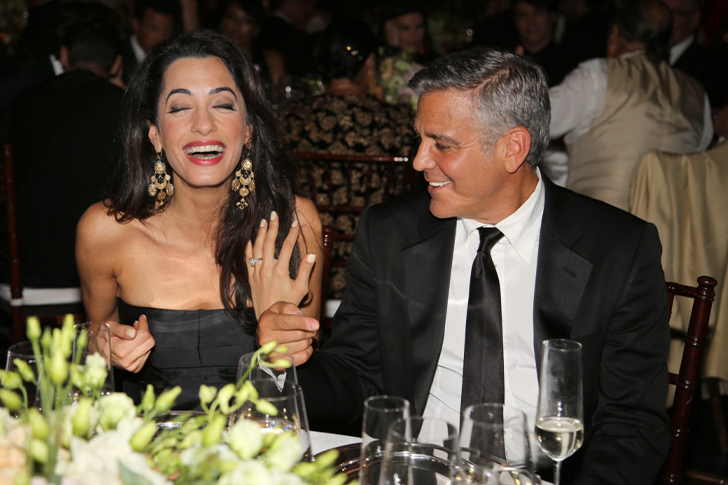 There is no doubt that George Clooney and Amal Clooney are among the most influential and most celebrated couples in Hollywood. Both are successful in their own field, and they have a relationship that can last a lifetime. George is one of the hottest stars in Hollywood. Charming, elegant, and handsome – he has everything a girl could wish for. Apparently, George has been on the dating game too long that it seems he has no plans of marrying.
Well, that was before he met Amal Alamuddin, a humanitarian lawyer, by accident in 2013. After a few months, the two became a couple. They got married in 2014, and two years later, they welcome their twins – Alexander and Elle. It has been six years since they got married, but the couple has been living a quiet life with no intentions of separating. What made their marriage seem to last forever is that they share the same passion in life – helping the less fortunate.
SALMA HAYEK AND FRANCOIS HENRI PINAULT – 12 YEARS
American-Mexican film actress Salma Hayek likes to share her private life only to a few, but her marriage to Francois-Henri Pinault would undeniably be a hot topic since Pinault is also a public personality. Pinault is a French billionaire businessman and a genius in investment planning.  Under his leadership is their family-owned company Kering, which he shifted to purchasing luxury brands such as Gucci, Yves Saint Laurent, Balenciaga, and more! But the couple's true wealth is having each other despite the demands of their jobs.
The couple met at a gala party in Venice's Grasi palace in the spring of 2006 and got engaged in 2007. More details are not known because Hayek doesn't want her romantic, amazing love story to become a vulgar one. In September 2007, they welcomed their daughter Valentina Paloma. Hayek is proud of his husband because he did not tax-exempt the $113 million donations to Notre Dame.
GEORGE AND NORMA STRAIT – 47 YEARS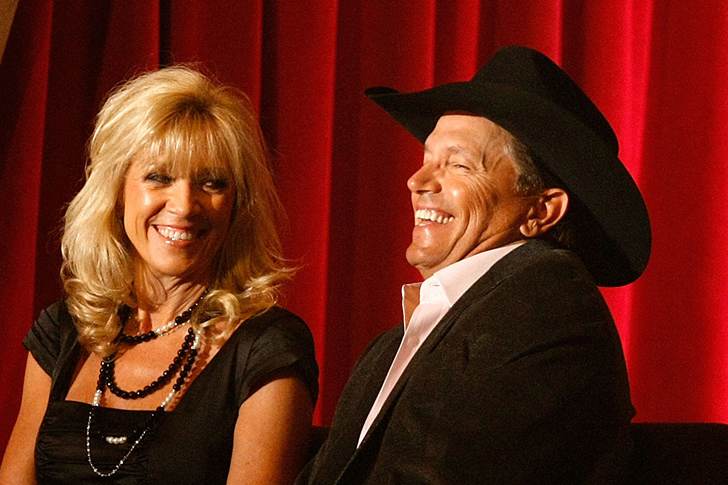 George Strait is a legend when it comes to country music. Dubbed as "King of Country", there is also a queen who stands by him. She is Norma Strait, his high school sweetheart, and wife for 47 years and counting. Norma has been a rock to George since he started his career. Credits to his talent, George has become one of the best selling music artists of all time as he sold more than 100 million records worldwide.
Unfortunately, their 13-year-old daughter, Jenifer, was killed in a car accident in San Marcos, Texas. They set up the Jenifer Strait Foundation to preserve her memory through charitable activities. Norma worked as a full-time housewife until her son, Bubba, started college, and then joined her husband, George, until he retired from the tour. Now, George and Norma are embracing their new role as grandparents, and their love story continues.
WESLEY SNIPES AND NAKYUNG PARK – 16 YEARS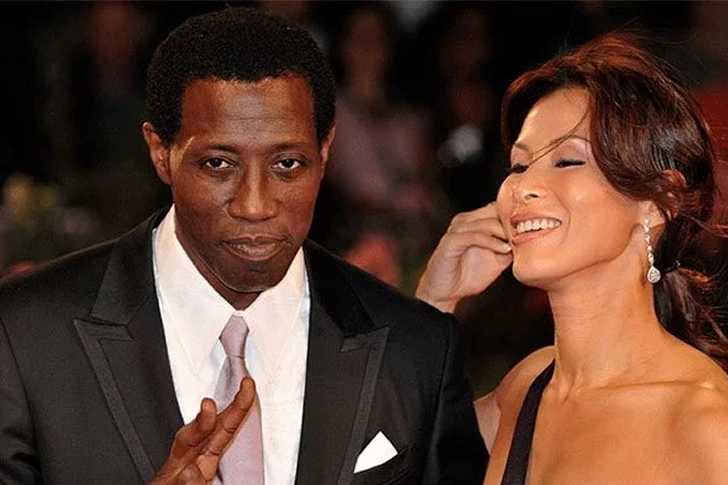 American actor, director, and film producer Wesley Snipes is popularly known for his movies Blade trilogy and Demolition Man. He is multi-talented as he also devotes himself to martial arts since he was 12 years old. There are many more impressive credits in his portfolio that includes his other ventures like a security firm and a production company. His acting roles may be tough but he is a sweet husband to Nakyung "Nikki" Park, a South Korean artist, and they have four children.
Park is a Korean painter and artist and the daughter of Park Cheol, a famous South Korean entertainment executive. She's Wesley's second wife. In her third year of marriage, Wesley served three years in prison for some of the charges he faced, and Park was under financial pressure to take care of family affairs. Now they have been married for 16 years, which proves that their unity has stood the test of time.
MELISSA GILBERT AND TIMOTHY BUSFIELD – 7 YEARS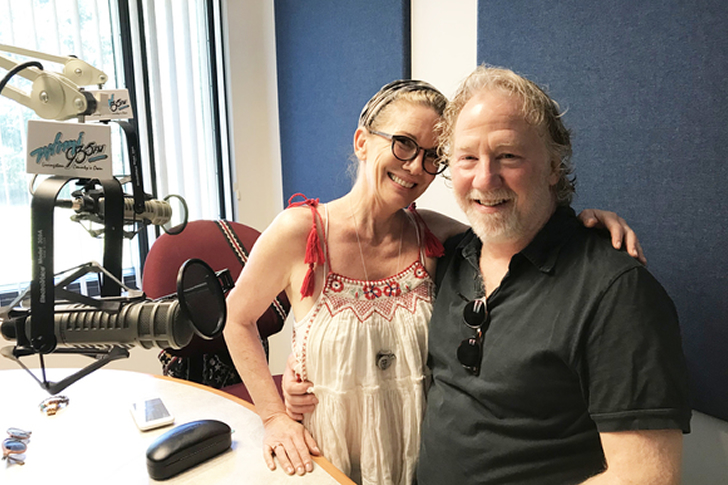 Timothy Busfield may have only been with Melissa Gilbert for 7 years but that doesn't make their relationship any less! Gilbert is popularly known for her role in Little House on the Prairie and Timothy from Thirty Something and Sleepy Hollow. Timothy is an actor and director, one of his most outstanding roles is Elliot's "Thirtysomething.". He is also the executive producer of the CBS TV series 'Without A Trace.'
They have been married for less than a decade, but the quality of their relationship is golden as they always display deep and genuine love for each other. The couple married on April 24, 2013, and are now residing in New York City since late 2018. They have common interests that make their marriage more enjoyable. They are planning to have investments in opening their own theatre company. What a power couple!
PHOEBE CATES AND KEVIN KLINE – 30 YEARS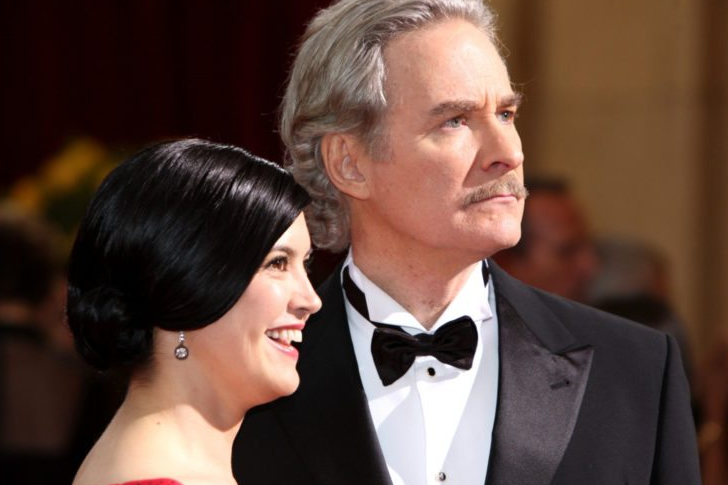 American film actress and model Phoebe Cates is married to Kevin Kline, who is 16 years older than her, but she is still head over heels for him for thirty years already! Cates is primarily known for her roles in Fast Times at Ridgemont High and Gremlins while Kline is popularly known as a stage actor and comedian who has won several Oscar and Tony awards. Their careers are their common ground which could be the reason why they have such a strong marriage.
According to reports, Kline hired Cates' former assistant and asked her to help him date Cates. The couple got married in 1989 and they have two children named Owen and Greta. Cates took a special break for this and put all her energy into nurturing her children. As a result, there will always be an agreement between parents to accompany their children, so that they will no longer have the same working time. This may be the secret to a long and happy marriage.
RACHEL MADDOW AND SUSAN MIKULA – 20 YEARS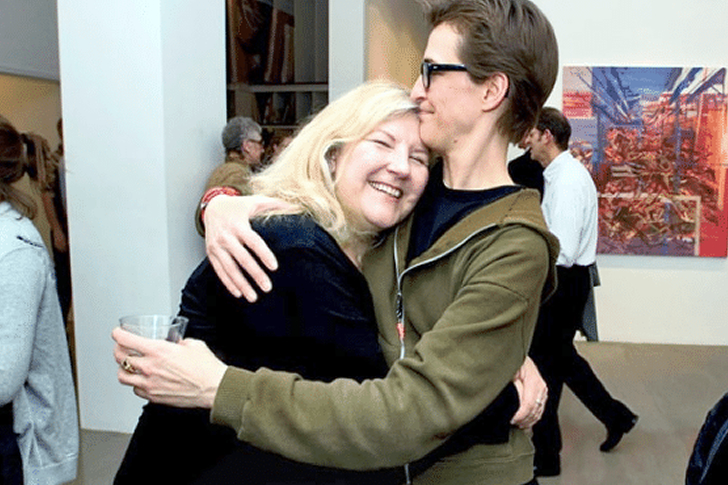 Rachel Maddow is an openly gay woman who has been the icon of the LGBTQ community. Rachel is known as a news program host on the TV station MSNBC and she is also a political commentator. Maddow met her life partner Susan Mikula in 1999 when Maddow was working on her doctoral dissertation. It was an unforgettable and comical first encounter for them as Mikula hired Maddow to do her yard work!
They became so in love to a degree that they immediately got married in the same year. Mikula is an artist and photographer who has published a collection of landscape photography and exhibited in exhibitions in New York, Miami, San Francisco, and Los Angeles. Unlike her partner, Mikula is addicted to girlish accessories such as wallets, and Maddow claims to "look like a playboy." They have been together for two decades now and they continue to be an inspiration to the LGBTQ community.
DR. PHIL AND ROBIN MCGRAW – 43 YEARS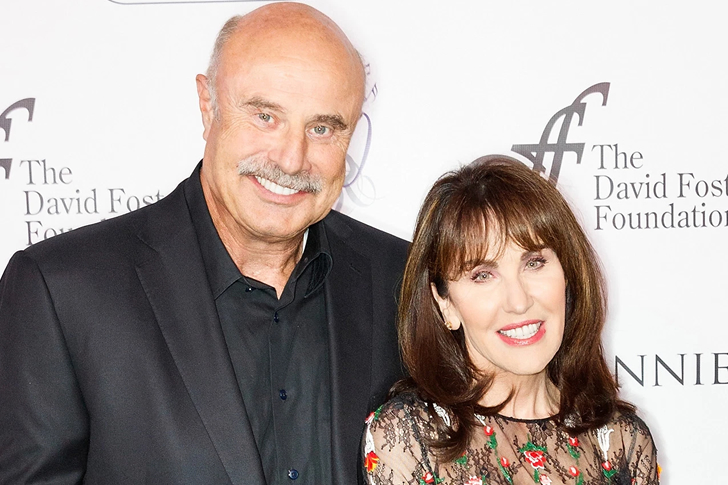 Phillip Calvin McGraw, popularly known as Dr. Phil, is an American TV personality who is the host of the show Dr. Phil. Dr. Phil holds a doctorate in clinical psychology and is an expert on mental health. But there is also another expertise that Dr. Phil holds—love and marriage. He got married to his sweetheart, Robin McGraw in 1976, and they are blessed with two children. Robin is a philanthropist, entrepreneur, and best-selling author.
Although they don't have a perfect marriage(according to Robin), now on their 43rd year of being together, Dr. Phil may be called Doctor Love as well, he knows how to surprise his wife in the most unexpected way, as he invited a band to perform love songs at the 'the Dr. Phil show' in 2016, and the TV host is always creating romance. The couple is on their way to their golden anniversary – all credits to their devotion to each other!
ANN CURRY &BRIAN ROSS – 30 YEARS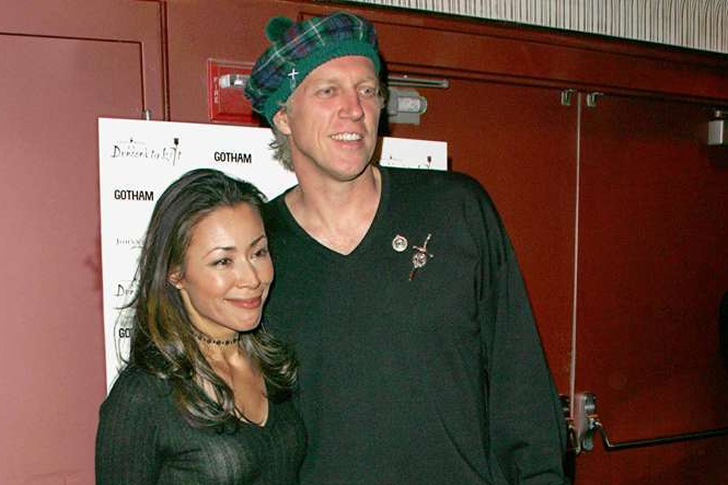 Ann Curry is a renowned and veteran American journalist and photojournalist who has dedicated herself to the field for more than 30 years, focusing on human suffering in war zones and natural disasters. She is also a dedicated wife to her dear husband, Brian Ross. Ross is a software executive for more than 20 years and currently serves as the Chief Executive Officer at FIX Flyer, which is his own company. Both of them excel at their chosen field and have been each other's source of support.
Ross met curry while at Oregon State University, while Curry was studying for a bachelor's degree in journalism, the two began dating. They had been together for 30 years until they got married in 1989. The couple has two children, McKenzie and William. Daughter McKenzie is involved in modeling and appears in 'Teen Vogue.'
HODA KOTB & JOEL SCHIFFMAN – 6 YEARS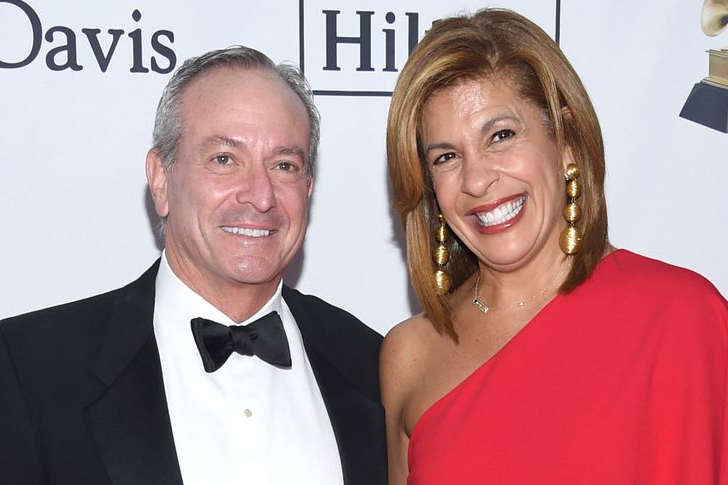 It is not the length of time, but the degree of quality that defines the relationship. Hoda Kotb has been with Joel Schiffman for 6 years. Kotb is an American broadcast journalist and television personality while Schiffman has a degree in economics and is a powerful member of an investment management company. Given Schiffman's background as a financier, the couple surely never has any problem with money management!
They have been together since 2013 and announced their engagement in late November of the same year and adopted two children together, Haley Joy and Hope Catherine. They may not have been married yet, but their relationship is considered serious enough for standing the test of time. Whether it's an outing, a romantic trip to the beach, or a warm interaction with their lovely children, the couple showed us their perfect love. Although their wedding had to be postponed because of the epidemic, their relationship is stronger than any other couple.
EILEEN DAVIDSON & VINCENT VAN PATTEN – 17 YEARS.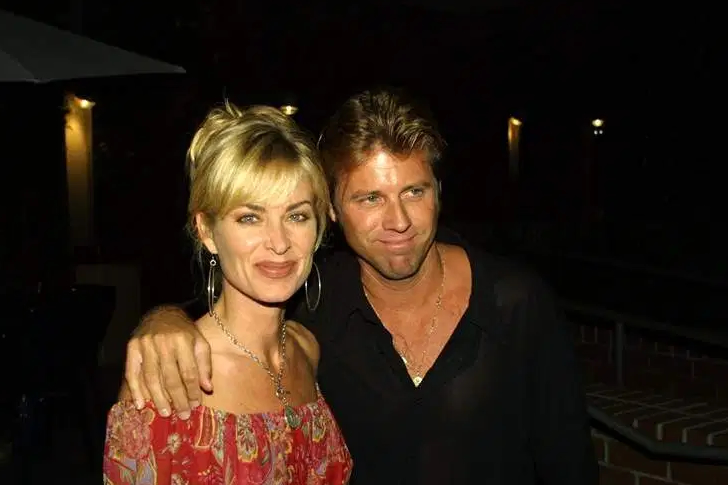 American actor and former professional tennis player Vincent Van Patten and model-actress Eileen Davidson met on the set of the popular TV show The Young and The Restless back in 2000. Patten was on the rocks with his prior marriage to actress Betsy Russel when he met Davidson. Surprisingly, they shared a common background as Davidson was also a divorcee. In 2003, Patten and Davidson tied the knot and their marriage has been rock solid ever since.
They first met in the TV series "The Young and the Restless" in 2000, at that time Patten was still married. Now Patten and Davidson have been married for 17 years and have a child, Jesse Thomas Van Patten. Now the family of five lives in New York, two of whom are the sons of Patten and his ex-wife. On April 15, 2020, the couple went to Las Vegas to celebrate their 17th anniversary.
VALERIE BERTINELLI & TOM VITALE – 15 YEARS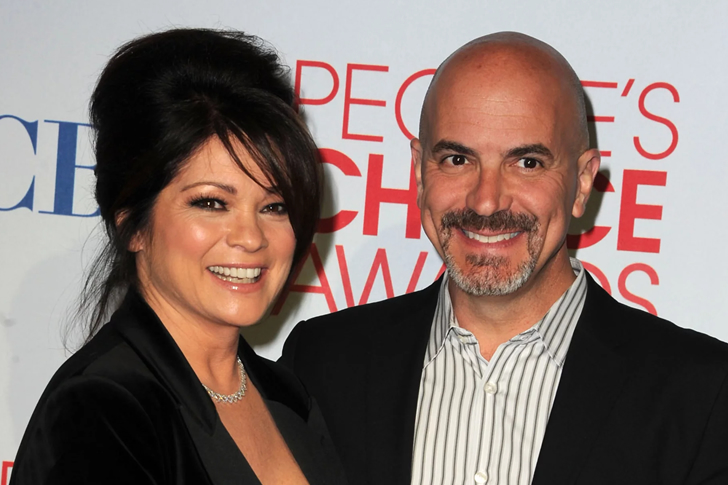 TV personality Valerie Bertinelli gained popularity after being cast on the sitcom Hot in Cleveland. In 2015, she became the host of two cooking shows Valerie's Home Cooking and Kids Baking Championship on the TV station Food Network. Tom Vitale, on the other hand, is a renowned financial planner and producer who made a name for himself. Bertinelli and Vitale began their relationship in 2004 and since then, they have had a loving and successful marriage.
After seven years, they are ready to further their relationship and get married in 2011. Vitale may be Bertinelli's lucky god. He encouraged his wife to return to Italy. It was this trip that had a great impact on Bertinelli's career. In 2015, she had her own cooking show "Valerie's home cooking." Both are lucky to have each other since Bertinelli has a financial advisor for a husband and Vitale has a food guru for a wife!
JOY BEHAR & STEVE JANOWITZ – 31 YEARS
Famous talk show host Joy Behar started her career in show business in the early 1980s. The name Joe Behar came from her ex-husband's last name, but their union was not able to bring happiness to Joy. In 1982, she finally found the love of her life, Steve Janowitz, who is a retired American school teacher. Although they chose to get married in 2011, they spent 29 years in the marriage (even canceled an engagement) until they finally got married.
Joy replied that the reason she married after 29 years together was that she didn't want any in-laws. Joking or not, their relationship has proved to be one of the strongest in the entertainment world! Joy currently co-hosts the popular ABC daytime talk show, The View. Joy's budding career as a TV host to multiple shows must have provided her daughter Eve and grandson Luca a house with a state-of-the-art home security system!
WOLF BLITZER & LYNN GREENFIELD – 46 YEARS
Wolf Blitzer is a German-American news anchor who has been a CNN reporter since 1990. He also serves as the network's lead political anchor. As successful he is in his career, he is also successful in his marriage of 46 years with Lynn Greenfield, who has been credited as one of the country's most successful florists. In 1973, Blitzer and Greenfield tied the knot in an intimate wedding ceremony.
Since then, their intimacy continues to thrive. In 1981, Lynn gave birth to their only child named Ilana Blitzer who now follows the footsteps of her father as a news anchor. The Blitzer family currently lives in Bethesda, Maryland. Blitzer rarely shares family photos on social media, while his wife doesn't share them at all. Even his daughter Ilana is very private. Her Instagram account is public, but she doesn't post pictures very often, and she doesn't see her parents on her social media account.
JUDGE MATHIS & LINDA REESE – 33 YEARS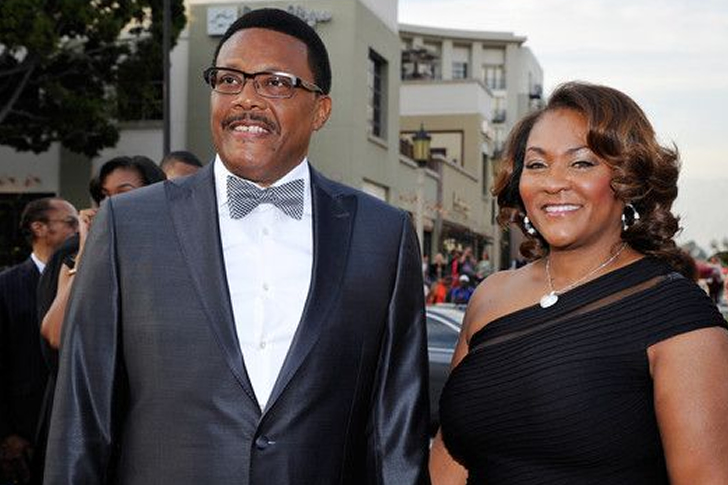 George Mathis is a retired Michigan judge who became the lead cast of the Daytime Emmy Award-winning reality courtroom show, Judge Mathis. Mathis made a name for himself as one of the leaders of the Black American community but he had a dark past. At the age of 17, he was jailed due to joining street gangs. Once out of jail, he had a turning point and started to work his way to pursue his dreams.
Mathis always credits his wife of 33 years, Linda Reese, for bringing change in his life and helping him become the man he is meant to be. Together, they are working as activists for the underprivileged! They have four children, two daughters, Jade and Camara, and two sons, Amir and Gerg Jr. Now, a family of six lives together in a million-dollar mansion in the United States. Linda is active in her official Instagram and Twitter accounts and often shows off her luxurious lifestyle there.
DANNY DEVITO AND RHEA PERLMAN – 40 YEARS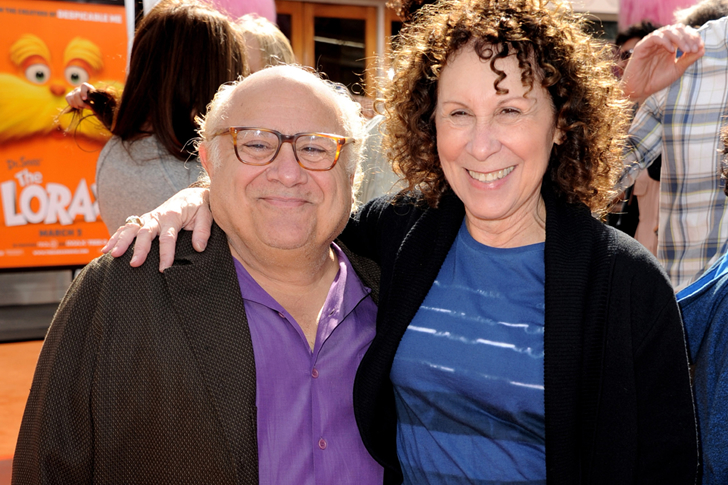 Actor and producer Danny DeVito have captured our hearts in his roles in It's Always Sunny in Philadelphia, Taxi, and more of his various films. His other half, Rhea, is best known for her role as the head-waitress on the sitcom called Cheers. The couple met in 1971 in a play called The Shrinking Bride and had movie appearances together in the 1996 film Matilda. They had a live-in relationship prior to tying the knot in 1982 and they have been married for 40 years now.
The couple's investments in their strong relationship bore fruit as they have three wonderful children named Lucy, Grace, and Jacob Daniel. Unfortunately, the two split in 2017, but there has been no legal measure for divorce. They do live apart, but they often meet. No one knows the real reason. Perlman thinks the relationship is healthier now.
MICHAEL J. FOX AND TRACY POLLAN – 31 YEARS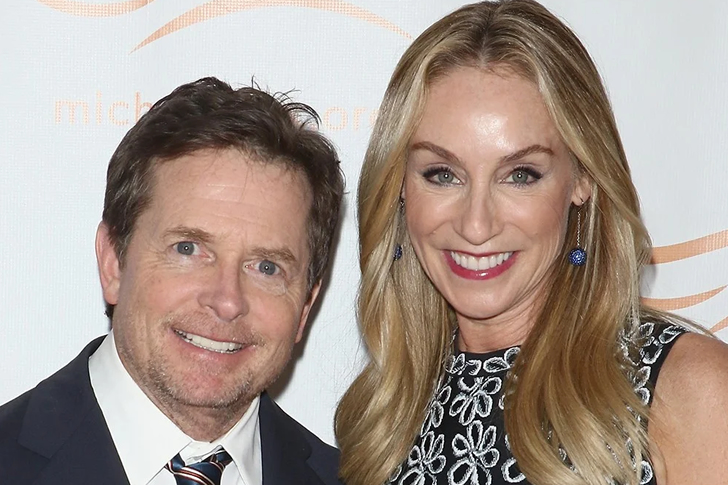 Michael J. Fox is a familiar name to those who have seen the trilogy Back to the Future. Having been exposed in the limelight for decades already, Michael J. Fox still has the luxury of time to spend for love. He has been in a relationship with American actress Tracy Jo Pollan for 31 years. The couple first met on Family Ties where Tracy played Michael's girlfriend, but real life relationships don't blossom right away.
'Bright Lights, Big City' brings Tracy Pollan and Michael J. fox together again. They got married in July 1998 in Arlington, Vermont and have four children together: Sam, twins Aquinnah and Schuyler, and Esmé Annabelle. In 1991, J. fox was diagnosed with Parkinson's disease. It was his wife, Pollan, who helped him quit drinking. In addition to acting and publicity, J. fox has written many books, including his memoirs 《Lucky Man》 and《Always Looking Up》.
BONO AND ALISON HEWSON – 36 YEARS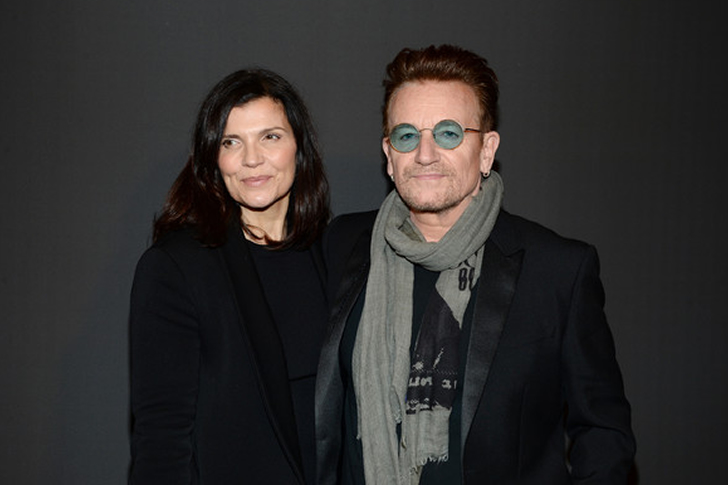 Bono rose to stardom as he is the face of the rock band U2. The Irish singer-songwriter is renowned for his songs, With or Without You and You're the Best Thing About Me. Credits to their talent, U2 is a recipient of 22 Grammy Awards and inducted into the Rock and Roll Hall of Fame. Bono is married to activist and businesswoman Alison Hewson for 36 years. The mutual factor, which may have strengthened their relationship, is their Irish roots.
Before Bono was a world-famous musician, the couple met for the first time in their hometown of Dublin, Ireland. The singer revealed that their first date ended with a less glamorous gift – he took her to the bus stopThe couple now has four children namely Jordan, Memphis, Elijah Bob, and John Abraham. Being a high-profile artist, Bono may have everything in life but still, Alison is the best thing for him!
BRUCE SPRINGSTEEN AND PATTI SCIALFA – 29 YEARS
Singer-songwriter Bruce Springsteen has been a music icon since the 1970s. His fame is almost unimaginable, he sold more than 15 million copies of 《Born in the U.S.A.》 in US alone. Springsteen met Patti Scialfa in a bar in New Jersey in the early 1980s where Springsteen discovered Scialfa, who later became his backup singer for the E Street Band. Soon, their friendship blossomed into love to the degree that they got married in 1991.
Springsteen and Scialfa tied the knot in their home in Los Angeles where they had a private ceremony. The duo has three kids named Evan James, Jessica Rae, and Samuel Ryan. Since 71-year-old Springsteen and 67-year-old Scialfa started their career together in Jersey beach music in the 1980s, they have become more connected and more cooperative in music. This year, they are about to celebrate their 29th wedding anniversary.
STING AND TRUDIE STYLER – 26 YEARS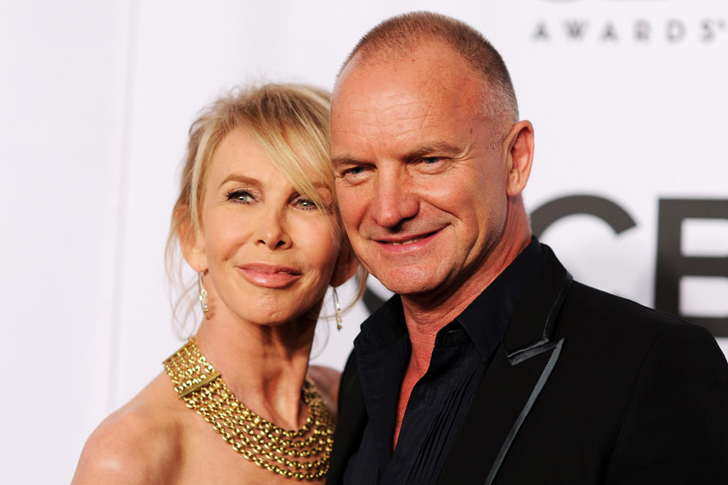 Gordon Matthew Sumner, popularly known as Sting, is the lead singer of the band Police. Sting met actress and film producer Trudie Styler at a theatre in England when she performed with the musician's ex-wife, Frances Tomelty, and they got married in August 1992. The couple shared common interests including theatre, philanthropy, and activism. The couple started the Rainforest Foundation Fund, an organization that aims to protect rainforests and the indigenous people. Sting also owns several home investments worldwide.
Together for 26 years, Sting and Trudie Styler remains to continually display their love and affection for each other in public. 69-year-old Sting and 66-year-old Styler have been making professional wines for many years, focusing on their own work and working all day. They have four children and one of them also performs as a lead singer. The secret of a successful marriage – they have no pockets for each other.
PAUL MCCARTNEY AND NANCY SHEVELL- 12 YEARS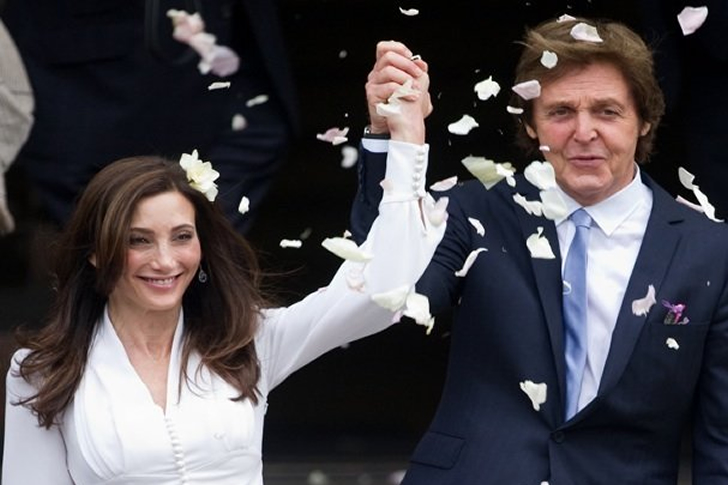 The legendary singer-songwriter Paul McCartney is a member of the most influential music group The Beatles. As one of the most successful composers and performers of all time, McCartney sold 25.5 million albums in the United States. He was included in the rock and Roll Hall of fame twice and won 18 Grammy Awards. The Rock and Roll Hall of Famer has a net worth of $1.2 billion and as much as he can enjoy a lavish lifestyle.
His wife Nancy Shevell also earns a fortune from her family business. After dating since 2007, McCartney officially married Shevell in 2011. Even though she is more than a decade younger than him, she has shown maturity in her love for him and their togetherness for 12 years proves it. McCartney must have a great degree of devotion for Shevell, as he wrote a song about her entitled My Valentine, from his 2012 album Kisses on the Bottom.
RUPERT MURDOCH AND JERRY HALL – 3 YEARS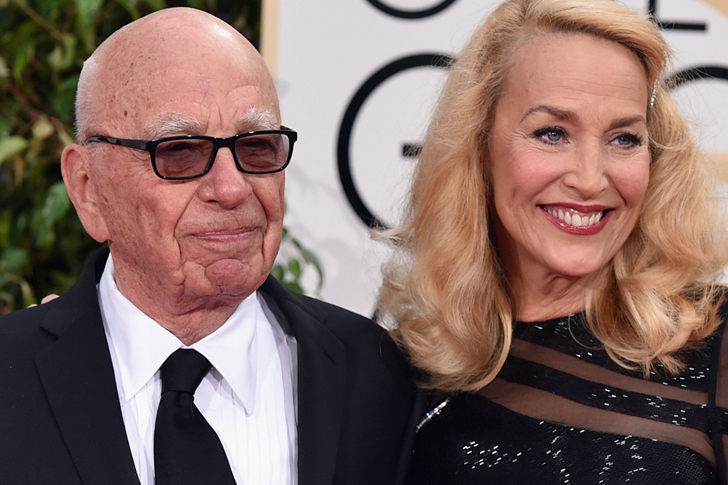 Media mogul Rupert Murdoch is the founder of News Corporation, a successful mass media, and publishing company. He is known to have extensive investment money in his bank account and his family was included in Forbes' annual list of the world's billionaires. Murdoch dated actress-model Jerry Hall in 2015 and they got married after two months. While the dating phase might seem short and the marriage abrupt, Murdoch and Hall were presumed to have felt a deep connection with each other that they decided to be united.
It's Mr. Murdoch's fourth marriage and 59-year-old Miss Hall's first. Although the couple's wedding has been questioned by many outsides, they broke the barrier of the 25-year-old age gap. The couple has 10 children, six from Murdoch and his ex-wife and four from Hall and Mick Jagger. Hall has displayed massive support for Murdoch who was recently chosen to be the acting CEO of the popular channel, Fox News.
ROBERT DUVALL AND LUCIANA PEDRAZA – 22 YEARS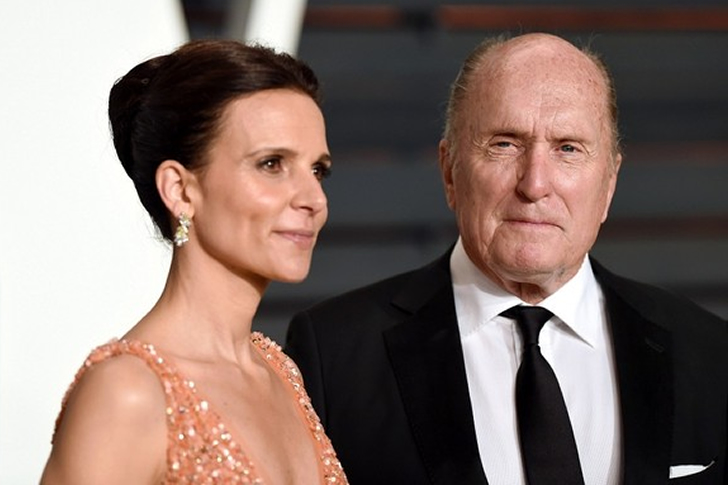 Robert Duvall has worked in the entertainment industry since the 1960s and has landed acting roles in Apocalypse Now, Tender Mercies, and Lonesome Dove. His recent 2019 project is Widows Unmasked: A Chicago Story. In 1997, Duvall dated Argentine actress and director Luciana Pedraza, and the two got married in 2005 (Duvall had been married three times before). Surprisingly, both of them were born on January 5, but Duvall is 41 years older.
Regardless of their age gap, the two must surely be destined for each other as they sustained more than two decades of relationship. Duvall likes his wife's elegant dance, while Pedraza also praises Tango dancing with her husband for its "concentration". The couple has been active supporters of Pro Mujer, a nonprofit organization dedicated to helping Latin America's poorest women through micro-credit, business training, and health care links.
LONI ANDERSON AND BOB FLICK – 11 YEARS.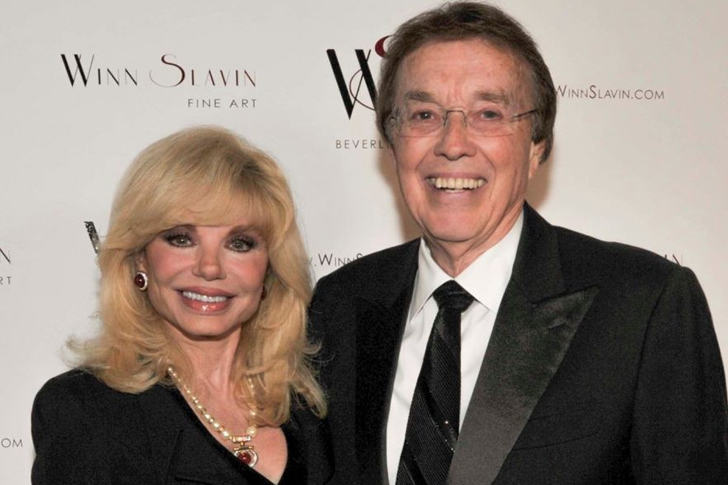 Loni Anderson is a name of fame in the television industry. She is best known for her portrayal of the receptionist Jennifer Marlowe on the CBS sitcom WKRP in Cincinnati. But the perfect role she has now is being the wife of folk musician Bob Flick and she is indeed doing a great job. Flicks is one of the founders of the folk band "The Brothers Four". It is worth mentioning that the band is still active and continues to perform live in various activities and concerts.
The two had first met in Minneapolis in 1963 but walked down the aisle in 2008 as their paths crossed again in 1999. This is Anderson's fourth marriage, now the couple now shares a happy marriage of 11 years—credits to Flick for being a loving and supportive husband and also to Anderson for being caring and faithful to him. They're very low-key and don't have any social media accounts to find them.
SOPHIA LOREN AND CARLO PONTI SR. – 46 YEARS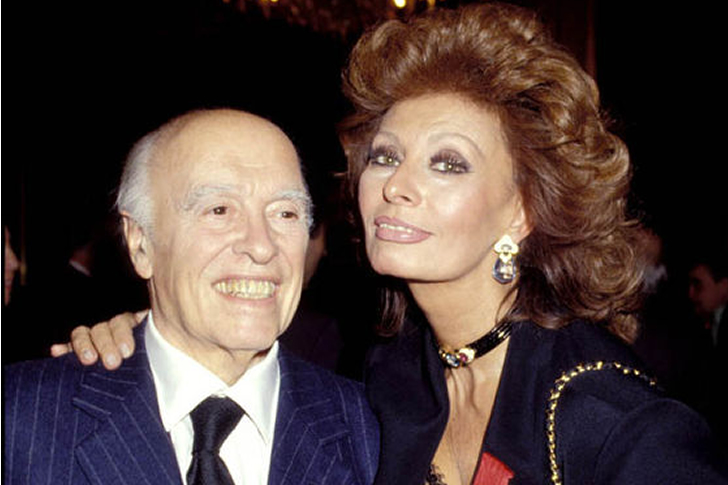 Sophia Loren is the epitome of beauty and grace in the film industry. She is one of the stars from the Golden Age of Hollywood and is known for her brilliant performances in the film Two Women. The veteran actress has earned multiple awards such as a Grammy and five Golden Globes. Not only that, but she also won the award of love at age 16 when she met Carlo Ponti Sr. Carlo is an Italian filmmaker with more than 140 films.
The couple was enamored of each other that they decided to get married in 1957 by proxy (two lawyers stood for them) since Ponti was not officially divorced from his first wife. The marriage was annulled in 1962 to avoid bigamy charges, but they continued to live together. It was in 1966 when Loren and Ponti remarried after the divorce was finalized. The couple remained married until Carlo died in 2007.
STEVE MARTIN AND ANNE STRINGFIELD – 15 YEARS
Steve Martin is dubbed as one of the greatest stand-up comedians of all time. Among the credits he earned are the multiple awards from Grammy, Emmy, and American Comedy. Also in 2004, Martin ranked sixth place in a list of the 100 greatest stand-up comics by Comedy Central. The actor, comedian, writer, and musician was also popular for being the TV host of The Tonight Show.
Anne and Steve met in 2004 when Anne was working as a fact-checker for the New Yorker – she contacted Steve to check his comedy, the two continued to talk on the phone, and then met in person a year later. The two introverts attracted each other and married in Martin's Los Angeles home in 2007. In 2012, Stringfield went on to give birth to their daughter named Mary, making Martin a first-time father at 67 years old. The couple has now been together for 15 years.
ROD STEWART AND PENNY LANCASTER – 22 YEARS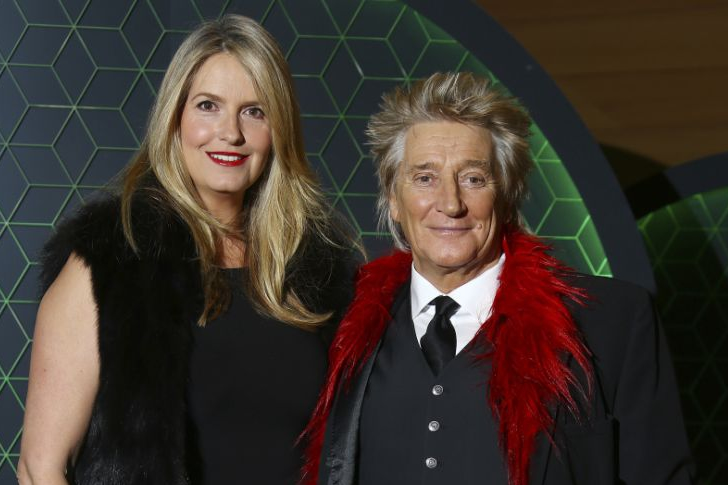 The British musician Rod Stewart is one of the best-selling music artists of all time as he sold more than 100 million records across the globe. He is a Grammy and Brit Award recipient and was inducted into the Rock and Roll Hall of Fame. He must have earned a fortune from the music he makes, but his best investment would be his love and union to model-photographer Penny Lancaster.
The couple began dating in 1999, the process is slow and steady. On the one hand, Penny is engaged to a man she's been dating for ten years, and on the other hand, Rod has just been divorced. Finally, they walked down the aisle in June 2007 in Portofino, Italy. In the summer of 2010, while Rod was touring Europe, the couple welcomed their first child, Aiden. Their huge age gap of 27 years is no hindrance to fulfilling a blissful marriage!
BOB EUBANKS AND DEBORAH JAMES – 15 YEARS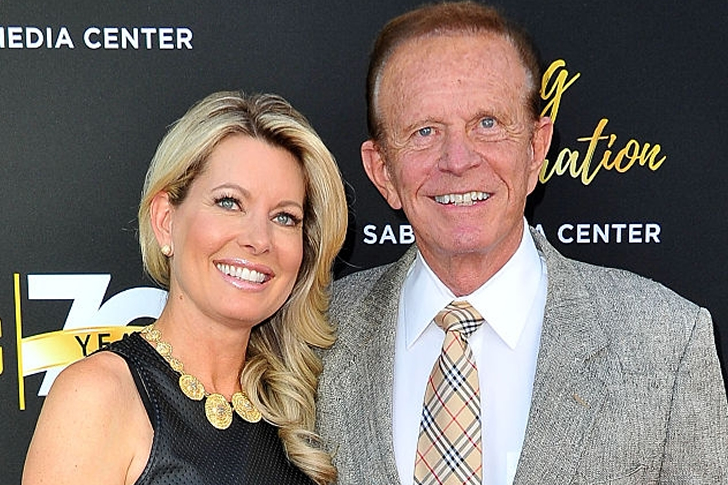 Robert "Bob" Eubanks is a television personality and game show host who is best known for hosting the game show The Newlywed Game. Eubanks has been in the entertainment industry for more than 60 years. Credits to his success, he was awarded an Emmy Award in the lifetime achievement category by the Academy of Television Arts & Sciences. But what isn't a game for him is his romance with wedding/events coordinator Deborah James.
They met in a 'Make Wish Foundation', Deborah is interviewing Eubanks, and then the sparks of love are flying. The couple got married in 2004 and has a son named Noah. Both Eubanks and James continue to thrive in their careers to the degree that James still maintains her event management company. They are such an inspiration at how they keep their work-life balance despite their age!
SNOOP DOGG AND SHANTE TAYLOR: 29 YEARS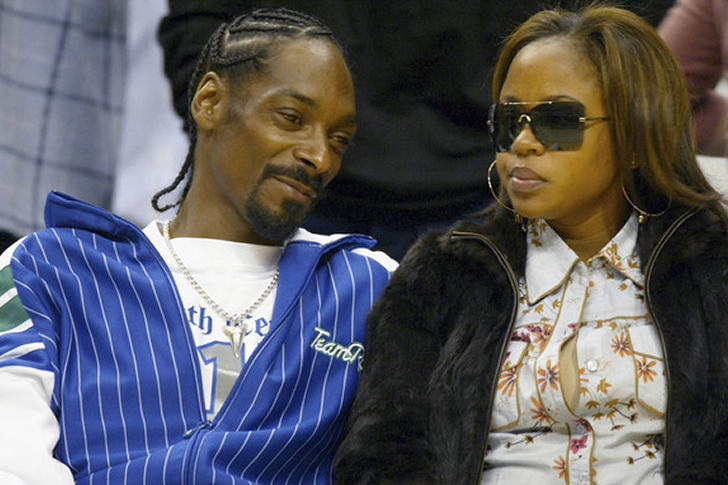 Snoop Dogg has always lived a colorful life. The American rapper, singer, and songwriter began his career in 1992 and since then, he has sold 35 million albums worldwide. Popular singles include "What's My Name?" "Gin & Juice" Snoop's Upside Ya Head." Dogg met the love of his life, Shante Taylor, and got married in 1997. In 2004, snoop filed for divorce because he was so obsessed with the Hollywood lifestyle that he focused more on girls and parties than on his wife and family.
Until a year later, her daughter Cori was diagnosed with lupus, which to some extent became a bridge for a family reunion. Dogg realized his mistake and asked Taylor to come back to his life. In order to restore the split marriage, Snoop renewed Shanet's wedding vows on their 10th anniversary in January 2008. The ceremony was held at Wilson's 20-acre ranch in California, and 200 guests were present to witness the happy moment.
JULIA LOUIS-DREYFUS AND BRAD HALL- ABOUT 36 YEARS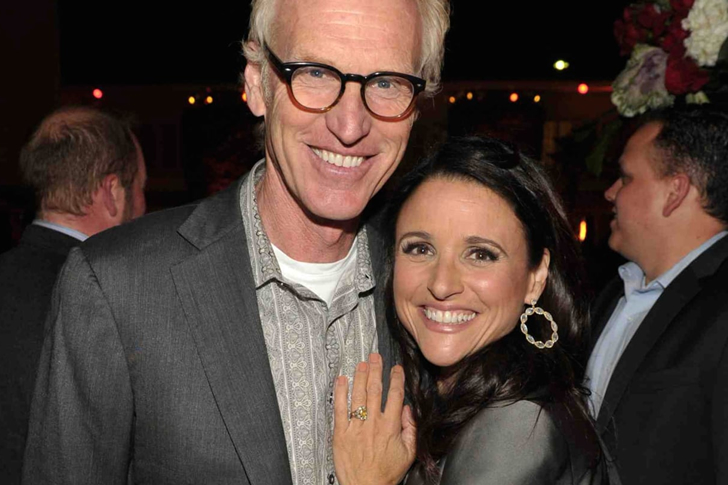 Julia Louis-Dreyfus is known for her work in the television comedy series Saturday Night Live. The actress-comedian has garnered several Emmy awards and it's all credit to her marvelous talent! Louis Dreyfus has appeared in the sitcom "Seinfeld" for nine consecutive seasons and the HBO TV series "veep" for seven consecutive seasons. Despite her crazy schedule, she still makes family her priority. And that is how she and comedian Brad Hall stood the test of time.
The couple met in college and got married in 1987. They have two sons together named Henry and Charles. Dreyfus and Hall performed together on Saturday Night Live. According to Julia, marriage is hard work but what keeps it healthy is the unending effort one puts in. In Louis Dreyfus' fight against breast cancer, the star has the full support of her husband and two children. No wonder they are in their 36 years!
OZZY AND SHARON OSBOURNE – 39 YEARS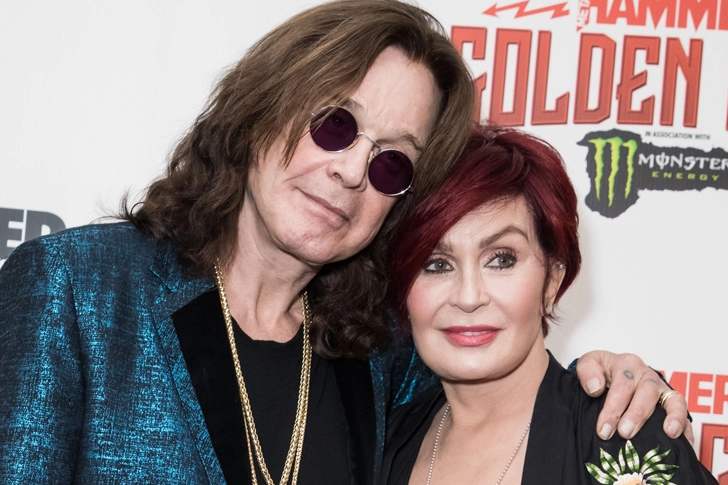 English singer-songwriter Ozzy Osbourne is popularly known as the lead vocalist of Black Sabbath, a popular heavy metal band. He has been honored with the Rock and Roll Hall of Fame and the UK Music Hall of Fame for his great contribution. In July 1982, Ozzy married his manager, Sharon and the couple has raised three kids together. Their family was featured on a reality television show entitled The Osbournes which depicted their daily activities including their lavish lifestyle.
It's shocking that there was a year when their relationship was in a split. Ozzy is cheating on his hairdresser. In order to save his mistakes, Ozzy tries to show Sharon that he has been a committed husband for the past few months. Finally, the couple renewed their marriage vows on Mother's day. The family's earnings might have gained them numerous investments. The couple's partnership of 39 years is indeed one for the books!
ELTON JOHN AND DAVID FURNISH – 25 YEARS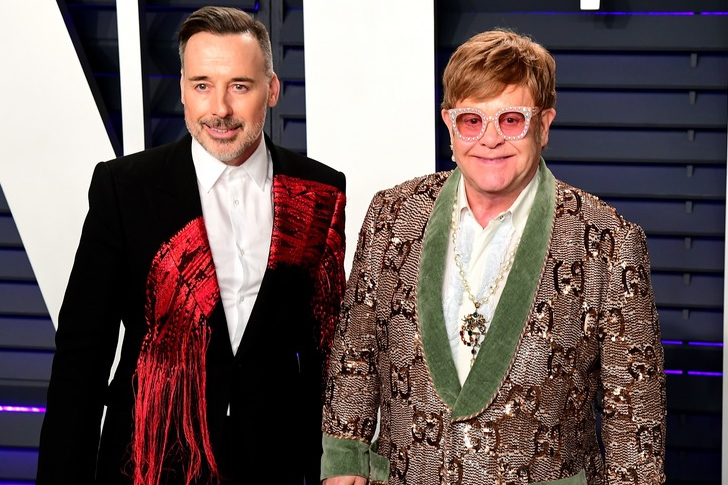 Famous for the songs Goodbye Yellow Brick Road and Your Song, the legendary musician Elton John made a name for himself as one of the greatest composers alive. He garnered multiple awards for his dedication to music such as an Academy Award, Golden Globe Award, and five Grammy Awards. Throughout his success, he also found love when he started dating Canadian filmmaker David Furnish in 1993.
In 1993, Elton met a shy, well-dressed David, 15 years younger than him, at a dinner party held at the singer's home. They had dinner together and soon fell in love. However, it was a long 12 years until the couple got married. Their wedding ceremony was held at Windsor, Berkshire in 2014. The special love that these two have has been unwavering to the degree that they gave life to two sons via surrogacy. Indeed, love conquers!
LILY TOMLIN AND JANE WAGNER – 46 YEARS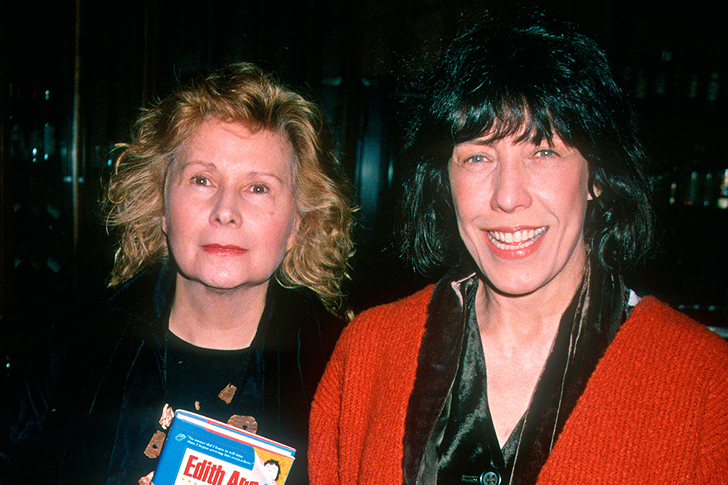 Actress-comedian Mary Jean Tomlin has been regarded as one of the faces of comedy since she started her career. She is a stand-up comedian, a Broadway actress, and a film actress and she landed her breakout role when she worked in the variety show Rowan & Martin's Laugh-In in the 1970s. She has earned nominations for a Golden Globe and an Academy Award. In 1971, Tomlin met writer Jane Wagner.
After a relationship of 42 years, Tomlin and Wagner finally tied the knot at a private ceremony in Los Angeles. The couple also worked together in the 2013 documentary An Apology to Elephants with Wagner as the writer and Tomlin as the narrator. Legendary actress and sketch comedian Tomlin, Comedy Album, and TV series writer Wagner, together they have formed a romantic partner and comedy gold for more than half a century. It has created an irreplaceable classic in American social criticism.
WILL SMITH AND JADA PINKETT SMITH – 23 YEARS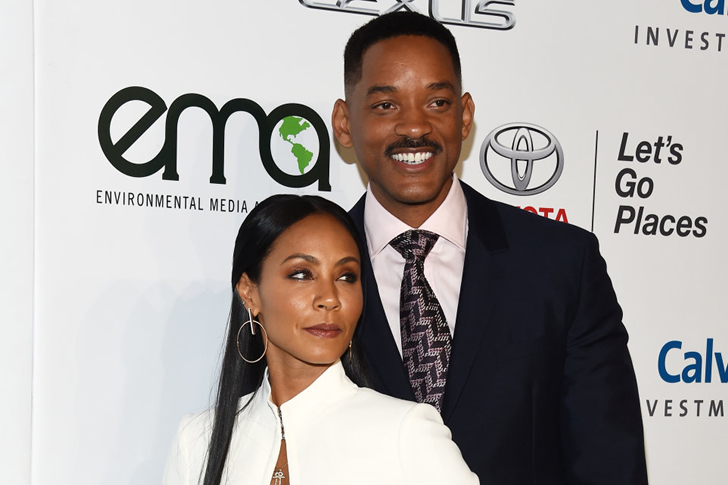 Will Smith has reached the peak of his career as a successful actor and rapper. Smith has won four Grammy Awards and has been nominated for five Golden Globe Awards and two Academy Awards. Smith has always been vocal about his family including his marriage to Jada Pinkett Smith. The two tied the knot in 1997 and together they have two children named  Jaden and Willow Smith, and both are making names for themselves in the entertainment industry, too.
Jaden is an American actor and rapper. He has appeared in the film "The Day The Earth Stock Still". Willow signed up with Jay-Z's record company ROC nation and released the single "Whip My Hair." Despite experiencing lows in their marriage and career, Will and Jada still chose to be together because of the love they have for each other. The family lives in a beautiful, 2,000-square foot home in Malibu, California. This family of superstars sure knows where to spend their investment money!
RINGO STARR AND BARBARA BACH – 37 YEARS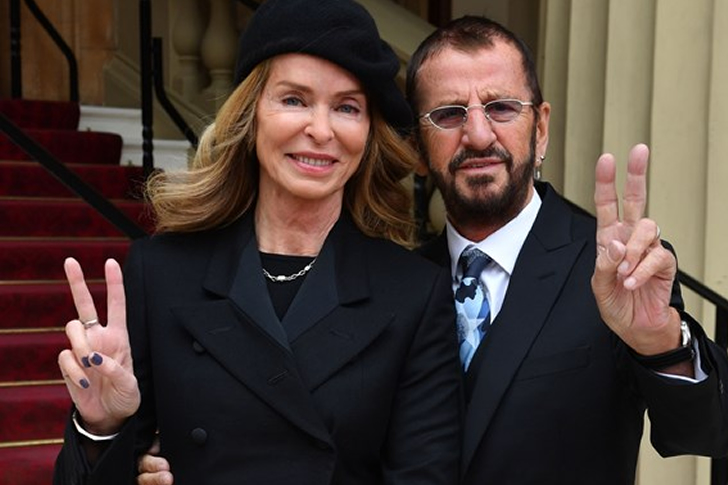 Ringo Starr garnered international fame for being the drummer of The Beatles, the phenomenal rock band that formed in Liverpool in the 1960s. Ringo Starr is also a versatile artist as he performs as a singer, songwriter, and actor. In 1980, Starr met the model-actress Barbara Bach on the set of the film Caveman and the two got married the next year. Starr was listed as the wealthiest drummer in the world in 2012. Bach is best known for playing Bond girl in 'The Spy Who Loved Me.'
The relationship between their married life and alcohol is not healthy, and they often rent huge villas to revel all night. The couple have no children of their own. The three children are all stepsons inherited from each other. They also participated in auctions of their personal and professional items and dedicated their time and resources to charity as well. They seem to have made the right decision for their money management!
SARAH JESSICA PARKER AND MATTHEW BRODERICK – 23 YEARS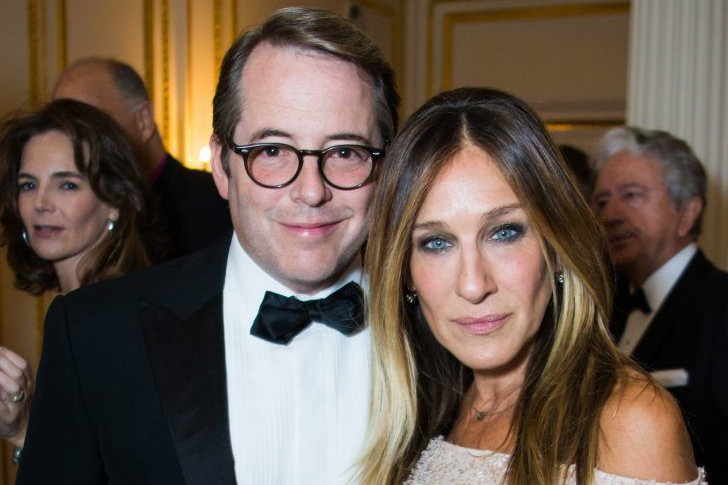 Remember Carrie Bradshaw from the hit TV series Sex and the City? She is portrayed by none other than the phenomenal Sarah Jessica Parker! Parker has also impressed us with her performances from The First Wives Club, Honeymoon in Vegas, and New Year's Eve. She has been awarded multiple times – Screen Actors Guild Award thrice, Emmy Award twice, and Golden Globe four times. In 1991, Parker met her lifelong love Broderick on Broadway.
After that, they played 'How to Succeed in Business Without Really Trying' together. In May 1997, she married actor and singer Matthew Broderick in Manhattan. With both of them as celebrities, they surely purchased a home security system for their family as they have lived in Greenwich Village with their children since 2009. Up to now, they have been married for 23 years. Even Broderick himself can't believe this fact and is very grateful for his wife's company.
Amy Adams and Darren le Gallo – 17 YEARS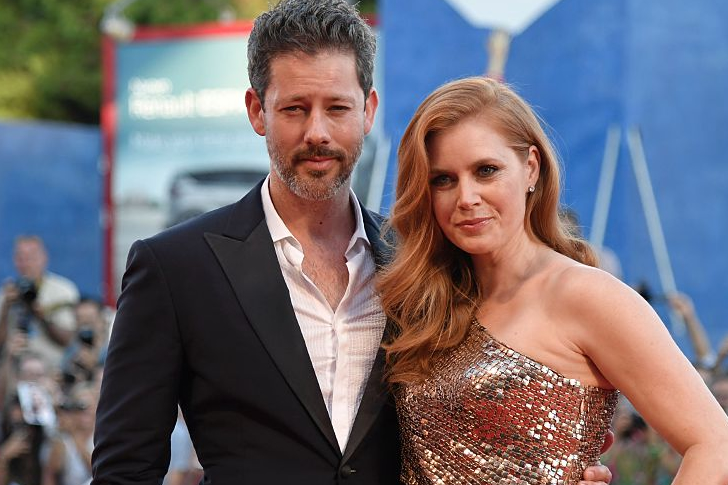 It is no doubt that the gorgeous Amy Adams is a superstar! Credits to her flexibility as an actress, she has been listed as one of the highest-paid actresses in the movie industry all over the world. Some of her best performances are shown in the films Drop Dead Gorgeous, Enchanted, and Catch Me if You Can. The question is, who caught her heart? It is none other than actor-painter Darren Le Gallo. Reports say that the two met in 2001.
Being both actors who wanted to hone their skills, they both got in the same acting class. The two hit it off and dated seven more years until they finally got engaged in 2008. The couple then tied the knot and opted to get a private ceremony amongst family and close friends in 2015. It is no wonder that they have remained in love for 17 years since they have been each other's strength and support!
Keith Richards and Patti Hansen – 39 YEARS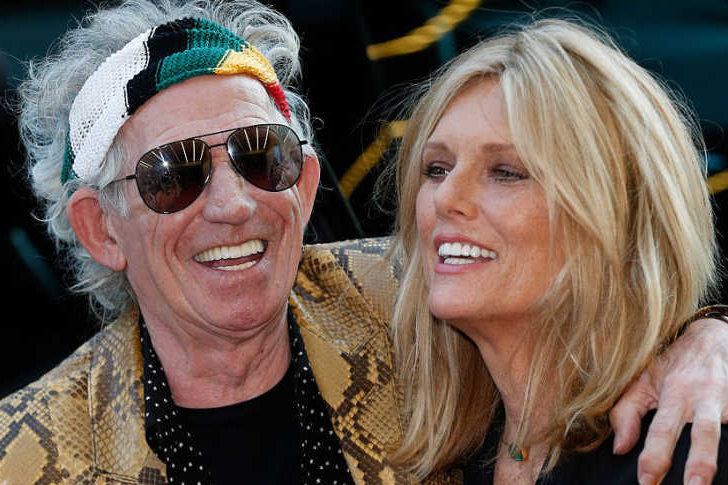 English musician Keith Richards is a celebrated guitarist and secondary vocalist of the sensational rock band The Rolling Stones. Richards is also a known songwriter and among his hit songs are The Last Time, Satisfaction, and You Got the Silver. His songs were mostly in collaboration with other talented artists in the music industry. However, he often shared co-writing credits with drummer Steve Jordan. In 1979, Richards met model Patti Hansen. After years of exclusive dating, Richards popped the question, to which Hansen happily said yes.
The couple walked down the aisle in December 1983 on Richards' 40th birthday. They two daughters, Theodora and Alexandra. The family of five now resides in one of Fairfield County's most famous homes in Connecticut. The 8,000 square-foot mansion is said to have excellent hard-wood floorings and a fantastic view of the river and the lake. Thirty-nine years of togetherness is a beautiful journey for the rock star, Richards, and the rock behind the star, Hansen.
Angela Bassett and Courtney Vance – 38 YEARS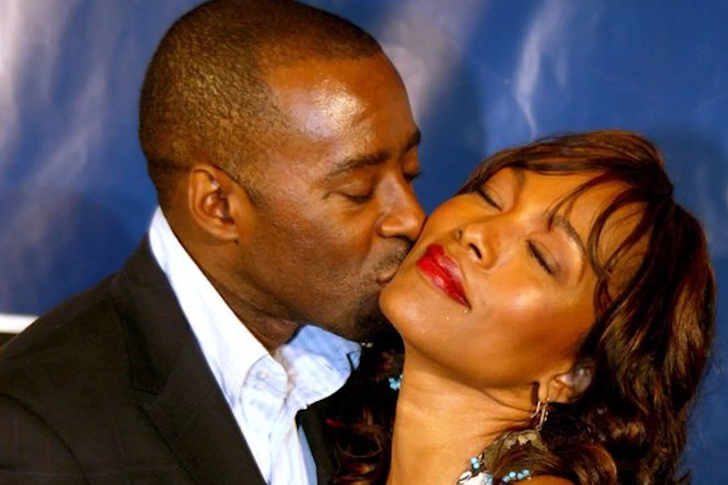 American actress Angela Bassett rose to fame when she portrayed Tina Turner in the biopic What's Love Got To Do With It. Her performance paved a way for her career to grow since she was offered more acting roles and won the best actress award from the Golden Globe. She also holds a master of fine arts degree from the Yale School of Drama. In 1997, Bassett became one of the lucky few to marry her soul mate Courtney B. Vance, an actor she met in an elite drama school.
They said that it was not until 14 years later that they met again in Los Angeles that they fell in love with each other. Talk about being meant to be! The couple has twins born in 2006 via surrogacy. They say that a good marriage is one that allows for change and growth in the individuals. Credits to Bassett and Vance who are just doing fine and are now in their 38th year of marriage!
Felicity Huffman and William Macy – ABOUT 36 YEARS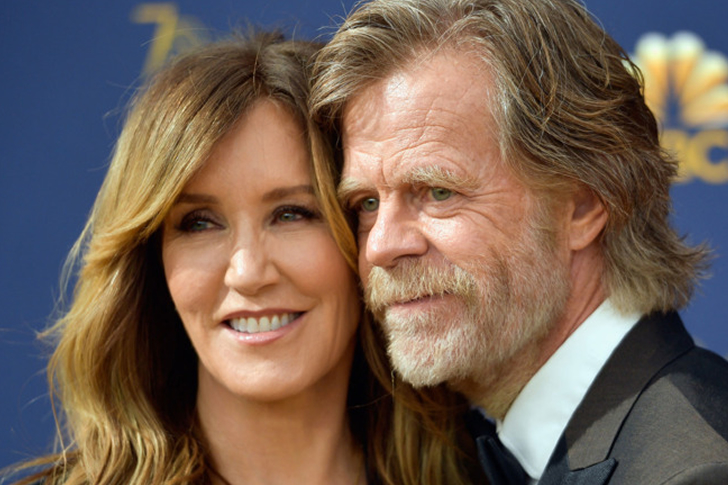 American actress Felicity Huffman is known for her role as Lynette Scavo in the ABC comedy-drama Desperate Housewives. She has starred in several television series and films for which she garnered awards and nominations. She married actor William H. Macy in September 1997 after dating on-and-off for 15 years. Huffman said that William proposed to her several times throughout their relationship. She was terrified of marriage ever since and tried to dodge the question every time she hears it—good thing the actress realized that she never wants to lose him ever.
Now, the couple has two daughters, Sophia and Georgia. They have also worked together both in television and movies and each of them received a star on the Hollywood Walk of Fame. Talking about relationship goals, both of them are also recipients of an Emmy Award. They must have worked on investments given that both of them are well-acclaimed actors and are earning well in the film industry.
David Beckham and Victoria Beckham – 21 YEARS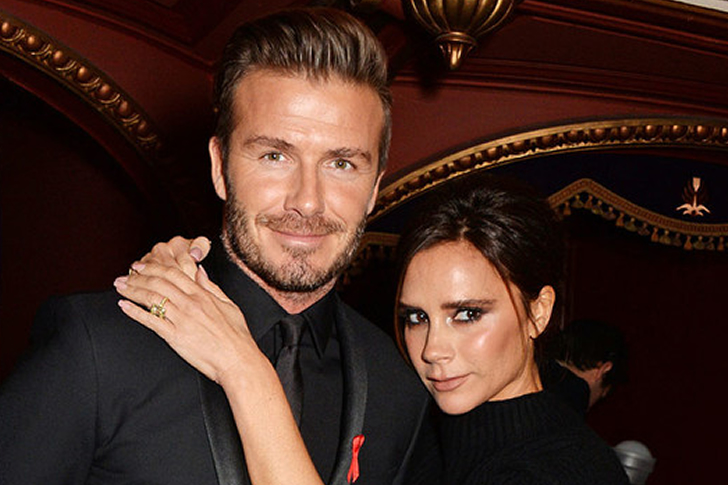 Ladies and gents, presenting the hottest couple in the world – David and Victoria Beckham! The head-turner duo first met at a charity football match in 1997. David was a superstar football player for Manchester United and Victoria was a Spice Girl star. In 1992. Though there was an electric tension between the two, Beckham did not have the guts to ask for her number. Luckily, they met again in the Manchester United Club Lounge; but this time, he did not waste another time and finally got to speak to her.
They dated for a few years and were engaged in January 1998 with a jaw-dropping three-carat marquise-cut diamond ring. They got married in Luttrellstown Castle in Ireland. They are parents to 4 beautiful children and both of them are very much still going strong. The power couple has always been in the limelight not only because of their celebrity status but also because of their growing business ventures.
Colin Firth and Livia Giuggiolli – 22 YEARS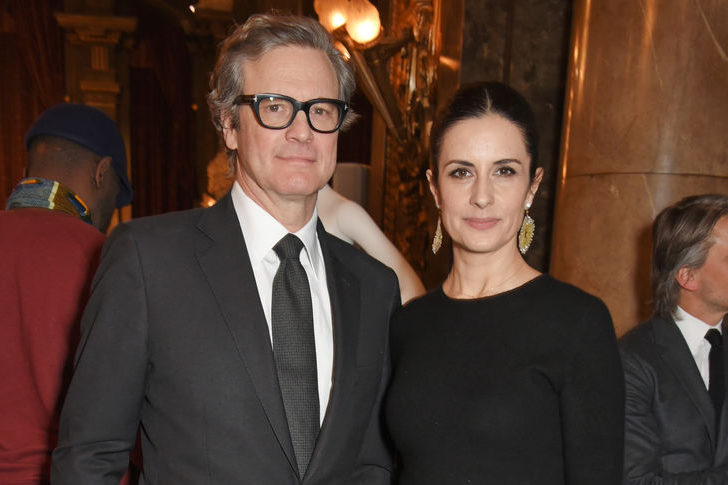 The most celebrated actor Colin Firth received widespread acclaim after his performances in The King's Speech, Pride and Prejudice, and Kingsman: The Secret Service. Life turned out well for the actor even after his separation from his first wife in 1994. Firth dated and eventually, married the lovely Livia Giuggioli in 1997. In 2007, Firth was awarded an honorary degree from the University of Winchester, and in 2011, he was given a star on the Hollywood Walk of Fame.
Due to her extraordinary talent, Giuggiogli also succeeds in the marketing consultancy company she founded. The couple admits that though it can be a struggle to work on a marriage whilst also working on a hundred things in your own separate lives, it is important to know each other enough to respect each other's decision. Credit to this couple as their marriage is built on a strong foundation as they each shine in their career paths!
Jamie Lee Curtis and Christopher Guest – 33 YEARS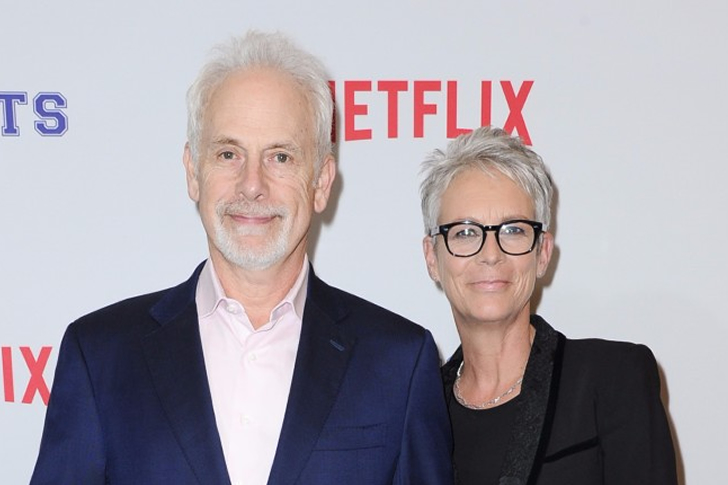 Dubbed as "Scream Queen", Jamie Lee Curtis debuted her career as Laurie Strode in the horror film Halloween. Credits to her talent, she has appeared in several award-winning films such as True Lies and Freaky Friday. In 1984, the actress-producer saw a picture of Christopher Guest in Rolling Stone magazine and told her friend, "I'm going to marry that guy". Lo and behold, she actually did five months later. Today, the pair has two adopted children.
Even though it was just a short time before they dated and got married, their relationship is an example of how love is just meant to be. They say, 'when you know, you know' and this is what happened when she laid eyes on him the first time they met. The couple undeniably worked out their relationship well as they are now on their 33rd year of being together. In an interview report, when asked about the secret of marriage, Jamie Lee simply said, "Don't split up!"
Tina Turner and Erwin Bach – 32 YEARS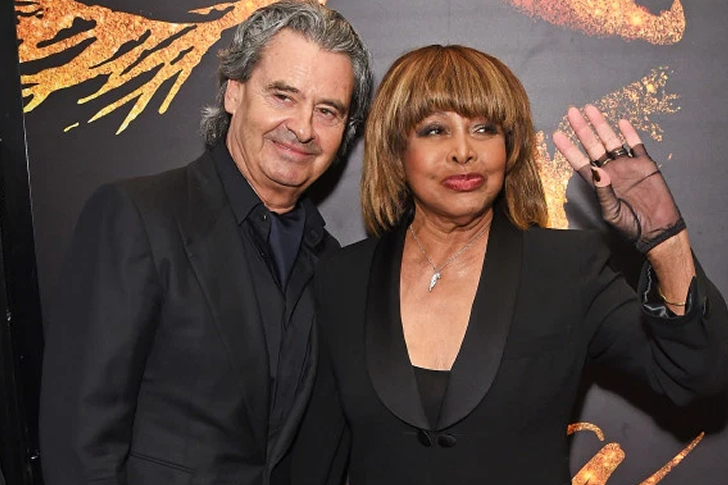 The phenomenal Tina Turner is hailed as Queen of Rock n' Roll due to her powerful vocals and best-selling records. She is the voice behind the hit song, What's Love Got To Do With It. Her prominence might be flashy, but Tina had a history of domestic violence from her abusive relationship with ex-husband Ike Turner. In 1976, she left Ike and only had a few cents and a credit card in her pocket.
Many years later, not only did her career flourished but also her hope in love was restored when she met music executive Erwin Bach in 1985 while she was on a tour in London. While her past remained a traumatic experience for the singer, Erwin never gave up and took everything nice and slow. The couple dated for 27 years before finally getting married in 2013. Since then, they have always been full of love and happiness!
Ron and Cheryl Howard – 44 YEARS
American filmmaker-actor Ron Howard has been an acclaimed figure in Hollywood since he has made a name for himself more than two decades ago. His great film works include the award-winning A Beautiful Mind, The Da Vinci Code, Cocoon, and more. He also garnered accolades such as Academy Award for Best Director and Best Picture. In his massive success, Howard humbly credits it to his supportive wife, Cheryl, who stood by his side. Indeed, he said that in every man's success is an amazing woman by his side, cheering him on.
The couple got married in 1975 and they have been one of Hollywood's beloved power couples. They have five children together, Bryce, Ron, Cheryl, their twin daughters Paige and Jocelyn, and their youngest son, Reed. Their secret to a lasting marriage of 44 years? They said that aside from serious investment in the life they have together, communication is essential as well – that's what the couple gladly shared with the public.
Matt Damon and Luciano Barroso – 15 YEARS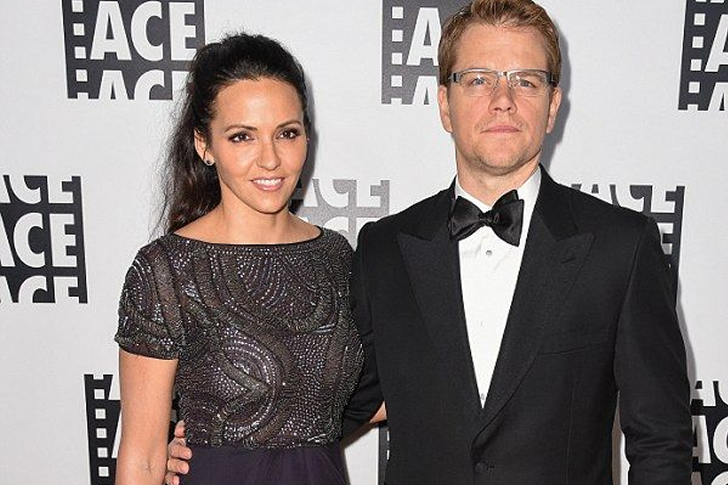 Matt Damon is one of Hollywood's great-looking actors with an amazing talent to back it all up. He starred in many successful movies like Saving Private Ryan, Bourne films, Ocean's Trilogy, and Mars. His numerous accolades while in the industry also became his pride and joy as an actor. Throughout the years, women always swoon over Matt Damon's pearly white smiles and blue eyes. So the renowned actor broke a lot of hearts in 2003 when he dated a simple and beautiful waitress named Luciana Barroso, who is from Miami.
The couple got engaged and got married in 2005 and now have four daughters named Alexia, Isabella, Gia, and Stella. Barroso might be new to Hollywood, but she has adjusted to the celebrity lifestyle as she often accompanies Damon in red carpet events. Just recently, Damon bought a luxury penthouse in Brooklyn. Well, he surely saved up a lot of his investment money for his family's new home!
Oprah Winfrey and Stedman Graham – 32 YEARS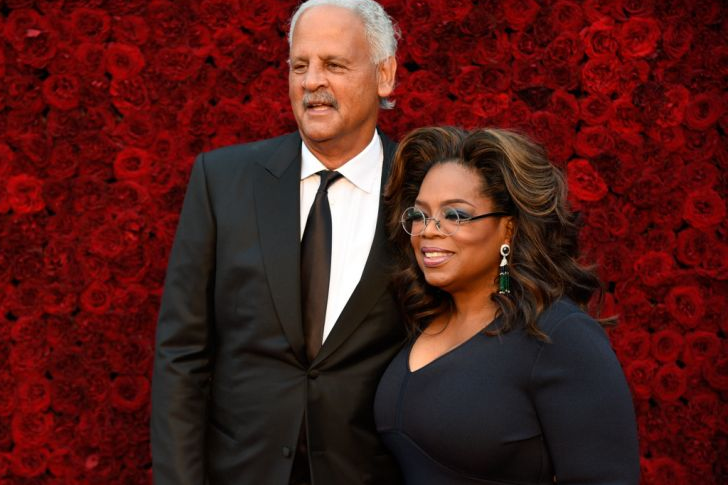 The ever-brilliant Oprah Winfrey was hailed as the "Queen of All Media" as she performs as a talk show host, actress, producer, and media executive. Winfrey is certainly an influential woman and throughout her career, she has dated several men. She has been vocal about her sad past but in 1986, she finally found happiness in Stedman Graham. The pair shares common interests since Graham is also a businessman, motivational speaker, and holds a master's degree in education.
In 1992, the couple got engaged to be married but the ceremony has not happened. Reports say that Oprah released a statement in her magazine, O Mag, that she "did not want the compromises, the day-in-day-out commitment required to make a marriage work". The couple, however, has never been more in love and happy with each other's company. After all, 32 years of relationship means they continue to be deeply in love with each other! Credits to these love birds for keeping the fire burning after all these years.
Bryan Cranston and Robin Dearden – 31 YEARS
Bryan Cranston is best known for playing the character Walter White on the hit TV series Breaking Bad. He has been highly regarded as an actor, producer, and director to which he won several awards. Adding to his long list of successes is his successful marriage with actress Robin Dearden. Though the two met when they are still involved with other people, the two still managed to reconnect after ending their previous relationships.
After dating for a while, they decided to tie the knot. They have a daughter who studied for a degree in theatre to follow in the footsteps of her parents. The couple has now been together for 31 years and they have publicly shared some marriage tips for everyone – one of which is always to be in each other's company. The couple's investment of time to one another is proof of why their marriage lasts!
Tom Hanks and Rita Wilson – 30 YEARS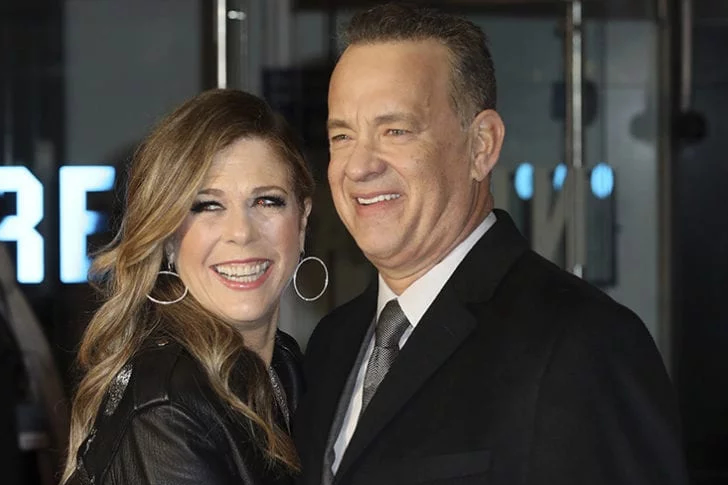 Everybody loves Tom Hanks. He is a funny guy with an amazing talent and his role in Forrest Gump and Cast Away made him even more loveable to the audience. There is someone, however, who loves him the most, which is Rita Wilson. Wilson is an American actress whom Hanks met on the sitcom Bosom Buddies where they co-starred in 1981. Their friendship blossomed into a relationship and they dated for a couple of years.
They got married in 1988. Reports say that in an interview with Oprah, Hanks admitted that "the success of their relationship was a matter of timing, maturity, and willingness to have an intimate connection." They have two sons, Chester and Truman. Hanks and Wilson live an accomplished life together as couples and as actors as well. Having been a recipient of several Best Actor Awards, Hanks credited his wife "who teaches him what love is every day". How adorable are they?
Julia Roberts and Daniel Moder – 18 YEARS
The Pretty Woman superstar Julia Roberts had a history of failed relationships. This includes breaking off her engagement with an actor three days before their scheduled wedding. However, in 2002, Roberts officially became the leading lady of Daniel Moder's life. Their wedding took place in New Mexico and they have four children together. The couple first met on the set of her film The Mexican in 2000 where Moder was the cinematographer.
Though their relationship started with a controversial scandal, the two were able to surpass the challenges and focused on their love for each other. Their continuous investment in their marriage and family resulted in a lasting union of their love. Roberts has expressed to the public how she credits Moder for changing her life. According to the actress, their marriage of 18 years "just gets deeper". In Gwyneth Paltrow's podcats, Roberts said that her husband is still his favorite human. How inspiring are they?
Lisa Kudrow and Michel Stern – 25 YEARS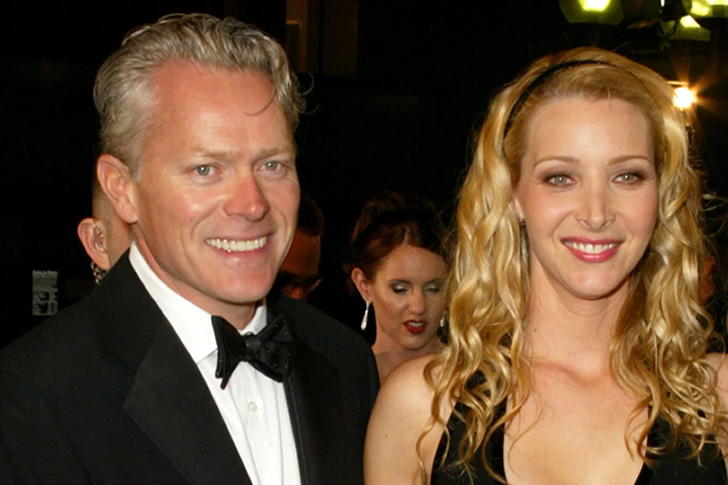 Lisa Kudrow rose to stardom for her portrayal as Phoebe Buffay in the hit comedy series entitled Friends. Kudrow has received several awards for her performance and she also appeared in several films. In 1995, Kudrow married French advertising executive Michel Stern. Kudrow met Stern through a friend, whom Stern was dating at that time. Years after, they met again and dated. In 1995, they tied the knot in Malibu, California.
The couple has been blessed even more when Lisa gave birth to their child in 1997. A little trivia, Kudrow got pregnant when she was filming Friend's seasons 4 through 5. It was the time when she had the triplets as a surrogate mother for her estranged younger half brother, Frank, and wife Alice. Now their child wouldn't have to worry about student loans anymore since his parents are successful as a marketing executive and as an actress!
Ted Danson and Mary Steenburgen – 25 YEARS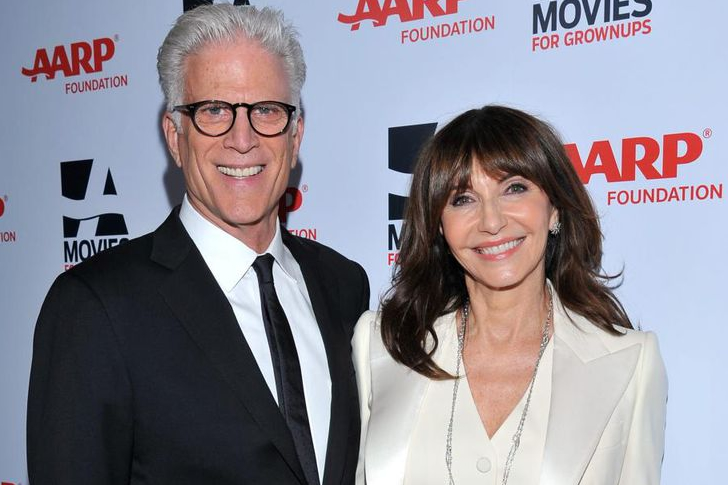 American actor and producer Ted Danson is widely known due to his role as Sam Malone on the NBC sitcom Cheers. During his career, he has been nominated multiple times for Emmy Awards and was awarded a star on Hollywood's Walk of Fame. Danson succeeded in love as well when he married the love of his life and actress Mary Steenburgen in October 1995. The couple first met on the set of the movie Pontiac Moon in 1993.
They definitely beat the odds and they have a blissful marriage. Now they have been together for 25 years. As tough as the culture in the showbiz industry is, the couple surely enjoys their great journey of being married! It is thanks to their investment in their marriage with a lot of hard work and understanding of each other these two were able to be each other's best friend for many years.
Elizabeth Banks and Max Handleman – 25 YEARS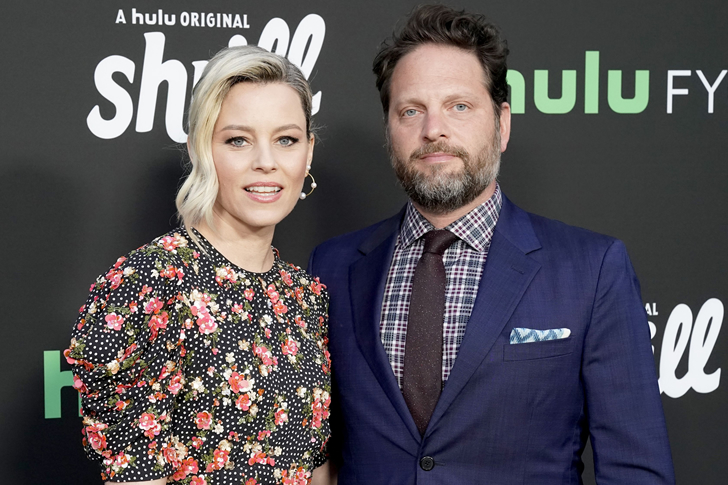 The bankable actress-director Elizabeth Banks who is famous for her performances in The Hunger Games film series and Pitch Perfect film series is married to a sportswriter and producer Max Handelman who is from Portland, Oregon. Banks met Handelman in college in September 1992. Since then, they dated and pretty much became each other's confidant for nearly 11 years. They then decided to seal the deal and the couple got married in 2003.
They have two sons who are born via surrogacy and most likely, the Banks-Handelman tandem arranged some insurance for them to have a secure future. Aside from their successful careers, the couple also decided to invest in other businesses that both of them know and love. The pair worked together and launched a film production company called Brownstone Productions that started in 2002. The production company produced some of Elizabeth's successful films. Now that's a great business and loving partnership!
Justin Timberlake and Jessica Biel – 11 YEARS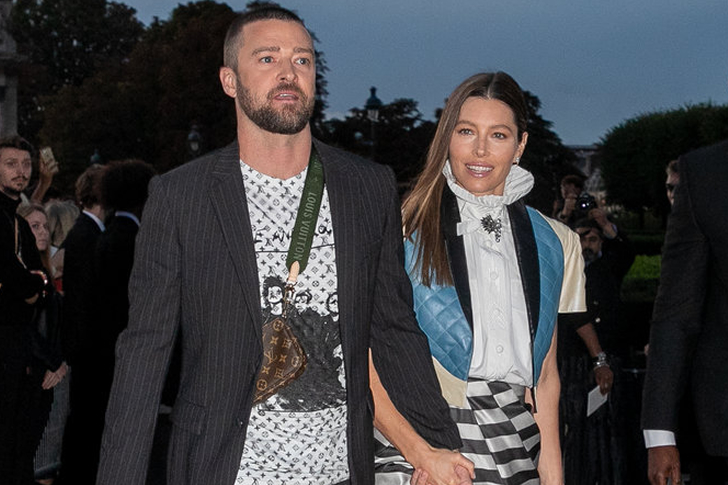 The N'Sync superstar Justin Timberlake does not have to say Bye Bye Bye to love any more! He might have had a history of failed relationships with fellow artists, but he finally found the one in 2007. Being together with actress Jessica Biel for 11 years, he couldn't be much happier. The two met at a surprise birthday party that Justin threw for a common friend. Justin went old school and asked for her phone number and they started dating after.
In 2011, the couple broke up for a few months but eventually found their way into each other's life again. They reconciled and finally, the couple got hitched in October 2012 in Italy. Biel and Timberlake have one son, Silas, who was born in 2005. In 2008, Timberlake admitted to having OCD and ADH, and Biel has shown extra support, attention, and care to him. The pair proves how their investment in patience and pure love can strengthen a relationship.
Ellen DeGeneres and Poria de Rossi – 14 YEARS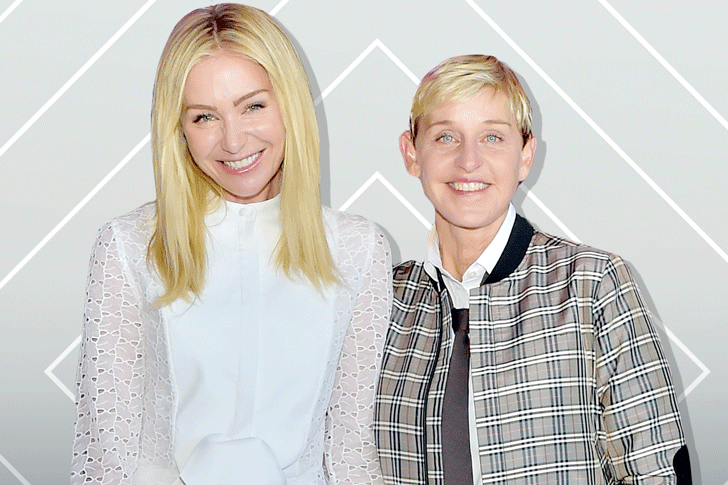 Successful talk show host-comedian Ellen DeGeneres has had a relationship with actress-model Portia de Rossi since 2004. They first met in 2004 but de Rossi was still in a relationship at that time but soon broken up with him. The two met again at the LA's Shrine Auditorium on December 1, 2004, and moved in together before 2005 ended. DeGeneres and de Rossi became inseparable since then. The couple got married in August 2008 at their home in California.
Due to their sexual orientation, they must have had consultations with lawyers before their engagement since same-sex marriage was banned in California before. In 2010, de Rossi filed a petition to change her name to Portia Lee James DeGeneres which was granted a month after. Together, they are now in their 14th year. Despite the struggles along the way, it is their pure love, understanding, and common interests such as charitable organizations that held them together.
Prince William and Kate Middleton – 14 YEARS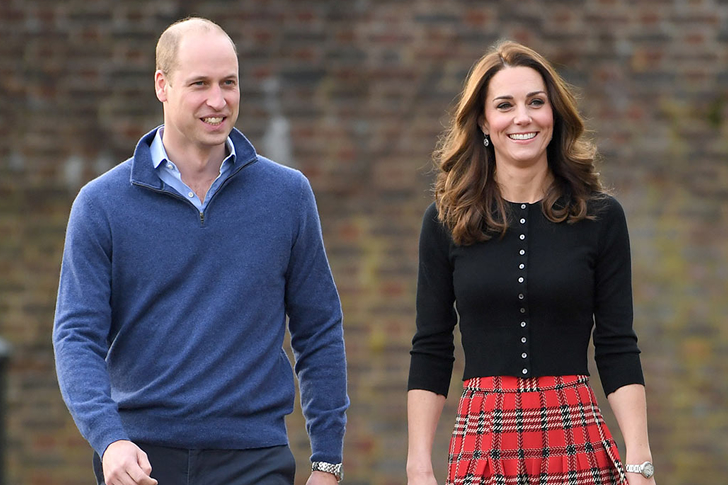 The King and Queen of our hearts— Prince William and the Duchess of Cambridge, Kate Middleton first met in 2001 while they were students at the University of St. Andrews. He was so mesmerized that he even paid £200 to sit in the front row in a charity fashion show just to see her walk the catwalk but, unfortunately, she was still seeing somebody else. The hands of fate were certainly with them because, in 2004, photos of the two skiing were posted all over which various reports confirmed their relationship.
In November 2010, the couple became engaged in Kenya. The engagement ring that the prince gave to his fiancée is credited to the late Princess Diana, who originally owned it. Their grand royal wedding in 2011 was held in Westminster Abbey, London. Now, the royal couple has three lovely children. Being in the public eye, Prince William and Kate have also been expressive of their deep love and adoration, even in private.
Sacha Baron Cohen and Isla Fisher – 16 YEARS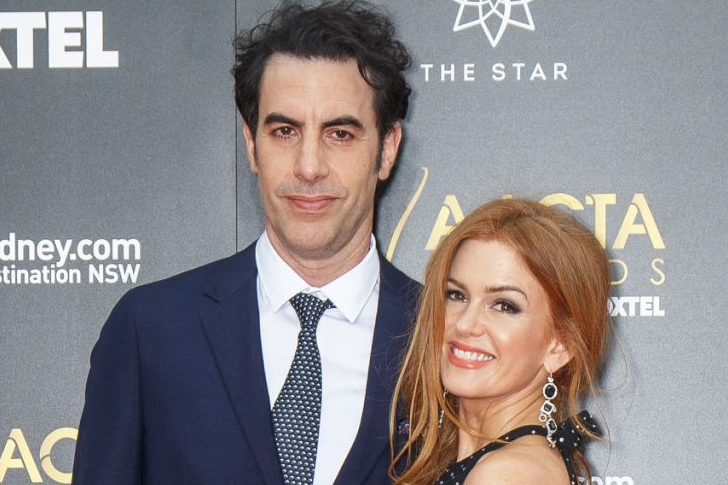 The English actor, comedian, and director Sacha Baron Cohen rose to fame due to his portrayal in the films Borat and The Dictator. Meanwhile, his wife actress Isla Fisher is popular for her role as Rebecca Bloomwood in the movie Confessions of a Shopaholic. The couple first met in 2002 at a party in Sydney, Australia. They became engaged in 2004 and got married 6 years later in a Jewish ceremony in Paris, France.
Fisher was so much in love that she converted to Judaism, stating that religion only comes second to love. She said that when she started to study Theology, she got so fascinated with it and though religion did not matter to her at first, she came to embrace being a Jew. 16 years, they're still very much in love! Their family of 5 has home investments in London and Los Angeles however the couple decided to stay in Australia for good.
Harrison Ford and Calista Flockhart – 15 YEARS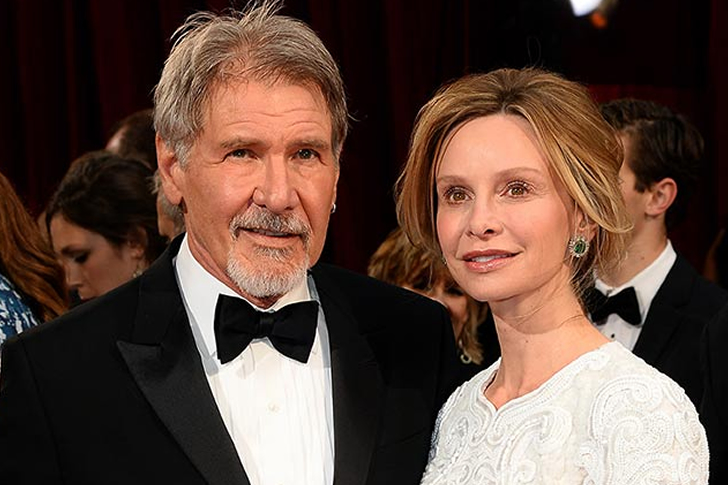 Popular for his role as Han Solo in the film Star Wars, renowned actor Harrison Ford is not going solo in real life. Ford started dating actress Calista Flockhart after they met at the Golden Globe Awards in 2002. Flockhart is known for her portrayal of the title character in the TV series Ally McBeal. The two first met at the 2002 Golden Globes but how they met is the real story here. Flockhart had a sneaky plan to get Ford to notice him. She intentionally spilled her drink on him and boom, she's in!
They got engaged in 2009 and got married the next year in Santa Fe, New Mexico where Ford was filming his movie. In 2001, Flockhart adopted a child named Liam then Ford instantly fell in love with the child and stepped in as his dad as well. We bet that kid wouldn't have to worry about student loans anymore because his parents' net worth reaches millions!
ANNA KOURNIKOVA AND ENRIQUE IGLESIAS – 17 YEARS
The singer, songwriter, actor, and producer Enrique Iglesias is dubbed as "King of Latin Pop" after reaching success in the music industry. In 2001, Iglesias began a relationship with Russian tennis superstar Anna Kournikova after they met on Iglesia's music video for Escape. The next year, they graced the red carpet of the 2002 MTV Video Music Awards as a couple and they looked phenomenal. They share common interests such as having an active lifestyle and a love for playing sports.
The gorgeous couple reportedly split in 2013 but have since reconciled. Until now, the two are still not married as Anna does not believe in investment in grand milestones like marriage rather in honesty and commitment in a healthy relationship which she knows that they already have. In 2017, Kournikova gave birth to twins, Nicholas and Lucy. They have investments in a $20-million Miami home to be built on a private island. The two have neither confirmed their marriage, but 17 years together is already a triumph!
Cindy Crawford and Rande Gerber – 20 YEARS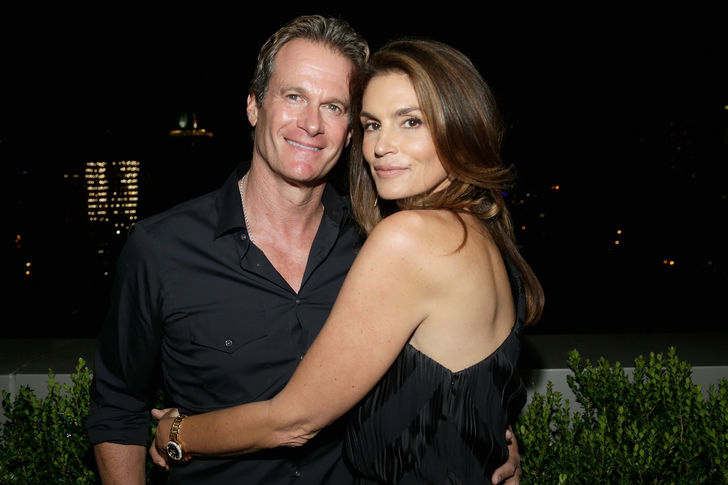 Age is just a number for the 90's supermodel and actress Cindy Crawford as she still looks as stunning as ever. Her beauty investments must have been costly as she can still turn a few heads when she walks their way! Crawford's jaw-dropping charm and figure caught the attention of businessman Rande Gerber. The couple got married on May 29, 1998, in one of the most breath-taking scenes in Paradise Island in the Bahamas.
Despite the elite status of the couple, they opted for a simple wedding with their family and close friends. They raised two gorgeous children, Presley and Kaia, who got their mom's good genes and are in the modeling industry, too. Crawford and Gerber are in their fifties now, but their relationship seems to be better than ever! It's probably thanks to their foundation of friendship! The two are consistently seen dating in fancy restaurants and resorts.
Tim McGraw and Faith Hill – 22 YEARS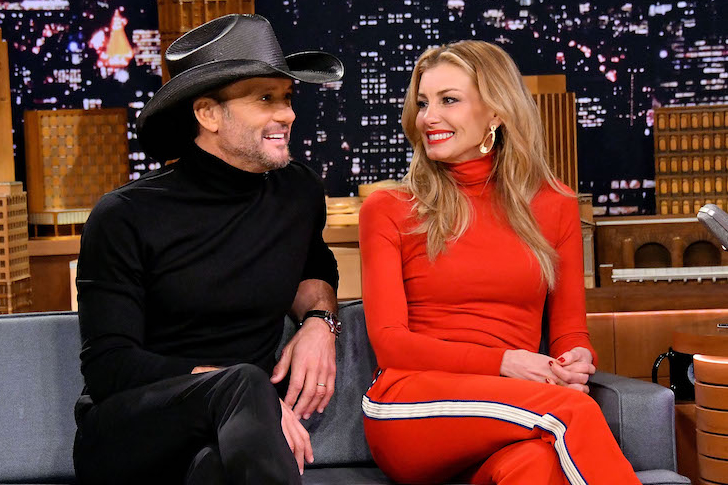 Are you a fan of country music? Then you would know Tim McGraw and Faith Hill, who are not only familiar names but also legendary in this scene. The duo has recorded several duets that top the charts to include I Need You and The Rest of Our Life. Reports say that the sweethearts, McGraw and Hill, met at a country music seminar in 1994 where they both performed. In 1996, McGraw popped the question so casually that Hill just laughed as a response.
While he was performing in a show, she said yes by writing in a mirror, "Yes! I will be your wife!" and waited for him to get back in the trailer truck. They soon got married after that. They now have three daughters. The couple has been together for 22 years now and they continue to build their wonderful career together. Credits to their on and off-screen chemistry, they are also both recipients of music awards!
Mark Consuelos and Kelly Ripa – 23 YEARS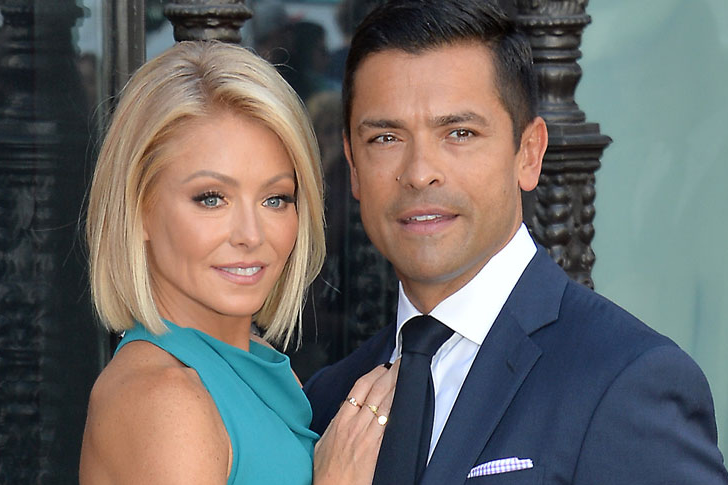 Actors Mark Consuelos and Kelly Ripa are love birds in the hit TV show All My Children and they are also a couple in real life. In 1996, the two eloped to have a ceremony in Las Vegas after the Consuelos popped the question over pizza and wine. They had their great honeymoon in Rome and Capri for a week. They now have three children. Kelly currently co-hosts the morning talk show, Live With Kelly and Ryan. Whereas, Mark is a supporting actor on the TV show Riverdale.
They have been posting gorgeous family pictures and they just look amazing. Aside from that, the couple also had an investment in putting up a production company called Milojo that has been successful in producing various films. The duo has been passionate about their careers in the entertainment industry, but what made them a couple for 23 years is also their unfading passion for each other!
Steve Carell and Nancy Walls – 23 YEARS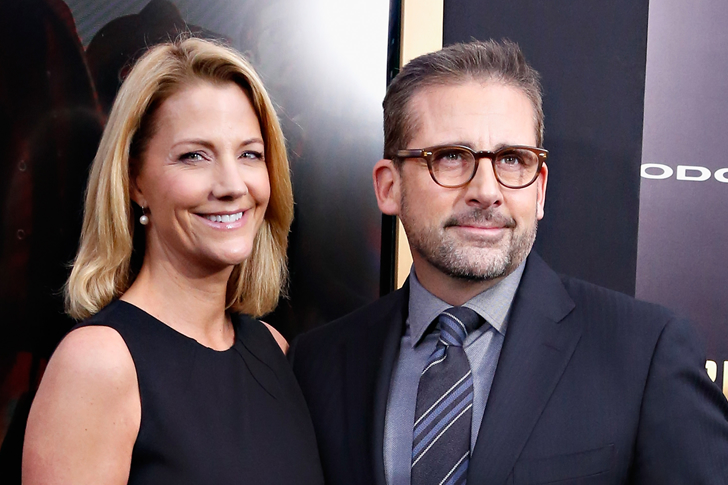 The comedian Steve Carell was nominated as "America's funniest man" by Life magazine. To the actress-comedian Nancy Walls, however, he is the luckiest man. Carell met Walls when he was teaching in an improvisation class at the Second City comedy troupe in Chicago and she was his student. Nancy worked at a bar across the street and Steve found himself stopping for drinks more times he should have.
He told in an interview with Oprah that he could not stay away and just had to be with her. The couple got married in 2005 and now has two children, Elisabeth and John. The couple also had an investment in creating the TBS comedy series Angie Tribeca starring Rashida Jones. The pair then worked together in the Daily Show, The Office, and The 40-Year-Old Virgin. Sharing the same interests and passion, it is no question why the couple has been together for 23 years and counting!
Hugh Jackman and Deborra-Lee Furness – 23 YEARS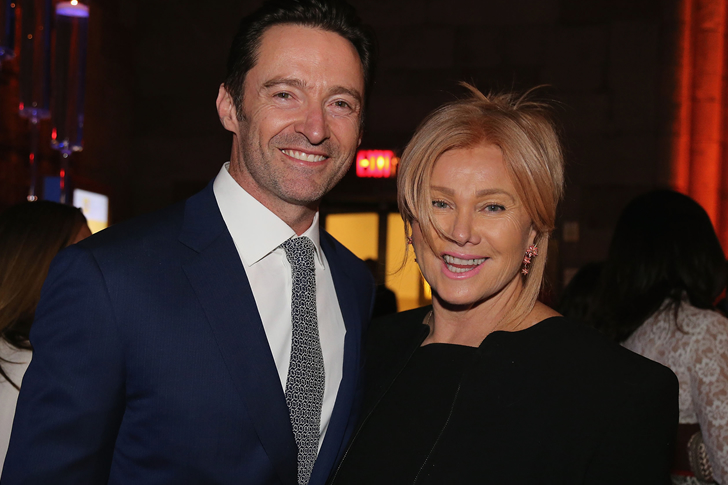 Hugh Jackman is popularly known for playing the character of Wolverine in the X-men film series. In 1995, Jackman met actress Deborra-Lee Furness on the set of the Australian TV show Correlli. Jackman admitted in an interview with Ellen DeGeneres that it was his first job and that he could not believe that he instantly had a crush on her. Yes, he was smitten. The two started dated and eventually got married in April 1996 in a suburb of Melbourne.
Furness has had two miscarriages so she and Jackman opted to have child adoption. Now they raise two children, Oscar and Ava, who may not have to worry about student loans in the future since their parents are a huge success in showbiz. Furness is 13 years older than Jackman, but the couple has perfect chemistry that until this day, they are head over heels in love with each other.
Catherin Zeta-Jones and Michael Douglas – 20 YEARS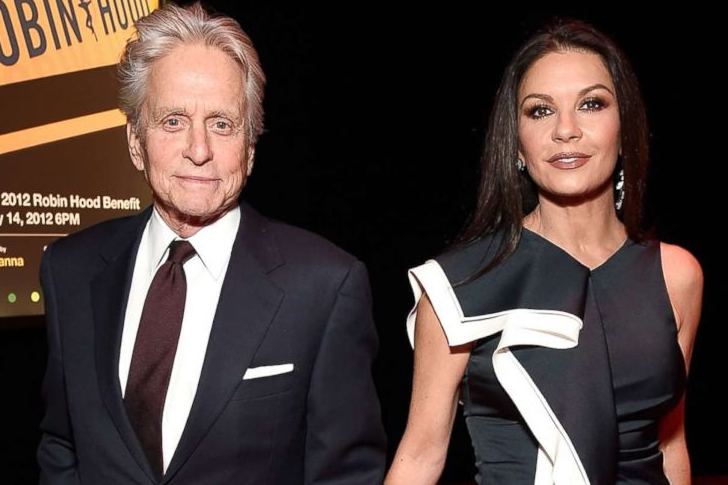 The ravishing Catherine Zeta-Jones rose to fame for her performance in the action film The Mask of Zorro. Douglas admitted that he instantly fell in love with her especially when she was in the iconic red dress in the movie. In August 1996, the actress met Michael Douglas at the Deauville film festival. She knew then that Michael wanted to meet her so she was so nervous because she did not know why. Despite their 22 years age gap, the two had a fantastic relationship and finally got engaged in Aspen where they celebrated New Year's Eve in 1999.
They got married in 2000 in a high-profile ceremony, but what surprised the public was their prenup agreement. Jones wanted about $5 million a year if Douglas cheated on her. The couple also went through rock bottom after both of them battled serious illnesses, but going through 20 years of love and companionship is attainment! Credits to their holding on to each other through thick and thin, even through sickness and health!
Kirk Douglas (Deceased) and Anne Buydens – 65 YEARS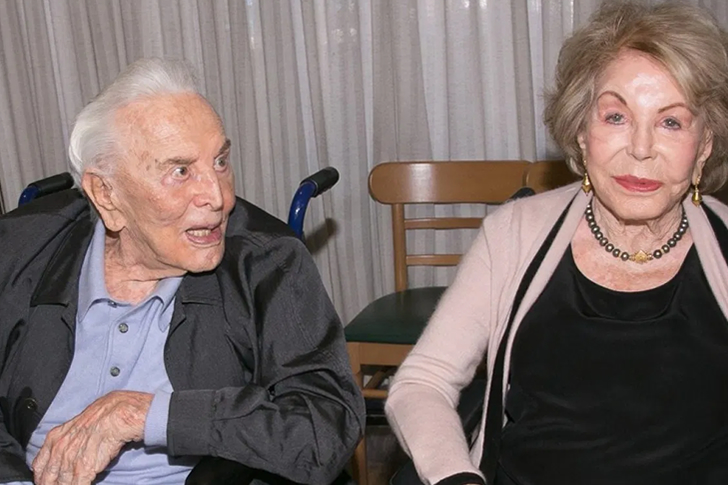 The golden age Hollywood actor Kirk Douglas may be retired in the film industry, but he has never been tired when it comes to love! Douglas is married to actress-producer Anne Buydens, and these two are relationship goals! The two met on the set of his film, Act of Love. Douglas, with all his charisma and self-confidence, asked Anne for a date and she immediately said no. It was a breath of fresh air for the actor as he was not used to being turned down and so he was even more attracted to her.
With his persistence, however, he was able to turn the no into a yes and they started going out. Both are now centenarians and have been married for 65 years, which is indeed inspiring. In 2017, the couple had investments in releasing a book entitled, Kirk and Anne: Letters of Love, Laughter and a Lifetime in Hollywood, which contains their exchange of love letters through their years of love and devotion.
Goldie Hawn and Kurt Russell – 35 YEARS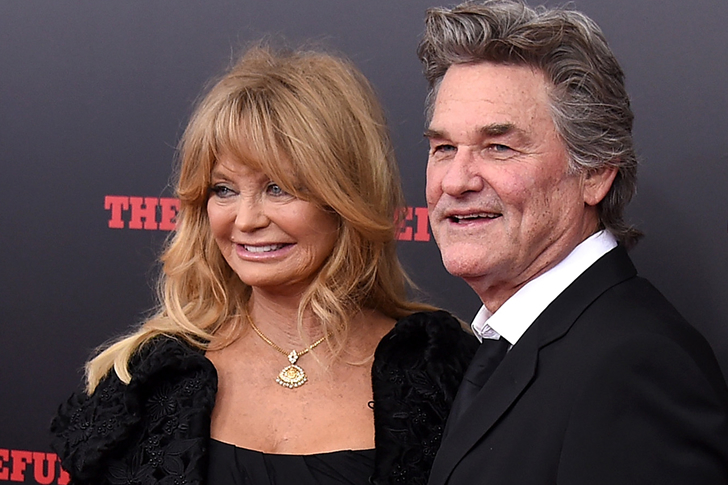 Kurt Russell is a renowned actor who began his career at the age of 12. He starred in several films as well as in the life of actress Goldie Hawn. The couple started their relationship in 1983 and since then, they did not bother getting married. Not getting carried away with the norm of the society, the two remained to be in a relationship and stayed in love with each other without being married and it works for them.
Nobody has the guts to tell them otherwise because they are still happily together until now. They stated that they do not believe in the institution of marriage but only faith in love. After all, reaching 35 years together won't be as exciting if they don't have great intimacy and commitment. They have a son together named Wyatt. Russell and Hawn are known to have several home investments since they have homes and properties in different states.
Michelle Pfeiffer and David E. Kelly – 25 YEARS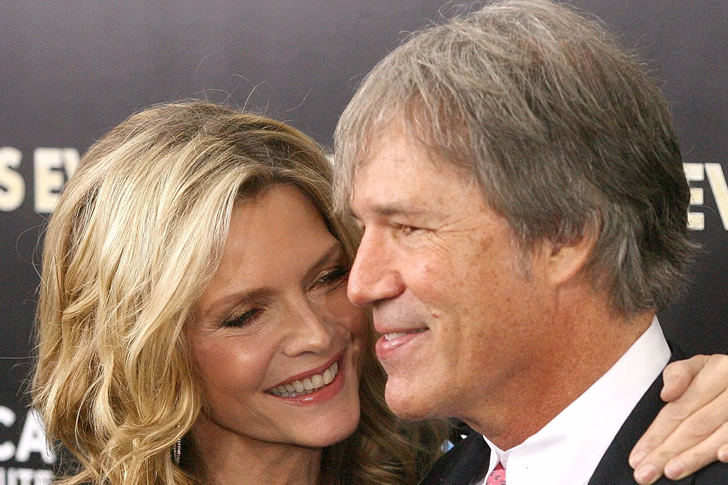 Michelle Pfeiffer rose to stardom after landing lead roles namely Catwoman in Batman Returns and as Elvira Hancock in the crime film Scarface. She is also the real-life leading lady of writer and producer David E. Kelley, who is credited for his TV shows Ally McBeal, Boston Legal, and Chicago Hope. Reports say that the two met when they were set up for a blind date and it was not even the most romantic date as it was just in a bowling alley.
That did not stop them to have a great time and they went on more dates and officially became a couple. They then got married in 1993 and have two children. The couple proved that they are great partners in their personal lives as well as in their careers. Pfeiffer has worked in several of Kelley's TV series including Picket Fences and To Gillian On Her 37th Birthday. Well, that's one great partnership of 25 years, both in marriage and their career!
Denzel and Pauletta Washington – 41 YEARS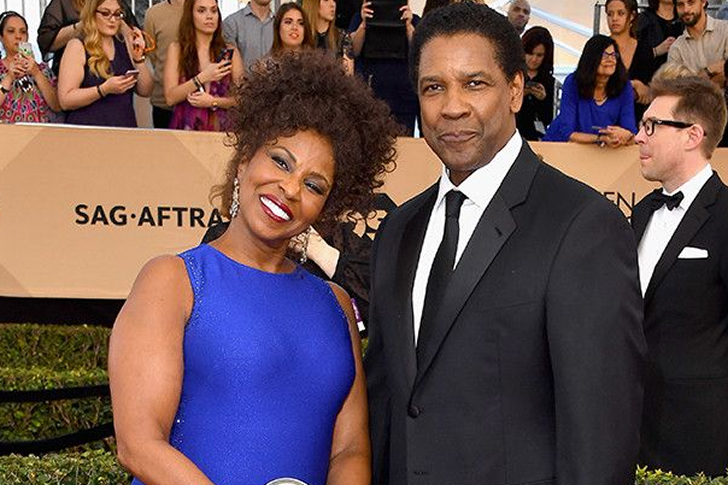 American actor-producer Denzel Washington is a Hollywood legend and has garnered several acting awards. Known for his strong principles and superb talent, he was awarded an honorary doctorate from Fordham University, an honorary Doctorate of Humanities from Morehouse College, and an honorary Doctor of Arts degree from the University of Pennsylvania. The actor always praises his wife, Pauletta Pearson, for her strong support in all his endeavors.
They met in 1977 on the set of the television movie Wilma and they became a couple after a few dates. Denzel said in an interview that he had to ask her three times to marry him before she said yes and said she was worth it. Credits to Mr. Washington for never giving up! The couple has tied the knot in 1983 and has four children. In 1995, they renewed their wedding vows in South Africa. Celebrating 41 years together has been Washington's greatest success!
Jeff Bridges and Susan Geston Bridges – 42 YEARS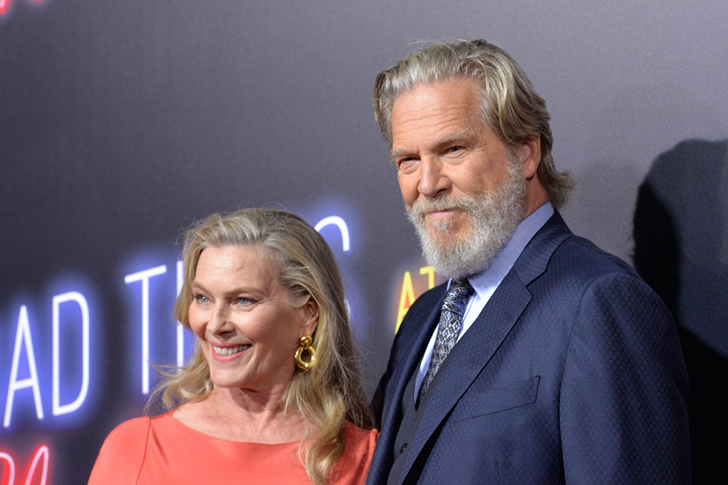 Jeff Bridges comes from a prominent acting family and he never failed to impress us with his prowess as an actor and producer. When he was 28 years old, he met his future wife Susan Geston who worked as a waitress on a ranch while he was filming Rancho Deluxe. From then on, the couple had a budding romance which led to wedlock and the raising of three daughters. What made the couple stand out from the rest was Bridges' supposed indecision of marrying Geston.
That changed, however, when Geston started to live with him in LA. They said that you will know for sure if you want to be with a person if you still like them after you lived with them. For some, this is not true but it was for the couple as they realized how much they value each other and so they made the investment that will last forever. Being happy together for 42 years is credited to Bridges' and Geston's decision of saying yes to a love of a lifetime!
Sam Elliot and Katherin Ross – 35 YEARS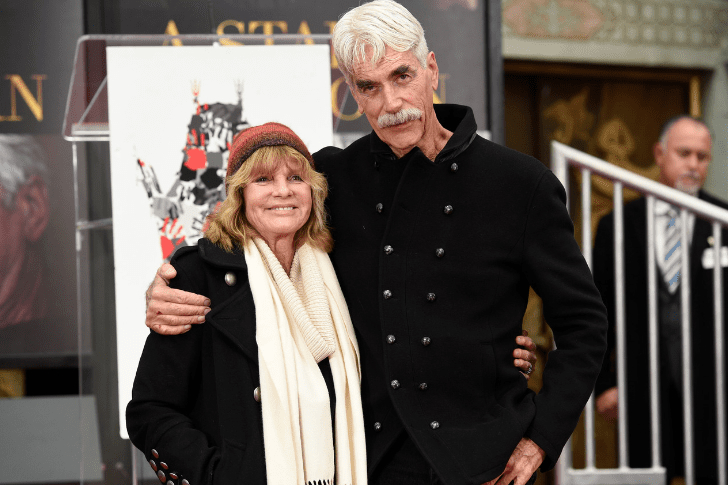 Sam Elliot and Katharine Ross are popular names in the Hollywood scene. The two award-winning actors met in the film Butch Cassidy but never spoke because Elliott only played a minor role. The two went on their separate lives but in 1978, they met again on the set of the horror film The Legacy and that was when they started looking at each other differently—more than just co-stars. They started dating until they were engaged.
They got married in 1984 and gave birth to their daughter named Cleo who is now a musician. It was Ross's fifth marriage and Elliott's first. The family currently lives in Malibu, but Elliott also has a property investment in Oregon. When asked about his marriage, Elliott gave a piece of advice saying, "Marriage is work but it's worth it." We got to give it to him. 35 years of marriage is such a success!
Jerry and Jessica Seinfeld – 20 YEARS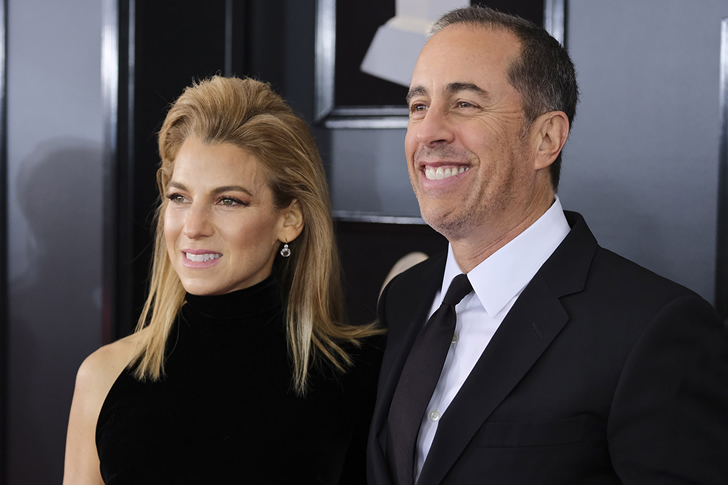 Jerry Seinfeld is the star in the sitcom Seinfeld, where he played a semi-fictionalized version of himself. In 2005, he was dubbed as the "12th Greatest Stand-up Comedian of All Time" by Comedy Central In 1998 and is known as one of the wealthiest comedians of all times. Jerry met then public relations executive Jessica at the Reebok Sports Club and they started dating. Seinfeld popped the question after a few years and she instantly said yes.
They got married in 1999 and a year after, they had a property investment in Long Island which was formerly owned by singer Billy Joel. The Seinfelds have three children that they adore and love to the fullest. Having reached 20 years together, the couple has been vocal that the secret to their relationship is spending quality time with each other amidst their busy schedule. There is nothing more important than being present in each other's lives.
Michael Caine & Shakira Baksh – 47 YEARS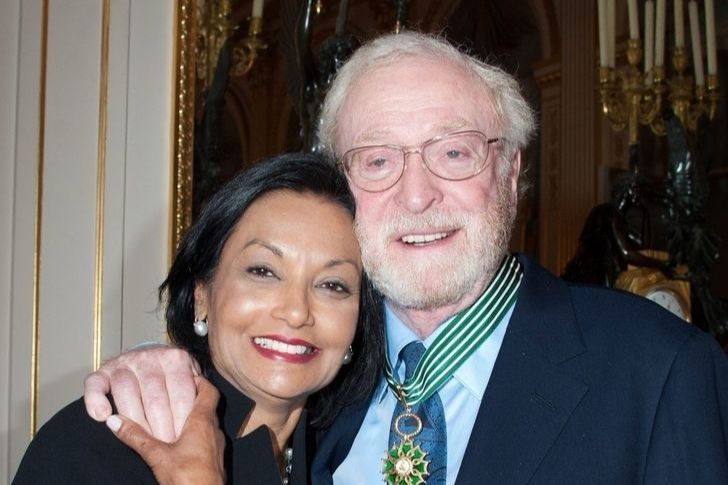 Sir Michael Caine is a famous English actor who is known for his Cockney accent. Over his 60 years of being a celebrity, he has worked on a total of 130 films. If we add all of his films' earnings, the sum would be almost $8 billion by now! Michael has been married to the beautiful Guyanese actress Shakira Baksh-Caine since 1973. They share one child together, who they named Natasha Caine. These two both proved to the world that true love does stand the test of time and that true love exists in Hollywood.
Both in their golden years, the two still seemed very much in love and sweet towards one another, and will probably never need to hire a lawyer. The two had a very romantic meet-up; Michael fell in love with the actress when he saw her do a commercial. He then said to himself that she's the most beautiful woman in the world and he must go wherever she is living.
John Lennon & Yoko Ono – 11 YEARS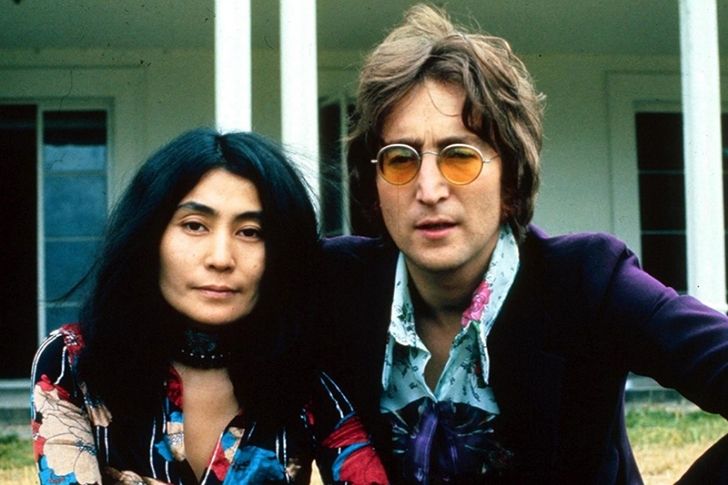 John Lennon is easily one of the most famous people in the world. He is a member of the world's best boy band, none other than The Beatles. John fell in love with Japanese multimedia artist Yoko Ono. She is also a singer-songwriter, filmmaker, and peace activist. Yoko and John were married for 10 happy years. In fact, John was popular for his undying love for his multi-talented and gorgeous wife.
He is always given credit when Hollywood discussions open up about true and rare love. John and Yoko were a controversial couple – no wonder they are officially one of the most popular couples in the world. They had one child together, Sean Ono Lennon. Sean grew up to become a musician just like his dad. His looks are equally divided as he looks like both his mom and dad.
Alex Rodriguez & Jennifer Lopez – 3YEARS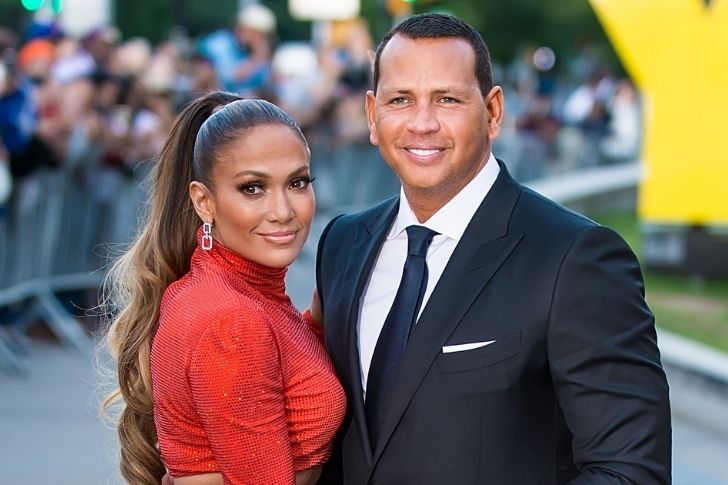 Star athlete Alex Rodriguez confessed that he fell in love with the triple-threat superstar Jennifer Lopez when they first met more than a decade ago. This was during one of his games, to which Jennifer also revealed that she had a Yankees hat on that very same day, even though her family was scattered by teams. Alex has two kids from his previous marriage and Jen has two kids with former husband Marc Anthony. Together, their kids make great friends and Jennifer makes a good inspiration to Alex's children.
He even confessed that Jen loves to style his girls while he picks up Jennifer's twins from school. During her rehearsals for Superbowl, Alex couldn't be more supportive, documenting the journey through videos. Talk about a fairytale couple! They got engaged recently and are now together for 4 years and counting. Jennifer admitted that this is probably her healthiest relationship since they both have so many things in common, but at the same time, they give credit to each other's differences being the spice in the relationship.
Ashton Kutcher & Mila Kunis – 5 YEARS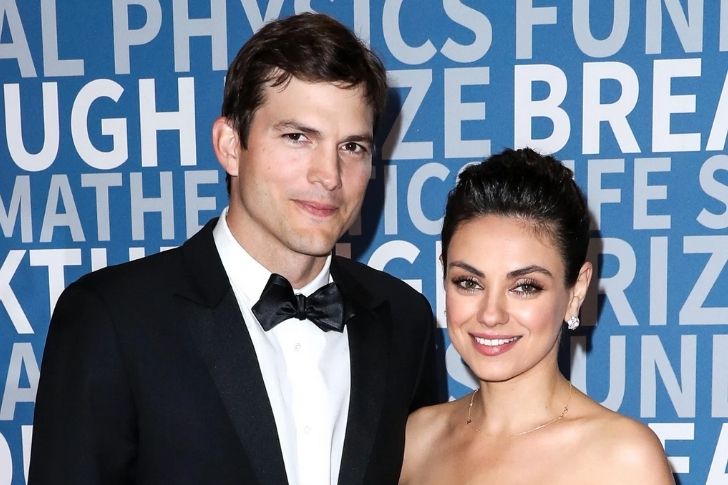 Once upon a time, there was a very handsome man named Ashton Kutcher. He is a comedian, an actor, and a producer. He is wise when it comes to making investments as well as picking the girl of her dreams. He fell in love with his childhood sweetheart and co-star, Mila Kunis. After they took turns in each of their lives, the two finally ended up together. They are now married and have two kids.
The fairytale doesn't end there. Mila and Ashton's marriage for 7 years keeps on going strong. Once, they heard a rumor that they were broken up. Instead of acting out, the two have decided to go on a more sarcastic route. The lovely couple made a video of them talking about how come they haven't been informed about their own split. Talk about the most iconic couple by far!
Billy Crystal & Janice Goldfinger – 53 YEARS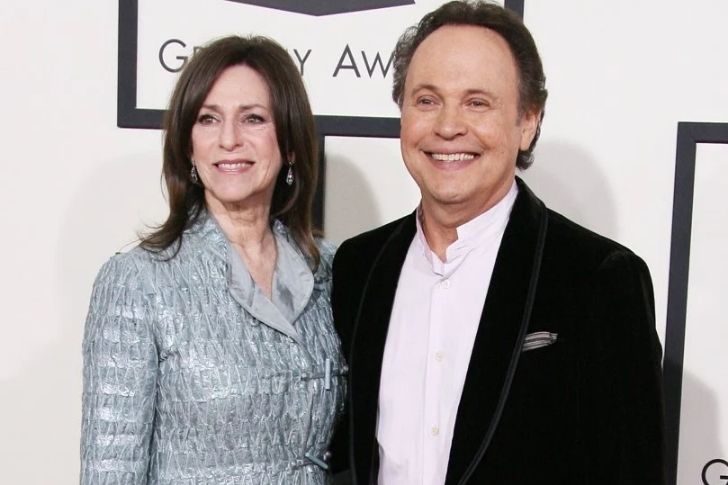 The actor and producer Billy Crystal tied the knot with producer Janice Goldfinger crystal way back in 1970. These two both have a great knack for investments since they have both decided to create roots in the production business. Usually, production is where celebrities end up after they have earned enough or were starting to get tired of being in films. The two shared that together, they laugh a lot.
This is one of the reasons why their relationship is rock solid. They also indicated that it's not true at all when people say teenage romances don't last. The two met when they were both in their teens. It didn't take them long to finally realize that they were made for each other, so they tied the knot, even at a very young age. This couple stood the test of time and their love is concrete proof that celebrity marriages can also last.
Chris Henchy & Brooke Shields – 19 YEARS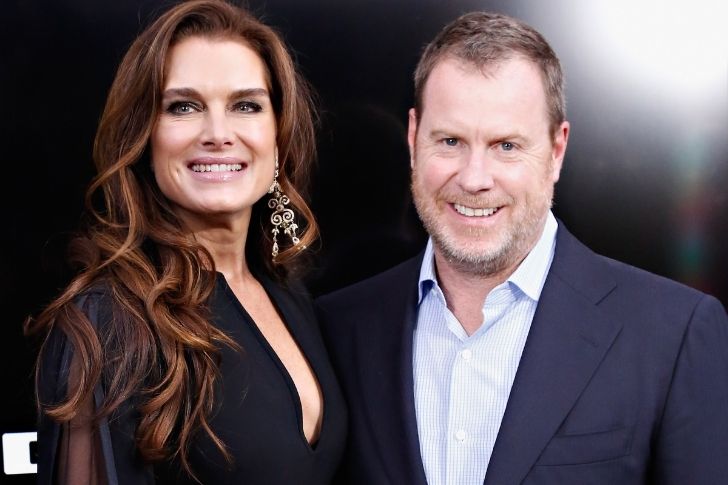 Brooke Shields is unarguably one of the most beautiful women in the world. She became an actress at a very young age of 12. Brooke later became the biggest inspiration for women all over America, particularly because of her brows. She has been dubbed as the goddess of beauty in Hollywood. From the looks of it, we can't agree more. Credits to her perfect genes and DNA, the actress doesn't seem to age at all, still looking the same after all those years.
Producer and filmmaker Chris Henchy is one lucky guy for winning the heart of the actress, but Brooke is one lucky girl to have Chris as her husband, too. The actress said that marrying the love of her life, which took place in 2001, was the best decision she has ever made in her life. The two share two kids together and always look so in love, maintaining a quiet life outside of the spotlight.
Chrissy Teigen & John Legend – 7 YEARS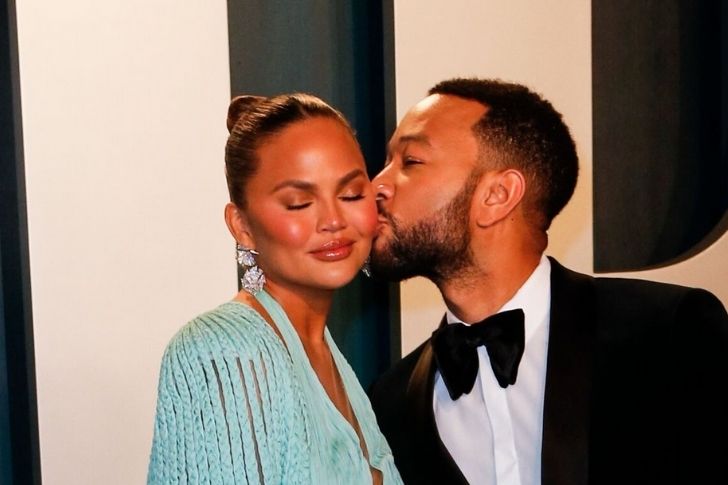 Chrissy Teigen is one of the most controversial female celebrities in this generation. She has an interesting mix of Norwegian and Thai in her. No matter what she does or where she goes, not to mention what she posts on her social media, she always finds herself in the center of every gossip. She is also a great mom to two boys Miles and Luna, whom she shares with her superstar husband, the man who needs no introduction, John Legend. The two met in 2006 during the set of one of John's music videos.
The two have been married since 2013 and are one of the most famous interracial couples in history. This couple symbolizes strength and humor in their home. That's what makes them so iconic. The supermodel also takes some of the credit for her husband's success, saying that she is the reason why John is so inspired. We can't say that it isn't true, even though Chrissy sounded like she was joking when she said it.
Christine Taylor & Ben Stiller – 20 YEARS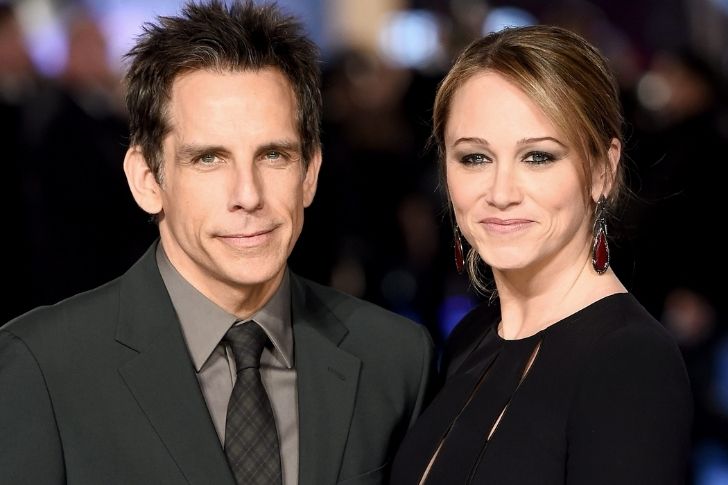 Ben Stiller is easily one of the funniest guys who ever appeared on our screens. He knows just how to make us all laugh, whether we are in the mood or not. No wonder at one point in his career, he reached an inevitable amount of fame and success. Aside from acting, he also produces and has made investments in the business world. For 11 years, the comedian has been married to the beautiful actress and model, Christine Taylor.
They met way back in 1999 and the actor revealed that by the time he laid eyes on her, he knew she was the one. The couple shares two kids together who have now both grown up. We might have seen them before during one of their dad's red carpet events when they were still such cute babies. We're glad that Ben always brings his family to the carpet whenever has the chance.
Christopher And Georgianne Walken – 51 YEARS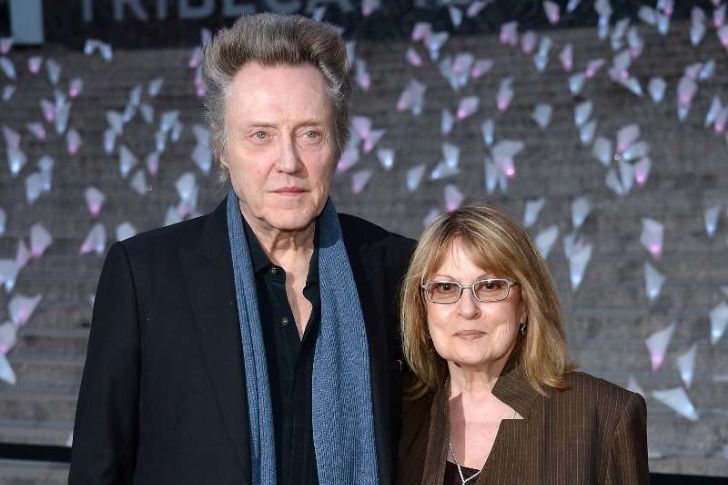 Christopher Walken and Georgianne Walken have been married since 1969. The couple is given credit for being able to find true and lasting love in Hollywood. They have shown us the kind of love which is not only lasting but also pure, genuine. Most of all, they are able to be supportive of one other. An actor and a casting director seem like a perfect fit. Christopher is a prominent award-winning actor.
He has appeared in more than 100 films in his entire career. He is known for his unique style in acting which is usually referred to as mysterious. He also had the most unique roles in a number of his films. On the other hand, Georgianne was a renowned filmmaker and director. As a celebrity couple, they sure are highly respected. Their relationship is a rare sight in the industry, which is why it has served as an inspiration to so many people.
Billy Dee Williams And Teruko Nakagami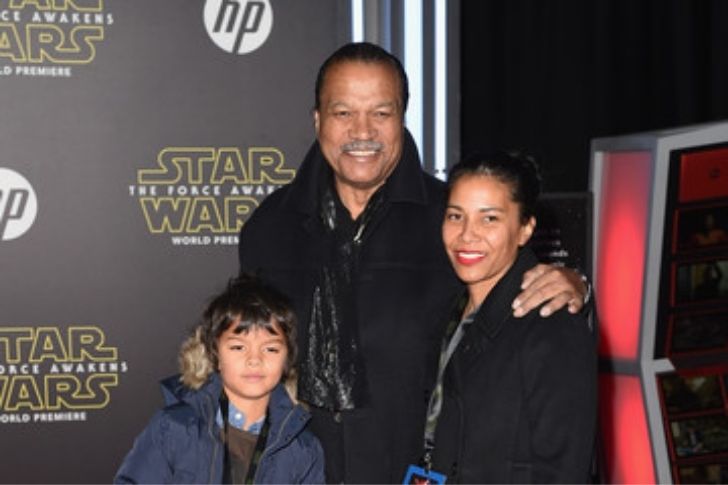 Billy Dee Williams is a huge success when it comes to the field of his chosen career – entertainment. Credits to his great acting skills, natural charm, and amazing voice, the singer and actor remain an icon even to today's generation. He has been married to the beautiful Teruko Nakagami since 1972. Together, they make a perfect pair, and they are also another pair on this list who is an interracial couple.
They serve as an inspiration to so many people around the world. Teruko is Asian who has Japanese and Montserratian blood, which is why her looks are beyond exotic. All of her angles are intricate in a positive way – no wonder Billy Dee just couldn't help but fall head over heels over this multicultural beauty. They have one child together, and that child is now all grown up and a manager of a Los Angeles art gallery.
David Bowie And Iman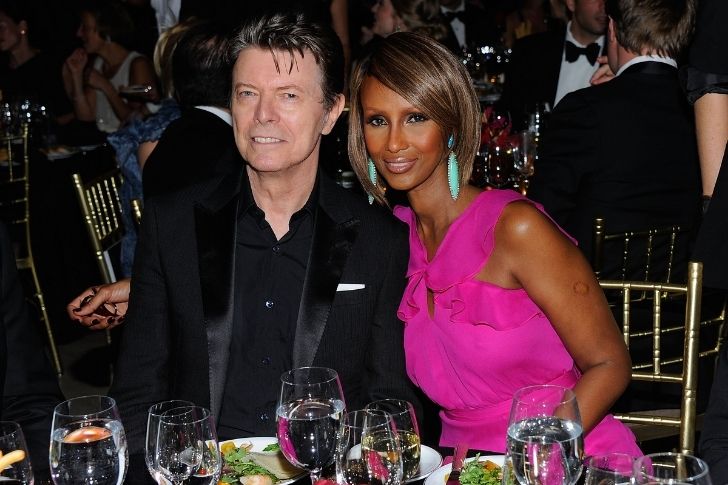 David Bowie was one of the most legendary artists and musicians of all time. Credits to his style, which was never seen before on television or from any individual who produced music before him, he has reached the highest point of fame. The British songwriter was married to Iman Abdulmajid, a very beautiful Somalian-American supermodel. The two met at a party in 1990 and the rest was history. Their love was enduring, and the two have been married for 25 years.
They celebrated their silver wedding anniversary and their love for each other remained strong. Iman has been the face of so many designer brands and houses such as Versace, Klein, Saint Laurent, and more. She is also a philanthropist, which shows just what kind of a woman she is. She loves helping people and is naturally kind. This, for sure, is one of the reasons why David didn't want to let her go and placed a ring on her finger when the opportunity arose.
David Duchovny And Téa Leoni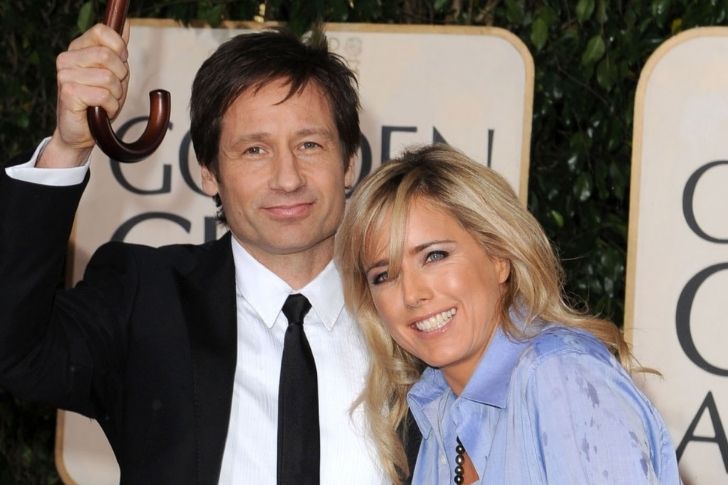 David Duchovny was one of the most in-demand actors during his time. Credits to the fame of his long-running TV series, The X-Files, David reached an inevitable height of fame. Not so long after, he landed roles in films and projects left and right. In fact, the series even got a movie version. David met actress Téa Leoni way back in the '90s.
The beautiful blonde gained the attraction of the actor, who wanted to go out with her, but she had to stop herself from saying yes right away. According to Téa, famous people like him could be in trouble. Turned out she was wrong since David was able to prove his love in the eight weeks he courted her. After that, the two didn't want to wait any longer and tied the knot in 1997. Now, they have two children together.
Jessica Alba And Cash Warren – 12 YEARS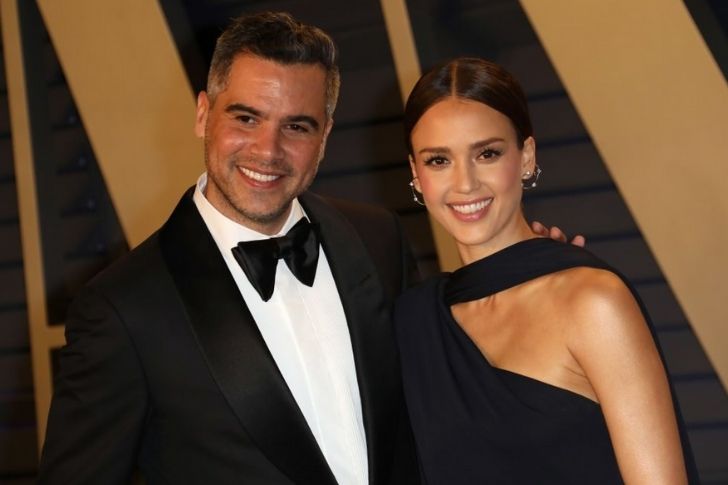 Jessica Alba became a huge name in the Hollywood film industry at a very early age. She was the hype of the early 2000s. She even won several awards based on people's, kids', and teens' votes. She later decided to make investments in a different field. She didn't give up on acting since she just wanted to start a business with her husband, the handsome and kind Cash Warren. Cash is also an entrepreneur, and together, they started a business in 2008.
As a couple, they have one of the highest incomes when it comes to celebrity couples who went into business. Aside from their success in business, these two were even generous enough to share some common tips on how their marriage lasted for more than a decade now – and counting. Fun fact: the two are also both mixed races; Cash is African American and Alba has her Latina and Hispanic roots.
Dolly Parton And Carl Dean – 54 YEARS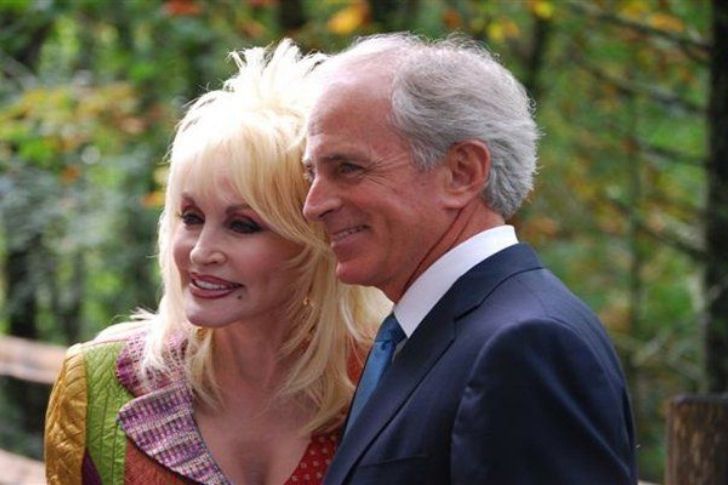 The queen of country music, superstar, fashion icon, and legend, Dolly Parton has very exquisite taste when it comes to style. Everything in life has style – from music to hobbies and friends to clothes. She also knows how to make some great investments since she entered the world of entrepreneurship in the middle of her career. She is married to her high school sweetheart Carl Dean. The two met way before Dolly was famous.
Carl was the one who helped her reach the stars and become the person that she is now. The superstar said that she couldn't have done it without her husband by her side. Since they tied the knot in 1966, they have been inseparable ever since. If we really want a model couple in Hollywood who showed the world that the spotlight can't break every relationship, all we have to do is look at Dolly and Carl and their 57-year love story.
Don Cheadle And Brigid Coulter – 28 YEARS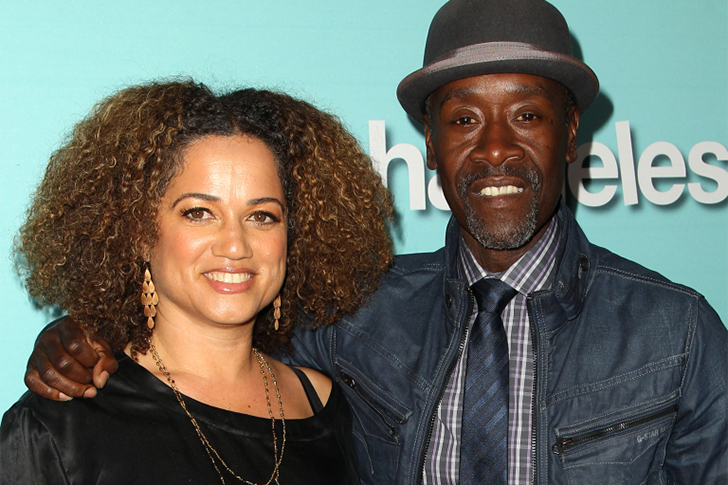 Credits to Ironman, award-winning and constantly award-nominated actor Don Cheadle will always be a very familiar face to us all. This is because he is not only famous and successful in the show business industry, but he also knows just what projects and roles to accept – the iconic ones. In short, Don knows just which films to work on, a skill that would also come in handy when making investments.
Don and beautiful producer Brigid Coulter have been partners since 1992. They share two kids together and had each other's backs for an impressive period of time. It's an unexpected relationship for someone who constantly works on blockbuster – not that all A-listers have failed marriages. Maybe Don is used to the media and knows just exactly what the spotlight can do, so he has found ways of keeping his family safe and out of it.
Chuck Norris And Gina Kelly – 22 YEARS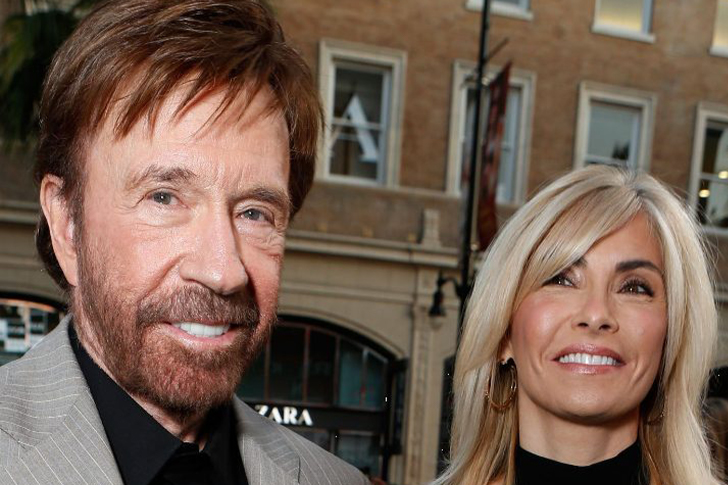 Chuck Norris is a famous American actor and filmmaker who rose to fame due to his keen talent in martial arts and his unbelievable stunts. Among his most successful films are Missing in Action, Delta Force, and Code of Silence. As his filming career spikes, increasing his net worth and investment money, his relationship was not far from being successful, too. Chuck met Gena O'Kelley in the late '90s at a restaurant when he was on a date with somebody else. At that time, Gena was a professional model who walked on the runway for a living.
They first started as friends then turned into lovers. The couple got married in 1998 despite their age difference, which doesn't really matter to them. They welcomed their twins, Dakota Alan and Danielle, born in 2001. In two decades of being together, Chuck and Gena went through several trials in their marriage, which only made it stronger. One of which is when Gene got poisoned and nearly lost her life due to a medical procedure. As a result, Chuck decided to quit filming and focus on his family.
Barbara Eden And Jon Eicholtz – 29 YEARS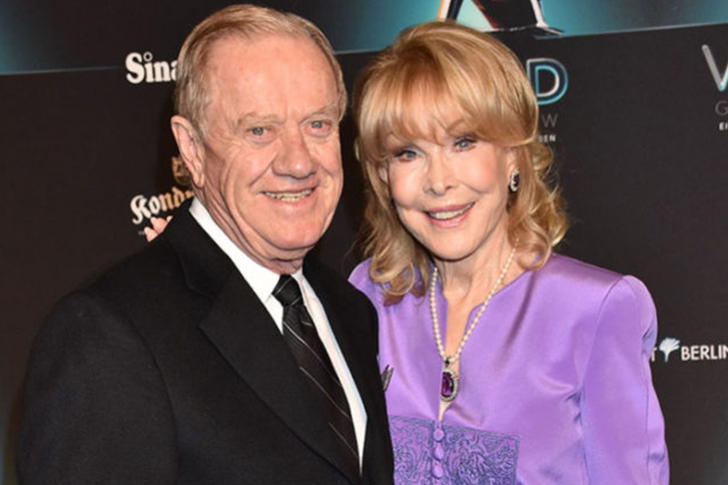 Barbara Eden has been on the screens since the 1950s, but she never considered retiring as she loves her work so much. As work has been her constant companion throughout her ups and downs in life, she felt lucky to finally found the person that will be with her for the rest of her life – Jon Eicholtz. Barbara had to seek help from lawyers twice for the dissolution of two marriages before she met Jon. Jon is an architect, who just like her, is also passionate about his work.
The two got married in 1991, and until now, the couple is inseparable. Barbara shared that the key to their lasting marriage is that they don't work in the same industry. Likewise, they make an effort to understand each other from their point of view. Although the couple does not have kids, they have experienced what it is like to be parents. Barabara has a son, Matthew Ansara, from her previous marriage with Michael Ansara. Unfortunately, Matthew departed in 2001, which left Barbara devastated.
Barbi Benton And George Gradow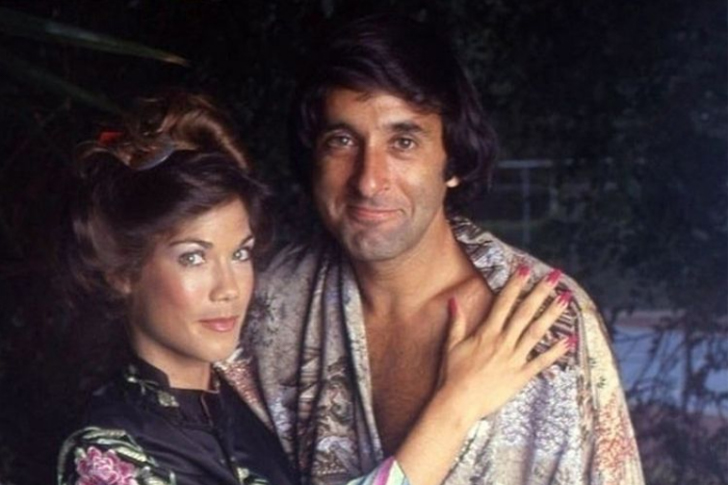 From being a model to a recording star, Barbi Benton is one talented personality who has a lot to offer to the entertainment industry. Despite her popularity, beauty, and blossoming career, she chose to retire in 1980 to focus on her family with George Gradow. Barbi was a famous figure due to her relationship with Hugh Hefner, the man behind the iconic magazine and brand with a bunny logo. In 1976, after ending her relationship with Hugh, she met George through a friend.
At first, they went out as friends, and later, their relationship developed into lovers. They got married in 1976 and welcomed their son, Alexander, in 1986, followed by their daughter, Ariana, in 1988. The couple is known to have a very private life as Barbie is no longer under the spotlight and George is working as a real estate developer. However, their marriage was heavily tested when George needed to hire an attorney and face his legal charges. Thankfully, their marriage withstood this trial and remains strong until today.
Steve Harvey And Marjorie Harvey – 13 YEARS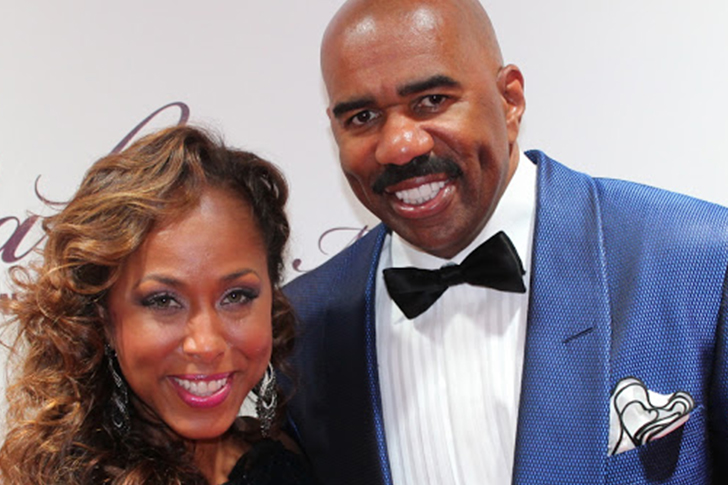 The third time's a charm for Steve Harvey, who finds love again after meeting Marjorie Harvey. The couple has a meet-cute story that happened back in 1990, a decade and more before they married. One night, sometime in 1990, Steve was performing a stand-up comedy in a bar. Almost halfway through the show, Marjorie walked into the room and caught Steve's attention.
Marjorie thought that he was going to play his comedy stints on her for being late, but Steve just stood blank and suddenly uttered the words "I don't know who she is, but I am going to marry her someday." Although Harvey didn't really make a move on her or called her after that show, they eventually got together after 15 years. The two have been married and contacted their lawyers for marriage dissolution for their previous marriages before landing in each other's arms. They got married in 2007 and led a wonderful life together despite experiencing several issues.
Harry Connick Jr. And Jill Goodacre – 26 YEARS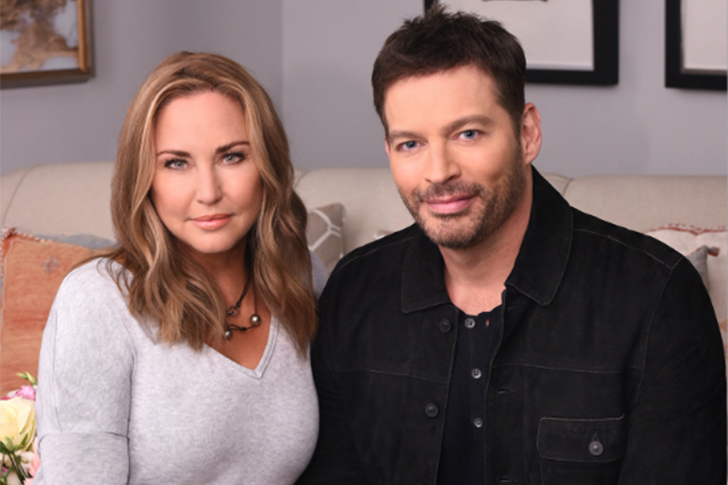 It has been 26 years since Harry Connick Jr. and Jill Goodacre got married, but Harry's admiration and affection for Jill are similar to when they just started dating. For him, Jill is still the most beautiful person he has ever seen. Harry is a multi-talented American TV personality who rose to fame in the late '70s for several hit songs to his credit. Likewise, Jill is at the peak of her career at that time.
She is one of the very first models of Victoria's Secret who made the brand known worldwide. She appears in the catalog of the lingerie brand together with Stephanie Seymour and Frederique. The two met at an event in 1990, and they fell in love instantly. The two are blessed with three beautiful daughters. Like any other couple, the two experienced trials in their marriage, which seems to have made their relationship even stronger.
Kevin Costner And Christine Baumgartner – 16 YEARS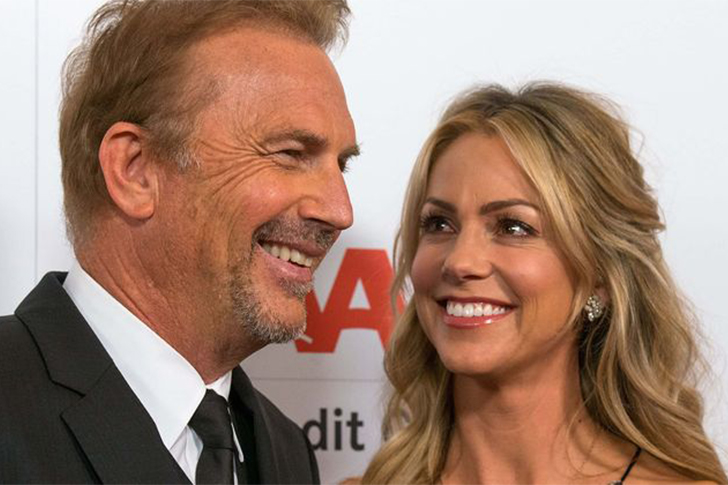 Kevin Costner and Christine Baumgartner might have a rough start in their relationship due to several contradicting factors and beliefs in life. Despite the odds, their love for each other is what made the impossible possible. Kevin Costner was already an accomplished man when he met Christine Baumgartner in 1998. In his late 40s, with several films to his credit, and four children from previous relationships – there is nothing he could ask for but a companion.
Christine then was near her 30s and at the peak of her life. They dated starting 2000 and took a break from their relationship after knowing that they have different goals in marriage. Not too long until they get back together and start arranging their marriage. In 2004, they said their 'I dos' and had three kids afterward. After 16 years, their marriage is still unfazed and steady.
John Corbett And Bo Derek – 18 YEARS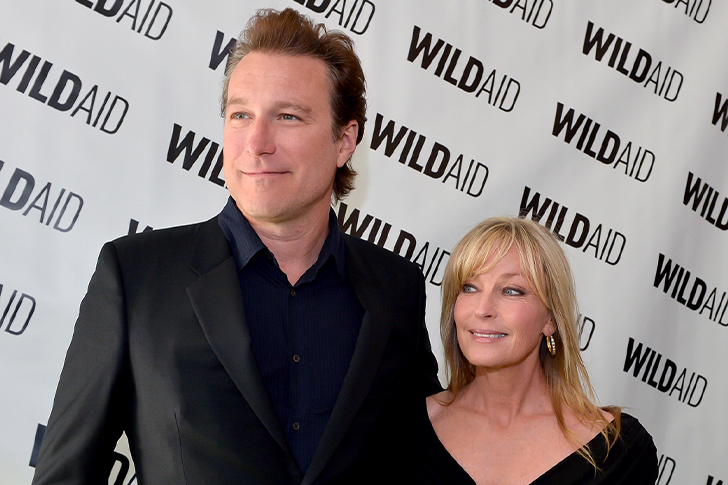 John Corbett and Bo Derek have been together since 2002, and after almost two decades, the couple is still far from marriage. Despite not being legally bonded, their relationship is steady and almost the same as any married couple. Bo is a famous American actress in the '80s. Among famed movies to her credit are Tarzan, The Ape Man in 1981, and Bolero in 1984. She is considered one of the desirable actresses in her era and often the muse of her director then-husband, John Derek.
John is also an actor, who is best known for his character in Sex and the City and the film My Big Fat Greek Wedding. The two met courtesy of John's friend, who set them up to find him a date for a red carpet event back in 2002. Sparks flew instantly, and the rest is history. John shares that the secret to their lasting relationship is to enjoy being together. He also jokes that the reason they do not get married is that marriage often leads to falling apart.
Johnny Cash And June Carter Cash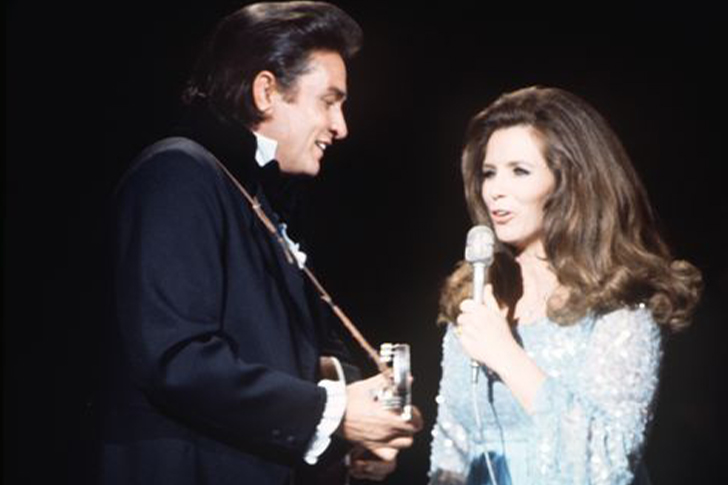 Johnny Cash and June Carter Cash are two icons in the American music industry. The husband and wife tandem often collaborates in music and tours. More than that, their marriage has become the center of attention. The couple pictures an everlasting love as they have won all trials that came their way in 34 years of marriage. June came from a family of famous singers with a decent financial status and investments. She met Johnny, a budding musician, at the backstage of a concert sometime in the 1960s.
Started as a music tandem, they eventually developed feelings for each other. Johnny and June got married in 1968 after closely working together for years. Throughout their marriage, Johnny had been in trouble several times, causing distress in their marriage. Despite all of it, June stayed with him and helped him get through it. The couple has been inseparable ever since and now has a son, John Carter Cash.
Jon Bon Jovi And Dorothea Hurley – 31 YEARS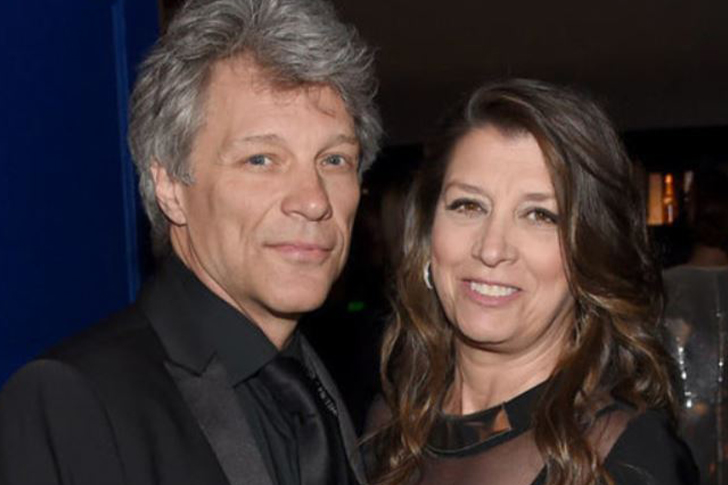 Jon Bon Jovi is one rockstar who goes against the stereotype. Despite huge crowds and followers, Jon has his eyes and heart to only one woman, and that is Dorothea Hurley, his high school sweetheart. Their love story is not very extraordinary, but how they managed to stay together is what makes it special. Jon and Dorothea met back in their teenage years in high school. Initially, Dorothea is dating Jon's friend, but they got close eventually, and things got cozy when Dorothea became single.
They began dating when they reached their 20s, and in 1989, the two eloped in Las Vegas. Dorothea lives a private life despite being married to one of the hottest rock stars in the '90s. They raised four children together and have a happy family life despite Jon always being away on tours. He credits Dorothea for filling in for him, and likewise, he makes sure to be there for them as much as he could. Now the couple is celebrating their 30th year of marriage.
Joy And Regis Philbin – 50 YEARS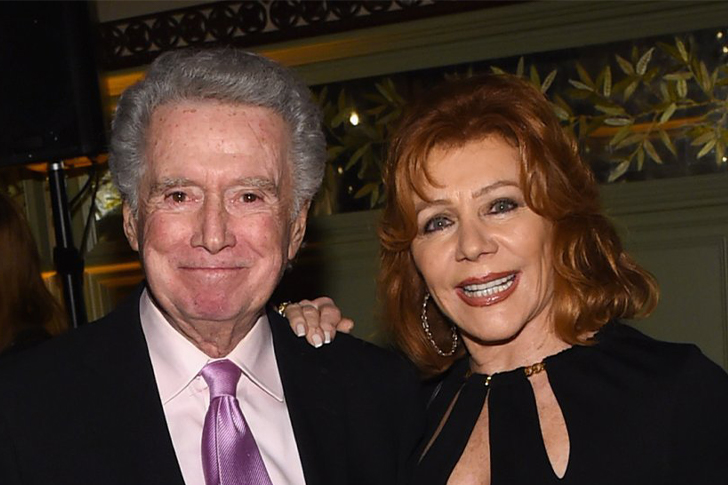 Regis Philbin is a popular TV personality and host. He is named as the hardest working man in the industry for having the most number of hours on screen. He hosted Who Wants To Be a Millionaire, Live! With Regis and Kelly, and America's Got Talent Season 1. Beyond his success in his career, he also has a successful marriage with Joy Philbin. Known as Joy Senese before her marriage with Regis, she also works in the entertainment industry.
Joy and Regis met in 1967 when he onboarded The Joey Bishop Show, where Joy works as an assistant. Their relationship blossomed and got married in 1970. They welcomed their first daughter in 1973 and the second in 1974. Fifty years after, the couple is still together, loving each other tirelessly and enjoying the fruits of their investments. Sadly, Regis passed away unexpectedly in July 2020, just about a month before his 88th birthday.
Judd Apatow And Leslie Mann – 23 YEARS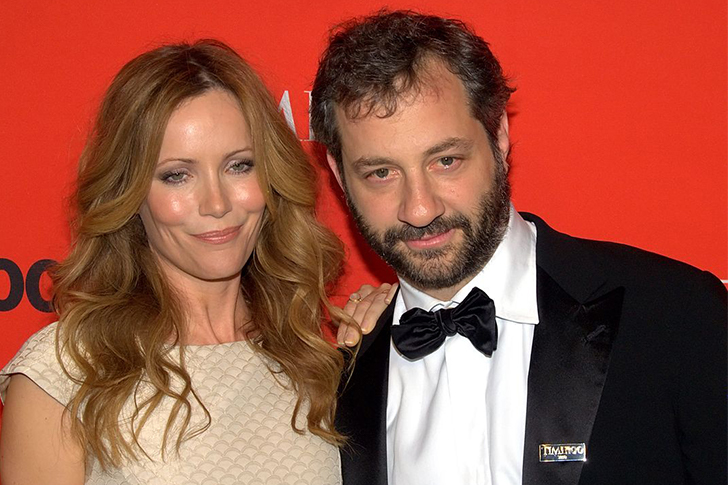 The comedy couple Judd Apatow and Leslie Mann deserve an award for their lasting marriage. Almost 24 years and two daughters together, there is no sign of calling quits for them now. Judd met Leslie during a casting call for a movie. He said that it was love at first sight and decided to pursue her. The thing is, Leslie is not into him as she is attracted to somebody else. Judd persisted and asked her out until she said yes. After dating for years, the two got hitched in 1997. Years later, their daughters Maude came, followed by Iris.
If you're curious, Judd shares the secret to their wonderful marriage. He credits their arguments in keeping their married life interesting. Likewise, it helps them understand each other even more. Even though the couple has worked in many films, Judd still feels uncomfortable whenever Leslie does an intimate scene with co-actors. Not that he is unprofessional, it is just that he is very much in love and wants his wife all to himself.
Robert Downey Jr. And Susan Levin – 15 YEARS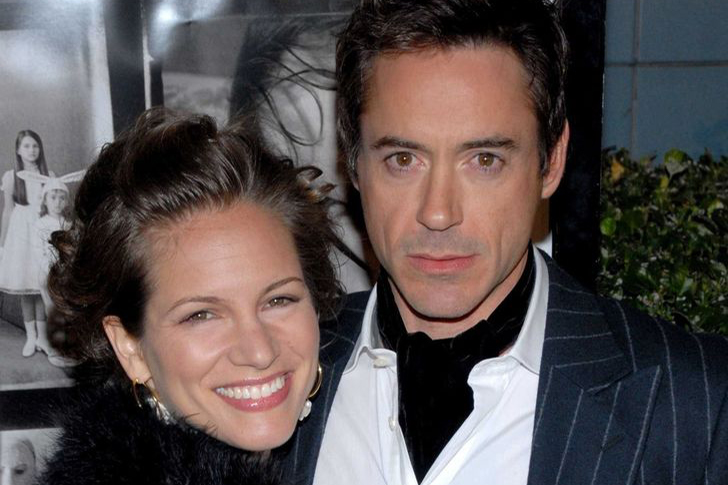 Love can truly change everything. Susan Levin is proof of such when she came into the life of Robert Downey Jr., who has a rough and troubled past. Now, Robert is among the highest-paid actors in Hollywood and had a wonderful 16 years of marriage with Susan Levin – and counting, of course. In 2002, Robert and Susan met on the set of Gothika. Robert, at that time, was recovering and trying to stay sober. It was not an instant attraction for both of them as Susan thought of him as strange and weird.
One night, Robert asked her out to grab dinner with him. After a few more friendly dates, they realized that they were dating. Soon enough, Susan saw the dark side of Robert, but instead of running away, she stayed and helped him. As for Robert, he was moved by Susan's affection for him and made a decision to never touch a substance ever again. Moreover, he credits Susan to his boomed career as she is the one who helped him land roles. As such, the couple got married in 2005 and lived happily with their two kids.
Kate Capshaw And Steven Spielberg – 29 YEARS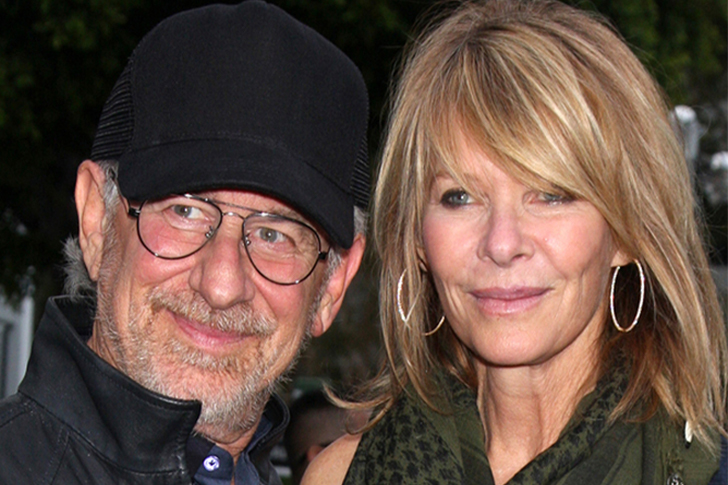 Kate Capshaw and Steven Spielberg might have a rough start of a relationship full of scrutiny from spectators, but they proved that their love is for a lifetime. Kate and Steven met on the set of Indiana Jones: Temple of Doom in 1984. During that time, Steven was still married to another actress, but they were already meeting with their respective lawyers since they were about to part ways. Apparently, most of the people viewed their relationship as inappropriate and cast stones at them.
Despite it all, the couple remained true to their feelings and pursued their relationship until they got married in 1991. The couple has three kids together, not including their children from their previous marriage and two adopted kids. As Steven emerges successful in film making, Kate decides to leave the spotlight and focus on their children. Through the years, the couple has weathered all kinds of storms, including those of their children. Now, they celebrate three decades of being together.
Adriano Celentano And Claudia Mori – 56 YEARS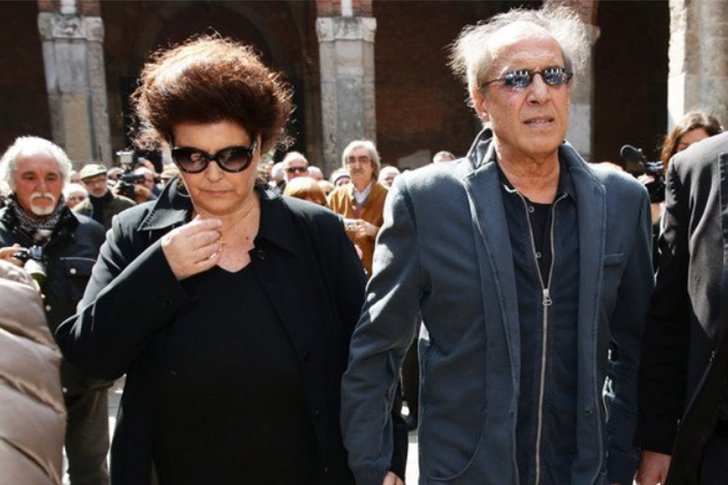 Making a living in front of the camera or doing business in the entertainment industry opens many opportunities and chances. Likewise, having a relationship covered by the media entails difficulty and a lot of work to keep together. Among the high-profile relationships who survived the limelight are the Italian actors Adriano Celentano and Claudia Mori. The couple has been together since 1964 and is celebrating more than five decades of togetherness of love, trials, and wins.
Adriano is a famous personality in the entertainment business. He is named as the innovator of Italian music and has penned several songs for other artists. His wife of more than 50 years is Claudia Mori, who he met while filming a movie. Being one of the hottest celebrities during their time, they constantly appear in tabloids. As they seem to suffer from too much attention, they decided to wed privately in the wee hours of the day. Adriano was a ladies' man, and that caused them to fight, even almost ending their marriage. Eventually, their love for each other has won all adversity and remained married to this day. Now, the couple is enjoying the fruits of their investments and spends time with their grandchildren.
Kym Johnson And Robert Herjavec – 5 YEARS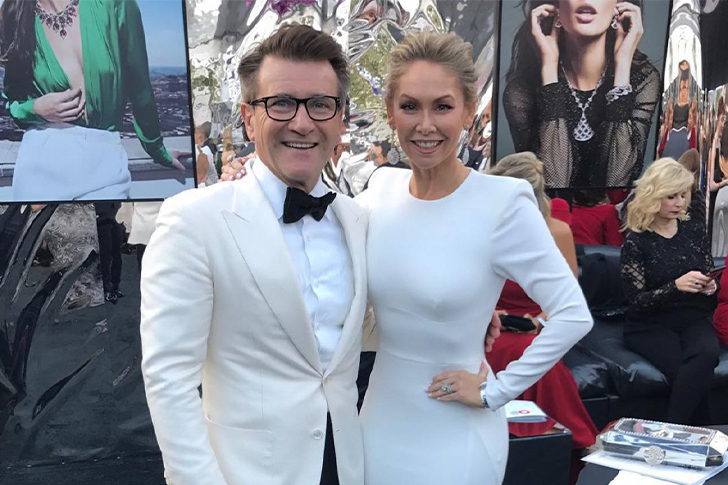 Kym Johnson Herjavec and Robert Herjavec's romantic tale could not be sweeter from ballroom stage to real life. Kym and Robert were partners during season 20 of ABC's Dancing With the Stars. He had a difficult time concealing his feelings for the dancing pro at the time. The gorgeous hunk and the talented dancer formed a close bond both on and off the dance floor after being paired up.
She was shocked when the Shark Tank judge took his love to a greater degree, and he surprised her by gathering all of her loved ones to celebrate the occasion. We're sure this couple is in it for the longer term after their lavish Beverly Hills wedding in August 2016 and the birth of their twins, Hudson and Haven. While many real-life plot lines have blossomed due to the famous reality television show, few have been as intense as Robert and Kym's, and their love for one another is contagious.
LeBron James And Savannah Brinson – 7 YEARS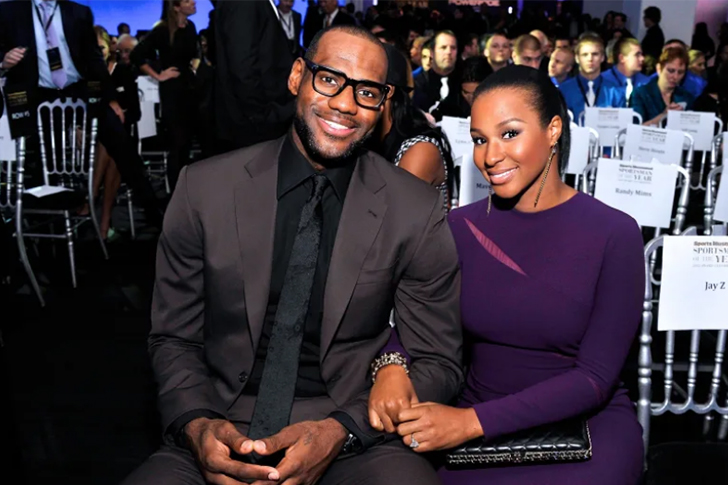 For NBA superstar LeBron James, the term "behind every successful man is a woman" is real. He may have marked his name in sports history with his abilities and perseverance, but his wife, Savannah Brinson, is the reason he is who he is. Looking back to how they first met, Savannah was a cheerleader and softball player for a rival university at the time, while James was a budding basketball and football star at St. Vincent-St. Mary High School in Akron, Ohio. She knew there was something unique, and there is no turning back after that.
James started his NBA career with the Cleveland Cavaliers when the couple was about to have their first child. Finally, in 2011, the NBA star decided it was time for his girlfriend to take the next degree in their relationship and marry him. Now together with their three kids, LeBron has continued to grow in popularity. One thing he can never neglect is how his wife stood by his side through all of his triumphs and setbacks.
Maggie Gyllenhaal And Peter Sarsgaard – 11 YEARS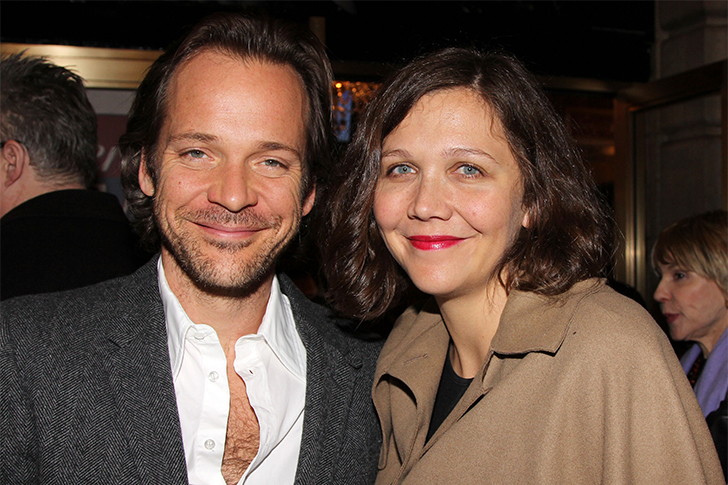 In the world where Hollywood couples captivate and mesmerize us, Maggie Gyllenhaal and Peter Sarsgaard are one of them. Maggie has established herself as a versatile, articulate actress in independent films in just a few years. She provided a new face of young Hollywood at the millennium's turn with her queer style and passion. After establishing a career that included memorable roles in films including Happy Endings and The Dark Knight, Maggie soared to a new degree after her Oscar-nominated role in Crazy Heart. Speaking of her husband, Peter made a name for himself by slipping into demanding and often downright tricky roles that most actors would shy away from.
He effortlessly transitioned between films like Flightplan and Knight & Day. Maggie fell in love with Peter, a friend of her actor brother Jake Gyllenhaal when she encountered him in 2002. The couple announced their engagement in April 2006 and got married two years after. They live in Brooklyn with their two daughters Ramona and Gloria. The married couple demonstrated that their love was still going strong by remaining by each other's side.
Mark Harmon And Pam Dawber – 33 YEARS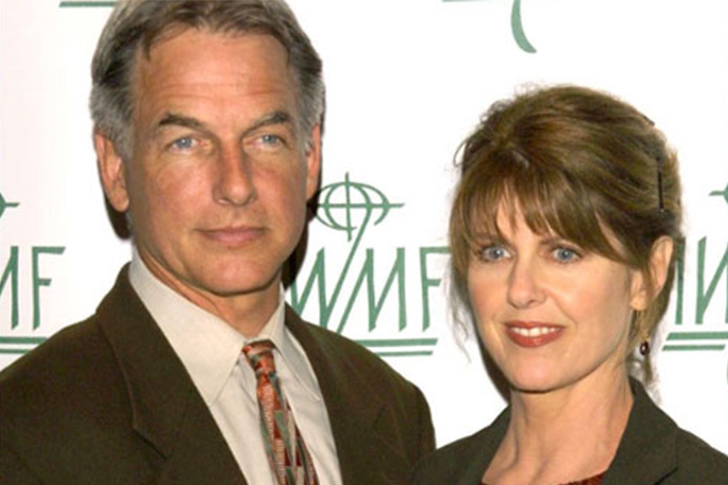 It's nice to see a celebrity couple who remains committed to their relationship. Mark Harmon, the star of NCIS, has been married to actress Pam Dawber for more than three decades. That isn't something you hear very much in Hollywood. Mark and Pam met through a familiar friend and started dating in 1986, the same year he was labeled the "Sexiest Man Alive" by PEOPLE magazine. Pam rose to a degree of fame with the series Mork & Mindy and starred in My Sister Sam.
The pair wed in a small ceremony in 1987, and the rest is history, as they say. Pam decided to put her acting career on the line to devote her time and energy to raising their two sons. They were able to manage a somewhat private life and happy marriage without the peering eyes and ears of the press. We wish the couple would share a few more heartwarming stories like these with us to gush over, but we understand their desire to keep it all to themselves.
Maya Rudolph And Paul Thomas Anderson – 19 YEARS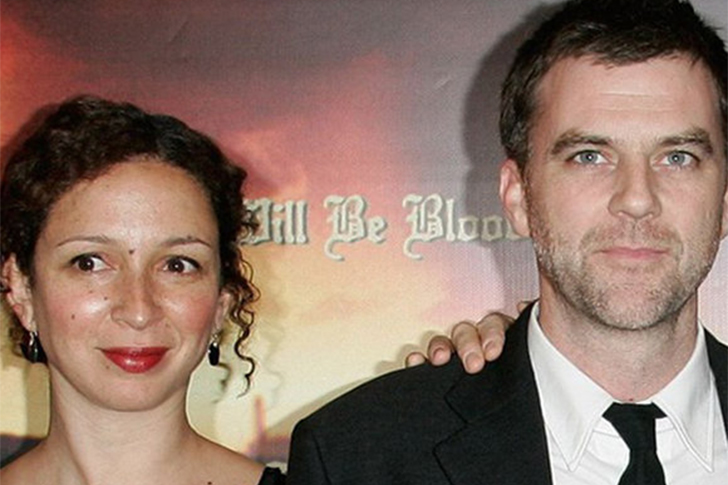 One of Hollywood's most elegant power couples is Maya Rudolph and Paul Thomas Anderson. They're so subtle that it's easy to forget that the duo has been dating since 2001 but has never married. Although they keep mum on how their love story began, Paul and Maya could have already met in 2000. They could have possibly bumped into each other backstage on Saturday Night Live.
However, it was only when Maya reappeared two years later at a Q&A for Paul's film Punch-Drunk Love that they officially met. The two kept their relationship and personal lives so private that even paparazzi seldom spot them. Despite this, few clues have been dropped pointing to genuine love and a happy couple. What keeps the sparks alive after nearly two decades? They seem to have found complete contentment in their lives together as a couple after 19 years, four children, and notable career investments.
Melissa Mccarthy And Ben Falcone – 15 YEARS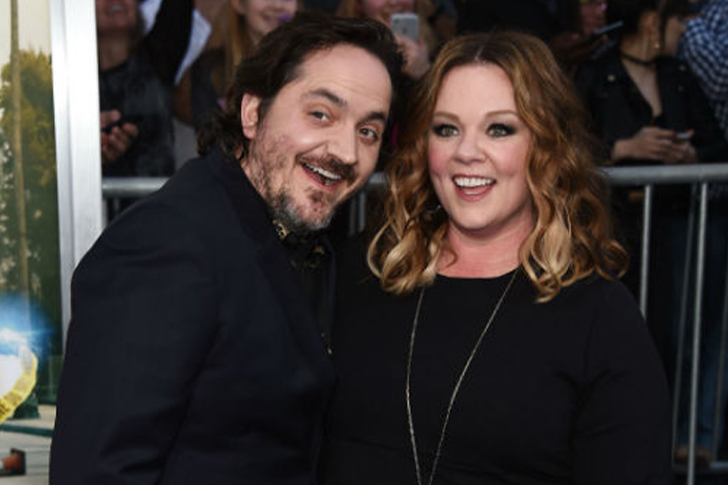 Melissa McCarthy describes relationship goals with her partner, comedian Ben Falcone. Since before the millennium, they've been together showcasing how it's done to the rest of us. Who doesn't like a good origin story? Melissa and Ben met at the Groundlings in Los Angeles in 1998 while taking an improv comedy workshop. Writing their first comedy skit brought them closer together, which resulted in a close friendship that has lasted to this day. The two also had more on-screen interactions, such as in Bridesmaids, the film that catapulted Melissa to A-list stardom.
They've been together since they met in 1998, but they didn't marry until seven years later. They soon welcome two children, but that did not stop the power duo from writing and acting together. Even with their degree of fame and wealth on their side, Melissa and Ben aren't prone to doing simple couple stuff. They attribute their relationship's success to their ability to stay humble, love each other, and still make each other laugh.
Patrick Dempsey And Jillian Fink – 11 YEARS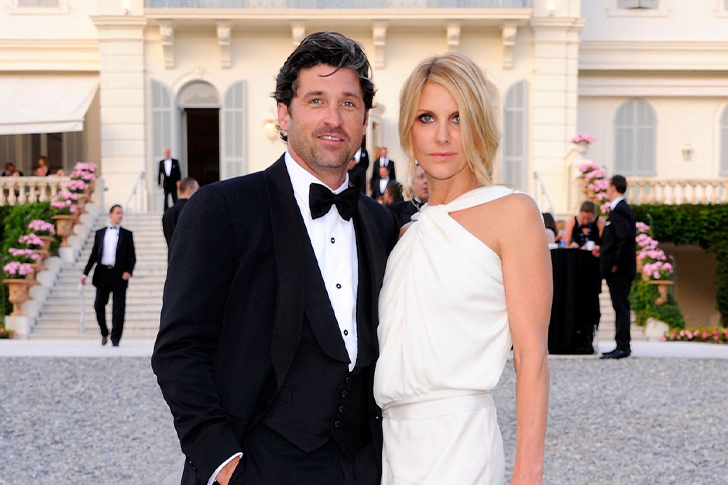 Patrick Dempsey and Jillian Fink have been united for over two decades, and their love appears to be nearly flawless at first glance. However, the couple had their fair shares of ups and downs and was on the degree of calling it quits in 2015. That's when they realized they couldn't give up on the life they had created together, and through continuous effort, they were able to give their love another shot. The pair first met in 1994 when the actor went to Fink's L.A. hair salon, Delux, for a haircut. The timing wasn't ideal, so it took three years of occasional haircuts and innocent conversation.
They didn't start dating until 1997 when a mutual friend told the actor that Jillian had become single. Following a whirlwind affair, the celebrity hairstylist moved in with Patrick after just three months of dating, and the two married in 1999. Their children have seen their parents struggle to stay together while juggling their busy and successful careers. Patrick and Jillian discovered that a strong union necessitates constant communication and a lot of effort. If it worked for them, then anything is possible.
Paul Bettany And Jennifer Connelly – 17 YEARS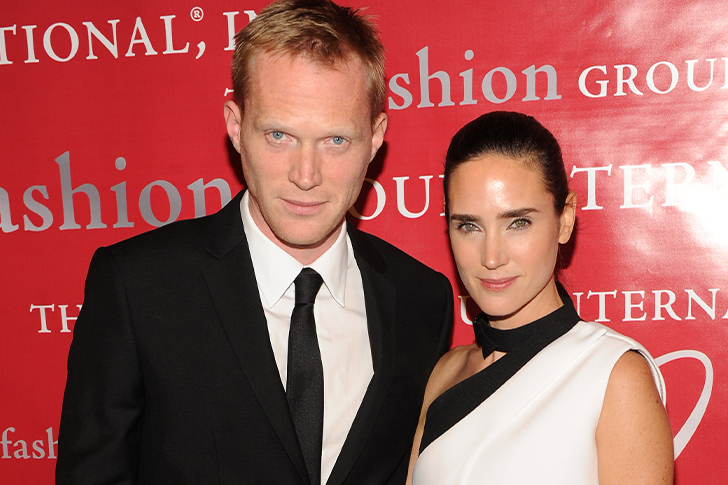 The 19-year relationship between Paul Bettany and Jennifer Connelly involves two years of knowing each other as colleagues and 17 years of marriage, which is an absolute epitome of love in times of brief romance. Paul first saw his future wife in films like Labyrinth and Once Upon a Time in America, and he happily admits that she was his childhood crush. They met on the A Beautiful Mind shoot in 2001, but their relationship didn't blossom until the film was completed.
The horrific events of September 11 aided him to admit his feelings. After witnessing the twin towers crumble, his first reaction was to contact Jennifer, which made him realize he was in love. Jennifer said yes, and he flew from his home in the United Kingdom to New York to be with his future wife. The couple took their romance to a great degree in a private ceremony in Scotland on January 1, 2003. The aggressive approach was effective because the couple has been together for 17 years!
Peter Hermann And Mariska Hargitay – 16 YEARS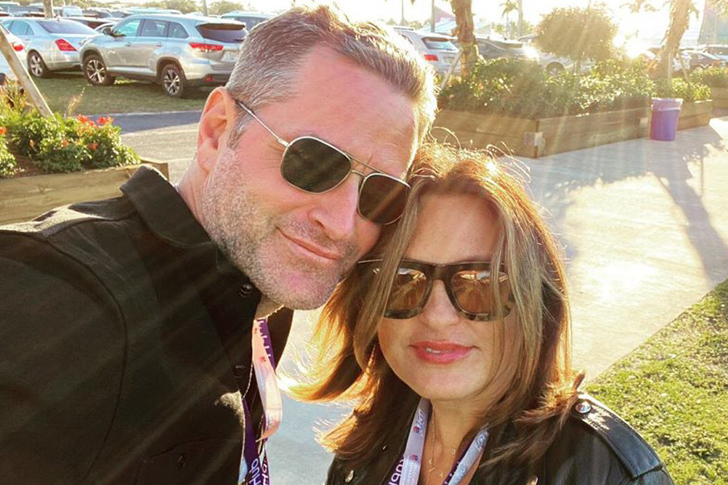 Mariska Hargitay should be grateful to Law & Order: Special Victims Unit for it bridged her to her now-husband, Peter Hermann. The couple met for the first time in 2002 when Peter appeared as a guest star on the series, and they "instantly clicked." Soon after filming ended, they went to a church activity together for their first date, and Mariska says she felt Peter was "the one" instantly. She fell in love at first sight, but Peter's feelings took longer to manifest.
Eight months later, on August 28, 2004, the couple got married. Mariska and Peter exchanged vows in the same church where their love story started. The couple admits to fighting, but they always find their way back to each other, and it never ended with one needing to hire a lawyer. From the looks of it, they have discovered that laughter is the secret to the success of their two-decade relationship.
Justin Timberlake And Jessica Biel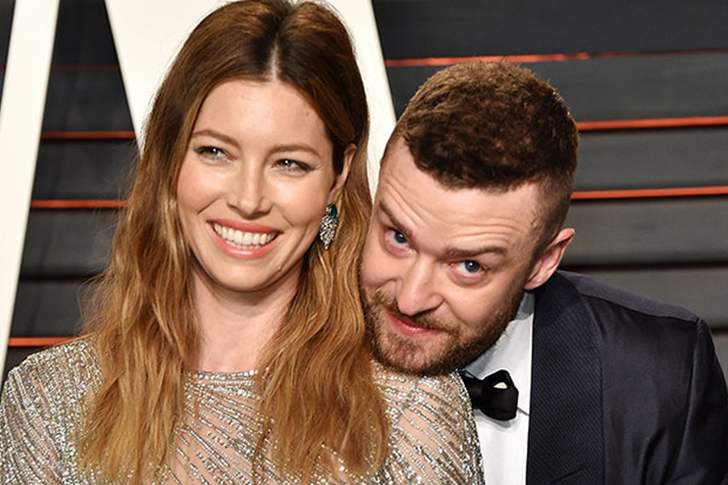 It's hard to choose our favorite Hollywood couple, but Jessica Biel and Justin Timberlake are definite contenders. These two have been together for more than 13 years, and they seem to get closer by the day. Of course, no relationship is flawless, and when you've been together for long, you're bound to hit a few stumbling blocks. In early 2007, the pair first met at a birthday party Justin threw for a friend. He asked for the actress's phone number after inviting her and her friends to his performance, and this is when their story began.
After four years of dating, the couple agreed to call it quits. Both cited a similar chain of events that contributed to the conclusion that they weren't meant to be together. This split, however, did not last long, and the couple was pictured together again just a few months later. They took their romance to a greater degree during a beautiful ceremony in Italy in October 2012. Although Jessica and Justin's relationship appears to be mostly fairytale-like, the couple has had their fair share of drama, but they seem to have come out stronger and closer than ever.
Prince Harry And Meghan Markle – 2 YEARS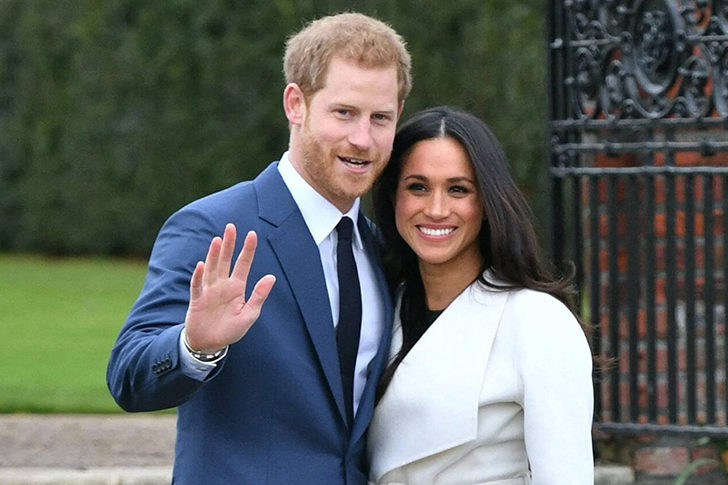 If you think fairytale does not exist, then you might take a look at their love story. Since the prince and the former Suits actress began dating, the couple has piqued the interest of millions worldwide. Meghan and Harry met on a blind date in 2016 and kept their relationship quiet for a few months until the press discovered their romance. From there, things went fast. Harry confirmed his affair with Markle, and the queen is fully supportive of it.
Millions of viewers around the globe tuned in to watch the royal couple marry at Windsor Castle. Their royal wedding in 2018 drew a slew of A-listers from around the globe, and it marked the beginning of their current title as The Duke and Duchess of Sussex. They revealed at the start of 2020 that they will be stepping down from their royal degree and will divide their time between the UK and North America. They preferred to shove away from the spotlight as they are set to welcome their second child.
Rachel Zoe And Rodger Berman – 29 YEARS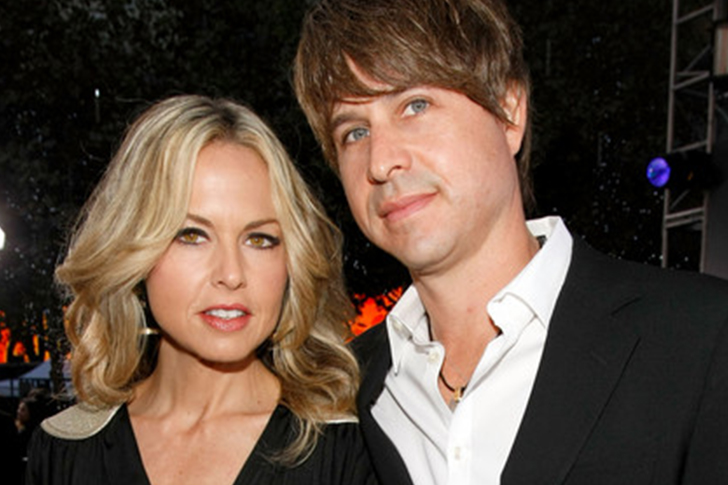 Even the most smitten couple can become jaded after a decade in the spotlight, but not in the case of Rachel Zoe and Rodger Berman. Rachel and her husband, whom she refers to as a "Pack Mule," make the ideal tag team, and there is a lot of love in that area. Rachel has had a long and fruitful career as a fashion designer, spanning nearly two decades. During that time, she collaborated with several celebrities and brands while also establishing massive fashion investments.
The pair met in 1991; Rodger was a waiter at the time, while Zoe was a hostess at a nearby restaurant. The couple married in February 1998 after dating for seven years. After 22 years of union, the couple has embraced two sons and has stayed best friends. Every relationship has its ups and downs, and Zoe and Berman's is no different. When the two do clash, however, they never remain furious for long. If this is not 'relationship goals' to you, we don't know what else is.
Ricky Gervais And Jane Fallon – 38 YEARS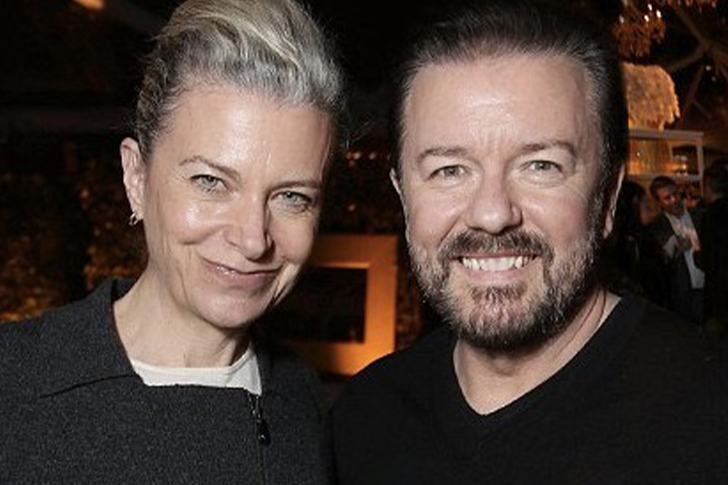 They've been together for 36 years and are one of Hollywood's most enduring couples. Ricky Gervais and New York Times bestselling author Jane Fallon started dating in 1982. Both were decades away from stardom and popularity in their particular fields; he hasn't become a household name and she was not yet the author of eight best-selling novels. Their respective degrees did not take off until they were both in their forties.
Ricky rose to international fame after directing and starring in The Office in 2001. On the other hand, Jane's first book, Getting Rid of Matthew, became a national bestseller, which was released in 2007. Ricky regarded Jane as his rock, admitting that he had no idea what he was doing in the few instances when she wasn't there. Eventually, he found his way, and now, they continue to be head over heels in love, even after all these years.
Serena Williams And Alexis Ohanian – 3 YEARS
Serena Williams' tennis career is one of the most inspiring tales in modern American sports. She rose to a certain degree of fame through years of hard work, talent, and commitment. It's an amazing story that comes close to being a fairy tale. However, it's not the only fairy tale Serena has lived through. Her relationship with her partner, Alexis Ohanian, has also been a work of fiction come true. Prior to the 2015 French Open, the two went on their first date.
After she invited him to watch her match, Alexis became a frequent feature at Serena's matches. It wasn't exactly a fairytale start, but it's now just a funny story for them to reminisce. They have a beautiful child together and are madly in love. Serena and Alexis embraced their daughter in 2017 and tied the knot the same year.
Kristen Bell And Dax Shepard – 7 YEARS
Kristen Bell and Dax Shepard are among the couples who had the most long-lasting relationships in Hollywood. Unknown to many, however, tThe couple'sir journey was not always comfortable, and they struggled to keep their 13 years of relationship. The pair first met in 2007 and initially felt no sparks after that meeting. One year later, they made their relationship public by going to Hollywood events together and taking vacations. They tied the knot in 2013 and became inseparable since. Even though they both have massive investments, they the love birds keep kept their wedding low-key and simple.
Daxn is a prominent actor and the host of Armchair Expert. He is known for his work like in the projects Employee of the Month, CHiPs, Let's Go to Prison, and Hit and Run. Dan and Kristen shared two kids. Kristen, on the other hand, is an actress, producer, and singer who started her career by starring in various stage productions. She debuted in The Adventures of Tom Sawyer, but as of late, she's most known for her role as Eleanor Shellstrop in the NBC comedy The Good Place. 
Nicole Kidman And Keith Urban – 14 YEARS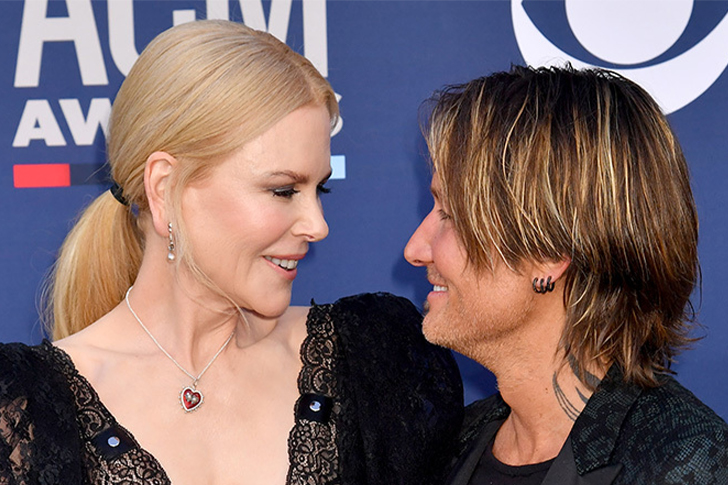 You can search across Hollywood and beyond, but there aren't many pairs as endearing as Nicole Kidman and Keith Urban. They regularly make fans swoon, whether it's on the red carpet whispering sweet nothings into each other's ears or dazzling the world by posting adorable videos of Nicole gushing over her musician husband. The future power duo met for the first time during the 2005 G'Day USA Gala. It was a typical girl-meets-boy plot, but he wasn't immediately smitten with her.
Nicole was pretty much in it to win it once they started dating, and she decided she wanted to get married in less than six months. Soon after, the two took their love to a great degree and raised their children together. Their partnership, however, was not always picture-perfect. The two have had their fair share of hurricanes. Nicole and Keith have had to deal with nightmares that would have destroyed the couple. They communicated and worked through those bumps in the road, which is why they are at the peak of our "relationship goals" list.
Peter Krause And Lauren Graham – 10 YEARS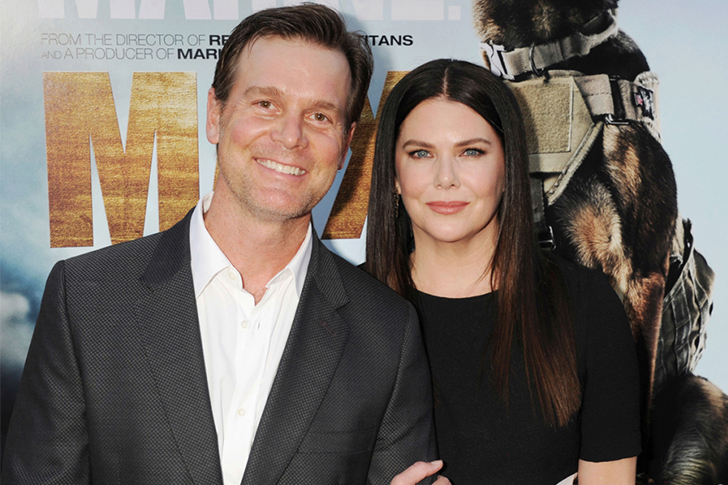 Would you believe that iIt took a while for Peter Krause and Lauren Graham to find a mutual attraction for each other?. They began dating while filming Parenthood, a series where they starred as siblings. TheyAs it turns out, Lauren and Peter had known each other for years before things became romantic. The pair even appeared together in the sitcom Caroline in the City back in the '90s. They were just friends at that time, and both presented the Screen Actors Guild Awards. Though their relationship has no insurance, they managed to be strong after all these years.
The couplehey are nowhas been in a relationship since 2010 and is always spotted in red carpet events. Laura is a famous actress who starred as Lorelai Gilmore in the renowned TV series Gilmore Girls. She received various nominations from Golden Globe, Screen Actors Guild, and Satellite Awards. Her long-time partner Peter, meanwhile, is a film actor who starred in films like Six Feet Under, Parenthood, and Sports Night.
Tina Fey And Jeff Richmond – 19 YEARS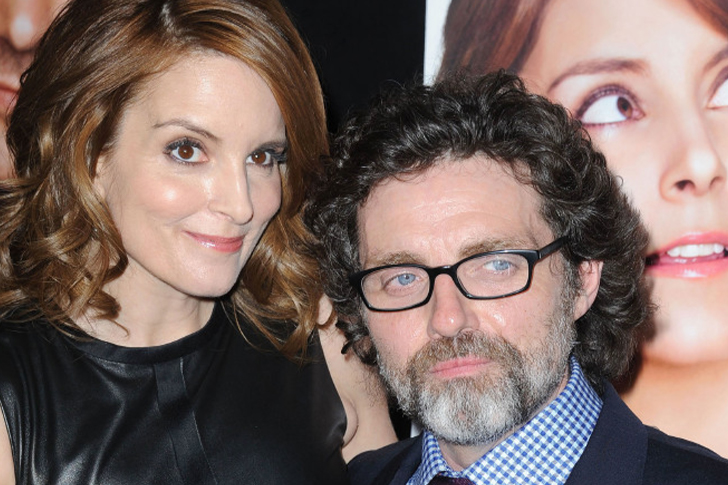 Tina Fey has radiating boss-woman energy. While many thought that she would not have a happy love life with her success, she has one. She The comedy writer achieved so much in her career from making Mean Girls, its musical adaptation, attaining Emmy nomination for the comedy series 30 Rock, and being the first female head writer of Saturday Night Live. While many thought that she would not have a happy love life with her success, she actually has one. Currently, Tina has a family of her own and is very happy.
She is married to the actor, director, composer, and producer, Jeff Richmond. They met back in the set of 30 Rock and tied the knot in 2001. Until now, the degree of their sweetness is admirable. They dated for seven years before exchanging vows and now shared two kids. The duo is lucky to have found each other amidst the common breakups in Hollywood. If you ask us, tThey truly are the epitome of forever and always— and we hope to see more of their collaborations in the future!.
Tom Brady And Gisele Bündchen – 11 YEARS
The almost 12 years of relationship never changed the lovers Tom Brady and Gisele Bündchen. They are each other's biggest fans, and while Tom is on the field, Gisele is can be clapping her hands behind the stands. Inversely, Tom is falsoairly supportive of his supermodel partner when she walks the runway or poses for editorial shoots. Their love story first started when Tthey met on a blind date through a mutual friend back in 2006. From the very first date, Gisele knew that Tom wais the right one.
They have not stopped speaking since the first moment they met, even without  assurance asinsurance to where their romance will lead them. The pair got married in 2009 in a simple wedding ceremony at a California church. Today they have two kids, Benjamin and Vivian. Even though many issues and problems arrived, the two never gave up on each other. To a certain degree, the couple's unwavering loyalty and support might have been the reason for such a strong marital foundation.They always had their backs, and the kids are lucky to have them as parents.
Gabrielle Union And Dwyane Wade – 6 YEARS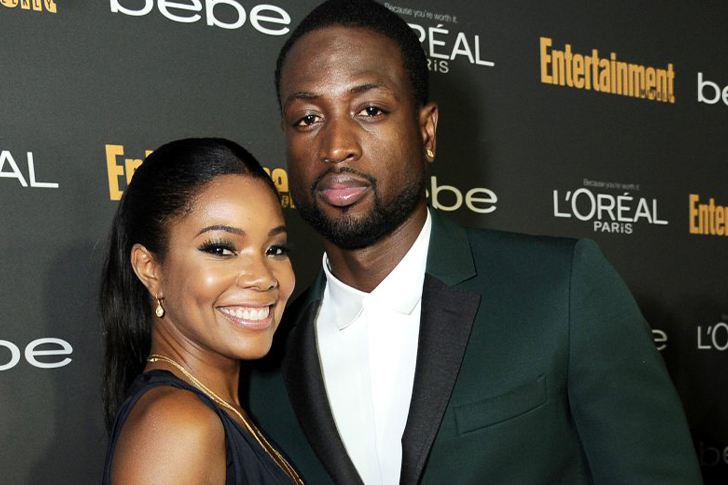 The Being Mary Jane actress Gabrielle Union and professional NBA player Dwayne Wade are the best examples of relationship goals. The sweet couple met in 2007 and exchanged vows in 2014. However, tTheir marriage was not always happy because, like other couples, they experienced obstacles too. The former Miami Heat player and Gabrielle managed to overcome all challenges and are going strong to this day. After the challenges difficulties of conceiving a baby, the pairy finally welcomed their baby girl in 2018 via surrogacy.
They put used their investment money to good use in order to start the family they long have craved for.and one of the worthiest things they made. Gabrielle is an actress, author, and voice artist. She began her career by appearing on sitcoms and later on had a major role in Bring It On, The Brothers, and 10 Things I Hate About You. Her husband, Dwayne, spends spent most of his life in Miami heatthe ring and is regarded as one of the best basketball players of all time. Given their shared multi-million net worth and healthy relationship, this power couple is certainly unstoppable!
William Daniels And Bonnie Bartlett – 69 YEARS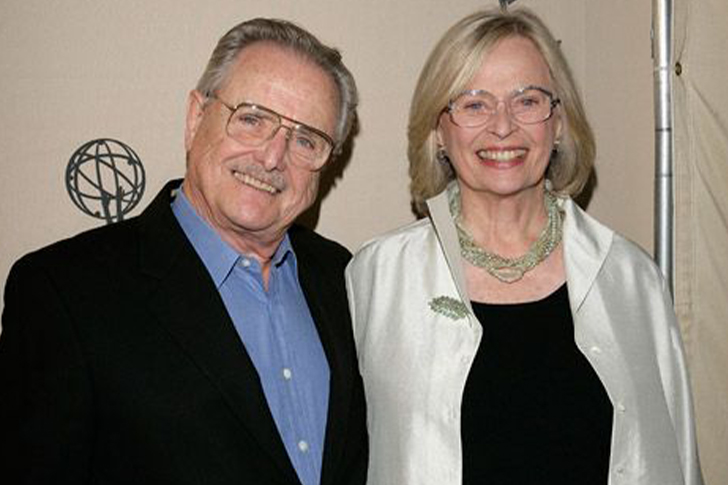 You can give William Daniels credit for being a one-woman-man kind of guy. He is has only been married once, and that is to the fellow actress Bonnie Bartlett. This couple has never let anything get in their marriage's way. They have withstood all the temptations and issues that come with Hollywood marriage, resulting in 70 years of union. William and Bonnie tied the knot in 1951. They have been together since then and share three kids, Robert, Michael, and Williams Daniels.
What is the secret to their long-lasting love? William revealed it is because their relationship is based on mutual respect. He also believes Bonnie is a lot smarter than him, so he just hangs on and tries to get along. Bononie, on the other hand, has only a simple reason, and that is William can effortlessly make her laugh. She also praises him for being a great father.
Jason Mamoa And Lisa Bonet –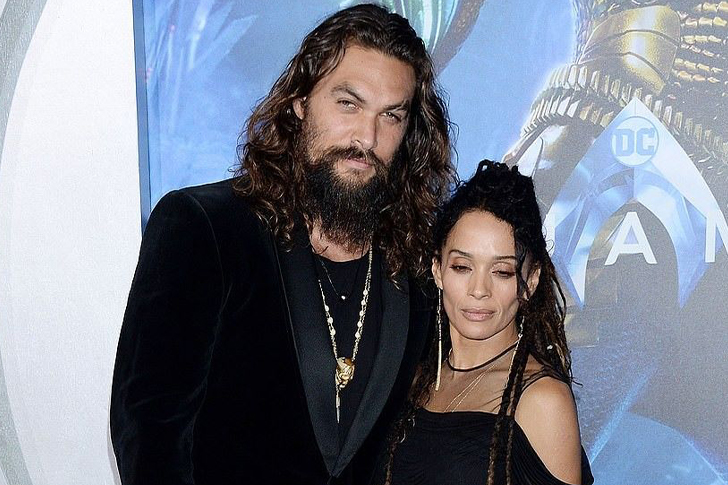 A lot of women envy Lisa Bonet to an incredible degree. Why? It is easy to see why and it is all because of Jason Momoa. These two have been together for more than 15 years, and the 41-year-old actor is head-over-heels in love with her. Many women are now crying. Jason and Lisa are one of Hollywood's most celebrated couples.
They have remained to be at each other's side no matter what issues they have to face. Their love is incredibly going strong, especially Jason has been dreaming of being with her since he was a kid. It was a dream come true for the Game of Thrones star to have Lisa as his wife, who he promised to marry one day, and he did so in 2017. Lisa, alternatively, commends Jason for not running from her the moment that the love came in.
RYAN GOSLING AND EVA MENDES- 9 YEARS
Ryan Gosling debuted in Hollywood as a child when he starred in The Mickey Mouse Club. From there, he garnered parts in blockbuster films and landed several roles as a leading man. On the other hand, Eva Mendes was on her way to earn her marketing degree when she made her Hollywood debut after being spotted by a talent scout. She then got her big break in Ghost Rider and 2 Fast 2 Furious.
The two actors first met in 2011 on the set of The Place Beyond the Pines. Since then, Mendes and Gosling have maintained an extremely low-key relationship and share two daughters, Amada Lee and Esmeralda Amada. While they both kept their romance out of the public eye, they've proven that their bond remains strong. Gosling proudly shared in an interview that he's already with the person he's supposed to be with.
You've Reached The End