Child Actors Of The '70s: Where Are They Now?
Melissa Gilbert a.k.a. Laura Ingalls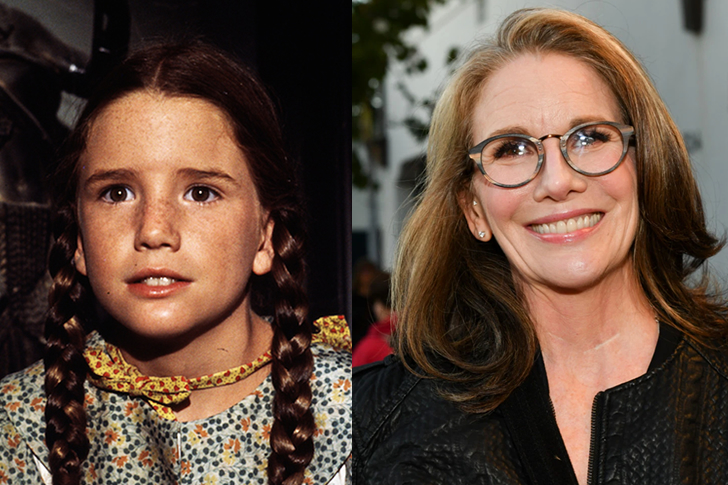 Melissa Gilbert, popularly known as Laura Ingalls from "Little House on the Prairie," stole our hearts in the '70s. Aside from the show's popularity, Melissa had industry experience with various TV commercials. She continued to guest-star for shows such as "The Diary of Anne Frank," and "The Miracle Worker."
Those old shows were just insurance. Now, Melissa is really making waves. She made an appearance on NBC's Dancing with the Stars in 2012. She has evolved over the years. She's on tour as Caroline "Ma" Ingalls in "Little House on the Prairie, the Musical" and does voice-overs for "Batman: The Animated Series."
Ron Howard a.k.a. Opie Taylor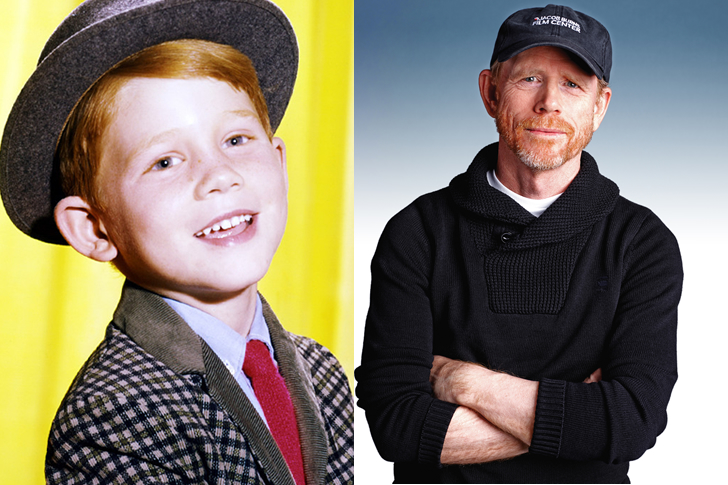 Popularly known as Opie Taylor of "The Andy Griffith Show," Ron always lands great acting roles. Following the footsteps of his parents, who are both actors and his father is also a director, Ron made his first movie appearance at 18 months old for Frontier Woman (1956). It was no surprise that he took after his parents. He continued to appear on stage and TV from thereon.
He made appearances in more than 27 films, takes credit for directing more than 28 films, and producing more than 20 films. He has become a monumental film icon! His work includes "Beautiful Mind," "The Da Vinci Code.", and "Apollo 13,"
Helen Hunt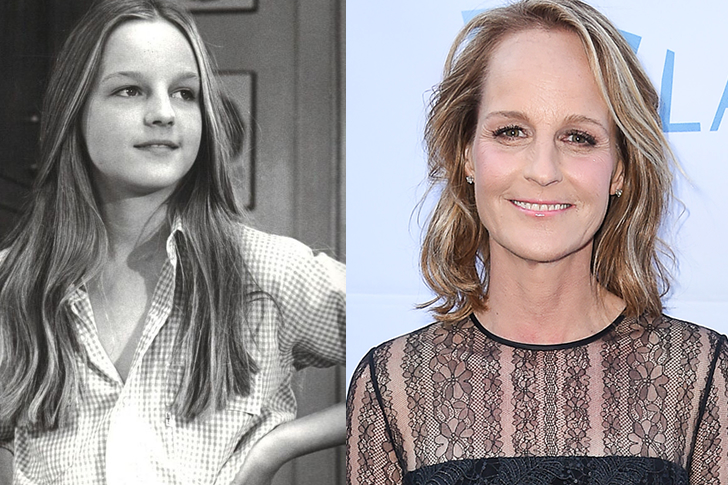 Helen took her acting career seriously even when she was just 8 years old. With the support of her father, director and acting coach Gordon Hunt, she was set up for success. She had her first debut appearance at the age of nine and has continued to appear in many projects, such as Amy Prentis, The Bionic Woman, Swiss Family Robinson, The Facts of Life, and many more.
She's maintained steady flooring in the awards portion as well. She's got four Emmys, four American Comedy Awards, four Golden Globes, a Blockbuster Award, two Screen Actors Guild Awards, and one Oscar.
Johnny Whitaker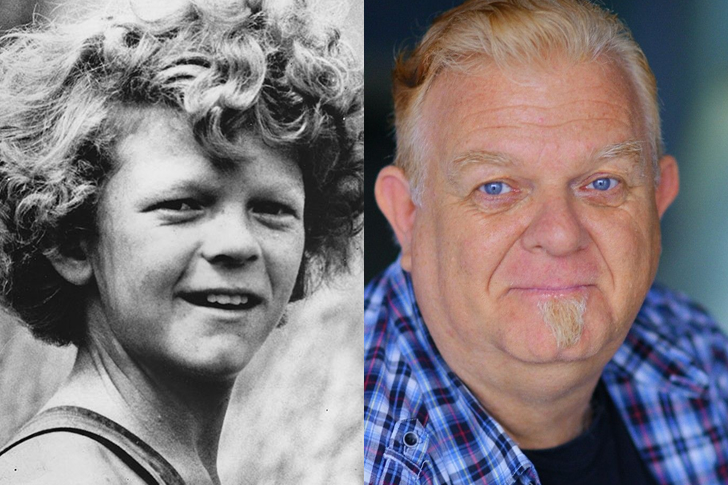 Johnny started acting when he was 3 years old. He became popular for playing the orphan Jody Davis in Family Affair (1966 to 1971). He went on to appear in a series of films, TV shows and even played a lead role in a musical.
If online classes were a thing back then, he would've continued his career while studying at the same time. But he had to take a break. He graduated from Sylmar High School and Brigham Young University. With years of experience, he was awarded a Young Artist Former Child Star Lifetime Achievement Award in the 20th Youth in Film Awards back in 1999.
Brooke Shields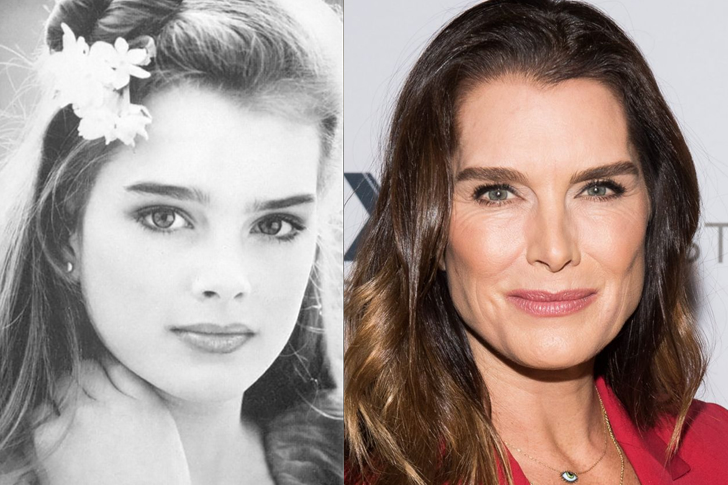 Brooke's first role was quite controversial. She played a child prostitute in Pretty Baby (1978). She was so beautiful it was easy for her to land roles after that with no problems. In her youth, she appeared in more than a dozen films, such as The Blue Lagoon (1980) and Endless Love (1981).
She dominated more in the modeling world but she still remained active in the acting industry. Modeling was just insurance. Aside from acting, she published a book called Down Came the Rain in 2003. In the book, she shared her struggle with postpartum depression, which many women relate to.
Danny Bonaduce
Danny was popularly known for playing Danny Partridge in the hit TV show "The Partridge Family." His father was a TV writer and producer, so it was no surprise that he would play the middle-child bass player.
As expected, he continued to appear in many films, such as Corvette Summer in 1978. With big investments in the movie industry, one would think he could retire early. But no, he had a brief acting hiatus and then went back on track. He continued to appear in many TV shows, even tried a career as a professional wrestler, radio personality, and a comedian.
Maureen McCormick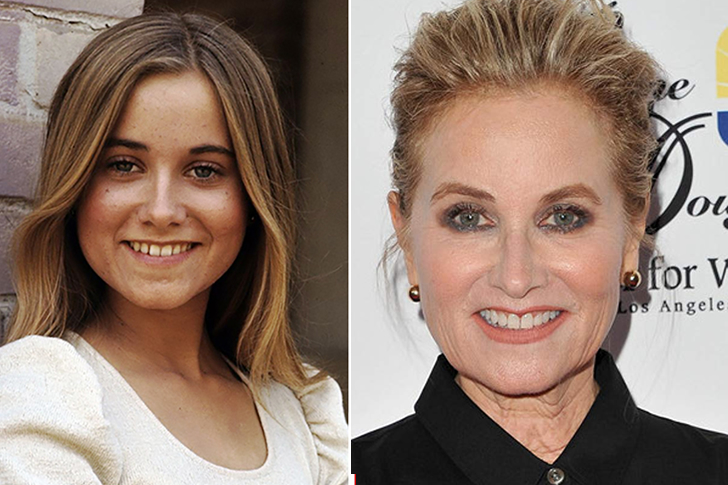 Widely known as Marcia Brady of NBC's The Brady Bunch, Maureen made waves in the TV industry as she continued to appear in a series of Barbie and Kool-Aid commercials. She also appeared in My Three Sons, Bewitched, and Camp Runamok.
TV acting was her insurance as she also ventured into the movie industry appearing in Dogtown, Great Easter Adventure, and The Million Dollar Kid from 1997 to 2000. She even won VH1's Celebrity Fit Club in 2007. In 2008, she decided to publish a book about her TV experience called Here's the Story: Surviving Marcia Brady and Finding My True Voice.
Mike Lookinland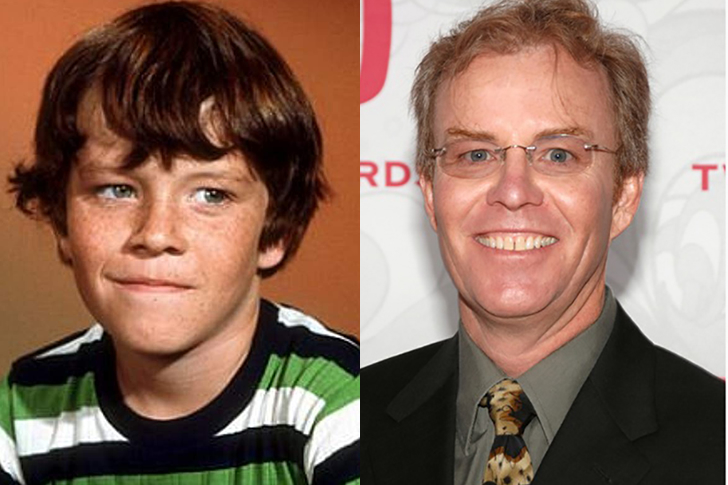 Who could forget his jet-black hair when he played the role of Bobby Brady in The Brady Bunch? Aside from appearing in this '70s hit show, Mike also worked on the ever-popular Little House on the Prairie. He even appeared in several Brady Bunch movies and specials, such as The Towering Inferno.
However, that wasn't really his thing. After retiring from the acting scene, he got married and now has two children. His investments include his happy family life and a decorative concrete business that he owns in Utah. He confessed to being a deadhead and isn't ashamed of it.
Quinn Cummings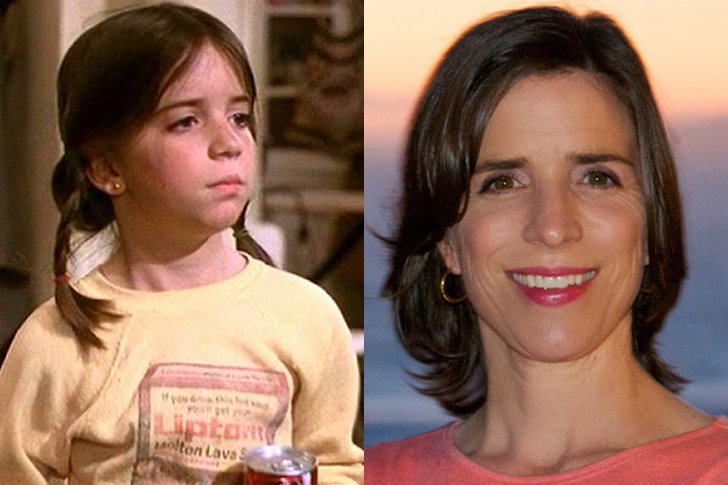 She started young doing commercials until she finally landed the role of Lucy McFadden in The Goodbye Girl (1977). At a young age, her amazing performance got her nominated as Best Supporting Actress for both the Golden Globes and the Academy Awards.
She continued to appear in various TV shows and films, such as Family (1978) and Chief (1985). She also became a casting director and managed her investments well as a business owner and blogger. She's a writer and a book author, too. Her works are featured in The Wall Street Journal, People, Time, The Huffington Post, and many more.
Robby Benson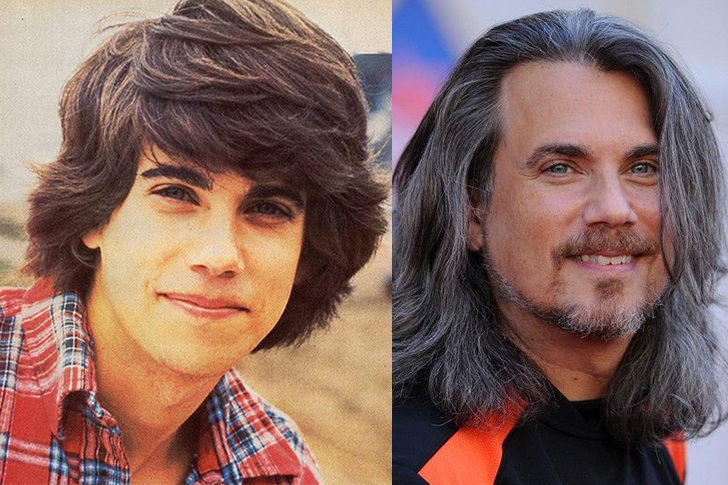 Robby made appearances in the early '70s on shows such as The Rothchilds, Search for Tomorrow, Jory, Jeremy, and in the movie Ode to Billy Joe. But his debut happened in 1967 on Wait Until Dark.
He continued to appear in various TV shows and films. But ultimately, he takes major credit for his voice-over project in Beauty and the Beast (1991). The award-winning movie was a milestone in his life. It was truly an unforgettable moment playing the voice of the Beast. He also published a book, the bestselling novel called Who Stole the Funny?: A Novel of Hollywood (2007).
Erin Murphy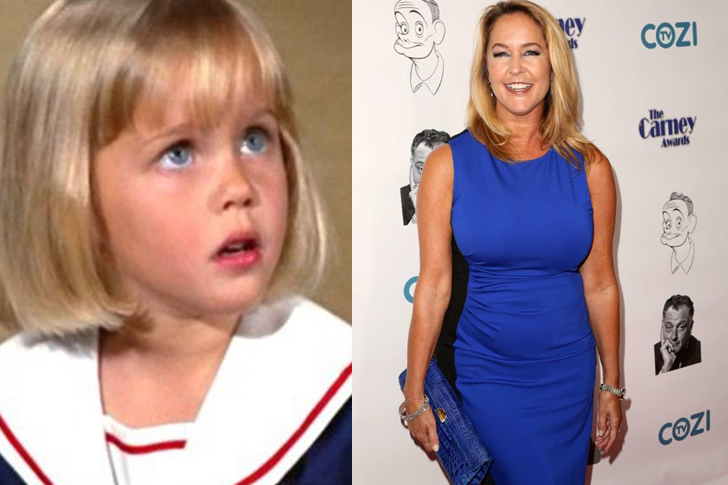 Popularly known as Tabitha in the hit TV series Bewitched (1964 to 1972), Erin worked on the role along with her fraternal twin sister, Diane. Twins playing the same role is quite common in the industry. However, as the twins began to take on a different look from each other, Erin was arranged to take the role full-time.
Erin took the time to be a normal kid so she paused her acting career. She got into production, teaching, make-up, and even stunts. She is wise with investments and is a successful business owner as she continues to work on TV shows and commercials.
Scott Baio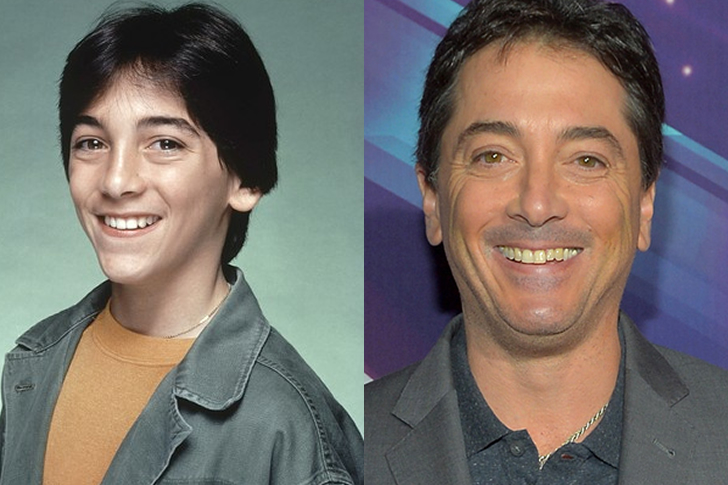 Scott was an award-winning young actor popularly known for his role as Chachi Arcola on the hit TV series Happy Days (1977 to 1984). His popularity soared through that the show even had a spinoff entitled Joanie Loves Chachi (1982-1983). His career was at its peak to the degree that he continued to appear in various TV shows up until the early 2000s.
In 2015, his daughter Bailey was diagnosed with a meningioma brain tumor. This rare metabolic disorder prompted Scott to put up the Bailey Baio Angel Foundation. In 2017, he appeared as Donal Trump's presidential supporter at the Republican National Convention.
Alison Arngrim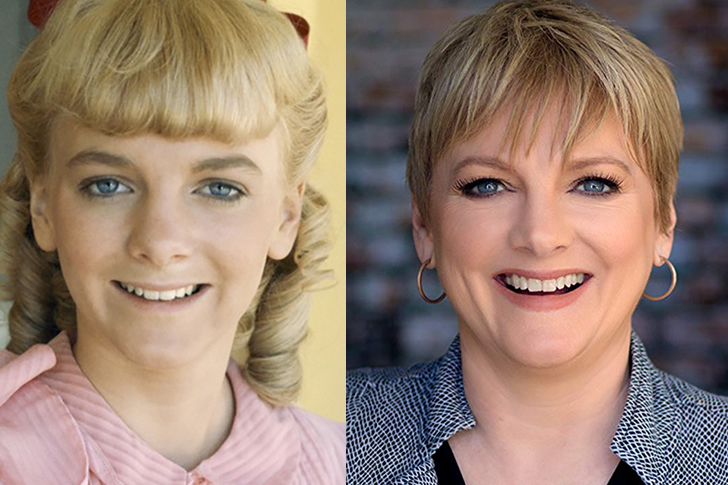 Alison is popularly known as Nellie Olson in the hit '70s TV series Little House on the Prairie. She was known as the mean girl and was one of the most hated persons in TV history. She is still haunted by that role up to now to the degree that she even said that playing the role was "like having PMS for seven years."
She continues to guest star in TV shows and has also become an author. She wrote and performed at her book's premiere in Club Fez, New York. Expect more stage versions of her new books to come.
Justin Henry
Justin starred in the movie Kramer vs. Kramer, which led him to get an Oscar nomination as Best Supporting Actor. This popular kids' tug-of-war movie got him nominated for several awards that he didn't even remember much of the Oscars. He said the Oscars was one out of the five awards they went to.
He then continued to appear and took credit for movies such as Fantasy Island, Tiger Town, Sixteen Candles, Danger Bay, Sweethearts Dance, Chasing Home, and many more. He later on partnered with Microsoft after college and founded Slumdunk, a distribution company that helps small independent filmmakers.
Valerie Bertinelli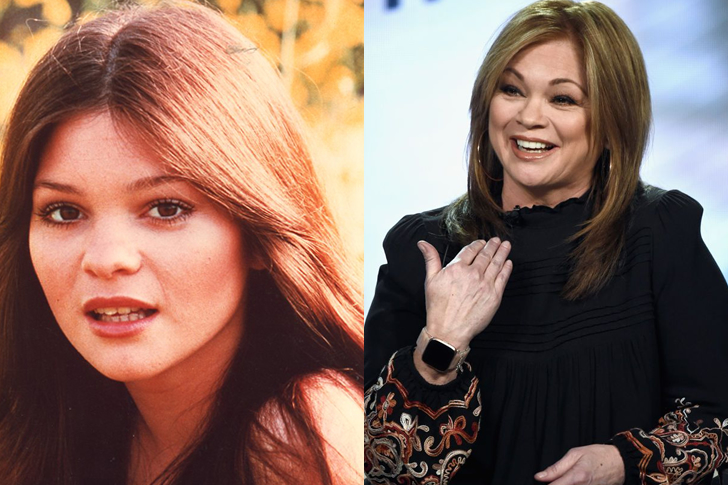 Valerie Bertinelli first appeared on the TV show One Day at a Time. Her amazing performance was enough to credit her a Golden Globe Award in 1981. She also made appearances on TV shows Sydney, Cafe Americain, and the series Touched by an Angel.
From 2010 to 2015, she joined the ensemble cast of Betty White, Jane Leeves, and Wendie Malick for the popular and hilarious hit TV series, Hot in Cleveland. She recently became Jenny Craig's spokesperson. She is an advocate of body shaming and has shared with the public her personal struggles about weight loss and body image.
Barry Williams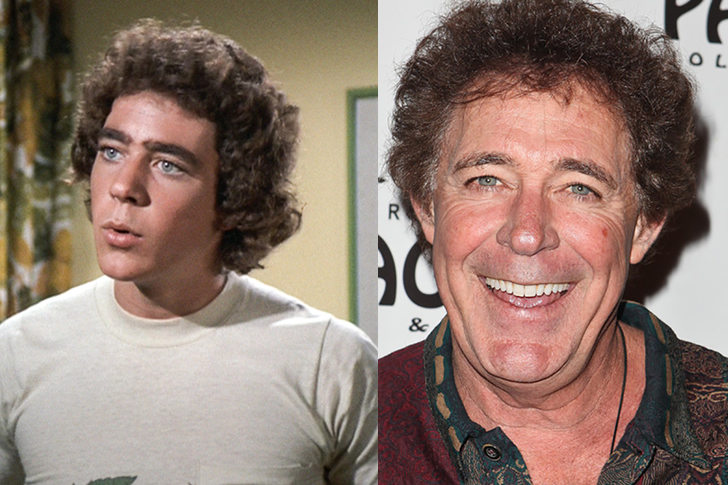 Barry was the ultimate teenage heartthrob at the age of 14 when he landed the role of Greg Brady in the hit TV series The Brady Bunch. He played the eldest child of the Brady family, which gave him credit as he was awarded the Young Artist Foundation Former Child Star Lifetime Achievement Award back in 1989.
He appeared in That 70's Show, Three's Company, The Brady Bunch Specials, and in various musicals, such as Grease, The Sound of Music, and West Side Story. He executively produced the TV movie of his bestselling autobiography, Growing Up Brady… I Was A Teenage Greg.
Kristy McNichol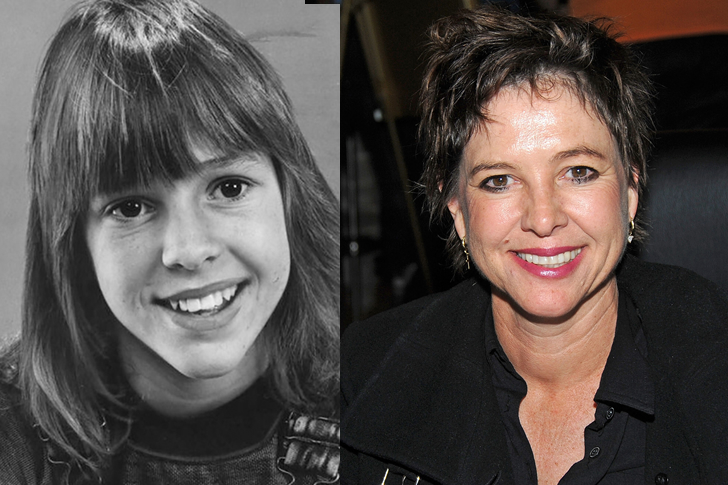 Kristy started out doing commercials until she made guest star appearances for The Bionic Woman, Starsky & Hutch, The Love Boat, and Love American Style. With these exposures, she eventually landed a role on the series Apple's Way as Patricia Apple. She finally got credit for her appearance in Family (1976) where she won an Emmy Award for Best Supporting Actress.
She took a break from the acting scene and shifted to singing and released an album with RCA Records, called Kristy and Jimmy McNichol. She won a Golden Globe for Best Supporting Actress for Neil Simon's Only When I Laugh.
Sarah Jessica Parker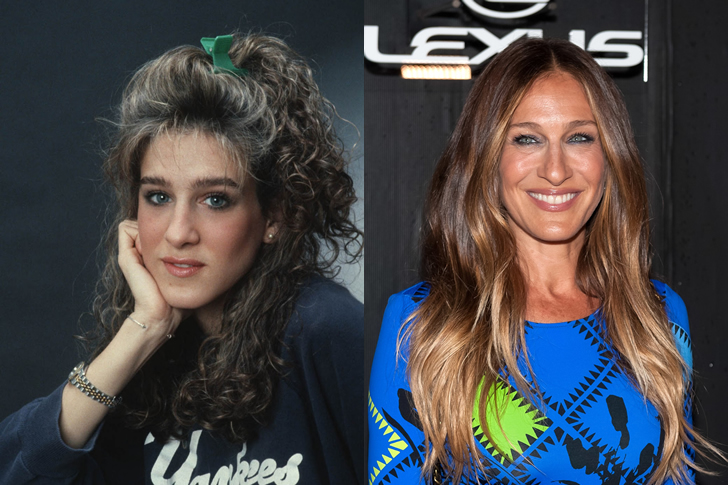 Child actor, Sarah Jessica Parker first made an appearance in 1974 in the movie The Little Match Girl. She pursued a career in acting and became famous worldwide for her role as Carrie Bradshaw in the hit TV show Sex and the City. She also took credit for reprising her role for the movie version of Sex and the City.
A few of her most iconic appearances also include Hocus Pocus and Footloose. She also became famous for being in a relationship with Robert Downey Jr. between the '80s and '90s. She's now married to Matthew Broderick and they have three kids.
Tatum O'Neal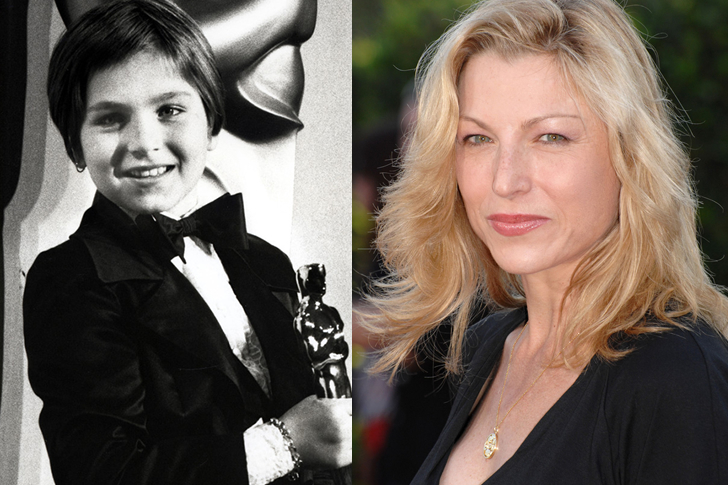 At 10 years old, Tatum starred in the movie Paper Moon (1974), making her the youngest person to win an Academy Award. She took credit for her amazing performance as Addie Loggins and continued to appear in numerous projects, such as The Bad News Bears, and Nickelodeon.
Her career skyrocketed in the early '70s but she managed to limit only five films for the next 15 years. Tatum struggled with substance abuse and lost custody of her children with John McEnroe in the late '90s. She published her autobiography A Paper Life back in 2005 and the book Found: A Daughter's Journey Home in 2011.
Mindy Cohn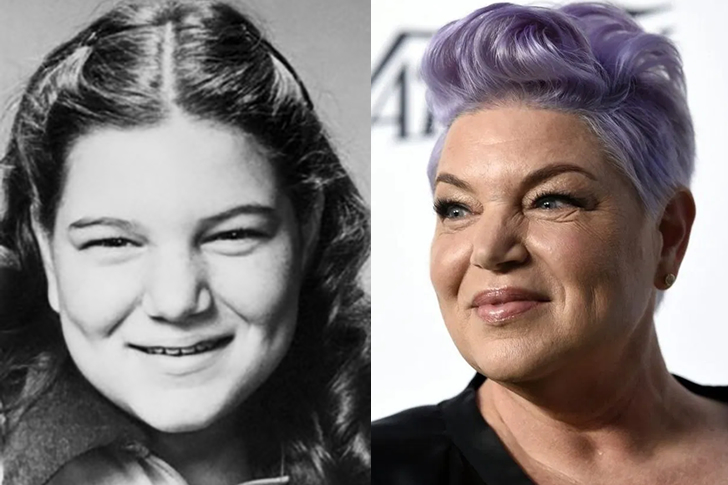 You know her well as Natalie in the '70s hit series Facts of Life (1979 to 1988). Her role as the sarcastic student, Natalie, was essential for the show's success. However, it didn't credit her well for the performance that she had given, as she was typecast in the industry. She struggled to get new roles.
Despite the typecast she continued to pursue acting and balanced her time for school. She managed to earn a degree in Cultural Anthropology. She also founded weSPARK, a cancer support society. She won an Emmy for playing the voice of Velma in the Scooby-Doo animated series.
Emilio Estevez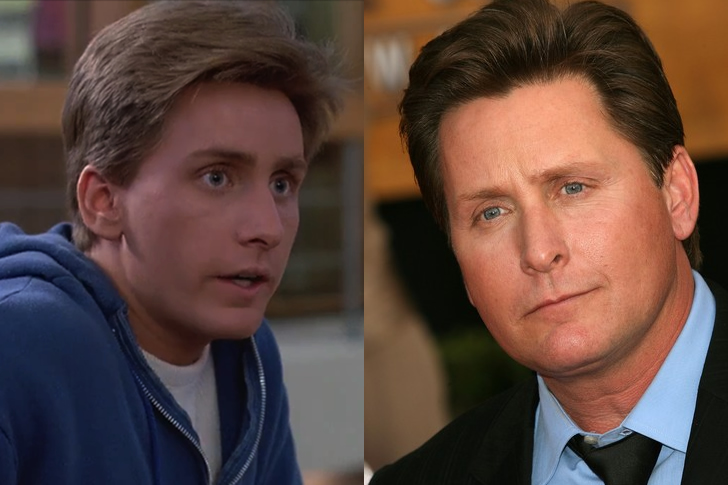 Son of the acclaimed actor Martin Sheen and brother of actor Charlie Sheen. He and his brother Charlie got to make their first appearance on screen with their father. Emilio takes credit for being part of the Brat Pack in the '80s.
He was the alleged leader of the group that consisted of actors Anthony Michael Hall, Rob Lowe, Demi Moore, Andrew McCarthy, Molly Ringwald, Judd Nelson, and Ally Sheedy. He appeared together with the Brat Pack in various films such as The Breakfast Club and St. Elmo's Fire. He continued a career in acting and eventually became a director.
Kim Richards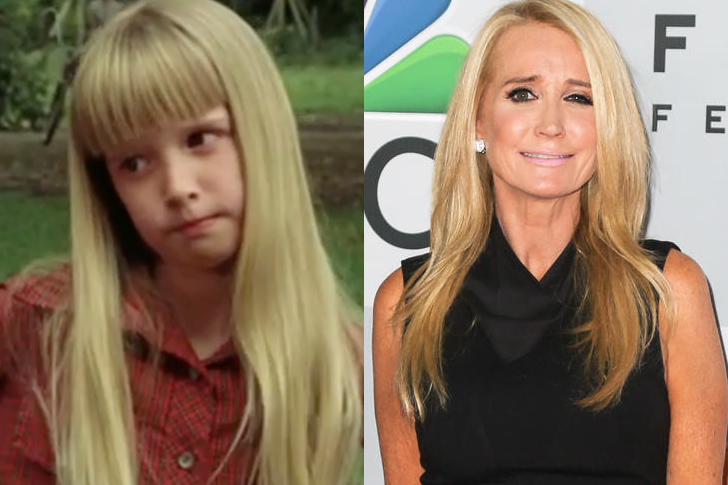 Widely known for her role in Race to Witch Mountain and numerous guest appearances in many '70s TV shows, Kim Richards was the ultimate child star. She has also managed to stay in show business as an adult, playing Christina Ricci's mom in Black Snake Moan.
Now she's more famous for living her real life. In 2010, she appeared in The Real Housewives of Beverly Hills. Her lawyers are doing a good job of keeping her out of jail for her run-ins with the police because of her alcohol addiction. She went to rehab and has remained sober ever since.
Peter Ostrum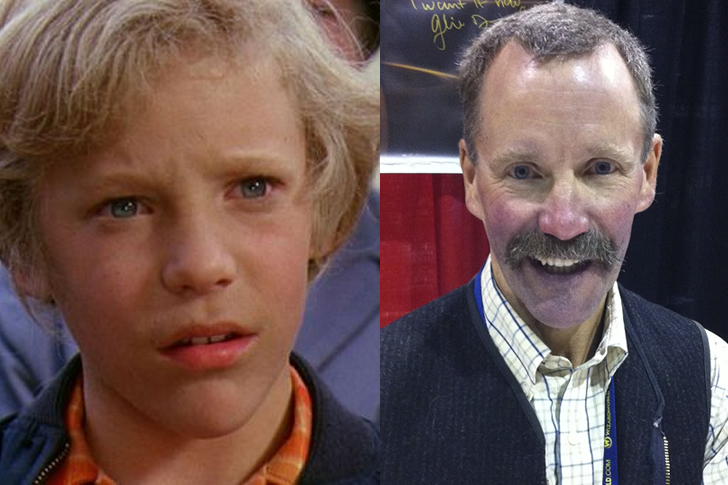 Known worldwide as Charlie of Charlie and the Chocolate Factory. Peter Ostrum had a promising career but decided to quit even after the iconic role was a hit. He then later reappeared in 1990, doing annual talks at local elementary schools to credit his role as Charlie.
Peter didn't love acting much since he loved animals more. He pursued veterinary medicine and now has a practice in Lowville, NY. He lives a simple life and is married with two children. There was a remake of the film in 2005. The media immediately took an interest in him again, but he requested no interviews.
Chaz Bono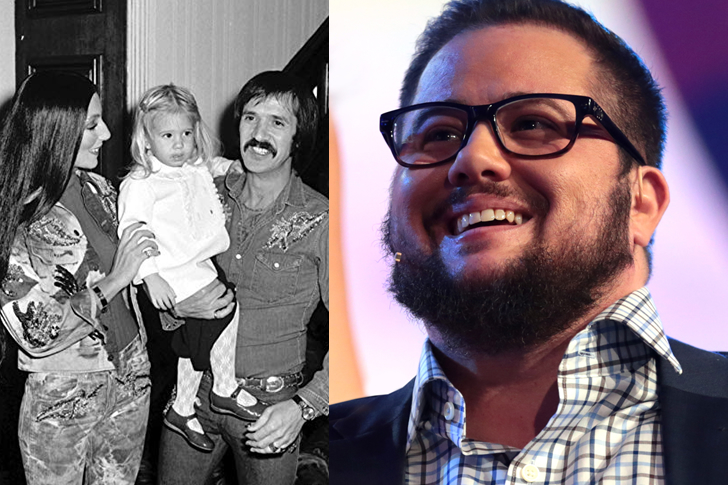 Born to celebrity parents, Sonny and Cher, Chaz started her career in the '70s. Chaz was born in the spotlight as Chastity Bono. Having a father who is a producer and mother who is a superstar, she appeared with her parents for the Sonny and Cher Show. A few years later, Chastity transitioned into a male after coming out as a lesbian.
He takes credit for the documentary Becoming Chaz, which premiered at the Sundance Film Festival. Aside from being an LGBT activist, he also made an appearance on Dancing With the Stars. It was the first time for a transgender man to appear in the show.
Christopher Knight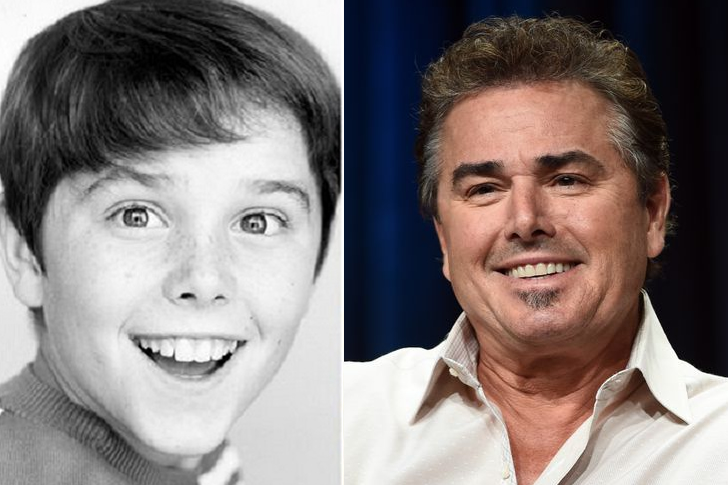 Famous for playing the second oldest brother in the hit '70s show The Brady Bunch, Christopher continued to appear in many projects for over 10 years. Realizing his love for computers in the '80s, Christopher took a break from acting. In 2000, he appeared on VH1's The Surreal Life and met Adrienne Curry, a winner of America's Next Top Model.
The two got married and starred in their own reality show My Fair Brady. After five years of marriage, the couple had to lawyer up and get divorced in 2012. Chris remarried and now shares a home with his fourth wife.
Lisa Whelchel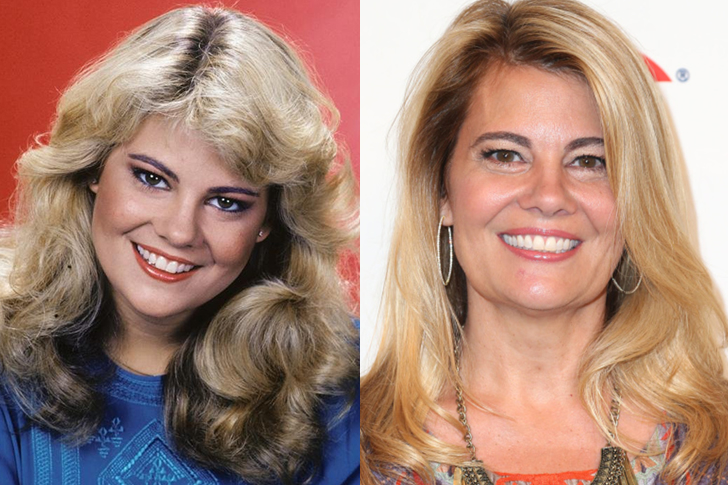 The former child actor was known for starring in The Facts of Life. She didn't maintain an active career but instead was in and out of projects. She appeared in A Madea Christmas in 2013. She is now a dedicated Christian and speaks about her faith at churches and conferences.
She became an author and wrote several best selling books about parenting and homeschooling. She was criticized for her 'hot sauce' method of disciplining children to the degree that ABC News had a poll and reported that they tallied 65% of parents who did not approve of her hot saucing method.
Jackie Earle Haley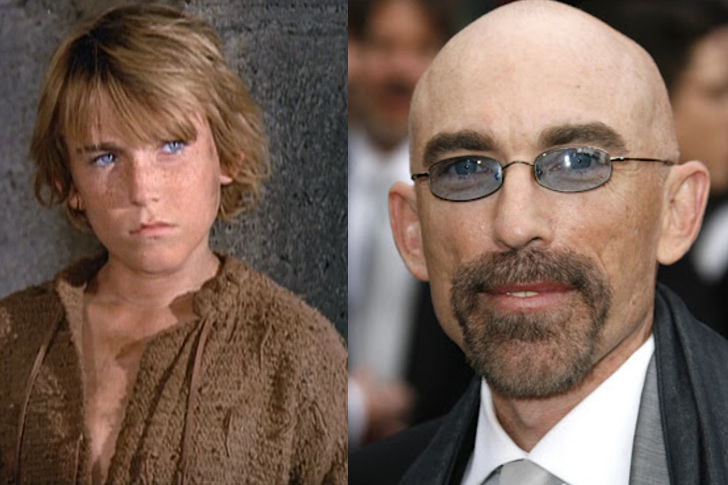 Jackie was famous for playing the role of Kelly Leak in The Bad News Bears. Off to a good start, he pursued acting and found success as an adult. In 2006, Jackie was nominated for an Academy Award for playing a pedophile in Little Children.
He managed to get credit to more iconic roles, such as Freddy Krueger for the remake film of A Nightmare on Elm Street, and Rorschach in Watchmen. He remains active in the movie industry and recently worked on a science fiction film, Alita: Battle Angel, which was based on Yukito Kishiro' manga comic.
Harvey Stephens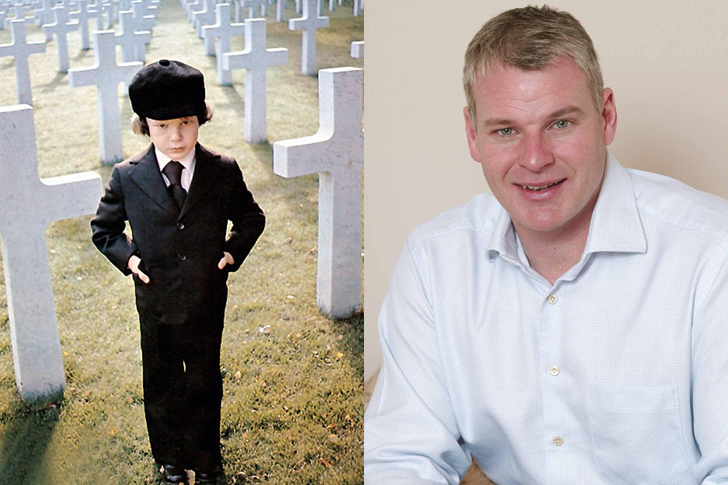 Harvey was the iconic child actor who played the role of Damien in the movie The Omen. Before getting the role, he was asked to attack the director, which he convincingly did and landed him the role. He didn't pursue acting but made an appearance in the 2006 remake of The Omen as a journalist.
He was given credit for the 2016 TV version of The Omen wherein his old footage from the original film was used. A year later, he made an unexpected appearance, not on TV or film, but the British court for a road rage incident.
Corey Feldman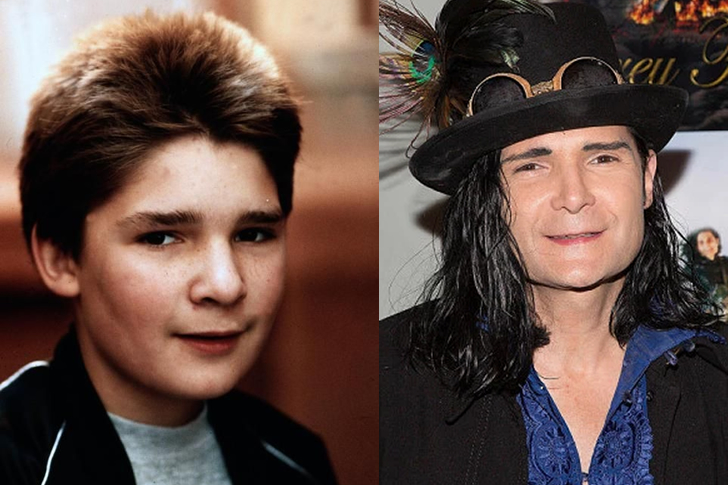 Corey Feldman first appeared in a McDonald's commercial at the age of three. Later on, he moved on to acting in the film Time After Time back in 1979. His career peaked during the '80s as it thrived alongside his friend, Corey Haim's. They also struggled with addiction together.
Corey was close friends with Michael Jackson. He is still active today but as a musician. In 2016, he promoted his album Angelic 2 The Core on the Today show. He was criticized for his "strange" performance, according to the netizens. But others didn't mind and seemed to love it.
Donny Osmond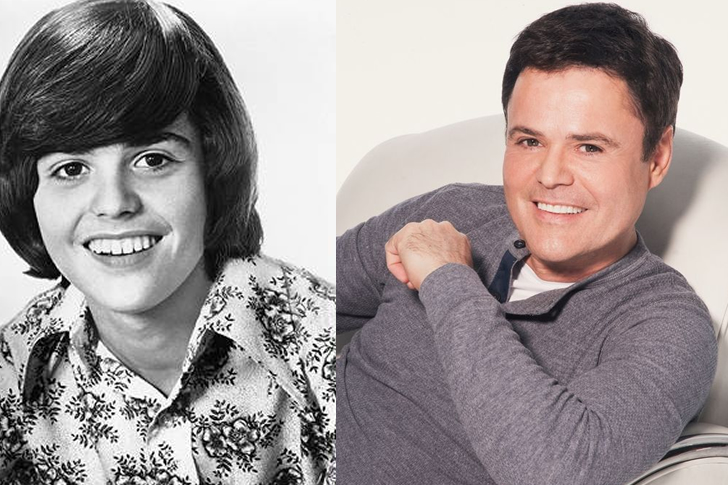 Donny became famous along with his brothers in their teens during the '70s. Aside from their band The Osmonds, he was able to work with his sister Marie on a variety show, too. In the '80s, he released a pop album and took his career to Broadway when he played Gaston for the musical Beauty and The Beast.
Currently, Donny and his brothers still continue to perform in Las Vegas as The Osmonds. He has recorded more than sixty albums in his entire career. He also appeared on Dancing With The Stars and took credit for winning the show's 9th Season.
Marie Osmond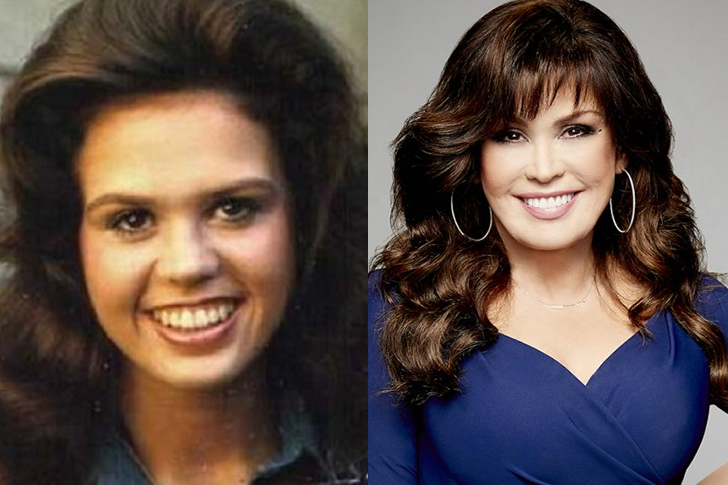 Being the only sister of The Osmonds band, Marie found success by releasing her own country-pop songs. Her major hit was Paper Roses. She also worked with her brother Donny on a variety show and continued to appear on TV and perform music.
Marie opened up about her struggle with postpartum depression in her book. She has seven children, one of whom was her adopted son Michael, who also struggled with depression and substance abuse to the degree that he jumped off a building when he was 18 years old. Marie took a break from the spotlight for several years after that.
Janet Jackson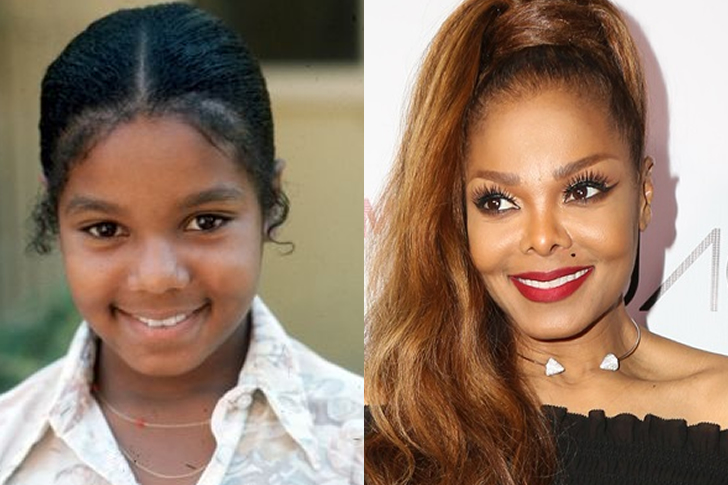 Similar to Marie Osmond, Janet also did not get to join her brothers' singing group the Jackson 5. Her first appearance was in 1976 on her family's variety show The Jacksons. Later on, she appeared in other shows, such as Diff'rent Strokes and Good Times.
Janet didn't need to join her brothers to find her own path. Similar to her brother Michael, she went on to pursue a solo singing career. She takes full credit for her massive success with numerous multi-platinum albums. She married a Qatari billionaire in 2012 and gave birth to their first child, Eissa, in 2017.
Noah Hathaway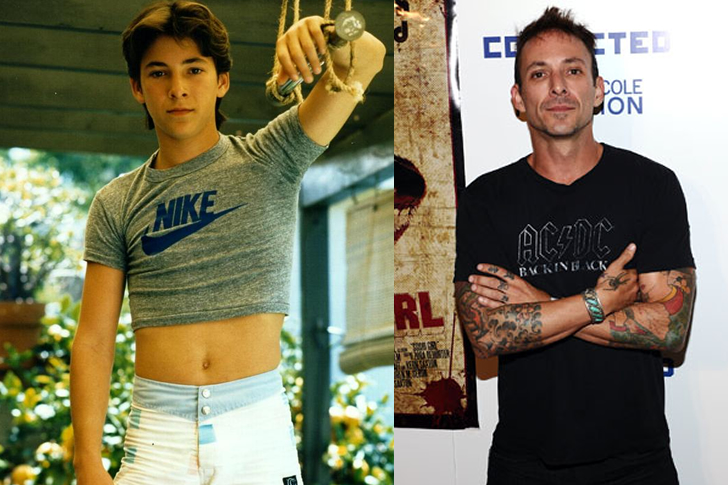 Noah's first appearance was in Battlestar Galactica, where he played the role of Boxey in the late '70s. However, his most iconic role, that he has taken credit for, was for playing the role of Atreyu in the 1984 hit film The Neverending Story.
Over the years, he continued to make appearances in numerous fan conventions and expos across the country. Loyal Atreyu fans continued to show him their support. This is how he has continued to make a living without having to act on-screen. He reprised his role in 2016 for a Spotify commercial.
Kim Fields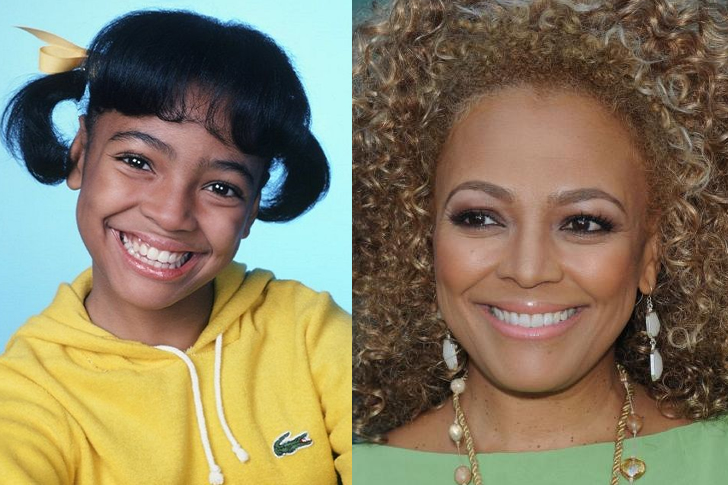 Kim became very popular for her role as Tootie in Facts of Life. When the show ended she started to delve into music but eventually decided to leave show business behind. She then attended Pepperdine University. She made guest appearances in shows, such as Kenan and Kel, and The Fresh Prince of Bel-Air.
From acting, she went to directing and takes credit for directing a few episodes of Tyler Perry's House of Payne. She married Broadway actor Chris Morgan and they have two sons. She made appearances in The Real Housewives of Atlanta, and Dancing With The Stars in 2016.
Robert Downey Jr.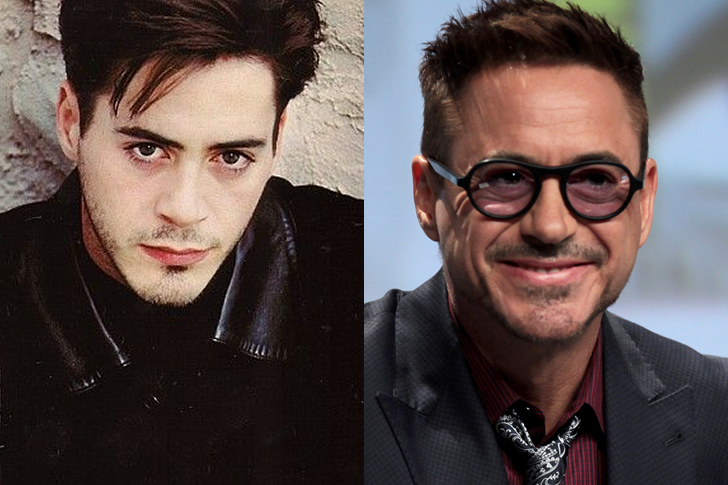 Robert was mostly uncredited for his first on-screen appearances as a child. He first took credit for the role of Puppy in his father's film, Pound. He struggled with addiction and was even thrown in jail. Now, his massive success in the industry is known worldwide.
He is now happily married to his wife Susan and they have two children together, a son and a daughter. Indio, his eldest, was his son with the actress Deborah Falconer. Indio, like his Dad also fell into addiction. Luckily, Daddy was there to help. Indio started his road to recovery when he was 22 years old.
Diane Lane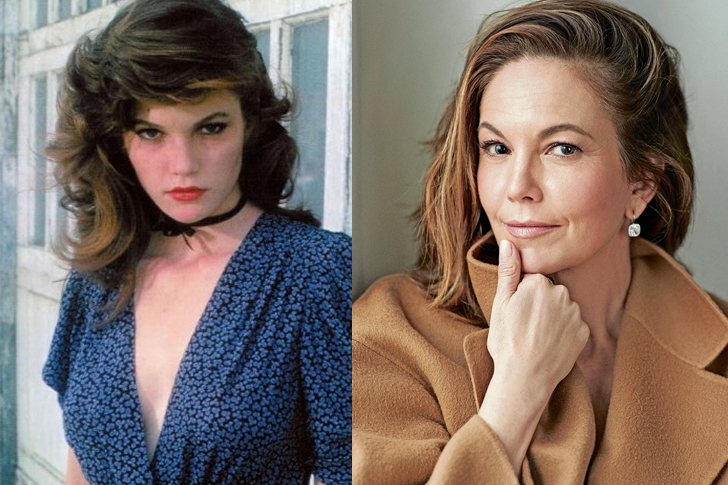 Diane first appeared on screen in the 1979 film A Little Romance. At the time, she was only 14 years old. She pursued acting and became successful even as an adult. She worked alongside Oliver Martinez in the movie Unfaithful. One of her famous roles is in the film Under The Tuscan Sun.
Diane married actor Josh Brolin. There was a rumor that Josh was beating Diane. The turn of events escalated quickly to the degree where the rumors were confirmed by a police call. Josh was then arrested for spousal battery. Diane later clarified and stated that it was all a misunderstanding.
Susan Swift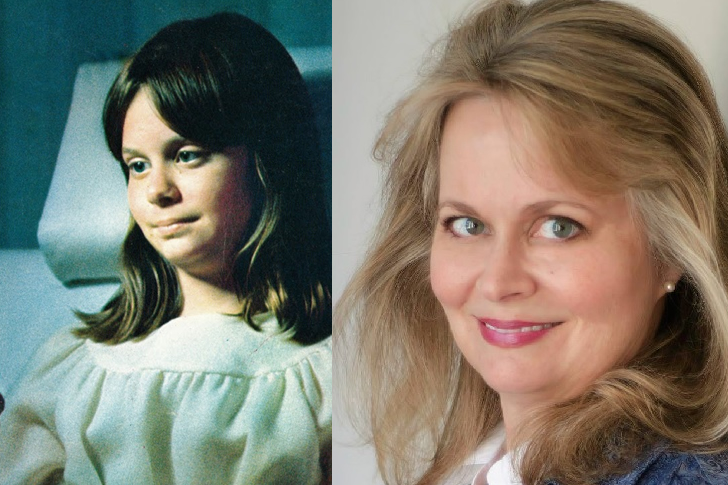 The former child actress had her first film debut in 1977 at the age of thirteen. Susan Swift's role in Ivy Templeton received rave reviews. But that did not stop her as she continued acting throughout the '80s until she made her final onscreen appearance in Halloween: The Curse of Michael Meyers in 1995.
In the same year, she worked on getting a law degree and got married to attorney Alan Arnall. The couple had seven children. Susan focused on family and her role as a mother. She currently writes about politics on the Breitbart and Politichicks sites. She published a children's book too!
Laurence Fishburne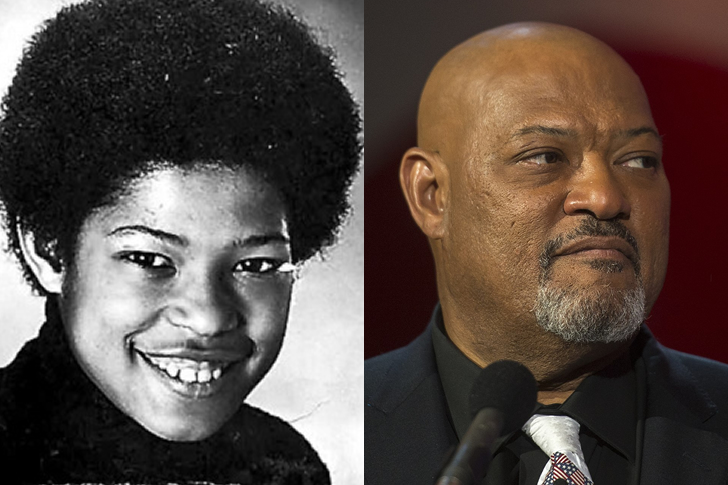 Laurence started acting when he was 7 years old. He first appeared on a soap opera, One Life To Live. At 17 years old, he appeared in the film Apocalypse Now. One of his most popular movies was The Matrix. Currently, he takes credit for appearing in the TV series Black-ish and Madiba.
He is now married to his second wife, actress Gina Torres. He has three children, one of whom made headlines in 2010. His daughter Montana, who was 18-years-old at the time, decided to star in an adult film. Laurence attempted to buy all the tapes but was unsuccessful. She has now left the industry.
Clint Howard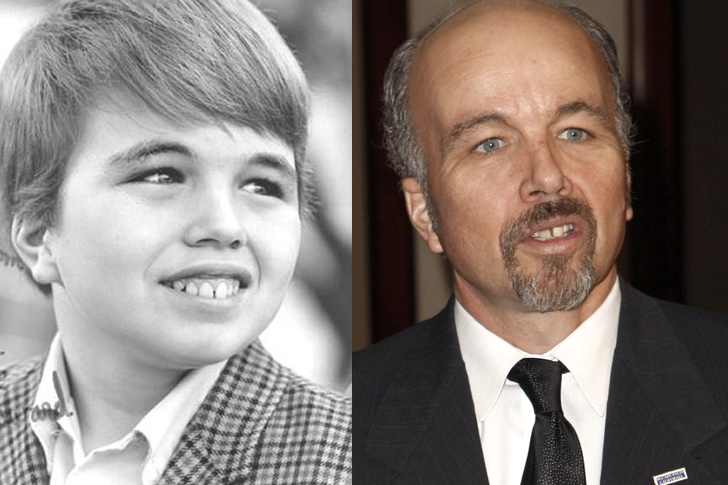 Widely known as Ron Howard's younger brother, Clint takes credit for his first appearance on The Andy Griffith Show alongside his brother. He also pursued acting up to his adult years. He is still widely recognized as a character actor.
In 1995, Clint married Melanie. They still have no children but he is surely a great uncle to Ron's kids. His love for video games has made him popular as a World of Warcraft player. For those interested in going toe to toe with him in the dark iron realm, his character's name is "Extas" from the "Thrust" guild.
Eric Scott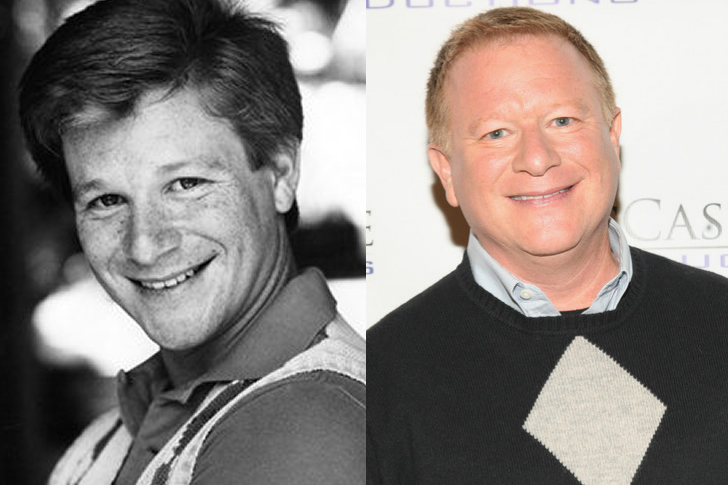 Eric Scott was most popularly known for his role in The Waltons. He got married three times. On his second marriage, his wife died from cancer after giving birth to their daughter. Despite the sad event, he continues to raise her on his own. His third and most recent wife is Cynthis Wolfen. They also have two children together.
He continues to reprise his role in every Waltons reunion and TV specials throughout the years. From acting, he took out a business loan and now owns and runs Chase Messengers, a parcel delivery service company that operates in Sherman Oaks, California.
John Walmsley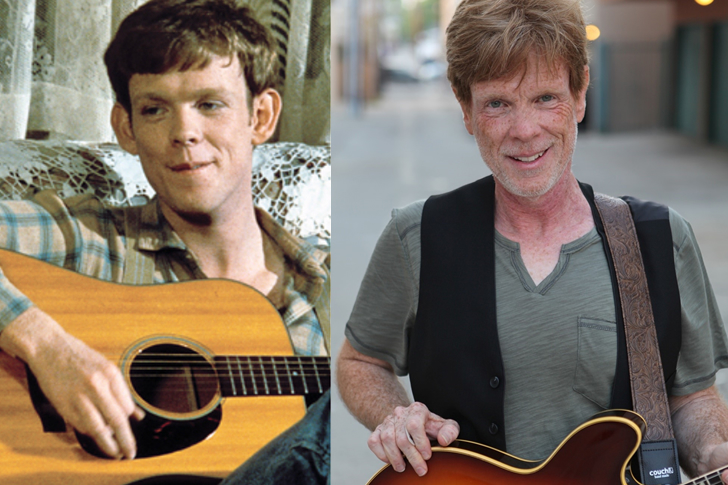 Jon was popularly known as Jason Walton in The Waltons. He also gave life as the voice of Christopher Robin for one of the most popular Disney cartoons, Winnie the Pooh. Acting aside, he's also a composer and musician. He worked with Roger Daltrey, Richard Marx, and John Mayall.
He continued to appear in every Waltons reunion and specials. In 2006, he made a guest appearance in It's Always Sunny in Philadelphia. He takes credit as a composer and musician in TV shows, such as The Secret Life of an American Teenager and 8 Rules for Dating My Teenage Daughter.
Julie Dawn Cole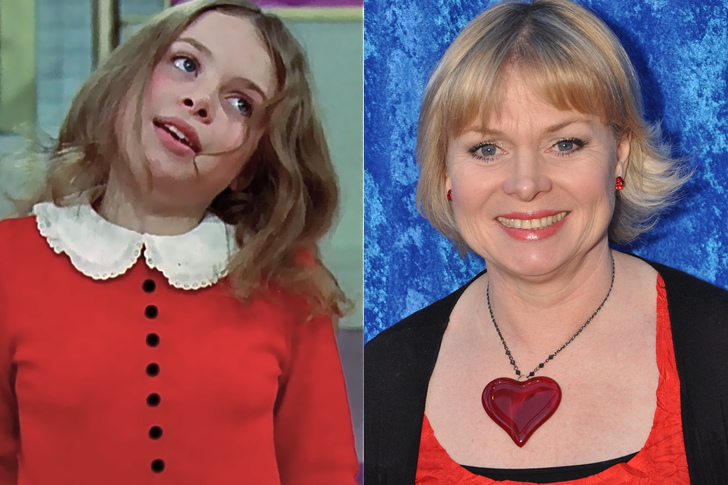 Julie Dawn Cole was best known for her role as the spoiled brat, Veruca Salt, in the movie Willy Wonka and the Chocolate Factory. She continued to act until the '80s and took credit for playing a role in the TV series, Angels. She and co-star Denise Nickerson both had a crush on Peter Ostrum, who played Charlie.
Julie is now a mother of two. Her role as Veruca Salt helps her in her parenting now. Whenever her daughter Holly would do or say something bratty, she would call her Veruca. That makes Holly think about her words or actions.
Paris Themmen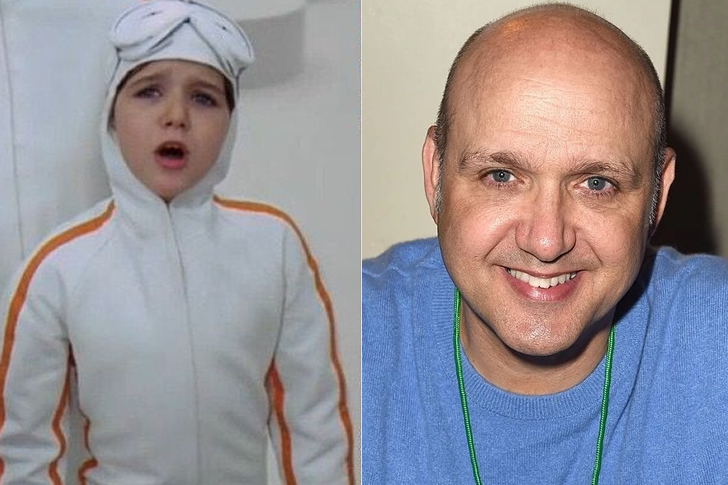 Paris Themmen was best known for his role as Mike TeeVee in the movie Willy Wonka and the Chocolate Factory. He took a break from acting when he was 14 years old. He made a comeback eventually and appeared in Star Trek: Voyager and The Big Lebowski.
Paris makes appearances with other cast members during specials or reunions of Willy Wonka and the Chocolate Factory. He doesn't have any new projects but he is busy doing fan conventions. His investments include real estate, film production, retail, and directing casting sessions for commercials. He also ventured into other business opportunities including Walt Disney Imagineering projects.
Michael Bollner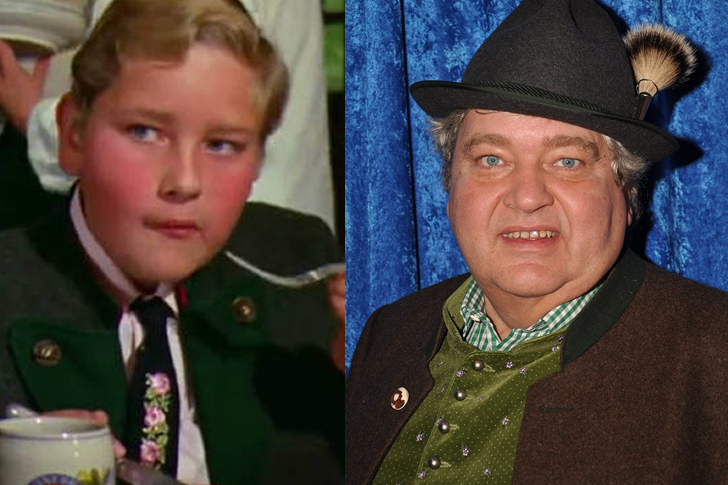 Michael Bollner is best known for his role as Augustus Gloop in the hit movie Willy Wonka and the Chocolate Factory. The German actor didn't speak any English during the making of the film. Luckily, the crew was kind enough to help him with his English lines.
He didn't get to continue a career in acting because his father wanted him to pursue his education instead. He did take credit for a few German films but it didn't go any further with his acting career. Instead, he became an accomplished accountant. He now owns an accounting firm in his hometown.
Dominic Guard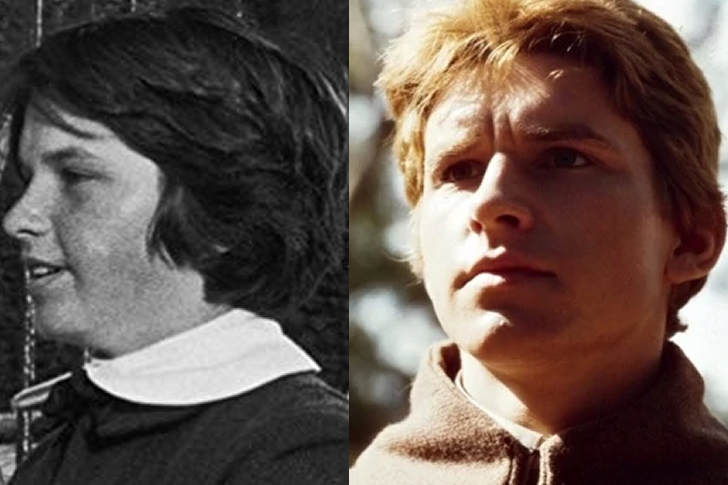 Dominic Guard started his young career in the '70s as a voice actor. He takes credit for playing the voice of Pippen in The Lord of the Rings animation. His first nomination for a BAFTA was when he played the lead role for the film The Go Between. At the time, he was only 14 years old.
Dominic also appeared in the film Absolution with Richard Burton and Susan Duce, who later became his wife. Richard and Susan now have two children together. Dominic isn't acting anymore. From acting, he ventured into the field of Medicine. He is now a child psychologist.
Jasper Jacob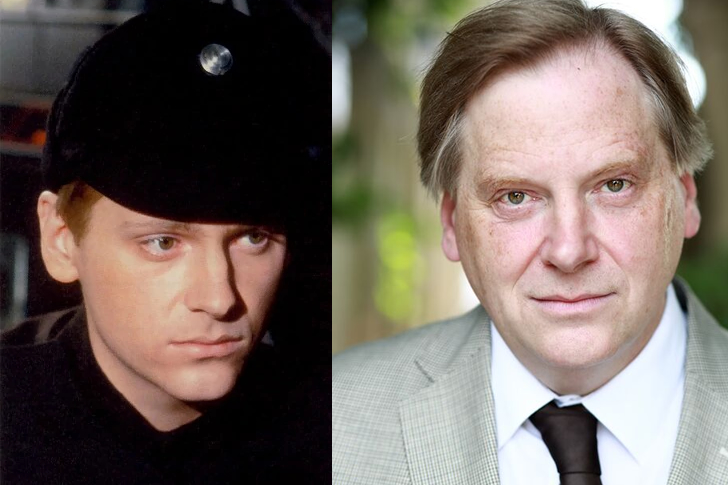 Jasper Jacob started his career in the '70s show for playing the role of Prince Arthur. He made the right choice to pursue acting. He took credit for appearing in films such as RocknRolla and The Iron Lady. Aside from films, he also became active in theatre. When he had the time, he also taught classes at the "Go for it" school in Middlesex.
One of Jasper's most popular appearances was in George Lucas' film Star Wars: Episode VI Return of the Jedi. He's married to actress Cheryl Kennedy. They have two children together, a son, Augustus, and a daughter, Clarissa.
Katy Kurtzman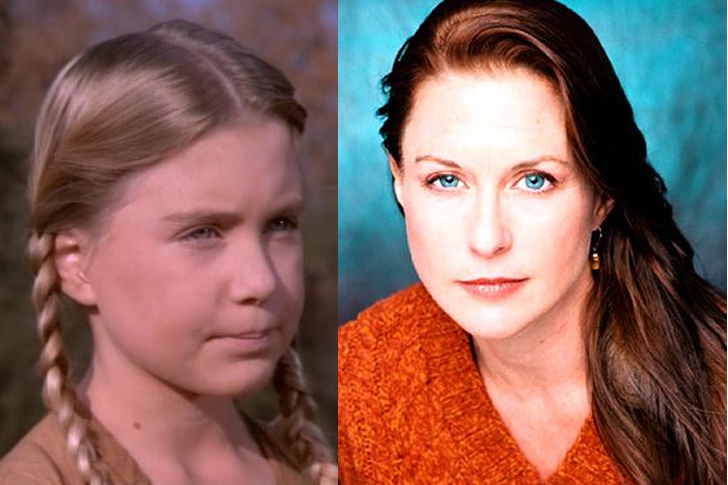 Katy Kurtzman was cast in the TV show Little House on the Prairie by Michael Landon as Anna back in 1977. She also takes credit for playing the role of Heidi in the show The New Adventures of Heidi. She was best known for playing this role.
In the '80s, Katy remained in the spotlight as she continued to make appearances in shows such as Dynasty. From acting, she also ventured into writing and directing. She even wrote and directed a short film in 2001 called The Pool Boy. Her most recent TV appearance was in 2004 in the television series Grey's Anatomy.
Mackenzie Phillips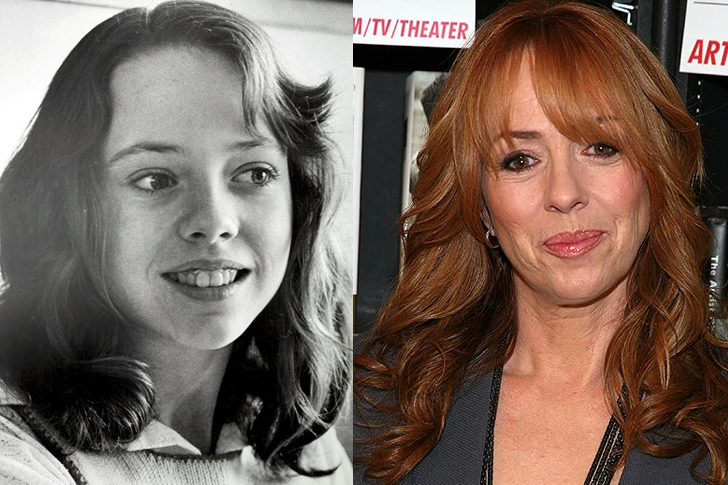 Mackenzie Phillips was best known for her appearance in the '70s up to the '80s on the show One Day At A Time. She also took credit for appearing in American Graffiti. She is the daughter of the famous singer John Phillips from The Mamas and The Papas. During her teenage years, she went on the path of alcohol and drug addiction. She experienced several overdoses.
Her latest arrest was in 2008 for drug possession. Later on, she appeared on the reality show Vh1's Celebrity Rehab in 2010. She most recently appeared in a Netflix series, One Day At A Time.
Ricky Schroder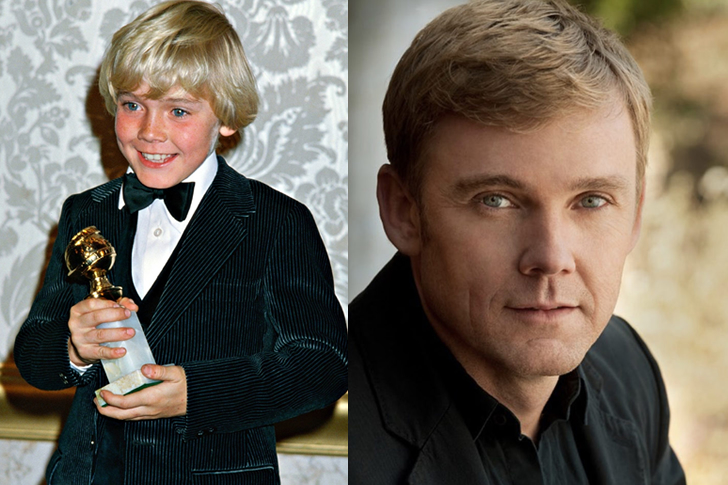 Ricky Schroder started acting back in 1979 for the film The Champ. He played alongside Jon Voight. He gives much credit to his appearance in the show Silver Spoons, which was responsible for catapulting him to fame. He continued to act and even appeared in NYPD Blue.
Ricky converted into a Mormon when he met Andrea Bernard. Andrea had always hoped to marry him one day, and her dream did come true. They got married and now have three children together. After 24 long years of marriage, in 2016, the couple shared that they're both seeking to get divorced.
Charlie Sheen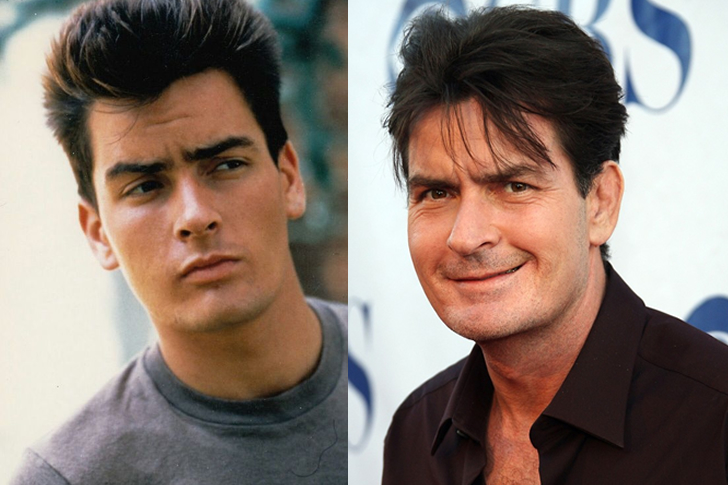 Charlie Sheen is the son of the acclaimed actor, Martin Sheen. He followed his father's footsteps and started his career quite young. His first appearance was with his father and brother Emilio Estevez in Terrence Malick's film Badlands.
He also takes credit for appearing in the show Two and a Half Men and Anger Management. Along the way, he dealt with multiple failed marriages and his many children. He is also known for his public breakdown when he was talking about his tiger blood and Adonis DNA. In 2015, he publicly announced in Today Show that he was HIV positive.
Emilio Estevez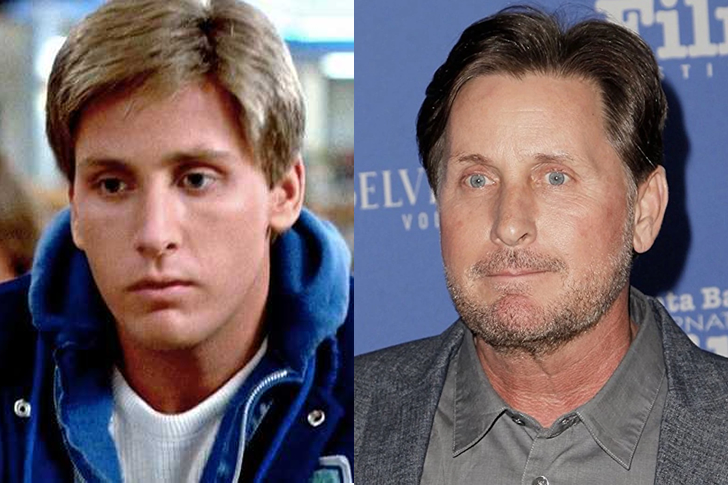 Son of the acclaimed actor Martin Sheen and brother of actor Charlie Sheen. He and his brother Charlie got to make their first appearance on screen with their father. Emilio takes credit for being part of the Brat Pack in the '80s.
He was the alleged leader of the group that consisted of actors Anthony Michael Hall, Rob Lowe, Demi Moore, Andrew McCarthy, Molly Ringwald, Judd Nelson, and Ally Sheedy. He appeared together with the Brat Pack in various films such as The Breakfast Club and St. Elmo's Fire. He continued a career in acting and eventually became a director.
You've Reached The End