How to Become a Freelancer in 6 Months
We know that it's not easy to quit your job all of a sudden to become a freelancer. It can be scary as hell. How would you manage your own salary? Will you be able to find regular work? How much do you have to charge for your services? These alarming questions can make you panic and give up. You may feel safer maintaining your real job, even when it disagrees with your current lifestyle. We're here to help! Here's how you can shift to freelancing within 6 months!
Month 1:
●Decide & Commit: It's time to make that hard decision—do you really want to quit and become a freelancer? If so, make sure you commit to your decision and mark your resignation in your calendar, planner, or diary.
●Contract Check: It's important to check your employment contract for your notice period. Note it down on your calendar as well.
●Clarify: Even if you want to continue your current job on a freelance basis, you have to specify the details of your terms. What services do you offer? What services are not included in your offer? Be crystal clear.
●Business Format: Believe it or not, as a freelancer, you're actually running your own business. It's up to you to decide whether you'll be a sole trader or a limited company.
●Save Up: It's important to remember that you may encounter shortfalls along the way. The best way to prepare is to start saving up and set up your rainy-day funds.

Month 2:
●Lay the Groundwork: Start looking for potential clients. It might not be a good idea to let your employer know about your plans unless you've already handed your notice. Being on good terms with your employer is important, especially if you see them as potential clients as well.
●Clean Up Your LinkedIn: Fix your LinkedIn profile by updating your information and emphasizing the skills and services that you offer. Don't underestimate the power of recommendations! Ask your colleagues and past clients to drop a quick comment about you and your work.
●Ask Around: Try asking the professionals you know if they're open to freelancers or if they know about any opportunities you can take advantage of.
●Do the Math: Yep, you heard it. You need to calculate how much you need to earn every month to continue your lifestyle.
●Do Your Research: That's right. Research. Find examples of hourly rates and daily rates. Here's a tip: you can try asking other freelancers, join Facebook groups, or lurk around freelancer forums for some great advice.
●Choose Your Rate: Now that you know more about rates, how much are you going to charge your clients? How many clients do you need to reach your monthly income target?

Month 3:
●Prepare Everything: Whether it's your website or portfolio, it's important to prepare everything you need to convince your client to hire you. Make sure you can provide great samples of your work and marketing materials to make them avail your services.
Month 4:
●Find Clients: It's time to gather your potential clients. In doing this, take advantage of online and social platforms like Facebook groups and online job boards. Get your friends and family to talk about your services and ask them if they know anyone who might need your help. Reach out to your former and current colleagues if they know of any opportunities you can grab.
●Think of the Long Run: It may be better for you to find clients who are looking to hire long-term partners. Offer them a regular partnership. That way, you'll avoid the hassle of gathering clients every month.
Month 5:
●Ask Your Boss: This may be a good time to practice your persuasion skills. You can ask your employer to hire you as a freelancer without them realizing. Maybe you can spearhead an important project and be the brains of the operation. With your valuable services, you'll be needed as the project progresses, and this may be the time to present the idea of carrying on as a freelancer.
Month 6:
●The Technical Stuff: Make sure all your paperwork is done and your systems are ready to go.
●Automate Everything: Keeping records, invoicing, and handling payments can be confusing. It helps to keep them automated and prepared before you start launching your freelance business.
●Pep Talk: The most important thing is to not lose your confidence. You can do this. Always find time to boost your self-esteem and positivity. Remember, it's okay to fail and starting as a freelancer is never easy. It's normal to experience scarce working days. Develop a habit of being positive and you'll find yourself a successful freelancer in no time!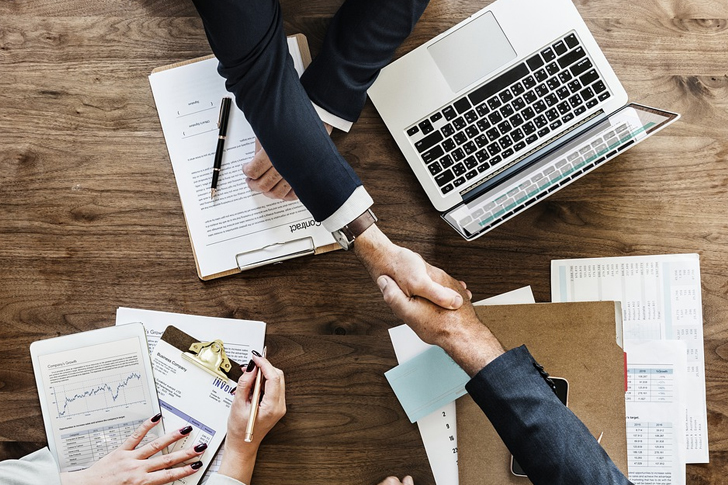 Based on Materials from The Ambition Plan
Photo Sources: Flickr, Flickr, Wikimedia, Pixabay