Best Investment Options That You Need To Consider
In recent times, we see that people are getting interested in investments. With that in mind, most of them have experienced minor roadblocks that hinder the success of their business. In this article, we'll take a look at different investment options that we can use to help us get into favorable situations.
If we think of the perfect investment scenario, we see a huge amount of profit delivered to our bank accounts in the least amount of time. We also dream about minimal or zero setbacks and risks. However, having a business is not always rainbows and butterflies where everything goes our way.
We have to break the notion about the perfect investment because there is no such thing as perfect in the business world. Higher risks reap better rewards, that is always the case when it comes to the financial aspect of business and all big investors know this fact. Like all ventures, there are risks involved in every capital that we put into our ledger. Whether it is a huge or minimal risk, we can't avoid it. However, we can weigh the pros and cons and come up with the best possible action from the situation.
Let's take a look at the investment scene in India as we can probably learn a thing or two about the investment options present in their market.
Public Provident Fund
Public Provident Fund or PPF is one of the go-to investment options offered by the government of India. It is a low-risk venture and it can be considered as a guaranteed investment because the government is responsible for the payment. It also provides interest rates and exemption from most of the government-imposed taxes. If you can find similar programs offered by your local government, it might be in your best interest to join the program and wait for the maturity date of your money.

Fixed Deposits/Time Deposit
Fixed deposits, or widely known as time deposits, is another safe and viable option if we are avoiding high-risk ventures. It is similar to a regular savings account offered by banks but gives higher interest rates with a given maturity date. In some cases, we may also classify this investment as bonds where you can only get your full benefit after a fixed amount of time.
The maturity date varies per contract and time, from seven days to 45 days. In most cases, maturity dates offered by financial institutions can even go from 1.5 years and can be as long as 10 years. Have a chat with your local financial institutions like banks and see what are their current programs. Also, it is recommended to ask if there are any incentives and offers that come with their fixed/time deposit accounts.
Mutual Funds
A mutual fund is a collection of investments, mostly cash, coming from various investors that will be used to get stocks, bonds, certificates, and other assets. Profit will come to the investors after a given amount of maturity date. Unlike other investment options in this list, mutual funds are not guaranteed. However, many investors like to play around with their money in this field because it is high-risk yet high reward.

Debt Mutual Funds
A debt mutual fund is a type of investment that combines the elements of debt or fixed income securities and debt securities for various investment horizons. That means investing in a debt mutual fund is a less volatile environment than other options yet it can be rewarding as well. Depending on your current status and how much risk you are willing to put into your investment, it is best to talk with your financial officer so they can give you the right option.
Equity-Oriented Mutual Funds
An equity-oriented mutual fund is a type of mutual fund that primarily invests in the domestic stock market. Equity fund managers handle all the transactions and they are responsible for finding the right place to use the investment money. Depending on the institutions' mandate, they can either go with blue-chip stocks or mid-cap companies. The proceeds will be collected as dividends and the stocks listed in their portfolio will go up in share price.
Direct Equity
If you're looking for aggressive investments and you already consider yourself well-versed in the stock market scene, you can probably go with direct equity. It comes with its own risks as stock prices can go up or down in an instant which means your investment fund is very volatile and you can lose your money in an instant. If you're confident with your sense of business and you understand the risk factors, you are always welcome to place your money in direct equities. It is not recommended for someone who just started their career in the stock market scene.

National Pension System
People of India can opt-in for a retirement plan if they invest in a National Pension System or NPS. You will be given a defined set of contributions where all proceeds go to various investments such as equity bonds, government securities, and other profit-giving businesses.
Gold Trading
Gold trading, either physical, paper, or digital, is a common trend nowadays. This investment comes in the form of jewelry, bullion, gold bonds, and digital gold. Recent reports show that some of the gold investment made a decade ago made a huge jump in returns. Also, gold prices mostly appreciate with time and most financial advisors recommend this venture.

Rental
Everyone needs shelter so real estate investment is a popular type. You can earn income through rental and lease. However, some financial advisors oppose to this thought. A reason for this would be the percentage of income greatly depends on the location, size, and the surrounding community.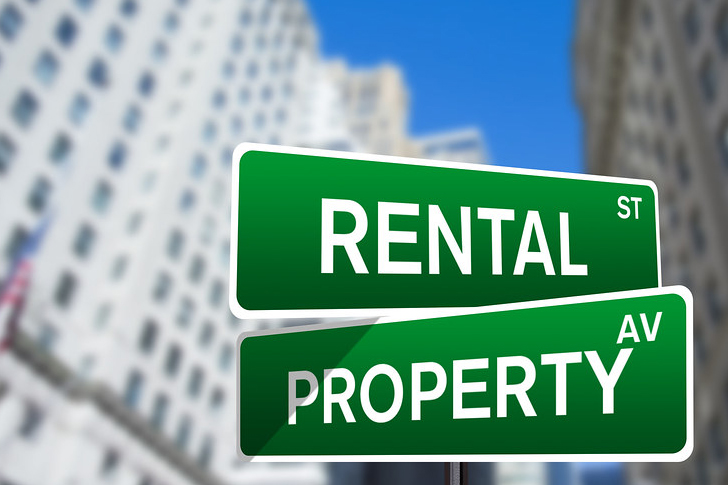 Before considering any of these investments, it is best if we spend some time to consult our financial advisor for proper guidance. Remember that we need to consider the risks involved and the success rate of your venture.
Based on Materials from The Economic Times
Photo Sources: Car Care, HDFC Bank, Pic Pedia, Pixabay, PX Here